What if our entire wardrobe were produced by a 3D printer? This is the bold challenge taken up by American designer Julia Daviy, who intends to revolutionise how clothing is designed by using this technology. Here's how.
"Printed" clothing for everyday wear
We were familiar with the idea of creating and designing clothes using 3D printing technologies. But we didn't even think that it was possible to produce pieces of this kind for everyday wear, just like a pair of jeans or cashmere jumper. And yet American designer Julia Daviy has just shown that it can be done with a collection produced using a 3D printer, each of whose pieces can be worn with nonchalant ease.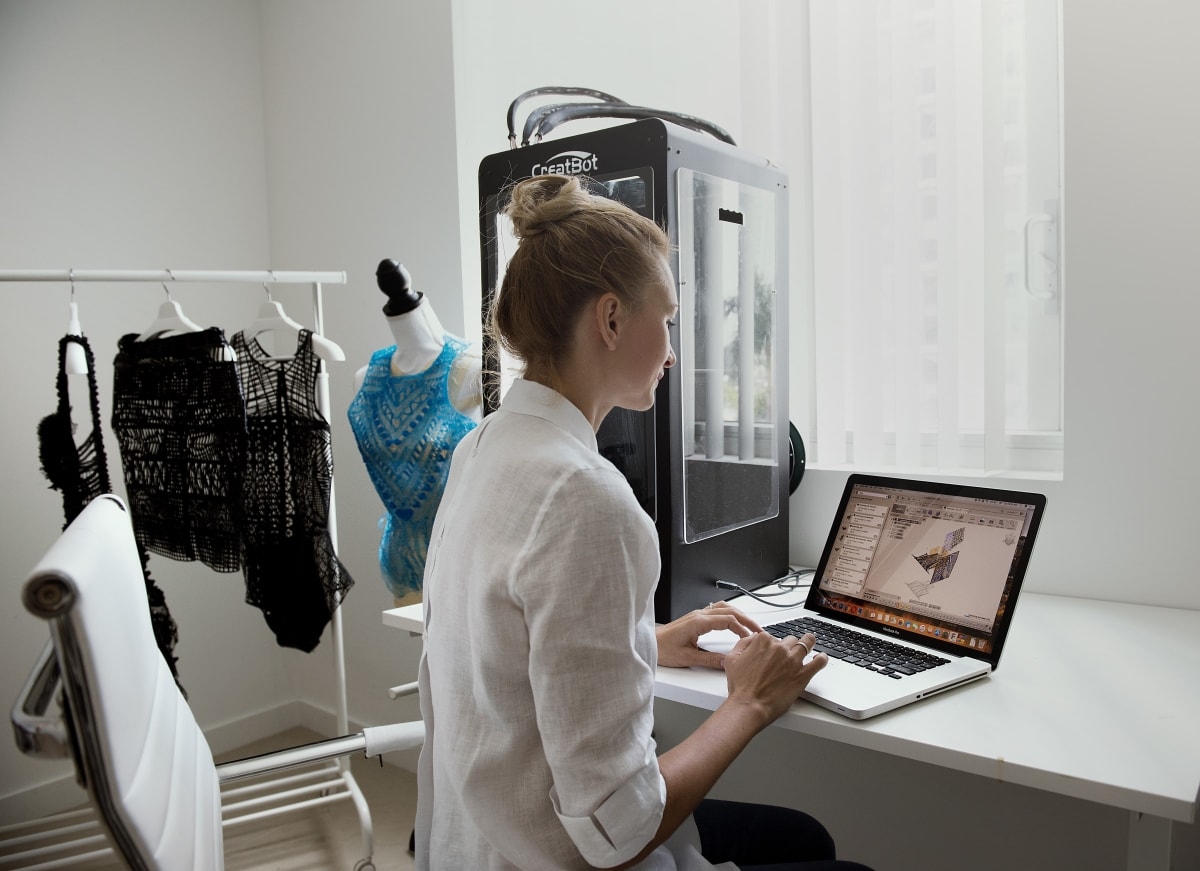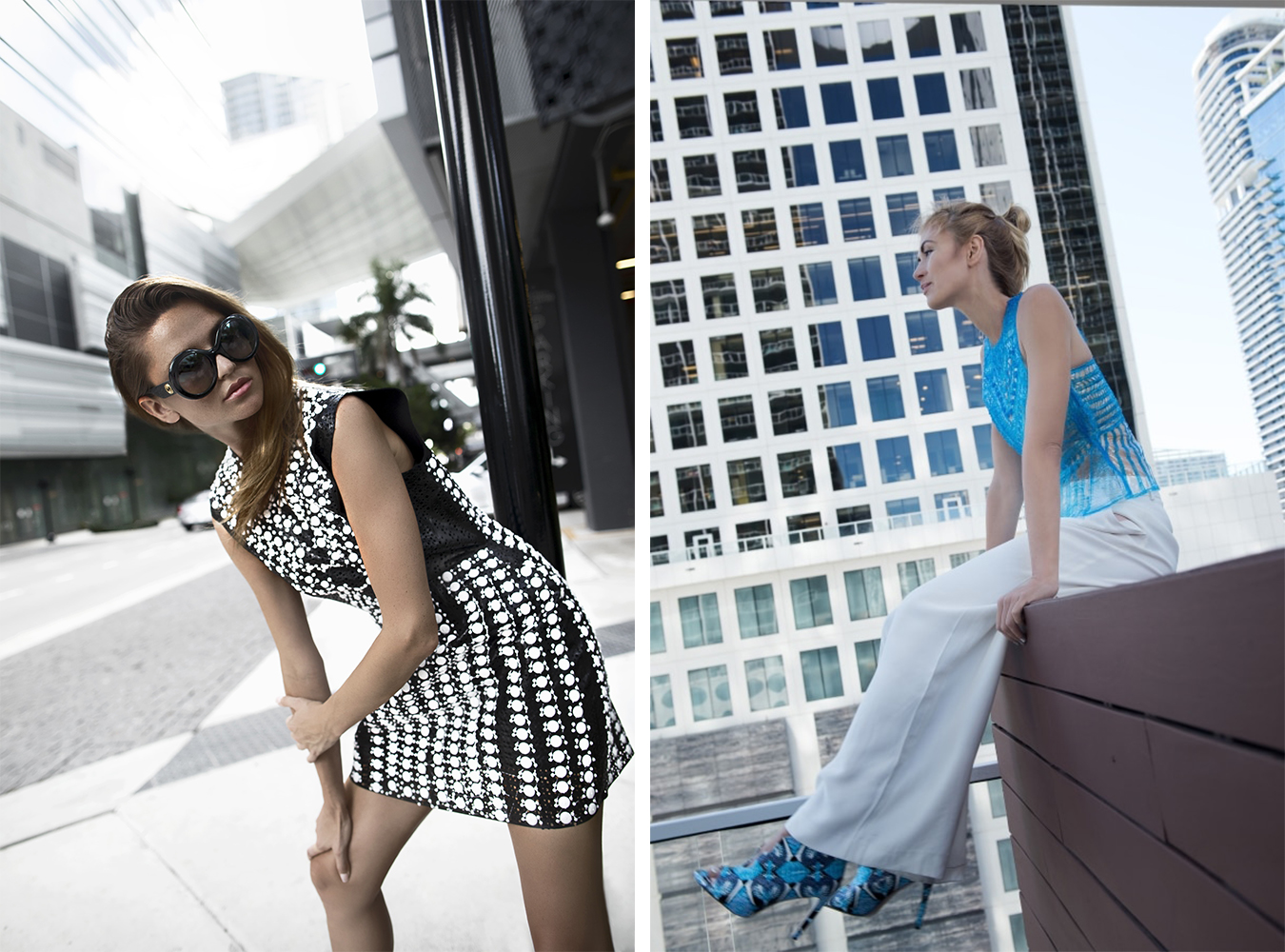 Instead of atypical futuristic designs only shown on the red carpet, 3D printing is now turning to the creation of suits, dresses and skirts simply combining two fibres that can be designed and varied to your heart's content.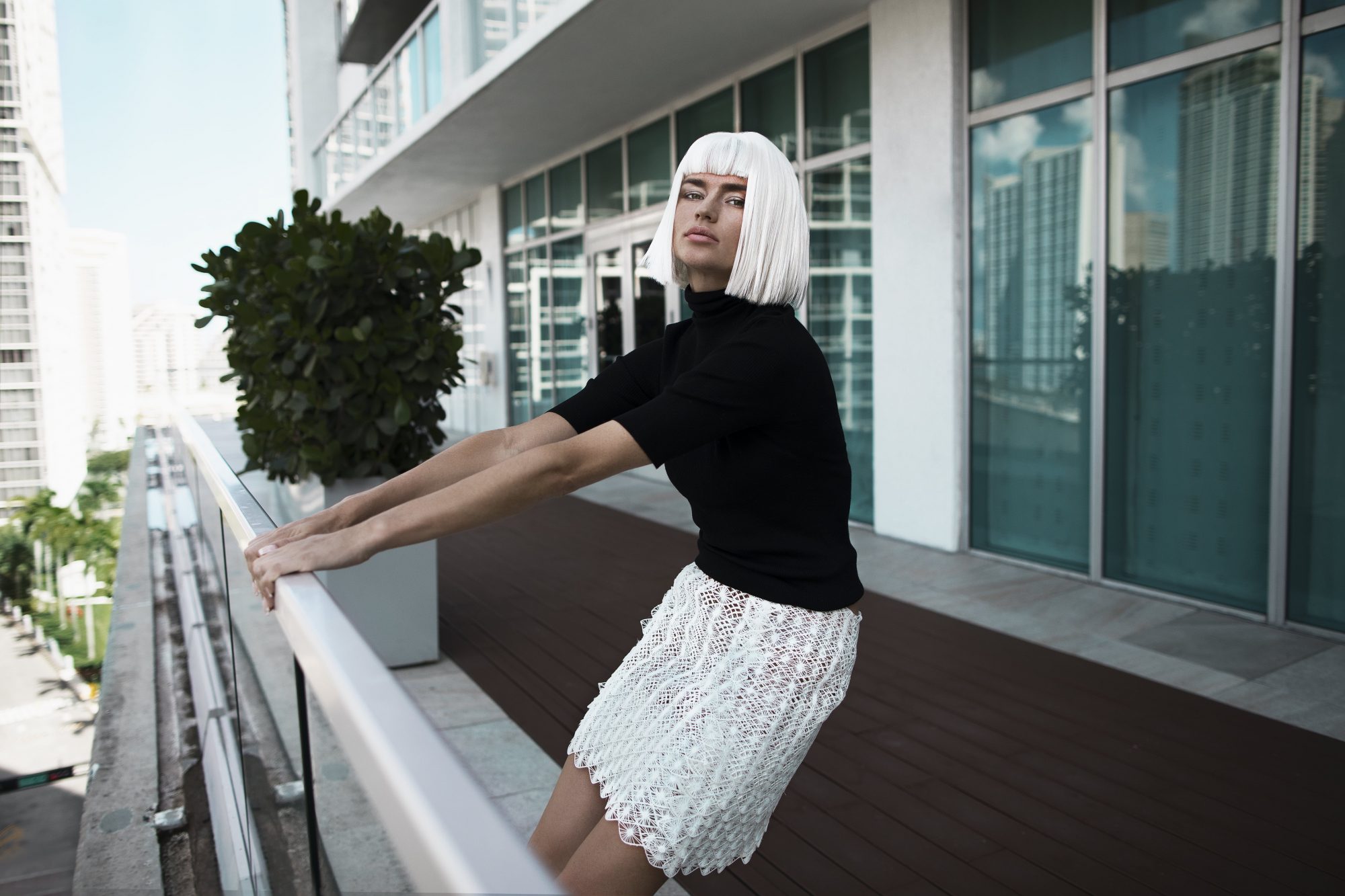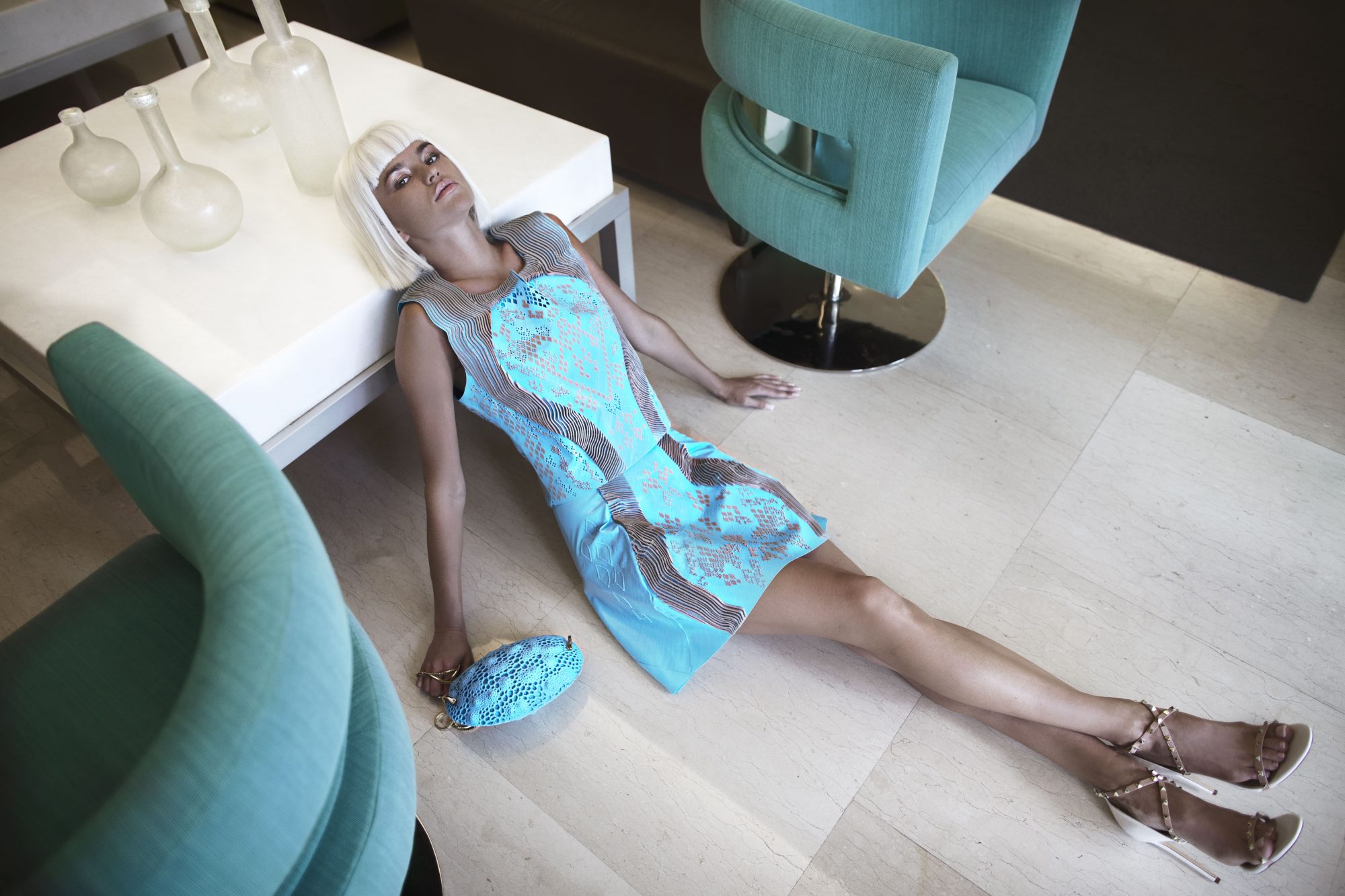 "My aim is to change how garments are produced and transform the industry, as well as turn customers into designers with endless possibilities for customisation. They will no longer be mere consumers," explains Julia Daviy.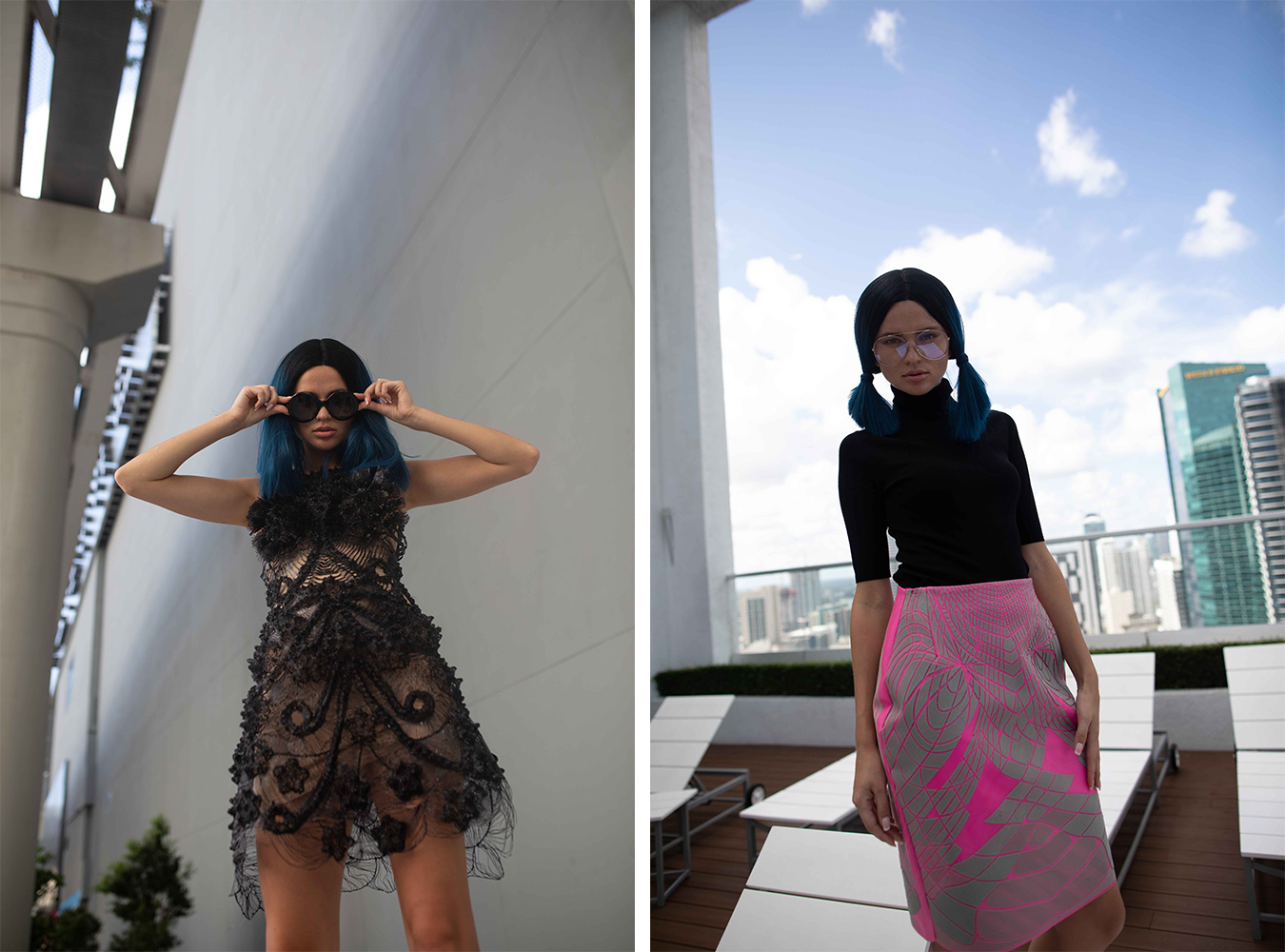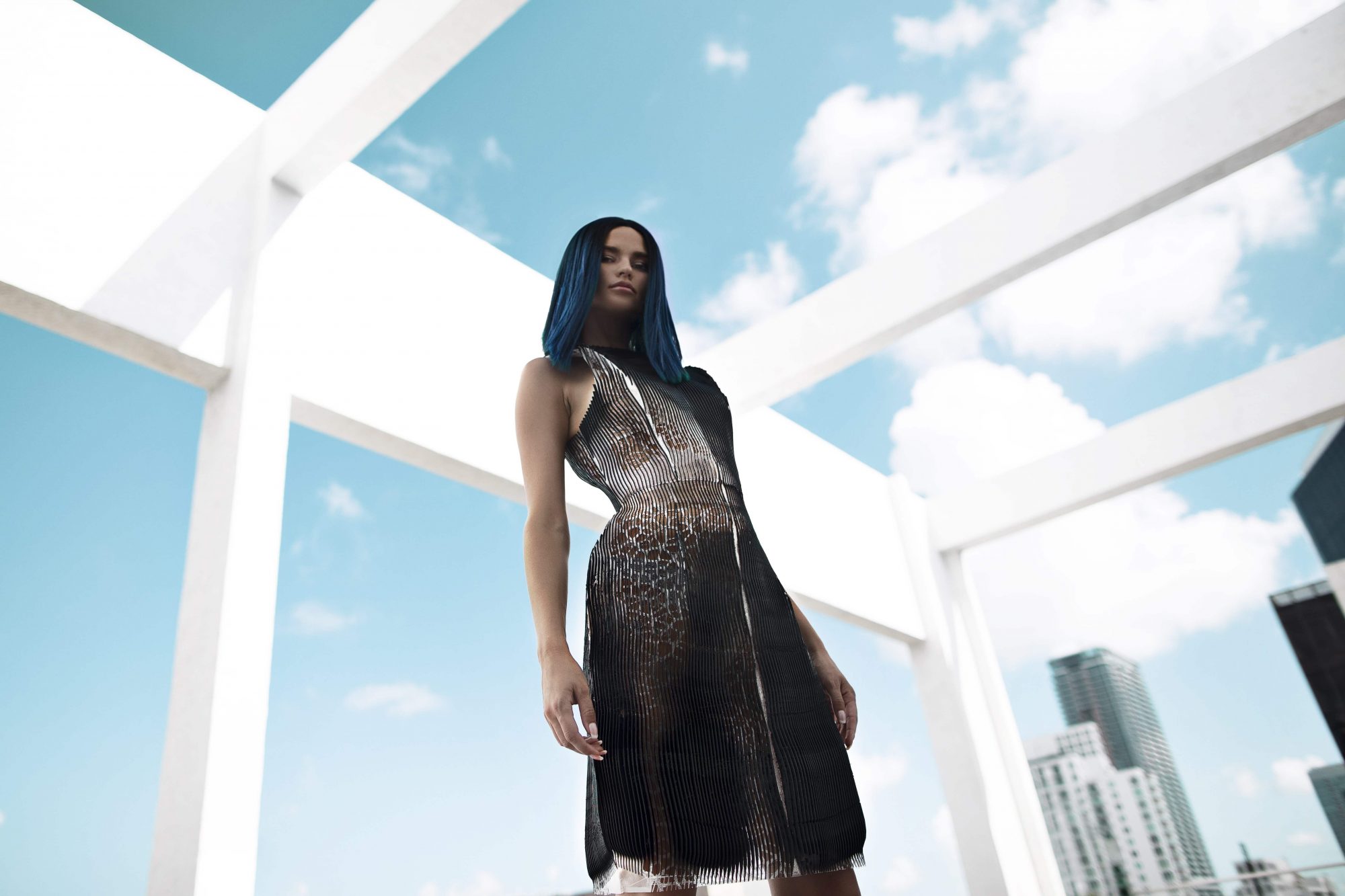 A technological revolution
But how did she achieve this feat? Radically different from traditional production processes, this avant-garde designer's technique consists in printing out each item of clothing in two or four parts, using large-scale FDM printing technology and thermoplastic polyurethane. Julia Daviy has also turned to supple resins and stereolithography (SLA), the latter allowing her to print complex looks with (almost) no post-processing or handwork, unlike her peers for whom 3D printing often goes hand in hand with small-scale printers, cutting, splitting, gluing, assembly and other artisanal delights.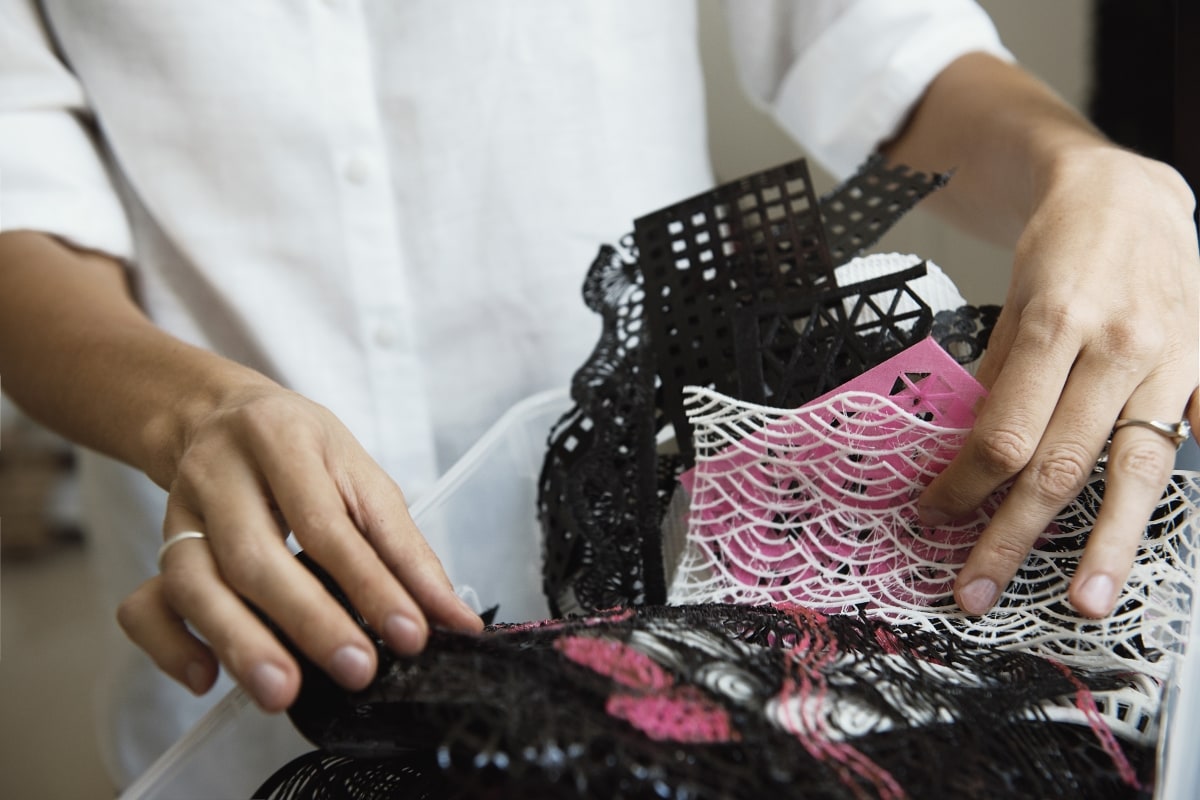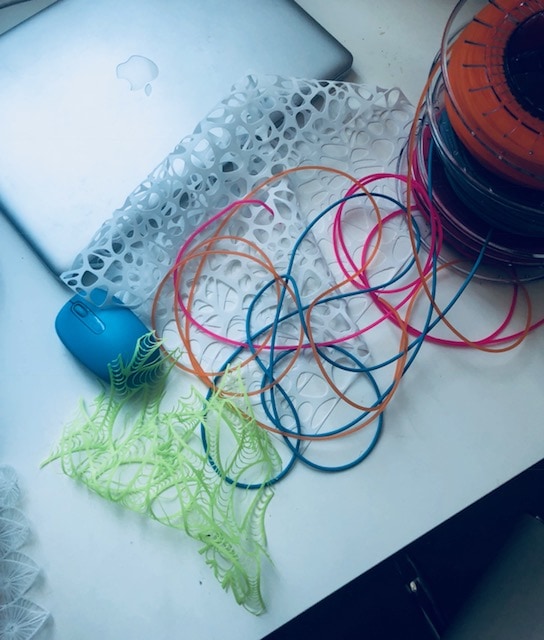 Last but not least, applied to ready-to-wear this new 3D printing method provides a credible response to the ecological concerns raised by textile production. "Chemical pollution, energy consumption, textile waste, animal exploitation, etc.: 3D printing offers a sustainable solution!" exclaims the designer. We think that it's perfect timing, too.