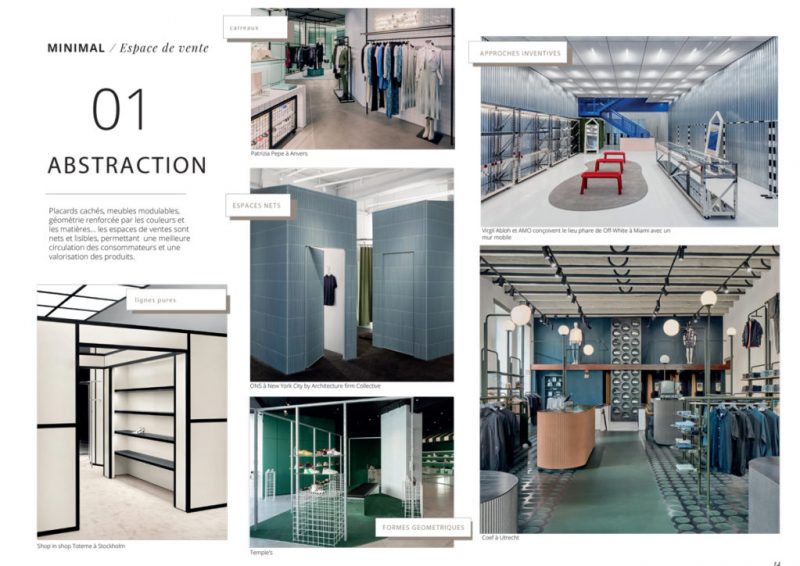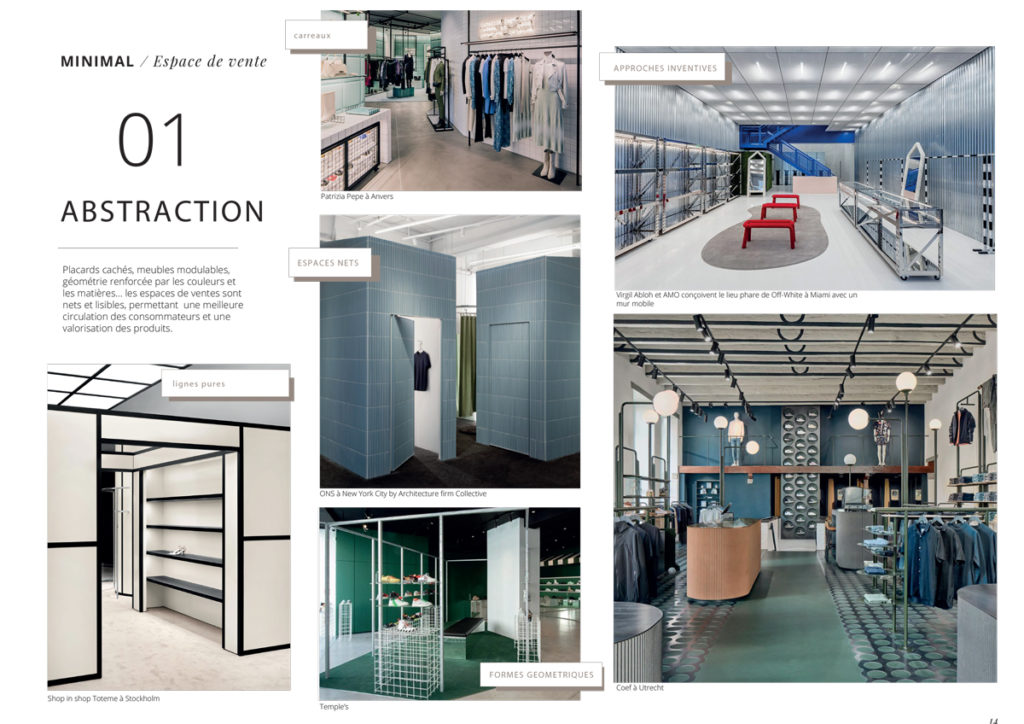 UNCOVER our Forecasts :

> Annual Trend Forecasts
> Overview of New Materials
> Shape, Form and Layout Suggestions
Inspire, Showcase, Boost Your Projects
RETAIL TREND BOOK - RETAIL ARCHITECTURE/DESIGN

AVAILABLE EXCLUSIVELY IN DIGITAL VERSION - 70 PAGES
This book is the must-have tool to follow the major trends in retail architecture/design today. It will guide you through the positioning and renovation of your retail spaces and will aid and assist you in setting-up an atmosphere which is in line with your brand DNA, one which is in synch with the world of today and what is to come tomorrow.
Content :
– An editorial summarizing the year's key trends
– A customer segmentation map defining 4 key consumer profiles
– The 4 annual themes responding to the 4 key consumer profiles.
Each of the 4 themes contains:
– An individualized editorial per theme
– The 3 key consumer profiles
– The 3 yearly iconic architects to watch
– The 3 developed storylines and INSIDE each:
Food for Thought: A retail interiors inspiration page
A retail space feature page
A display spotlight page
A material, trim, finish and decorative detail spotlight page
3-page Extract/Look Inside!
(Click on the desired page to LOOK INSIDE)