Influenced by the music scene he was introduced to by his parents, designer Nicholas Daley creates practical urban pieces with seventies accents. A closer look at this British label to discover right away!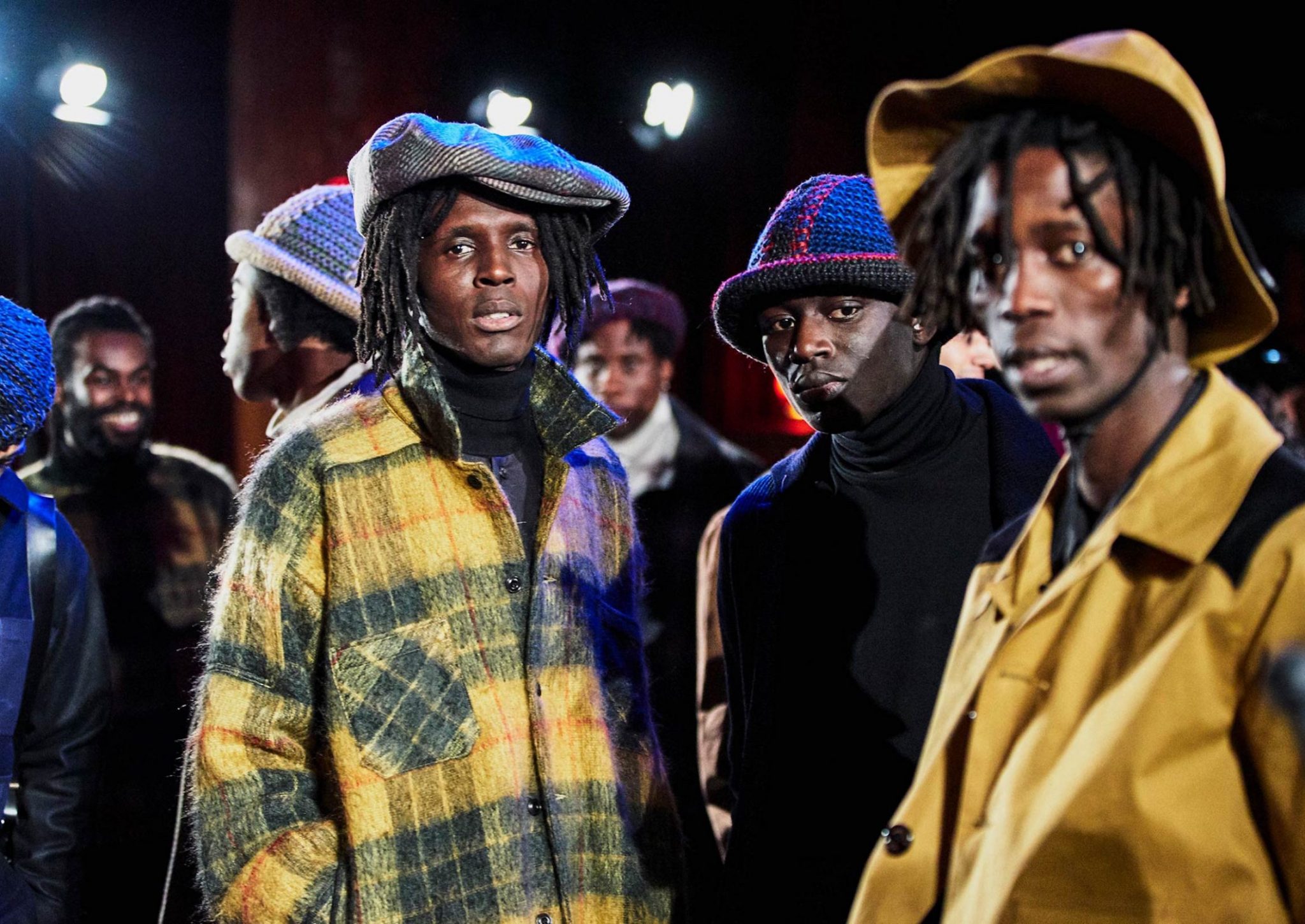 A cosmopolitan heritage
Incontestably one of the rising stars of London menswear, Nicholas Daley launched his eponymous brand in 2015. Having graduated from Central Saint Martins two years earlier, the designer first of all worked alongside Nigel Cabourn and for the Japanese concept store Beams, before creating his own designs.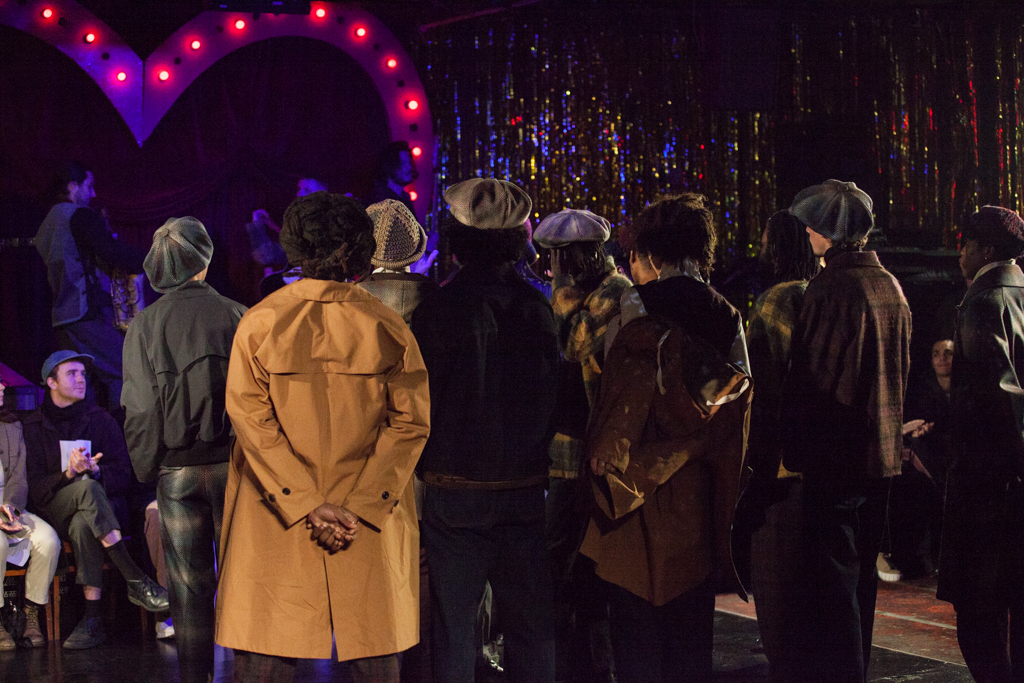 Thanks to his parents, who ran one of the first reggae clubs in Scotland, Nicholas Daley discovered seventies' club culture at a very early age and grew up surrounded by a mix of London punk sounds and Jamaican reggae notes.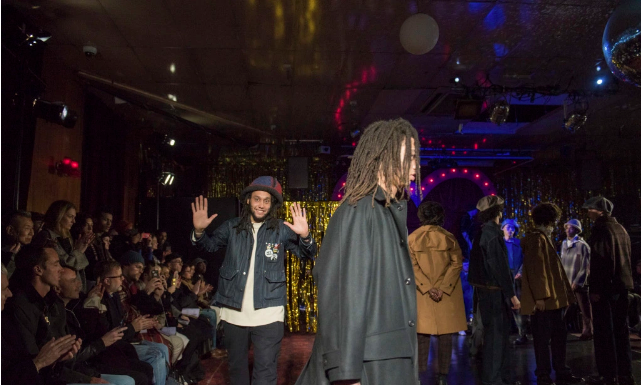 Born himself to a West Indian father and a Scottish mother, cultural mixing has always been at the heart of Nicholas Daley's inspirations and can be seen in his current collections.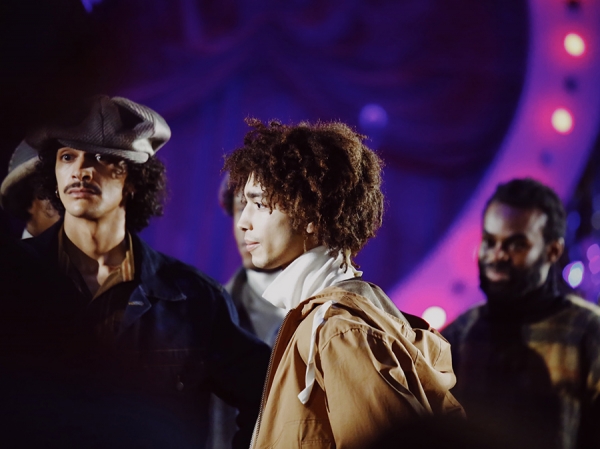 Music as inspiration
"The synergy between music and fashion seems natural to me," says the English designer, who sees his collections as a way of expressing himself, like a musician can do through his melodies.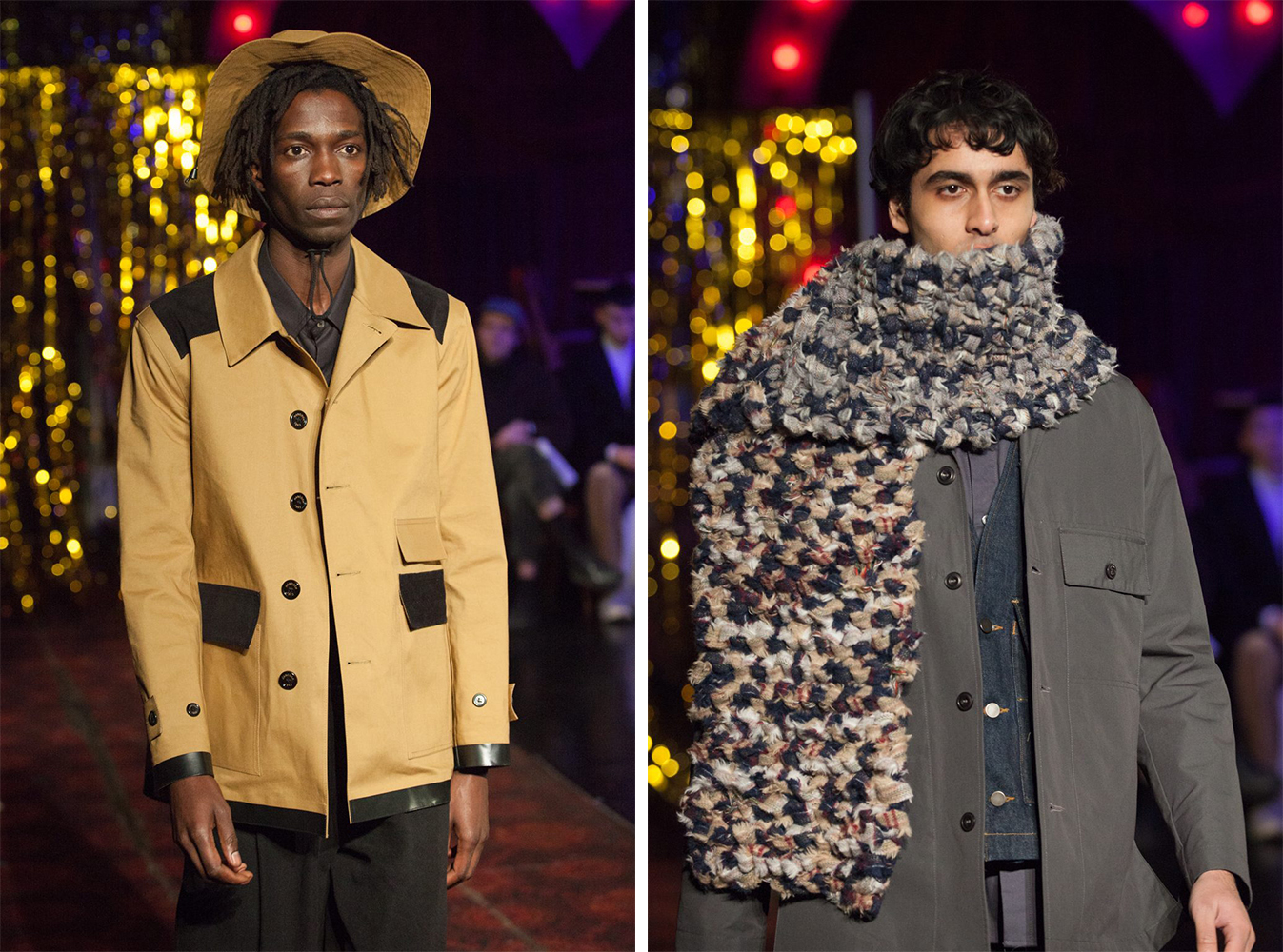 Christened "Black Ark" (the name of music producer Lee Scratch Perry's studio), his autumn/winter 2019 collection pays tribute to this seventies' dub music pioneer. With baker boy hats, a long coat, waxed Derbies, a boxy working jacket, thick wool trousers and a raw denim waistcoat, Nicholas Daley takes nostalgic inspiration from a cool vibe worthy of Miles Davis to offer practical contemporary pieces.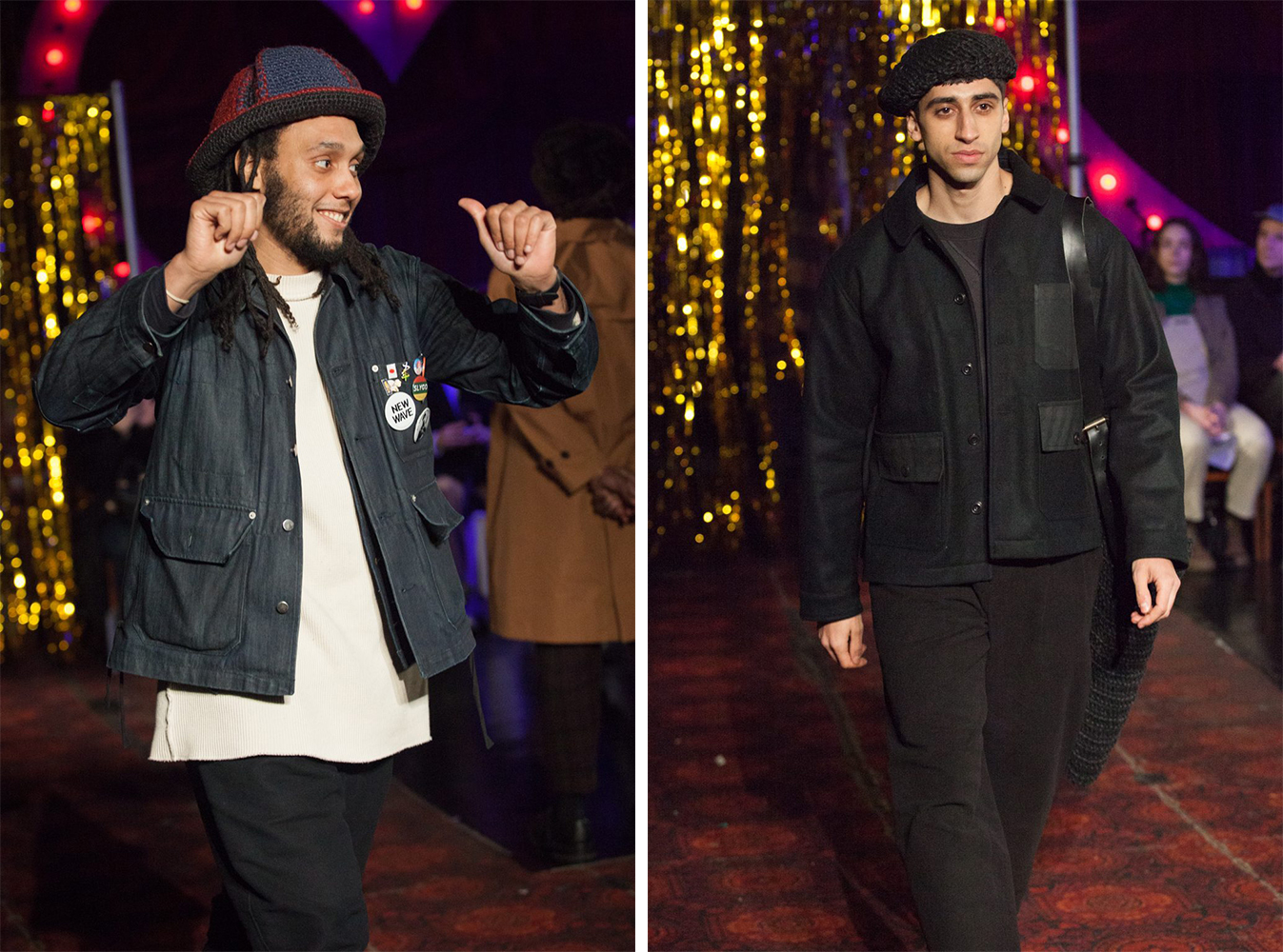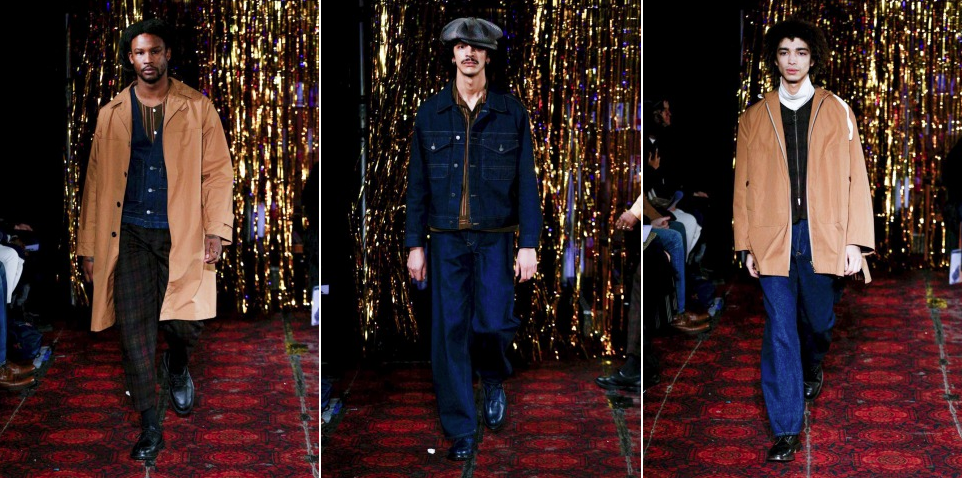 With a Puma Blue jazz soundtrack playing, the designer's casual yet ultra-charismatic looks followed one after the other, in tones of camel, burgundy, navy and straw yellow. Checks combined with stripes to give timeless, authentic pieces.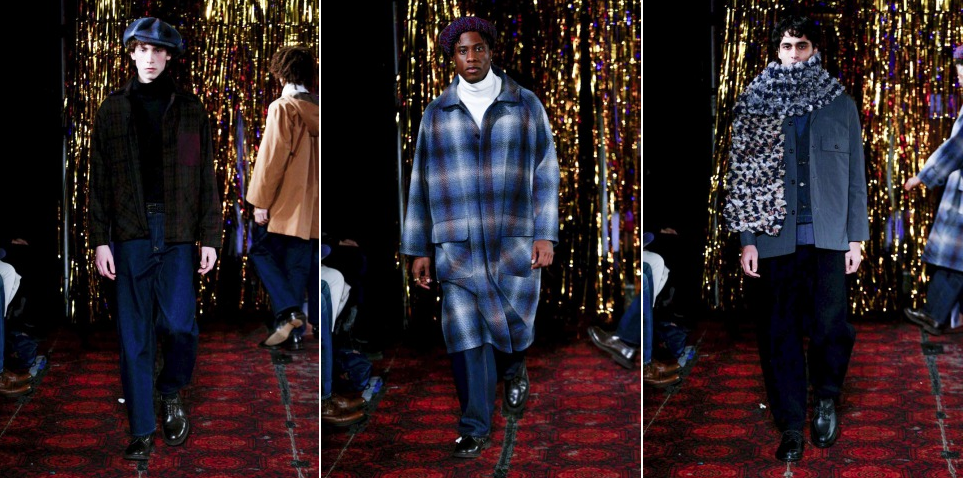 "I looked at what Seventies post-punk bands like The Slits and P.I.L. were wearing," stated the English designer. With thought and precision, he blends craftsmanship know-how and modern techniques. When it comes to wool, knit, denim, tweed, etc., Nicholas Daley turns to the best international manufacturers, such as Christys' London, George Cox and lately the Scottish tweed manufacturer Lovat, for a choice of traditional fabrics of undeniable quality.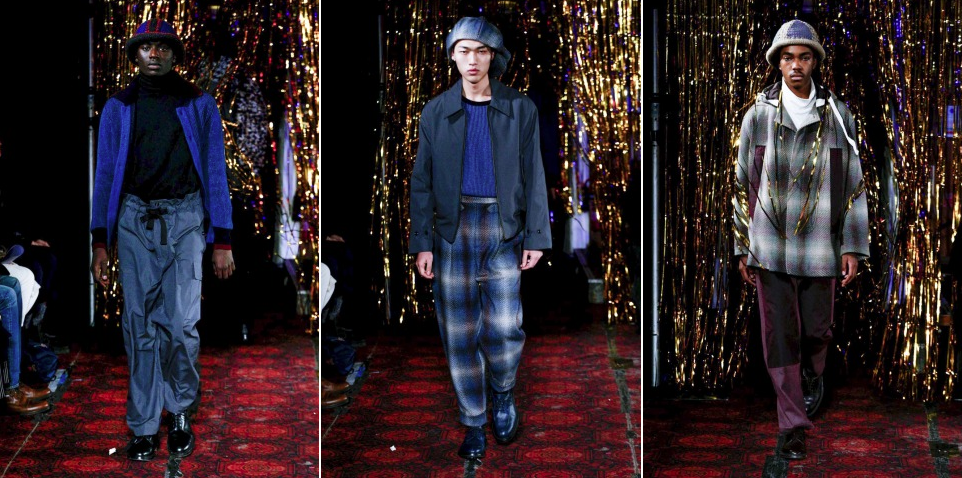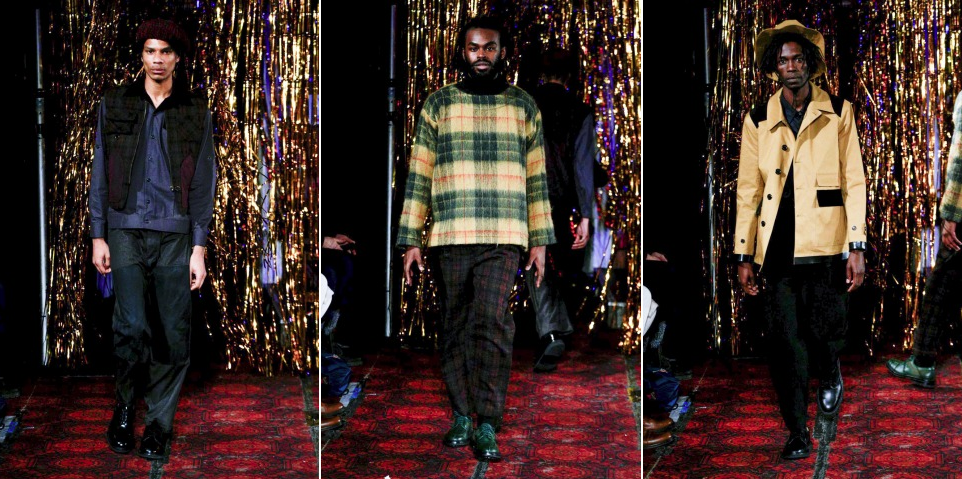 Particularly appreciated by the Japanese, the designer's groove goes beyond the borders of the United Kingdom. Nicholas Daley's collections are now sold all around the world in Japan, China, the United States, Canada and Italy, to name just a few.