In the town hall of Paris' 5th arrondissement on place du Panthéon, Méghane Romagnoli presented her first collection for her graduation project at LISAA. Every year, the renowned fashion school organises a fashion show presenting its future graduates' work. It is a way to get a glimpse of the up-and-coming generation's work.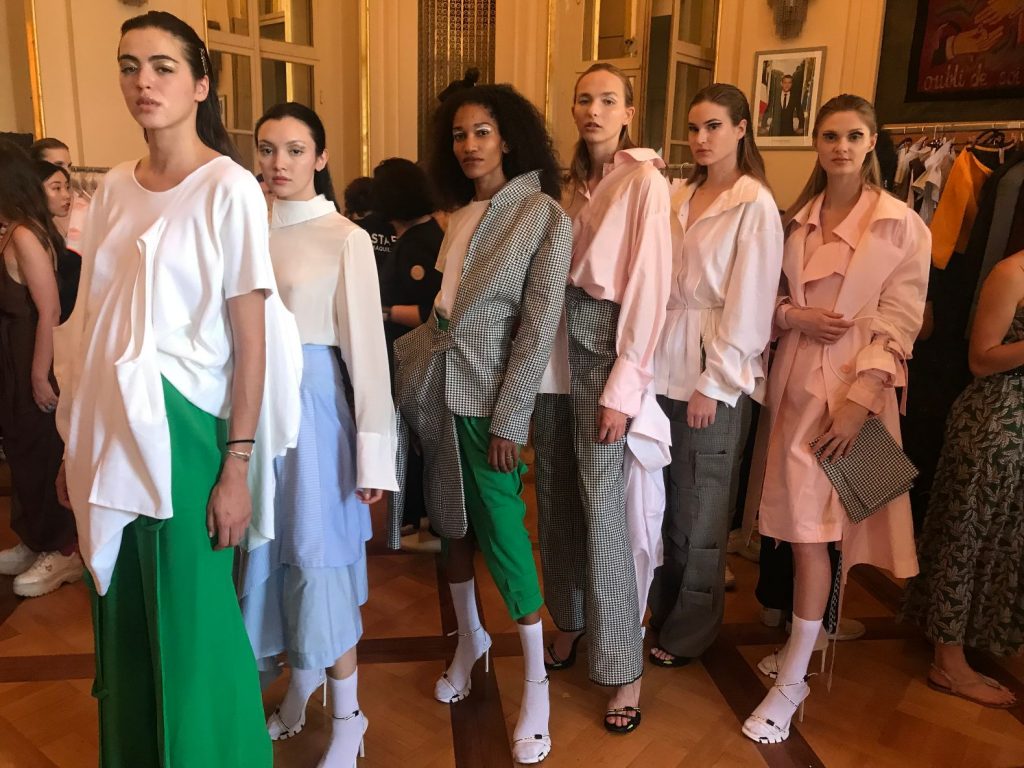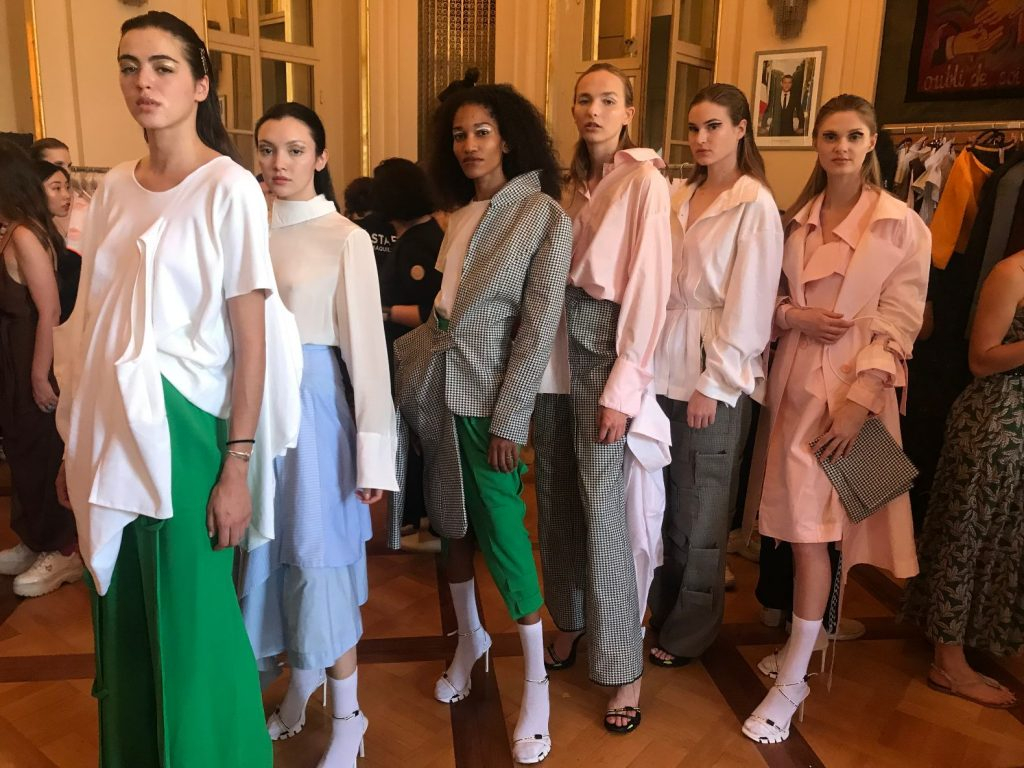 An informal redefinition of tailoring
Entitled "Administrative anarchy", the budding designer's collection looked to redefine the world of tailoring in a more informal mode. Méghane Romagnoli wanted to make the suit – deemed a formal uniform – the basis for unsuspected sartorial creativity, the source of a new as yet unexploited grammar.
"I wanted to give another dimension to these clothes that are seemingly simple by nature," she explains. "Why can't you make a skirt from a fly?… or trousers from a box pleat on the back of a shirt?" continues the LISAA student. "My collection was born from using all these elements and details."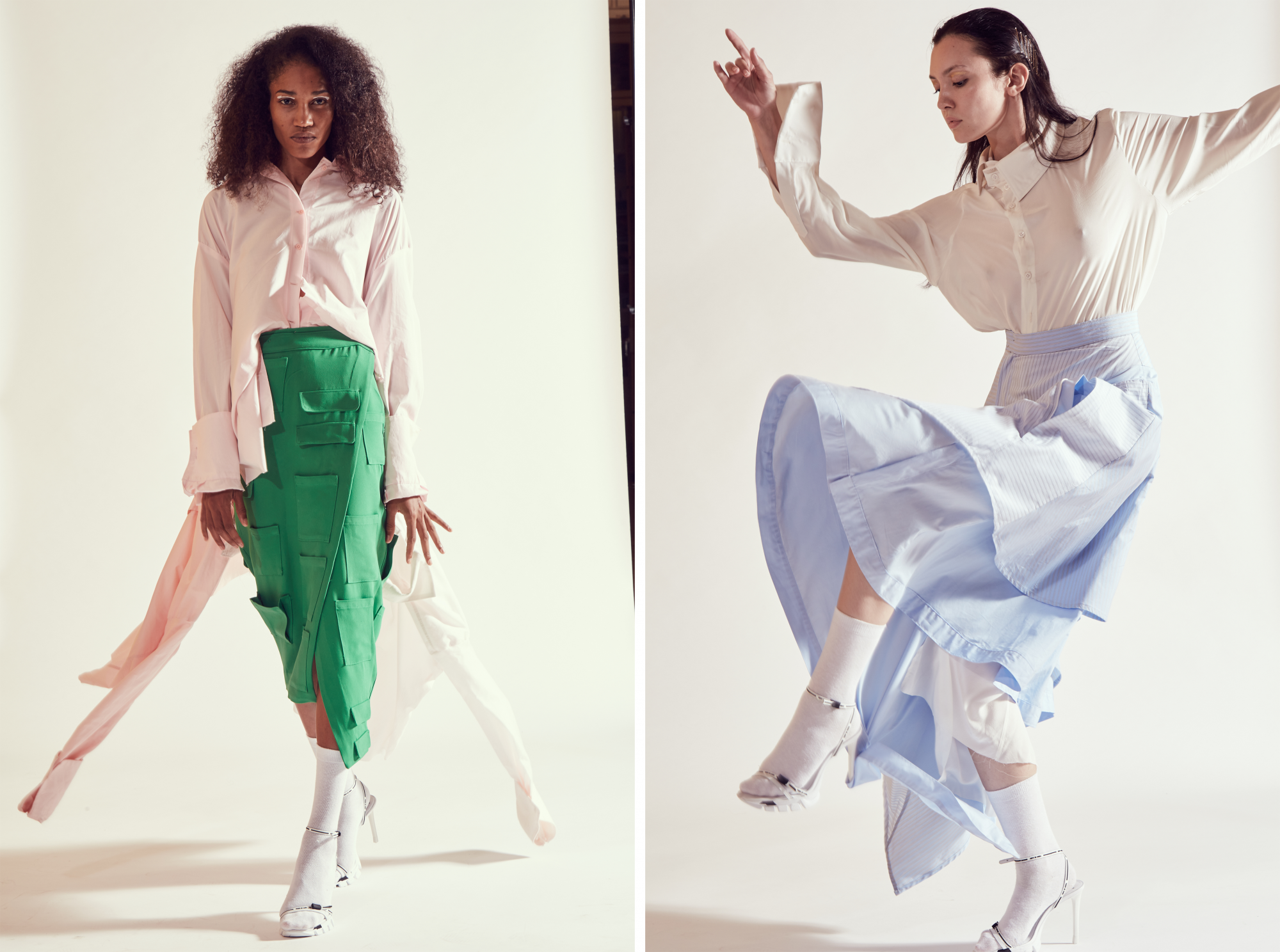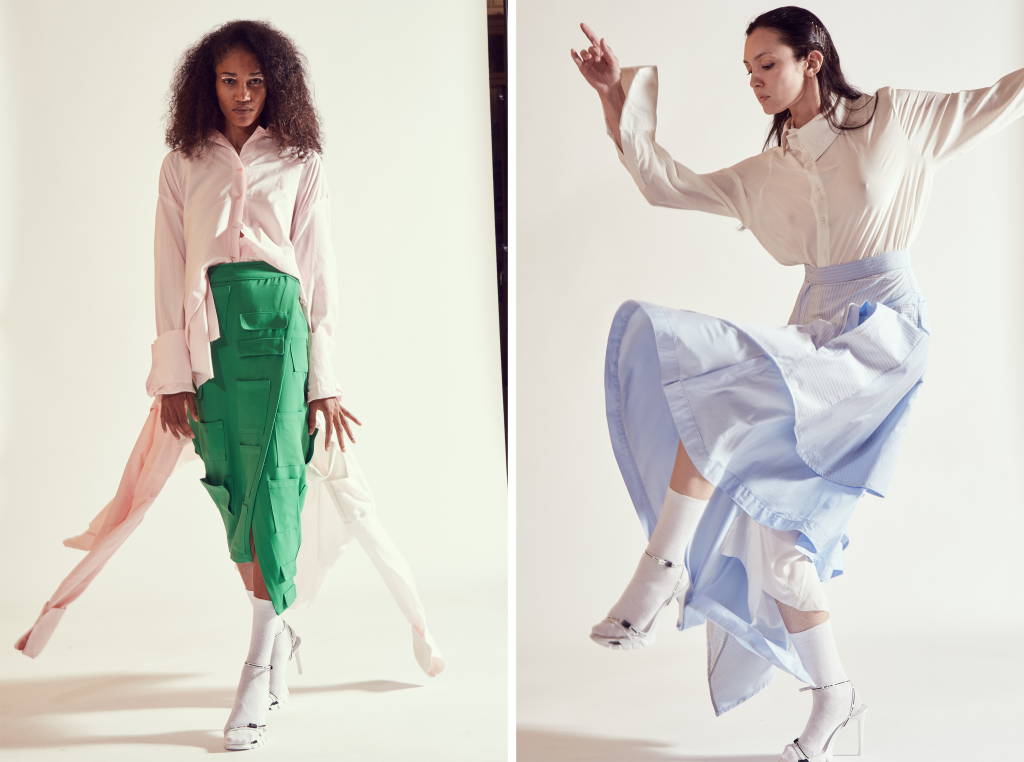 A refreshing collection
Hybrid pieces emerge from this style perspective. Oversize suit jackets are worn asymmetrically with a single sleeve and take a shine to a masculine white T-shirt and pulled-up sports socks. Work trousers feature multiple, highly functional pockets that are more pragmatic than chic. The trench coat loosens its belt, the white collar becomes intoxicated with ruffles and the dependable blouse plays with sheer effects. The materials are flowing, almost evanescent, in stark contrast to suit fabrics that have been seen as heavy for too long.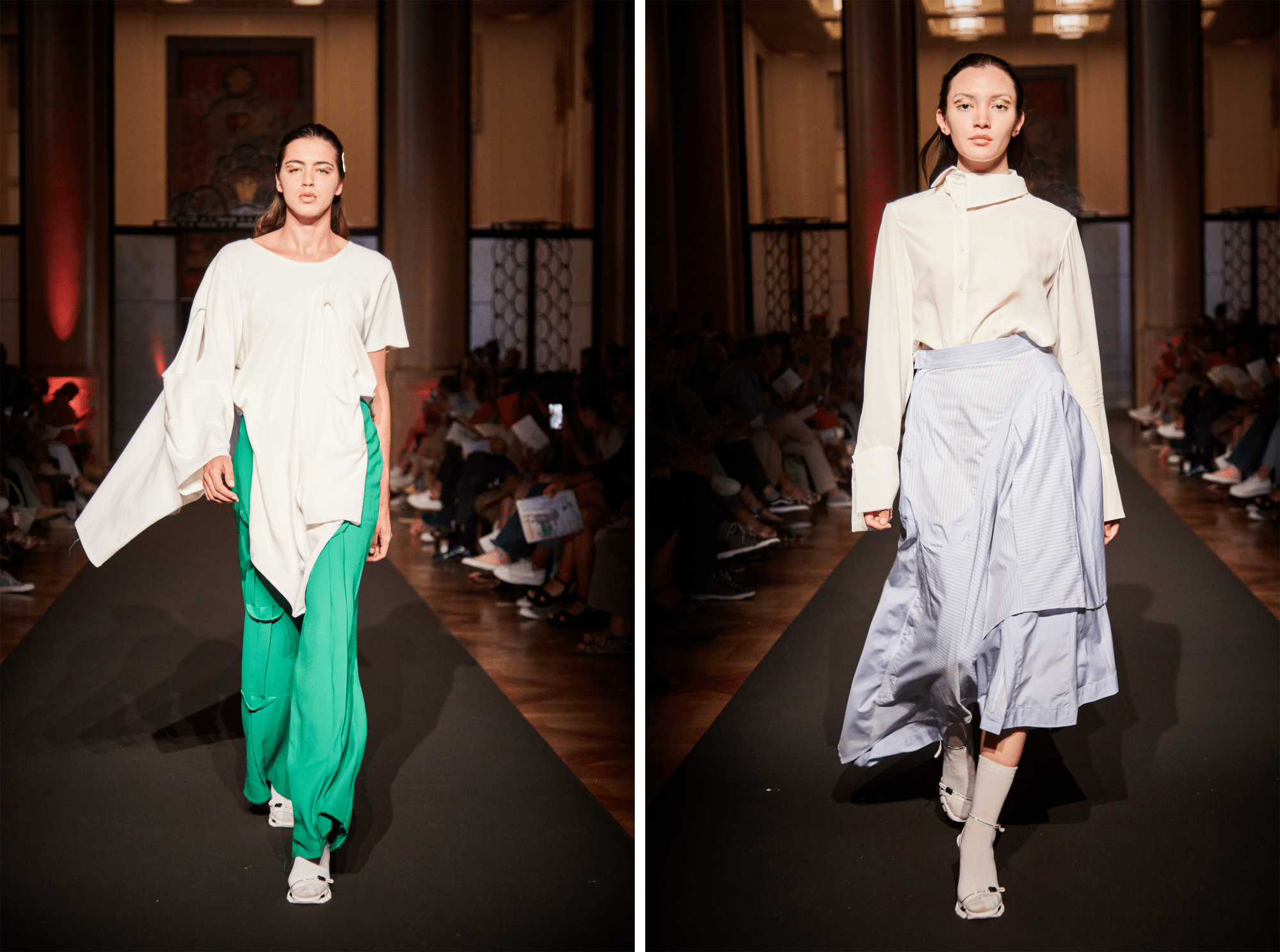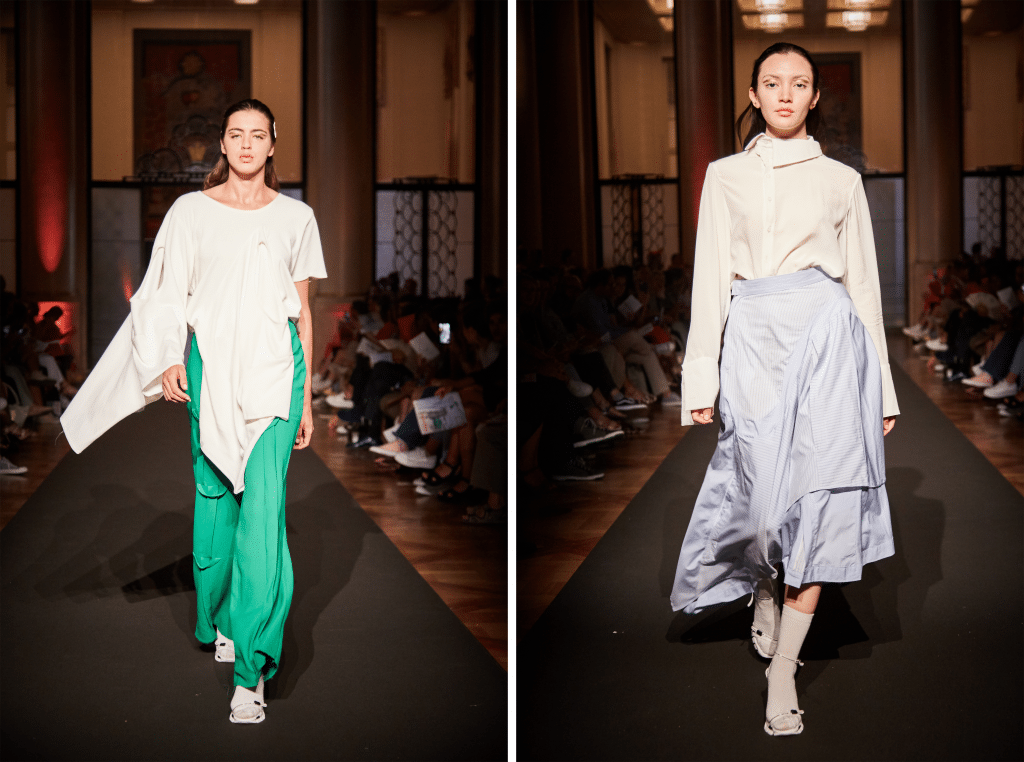 The colour palette of the collection, ranging from pastel pink to sky blue through rustic green, confidently goes against the grain of tweeds and other bureaucratic greys. With this Méghane Romagnoli show for LISAA, tailoring is revealed in a refreshing light, flirting with the romantic codes of a summer dress or other bucolic looks. An invitation to lightness that we can't refuse.