What if electronic objects were made using artisanal sewing techniques such as knitting, crochet or embroidery? That is what the artists and designers Irène Posch and Ebru Kurbak have asked, whose work combines textile creations and new technologies.
a computer made of golden thread
During Istanbul's latest design biennal, their thinking took concrete shape through an extraordinary object: a programmable computer designed using gold thread embroidery. But that's not all. Using metal threads, magnetic beads, and glass and metal beads, the two artists successfully reconstructed an entire electronic circuit drawing on traditional craftsmanship motifs and techniques.
The gold thread is largely decorative and the way it has been embroidered also meet pragmatic considerations due to their conductive and therefore digital properties.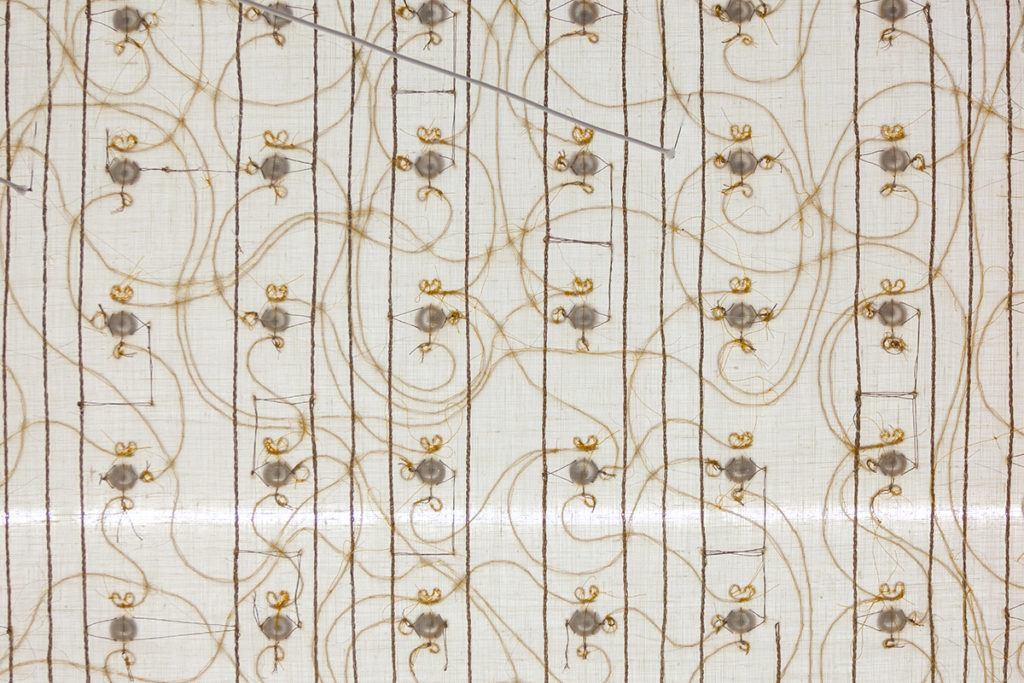 interactive and programmable embroidery
For if at first glance the entire piece looks like a work of art, it really is a computer in the style of those from the fifties that existed even before the invention of semiconductors. The embroidered motifs allow the arrangement of relatively basic digital routines like those found in airline black boxes, for example. Constructed in this way, this "golden" computer invites users to program it and reacts according to the data dictated to it. "The piece demonstrates the possibility of making a computer from scratch through long-established alternative materials and skills," explained Ebru Kurbak and Irene Posch.
"Through its mere existence, it evokes one of the many imaginable alternative histories of computing technology and stories of plausible alternatives to our present daily lives." Or when tradition surpasses fiction.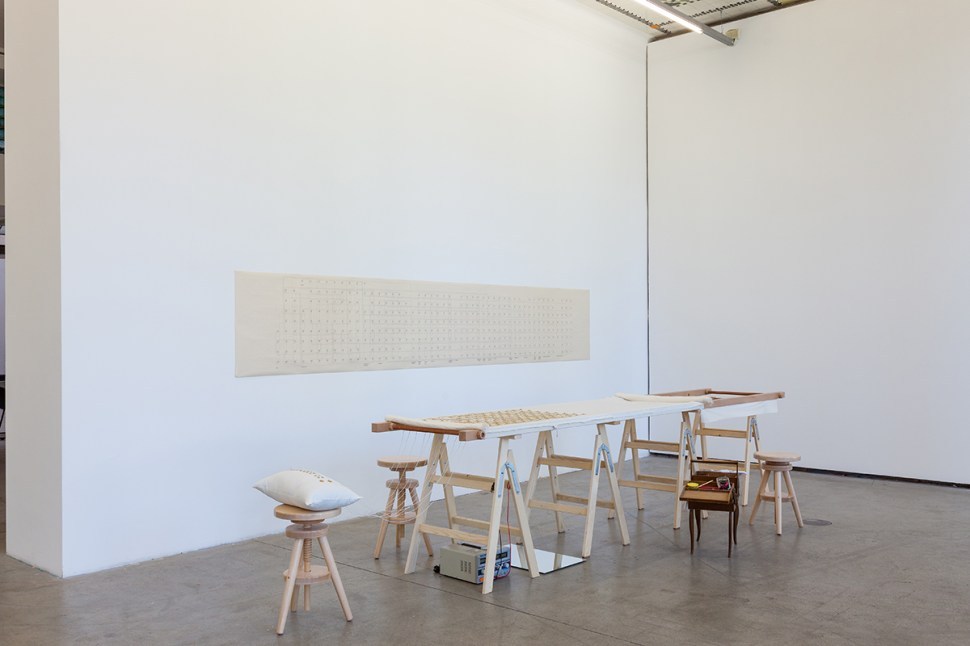 Consult our AW20-21 Textiles Forecast study to find out more about imminent textile trends in the fashion and furniture sectors.