Department stores, fashion labels and luxury brands closed their stores all around the world with the Coronavirus crisis, but Dolce & Gabbana organized itself and opened its flagship store on Canton Road in Hong Kong.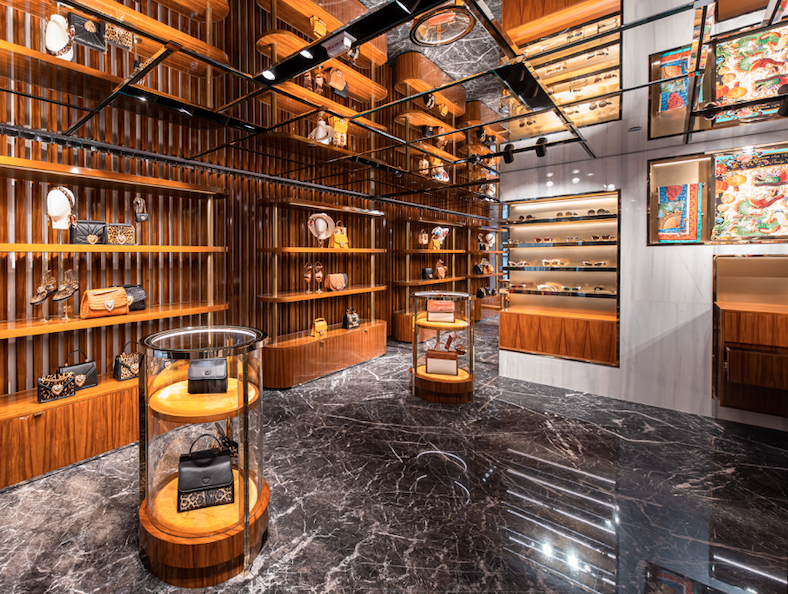 A noteworthy opening at this complex time
Going ahead with the store opening is a sign of confidence in its Chinese aficionados. Despite the fact that the virus is slowing down on the continent, Hong Kong is keeping draconian measures in place, such as electronic tagging of all new arrivals. Hong Kong is suddenly concerned about a new wave, fearing that the previous relaxation of the restrictions in March was too premature. However, the Milan-based designers have radically extended and reorganised their existing flagship store on Canton Road, a key shopping street in this city of 7.5 million people.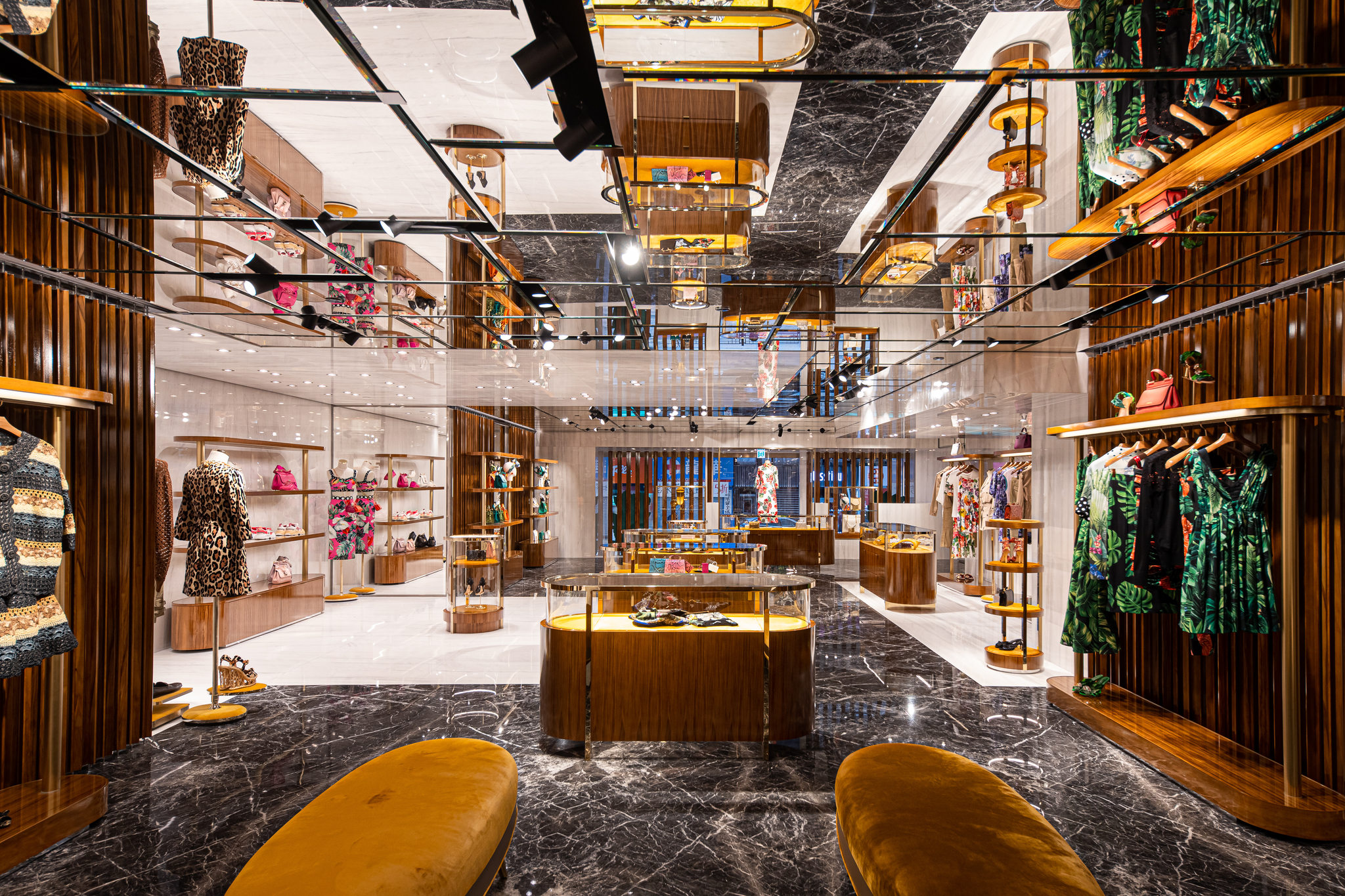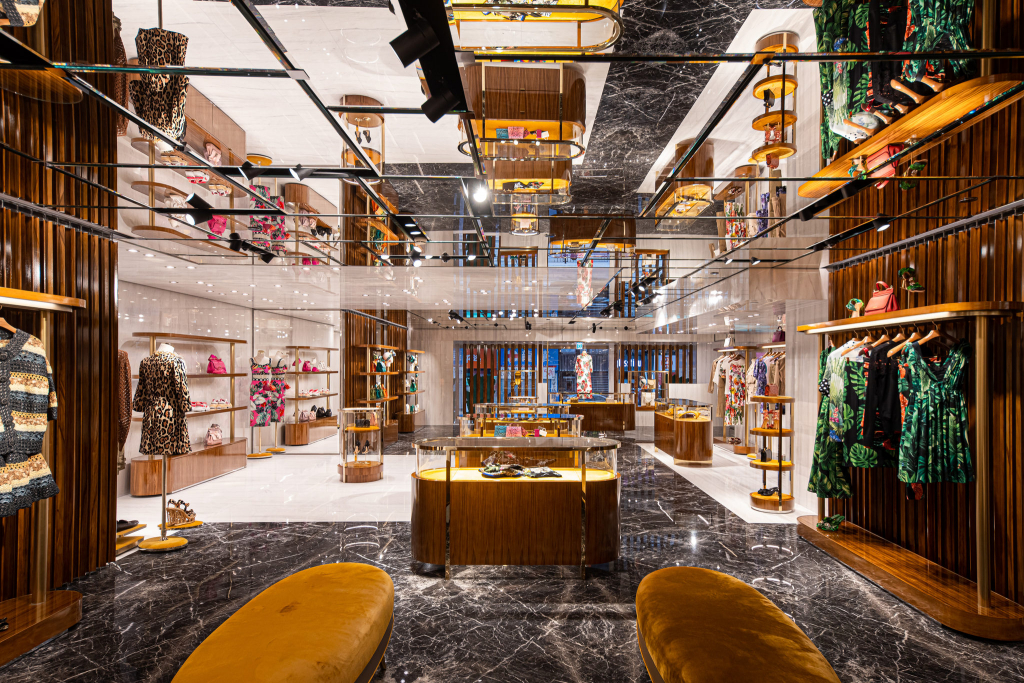 A design with local references
The 363-m2 store incorporates a host of local references – such as the coloured stone and glass mosaic representing the bauhinia flower, the symbol of the city of Hong Kong. Created using Italian artisanal traditions and located at the store entrance, it is where Chinese culture meets Bel Paese craftsmanship. In line with the "Napoleon and Josephine" renovation of its Parisian store revealed in January, the Hong Kong store blends Italian style and flair with Chinese exoticism.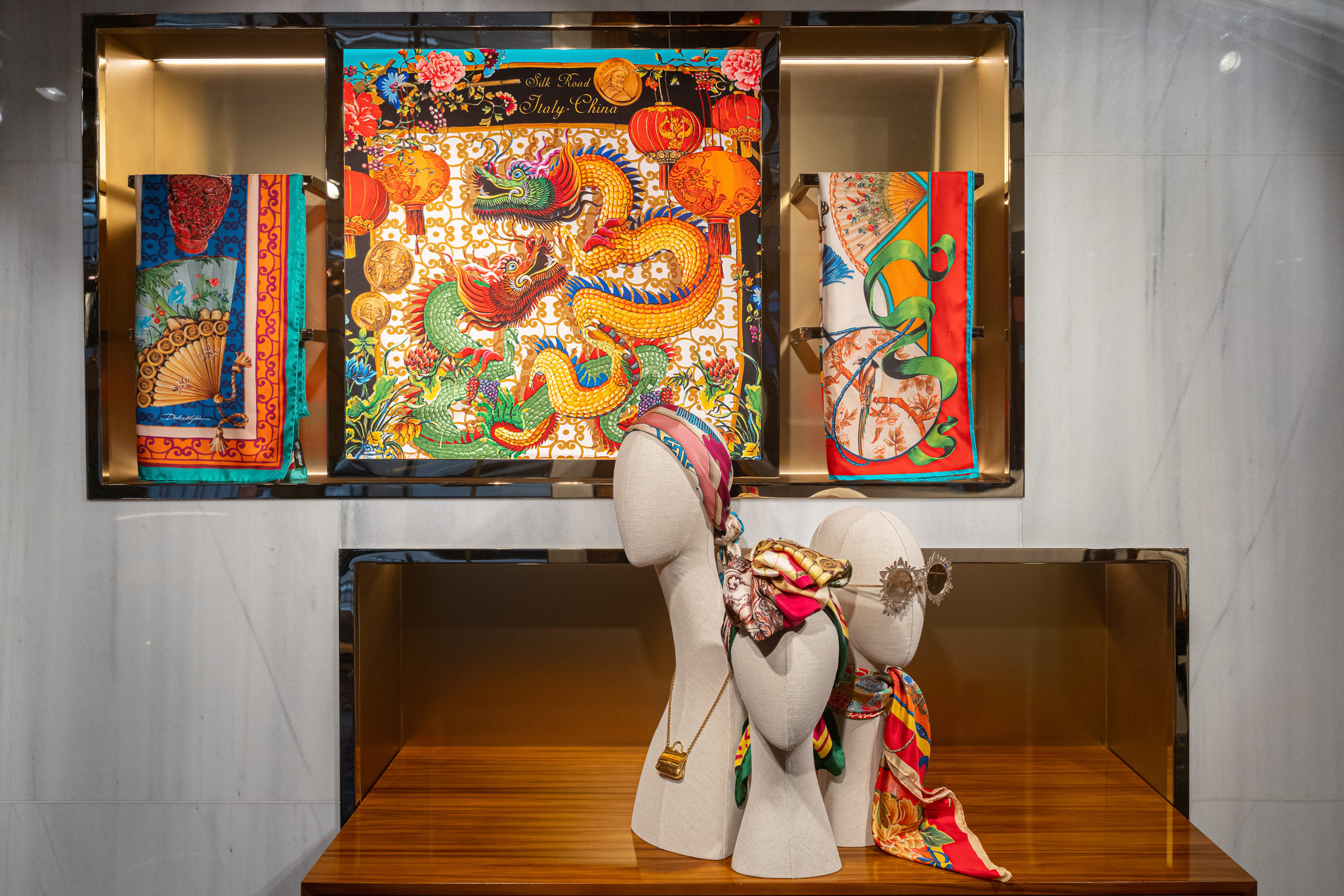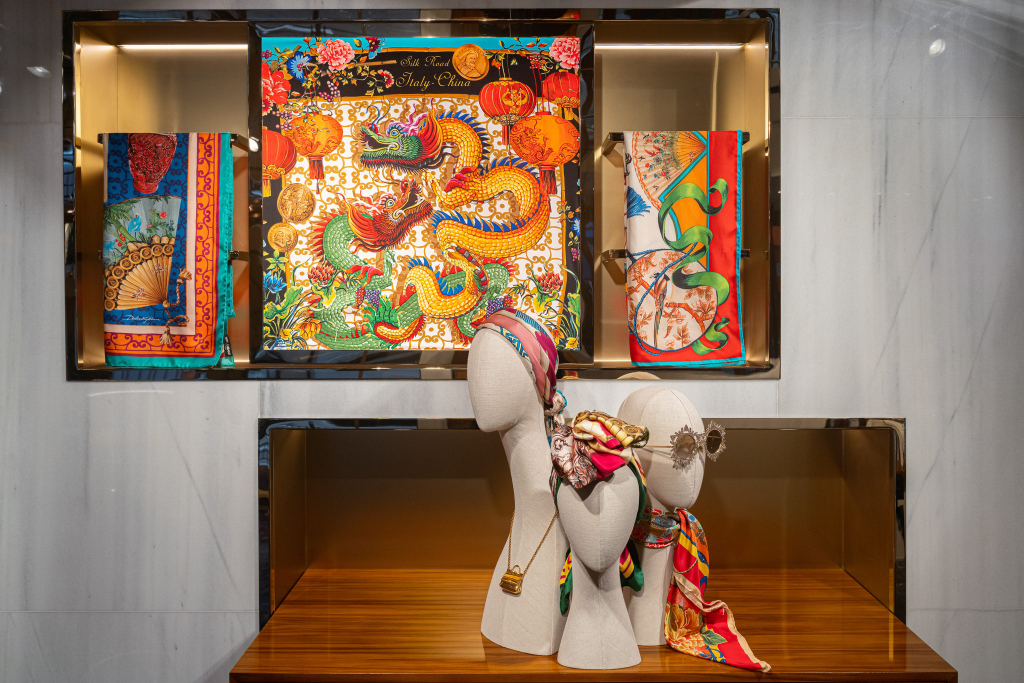 Its facade presents an imposing 18 metre-high screen composed of overlapping rectangular frames made of Italian white-veined silver marble, visually demarcated by white beams of light.
Inside, designers Stefano and Domenico play with Chinese symbolism with products specially designed for the Asian market featuring dragons and other Chinese lanterns.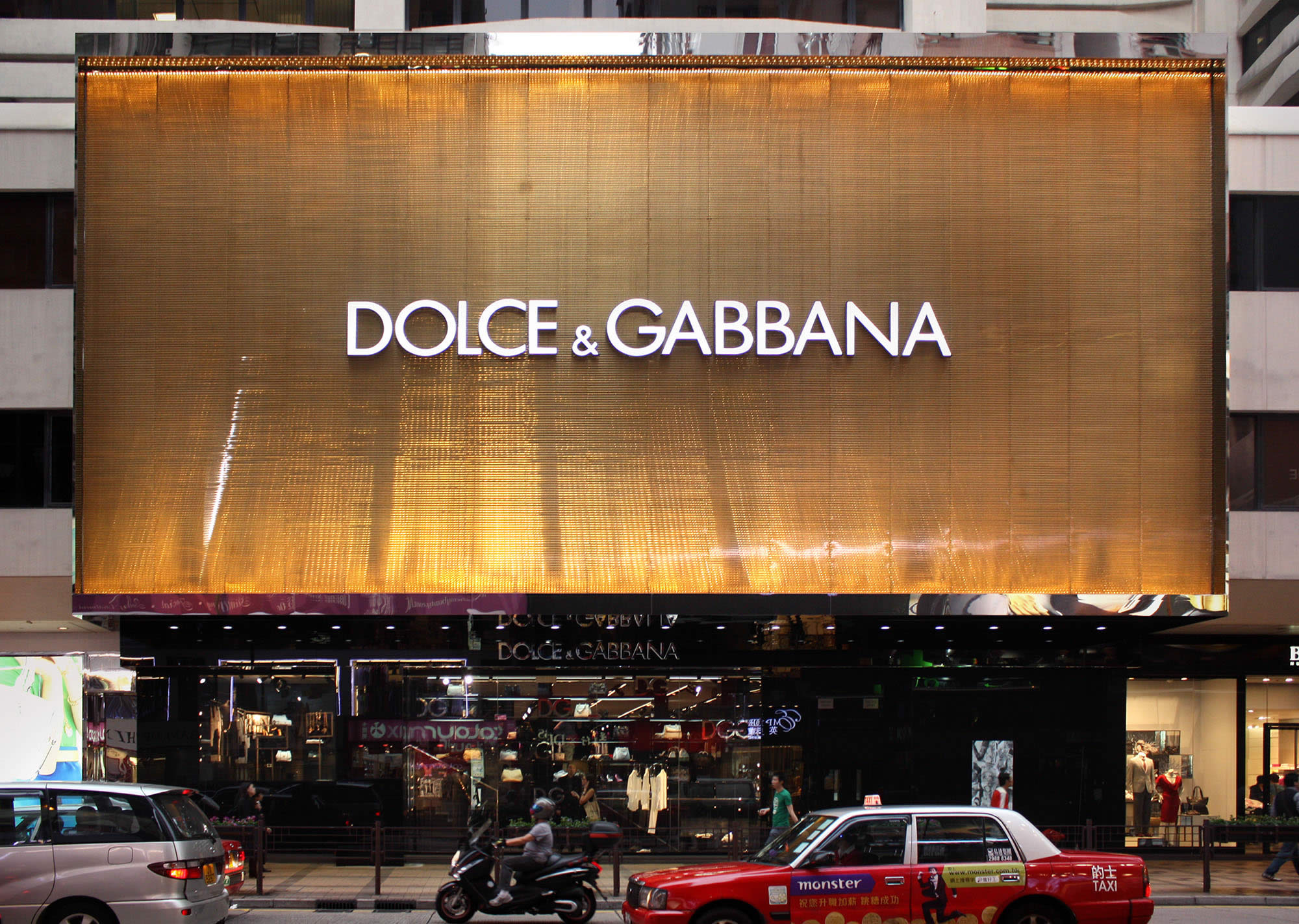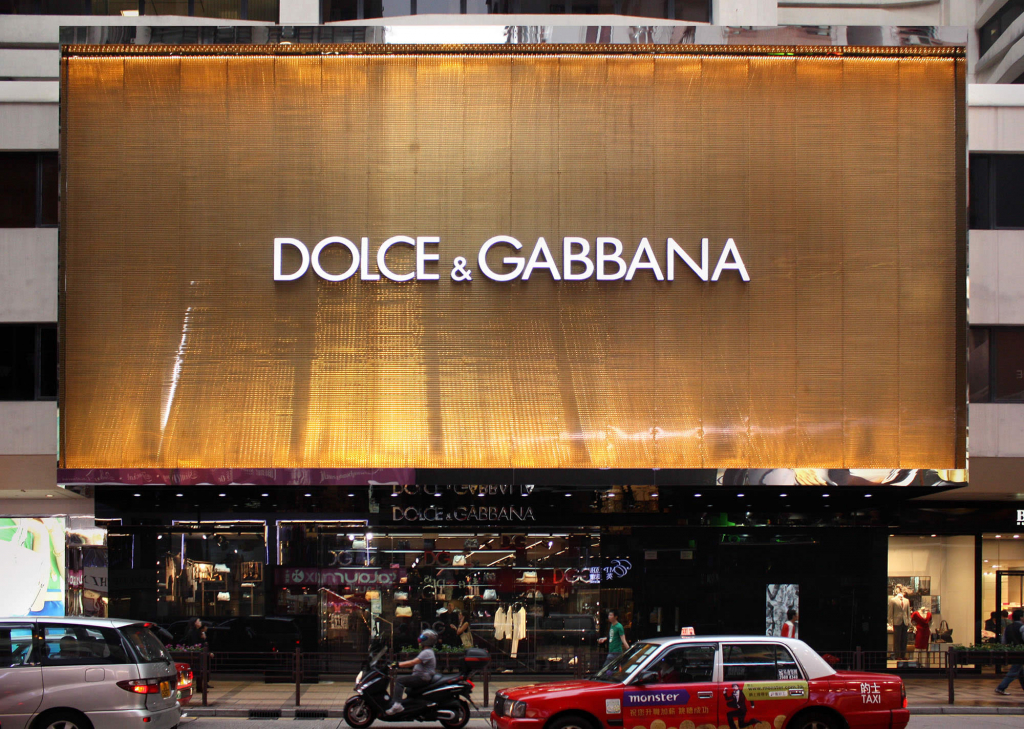 The store is spread over two floors: the first is dedicated to womenswear, while the male wardrobe is found in the basement. It boasts a blend of polished grey Carnico marble and large vertical lines in polished smoked redgum wood. The all-mirror ceilings sparkle, embellished with polished brass. In short, it embodies the meeting between opulence and Sicilian Baroque and local Chinese materials.