23rd june 2022 – By Promostyl
Cristina Celestino named Designer of the Year 2022 by Maison&Objet
Cristina Celestino, an Italian interior designer, has been named designer for the year 2022 by Maison&Objet. She will present her "Exotic Palace" during the show, which takes place from 8 to 12 September 2022.

Cristina Celestino was born in 1980 in Pordenone. She studied at the University Institute of Architecture of Venice IUAV where she graduated. In 2010 she created her furniture brand Attico Design and works alongside as an architect-designer for brands such as Fendi Casa, Fornace Brioni, Sergio Rossi, and CC-Tapis.
The common thread in her designs is the rigorous use of geometry while handling traditional forms. Passionate about pastry shop windows, she is inspired by the rigor and geometry that emerge from them to create her furniture pieces. She imagines spaces where one can relax and encourage dialogue while allowing for work and concentration. Cristina Celestino places great importance on the choice of materials and this is reflected in her interior designs. Here are a few examples.
The Sergio Rossi pop-up shop in Milan

This pop-up is a cultural crossroads of manual skill and artistic research. A material enclosure has been created in which the objects have a voice: the coverings and surfaces, such as the colored curtains and the carpet on the walls, create an unusual shell of form and color.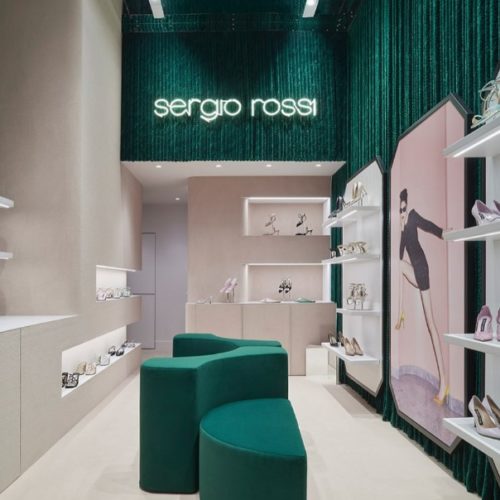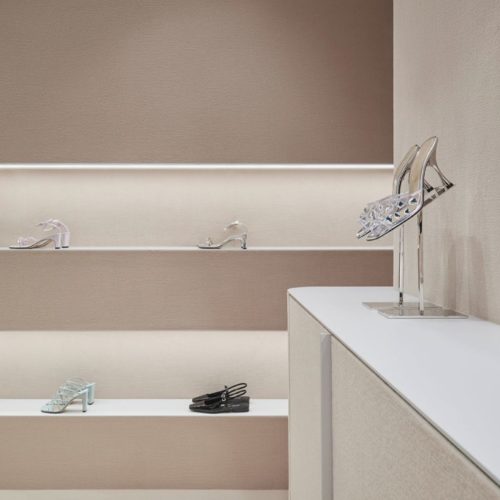 28 Posti textured materiality

Materiality, texture, and color are the concepts of this restaurant. There is wood in different finishes, terracotta, natural waxed iron mixed with a desaturated blue, and an earthy color. The ceiling alternates between restored and original wooden beams.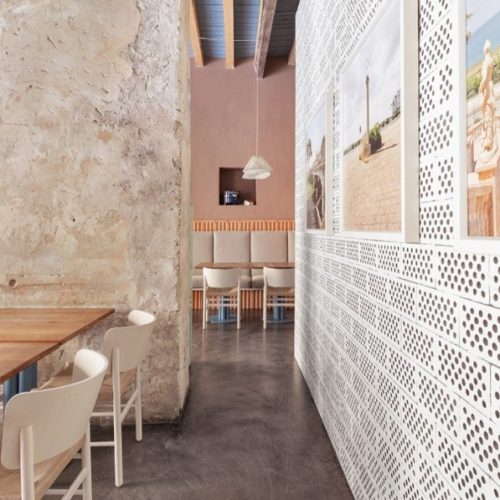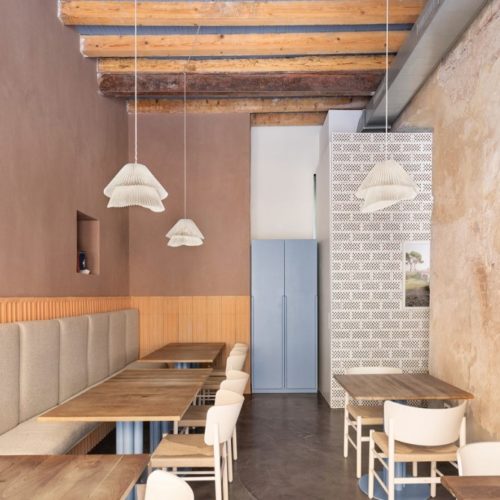 The pink closet, from visual to tactile
Dusty pink is present on the walls and ceilings, the floor is covered with polychrome marble inlays about to the sea bed and the walls are covered with ceramic shells.