Two young fashion majors from the prestigious Moore Fashion Design school had the unhoped-for opportunity to present their collections on 7 September, right in the middle of New York Fashion Week. The winners of the Fashion Week award sponsored by Century 21 Stores, Ashleen Castillo and Destiny Garner were indirectly sponsored by Global Design Feature, an international platform that helps aspiring designers to reveal their work during NYFW as well as in other fashion capitals worldwide. A way of making each of these designers' dreams a reality.
Ashleen Castillo's transformations
"New York Fashion Week is a big blessing and a dream come true," stated Castillo. "I feel so honoured to be chosen to represent my community, our school, professors, mentors and my country." Originally from Puerto Rico, the twentysomething with proud Latin roots sees design as a means of combat and personal rebellion. "This is my type of resistance and I was born to do this!" she said.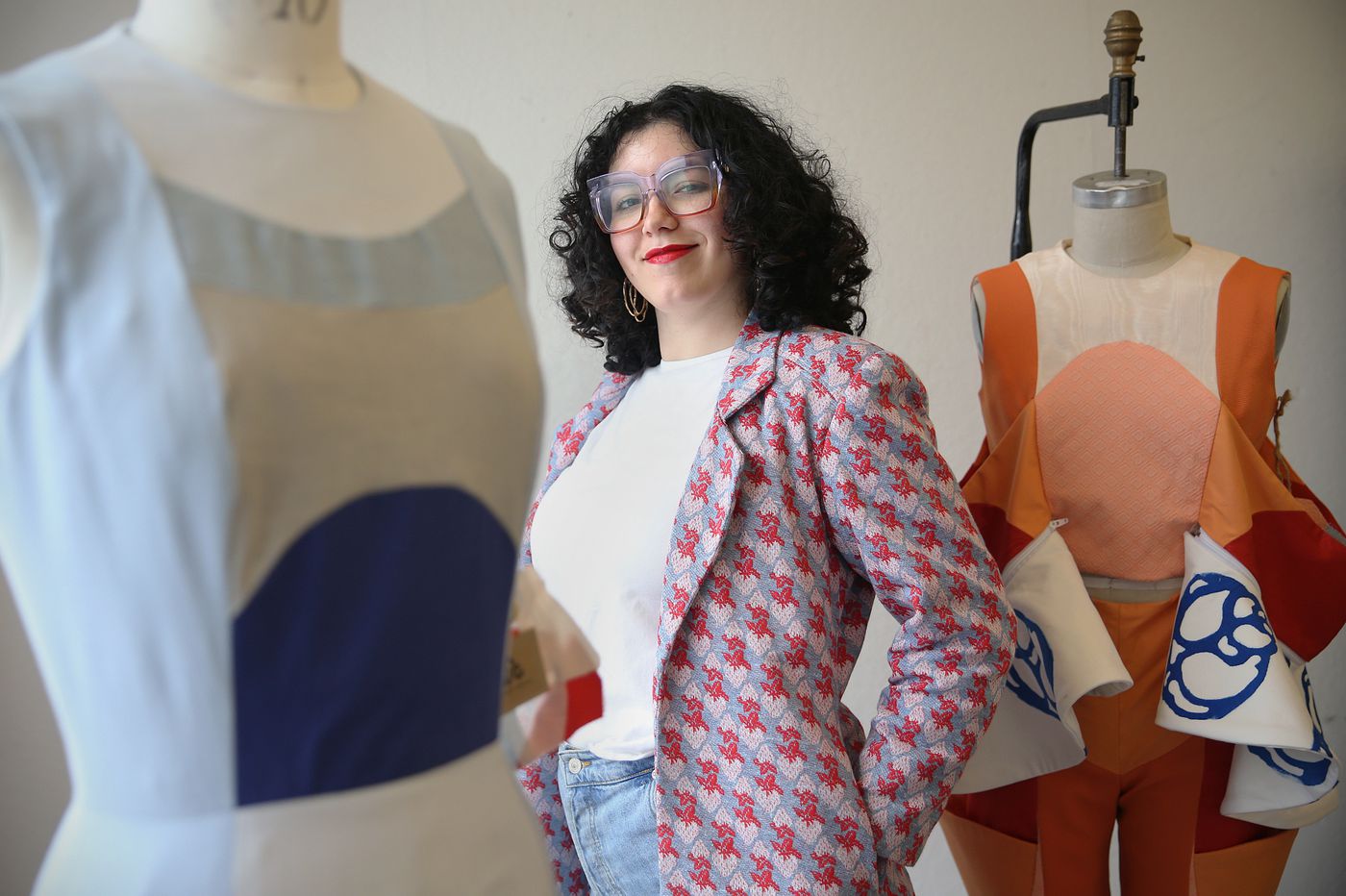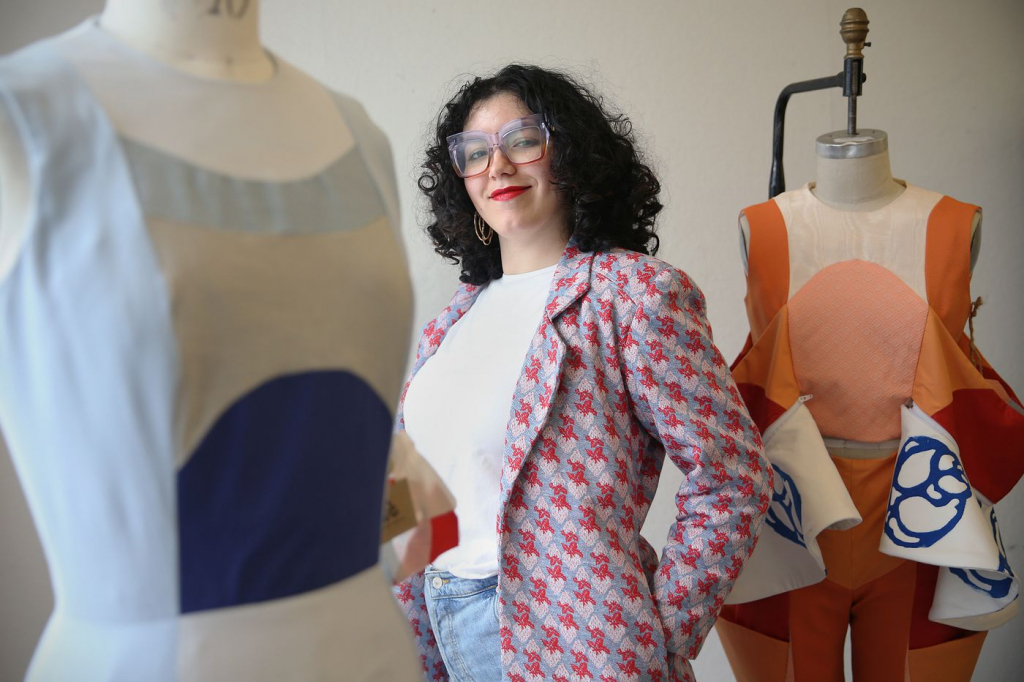 It is therefore no surprise to note that her collection entitled "De-Transformación" addresses the energy transition and sustainable development, the young woman having transferred to Moore College after Hurricane Maria destroyed her design school in 2017. "My visual inspiration is the hermit crab, because it's a metaphor of how we transition in life," she said, noting that the crab reuses shells from other animals as it grows.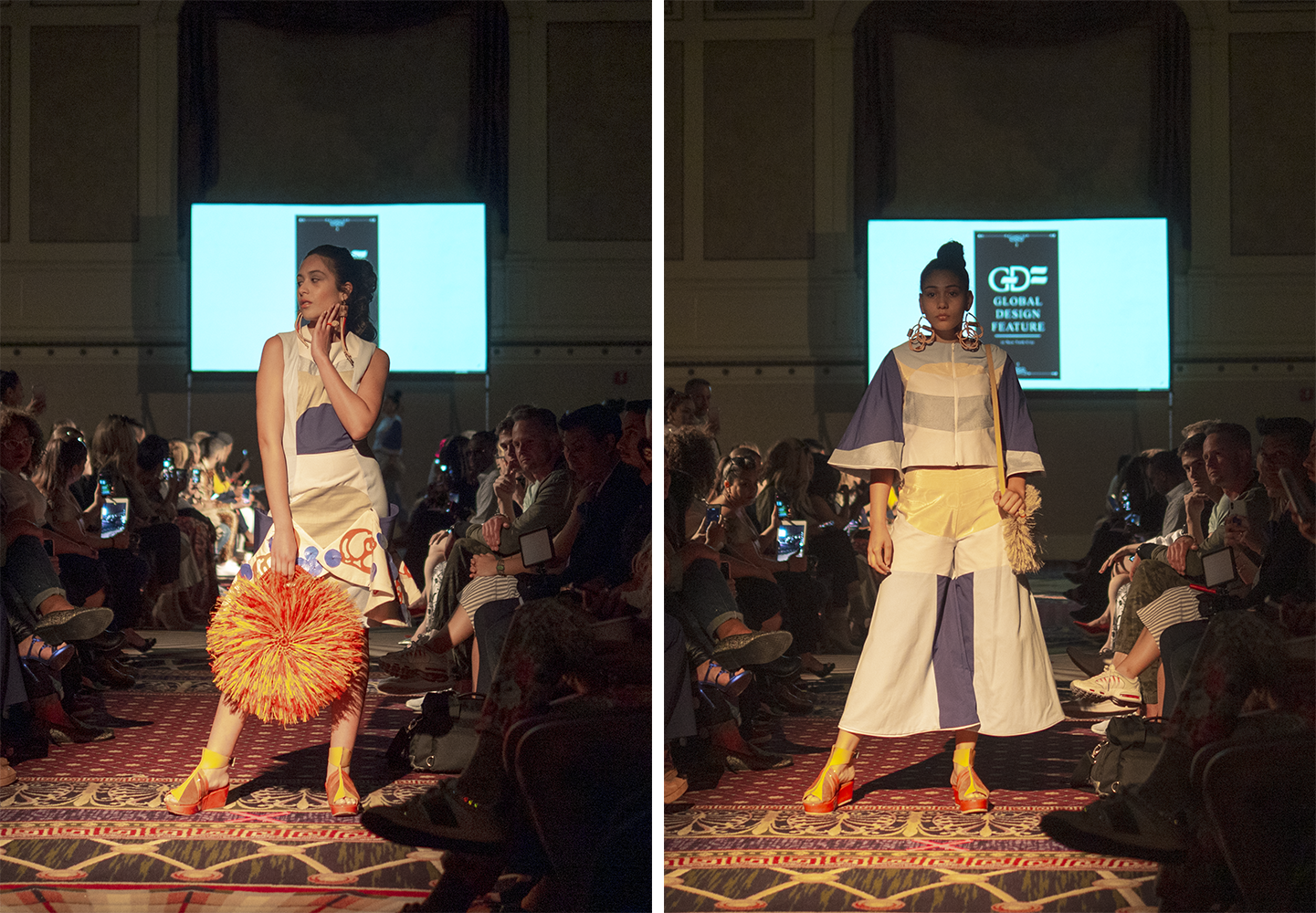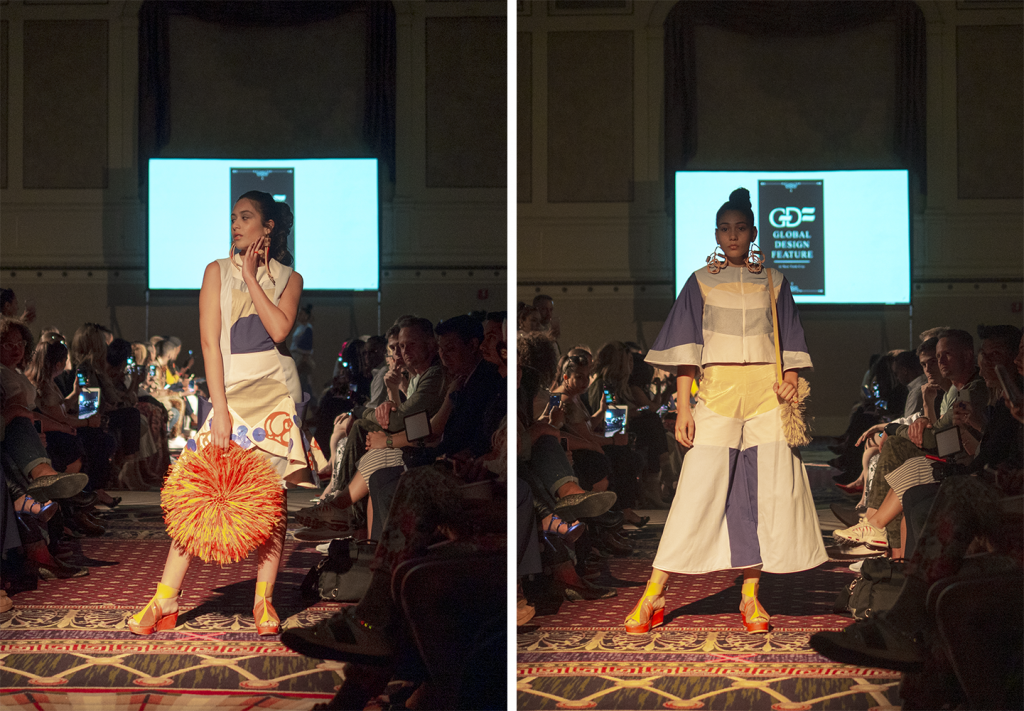 This first clothing line with sixties accents, produced in tones of peach, orange and pale blue, thus features a recurrent shell motif customised here and there with zips structuring the avant-garde outfits. The looks are loose and joyful, flared trousers and A-line tunics easily accommodate flounces and a cheery patchwork effect, revealing the contours of a joyful summer wardrobe.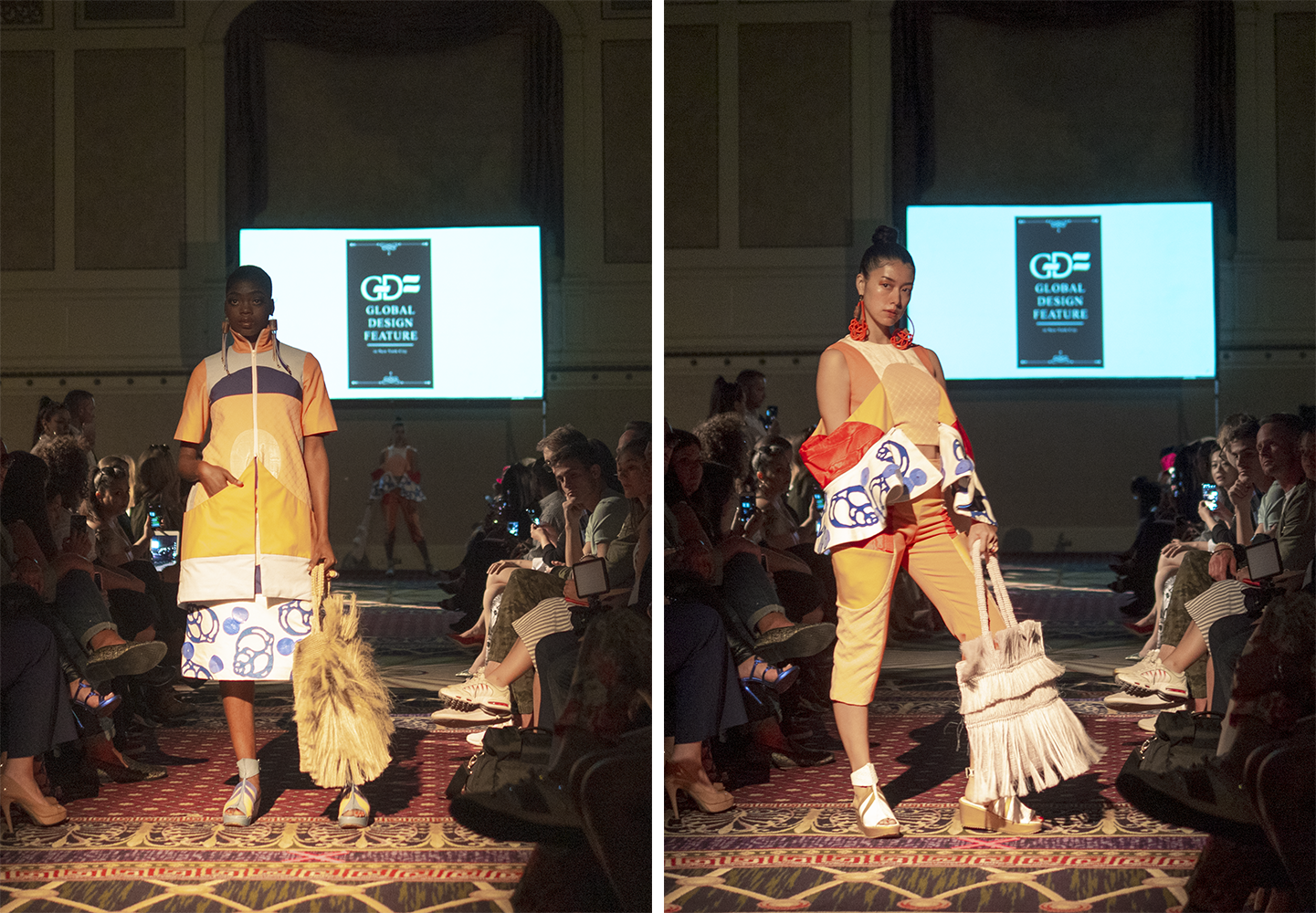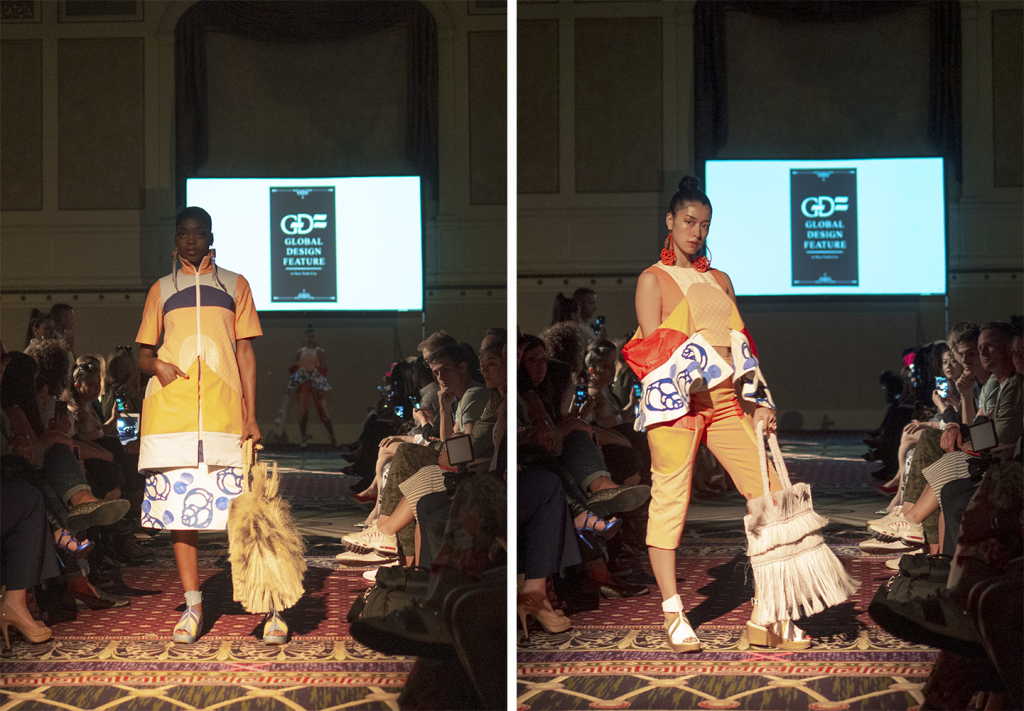 Destiny Garner's black unicorns
Destiny Garner is another phenomenon of the contemporary society that inspired her. Her first completely unisex collection entitled "Black Unicorn" draws on the blurring of boundaries between masculine and feminine identities, as this native of straitlaced Philadelphia wanted to create a new type of conversation with her clothes.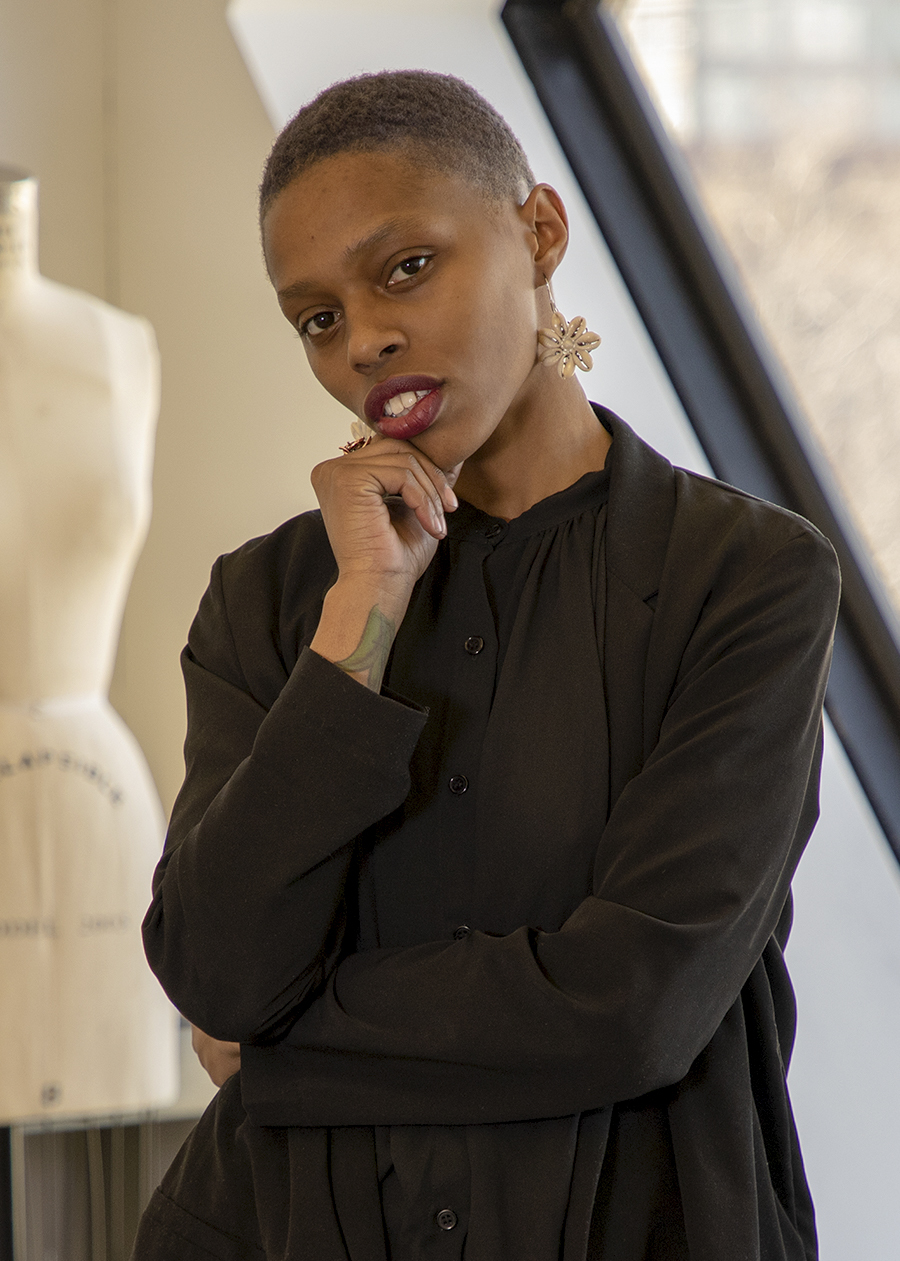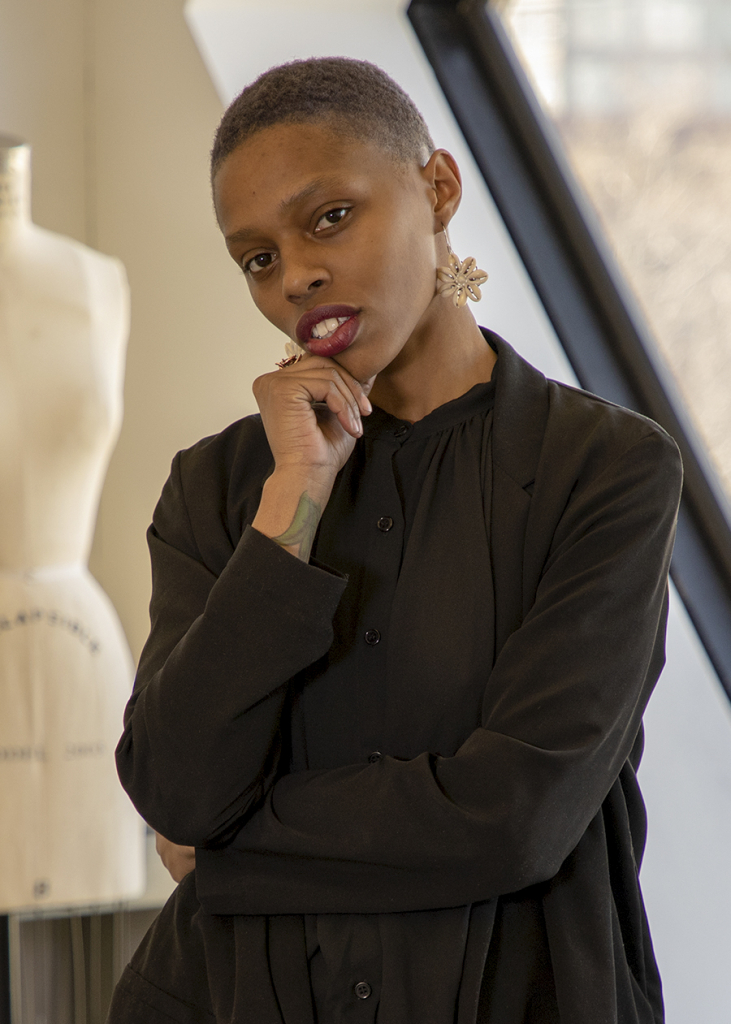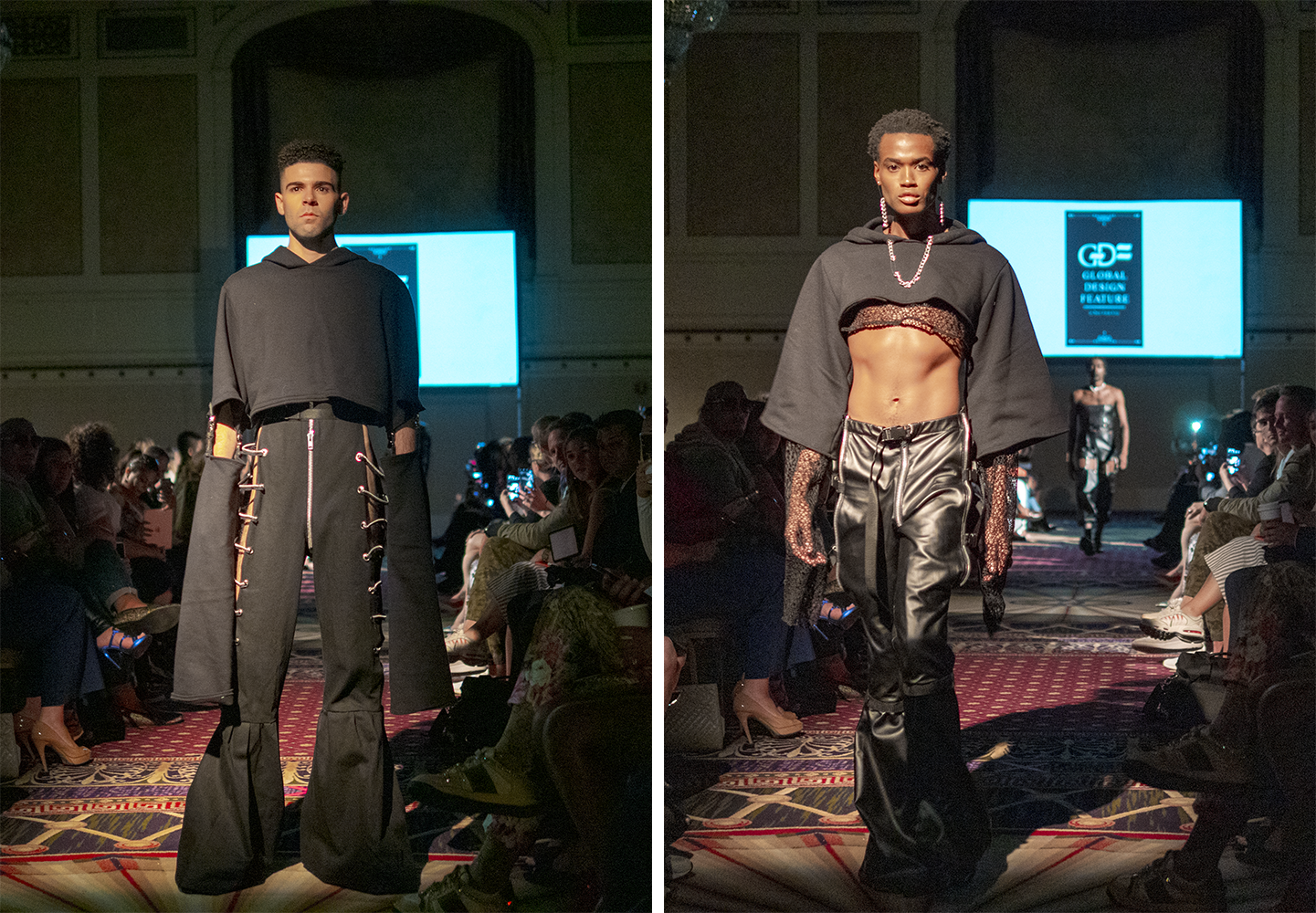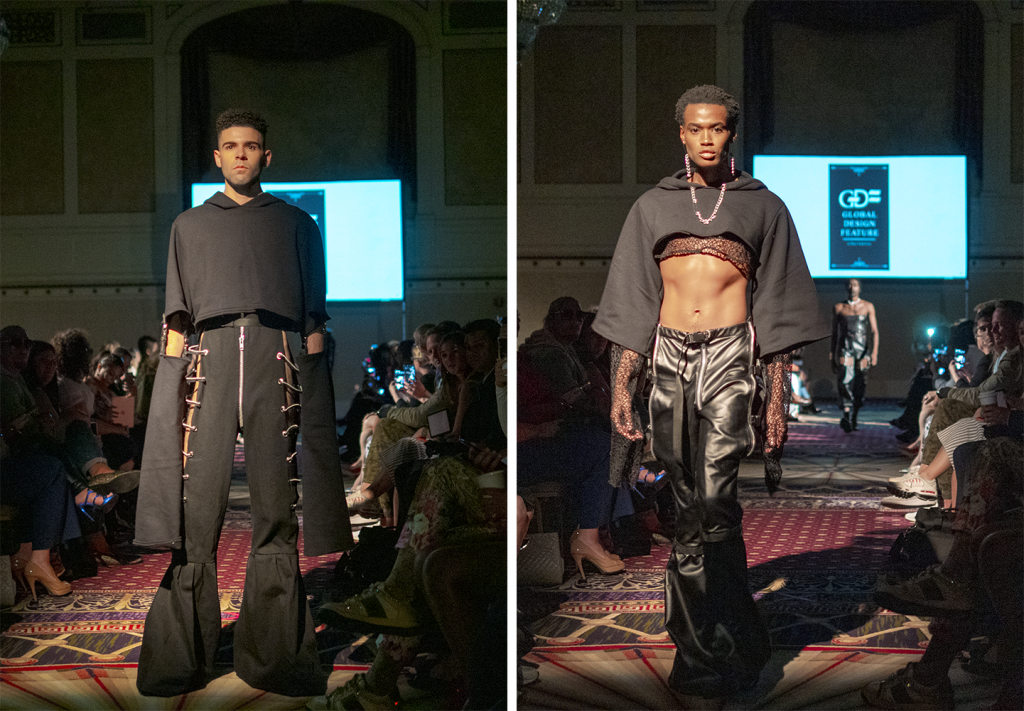 "I wanted to show both traits, and for this collection I researched pieces that represent masculinity, and for that I found leather, denim and fleece," she said. "For femininity, I focused more on the silhouettes of the garments rather than the actual fabric." The result? She did not hesitate to have male models wear her dresses and describe her collection as "people wear" instead of the traditional "menswear" or "womenswear". The designer combines this contemporary boldness with provocative clothing design, her sadomasochism-inspired pieces primarily featuring leather, mesh and strap detailing, all revisited with a healthy dose of streetwear.