In Valencia, Spain, Masquespacio creative consultancy has unveiled a brand new concept store for the famous publisher of educational books, Rubio. In a fun, futuristic style evoked by the "Quirky Wonderland" concept – the LOUD theme of the SS21 Design Digital Study, the store offers the opportunity for young and old alike to discover books in a new way, thanks to new technologies.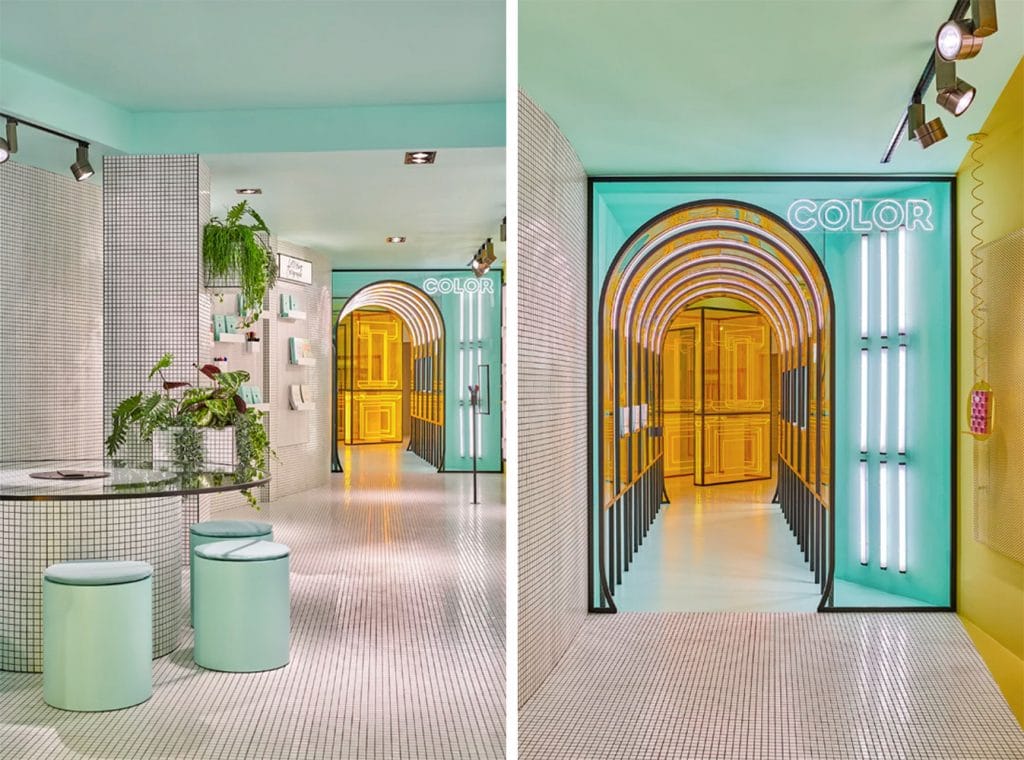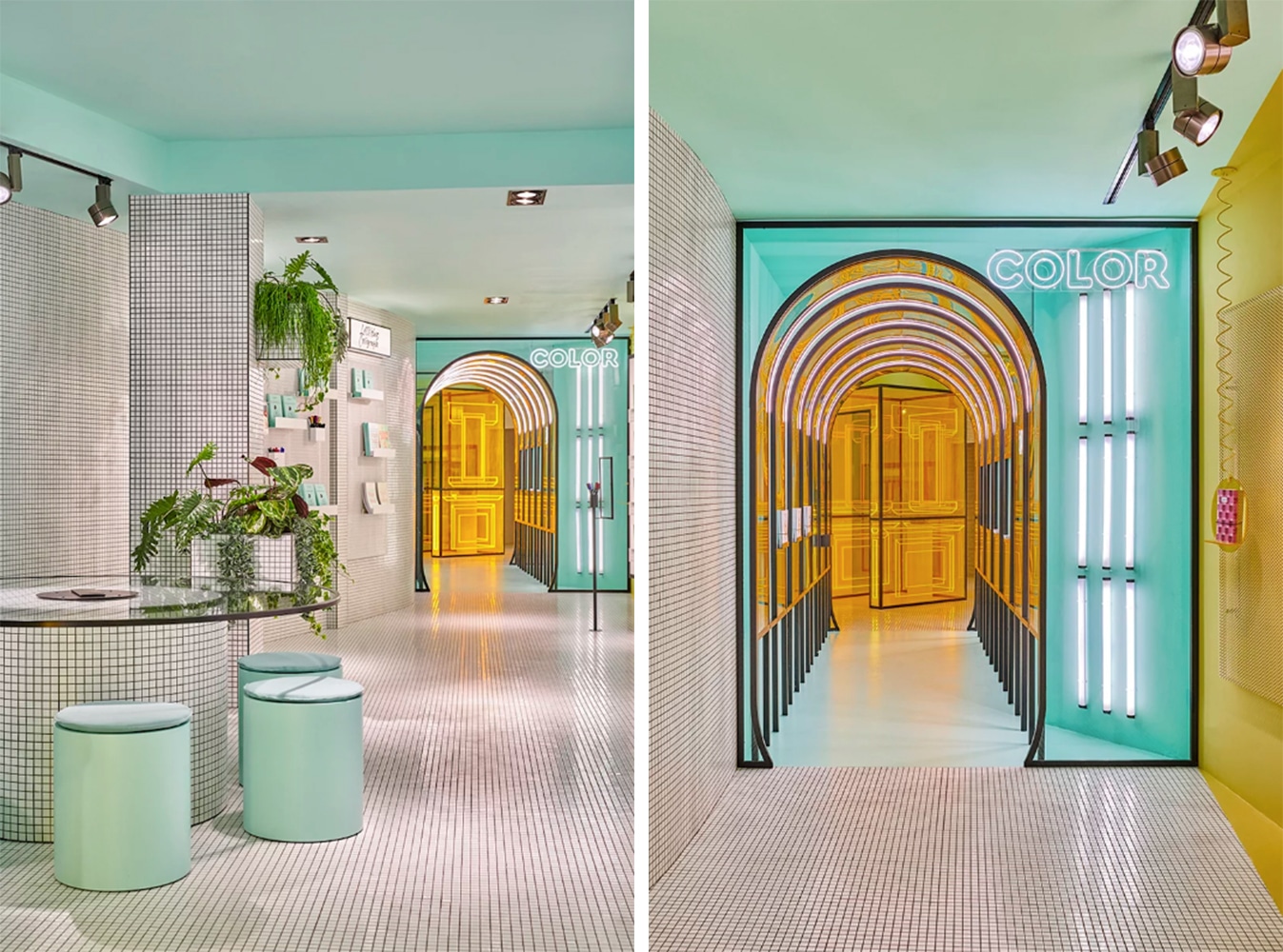 A futuristic design
Ana Milena Hernadez, artistic director of the Masquespacio studio, explains that she was largely inspired by the world of Rubio when developing the design of the Spanish concept store.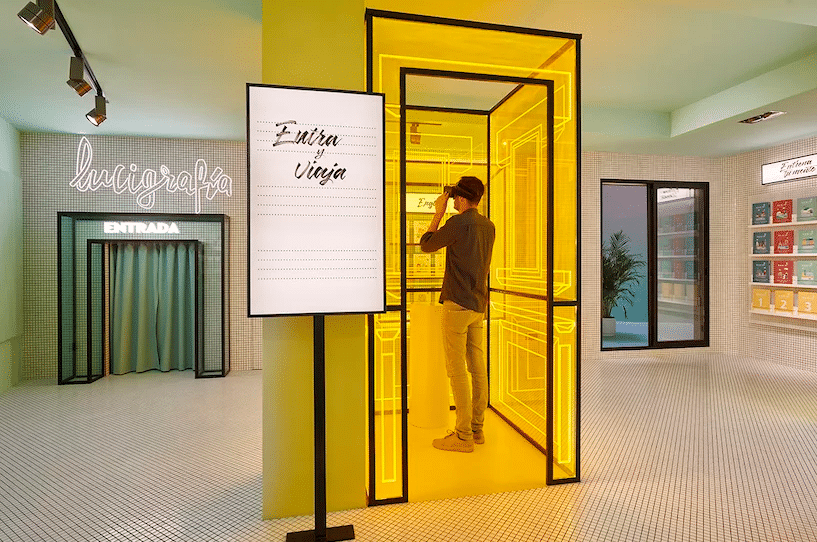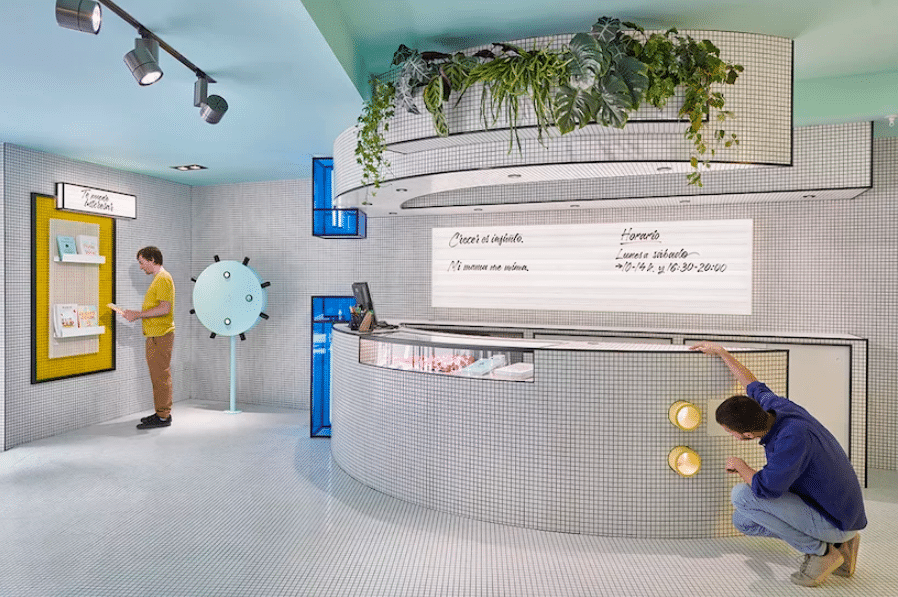 Thus, the shop is a reflection of the publisher's joie de vivre and colourful style: "When Rubio's teams contacted us, they told us that they wanted the concept store to combine both their past and their future".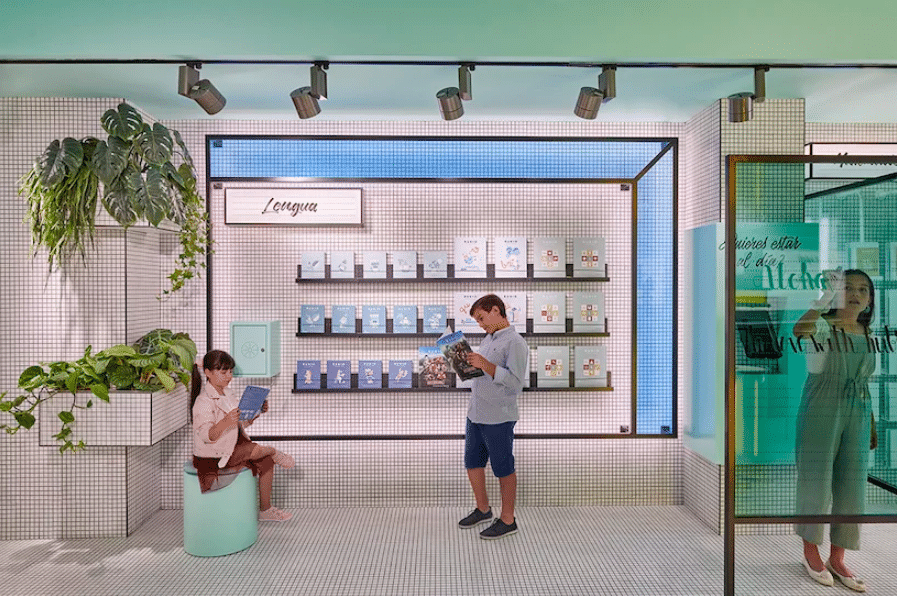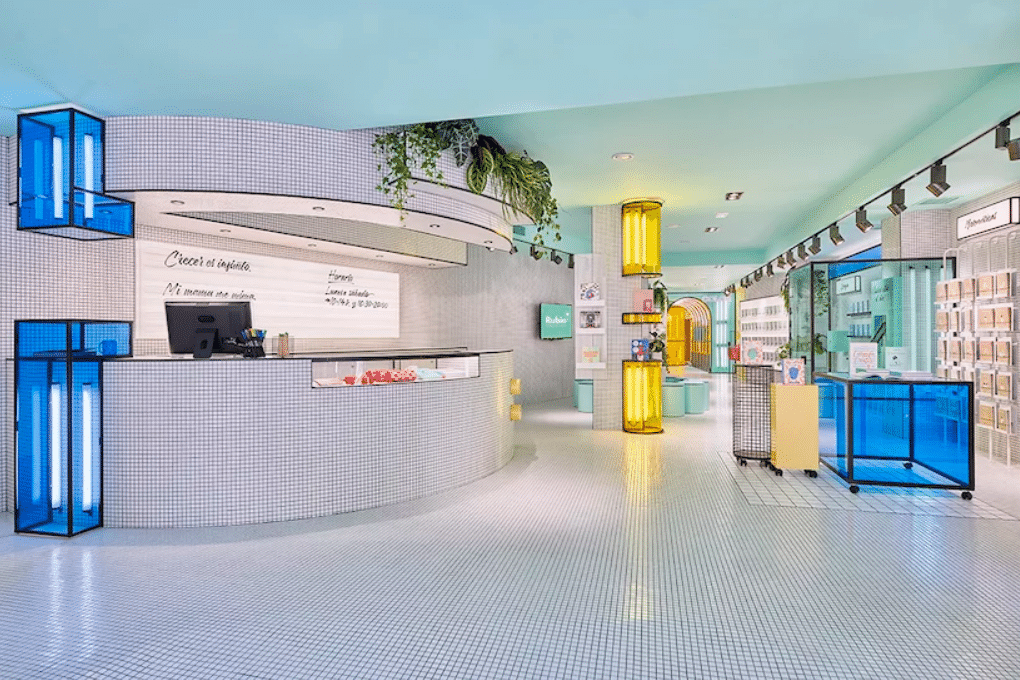 Masquespacio designed a space with a futuristic, graphic design, mixing bold neon signs with grid-covered walls, subtly reminiscent of old school notebooks.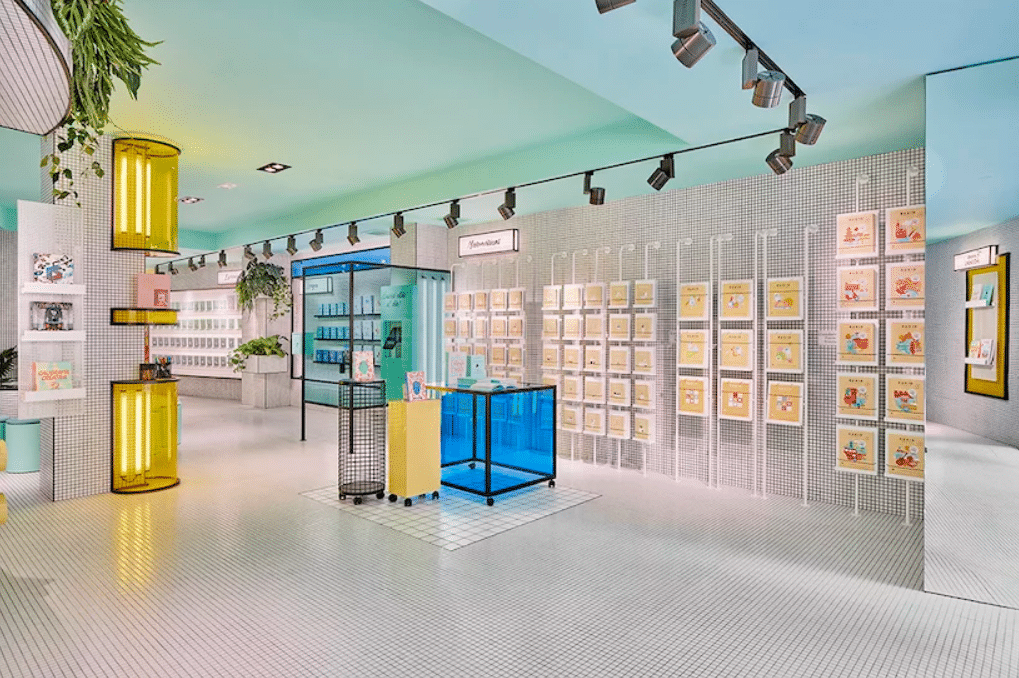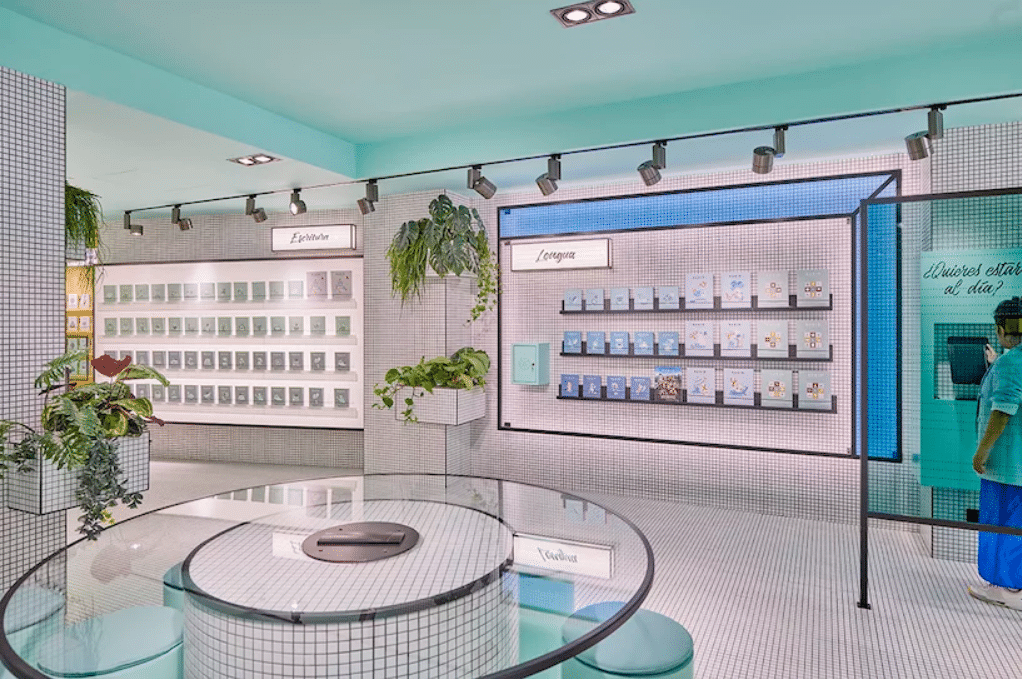 A fun and interactive space
The décor has also been designed to make a trip to the store as immersive as possible for the visitor, especially thanks to innovative technologies. Masquespacio has also included large smart tablets, where visitors can practice writing or solving mathematical calculations. It is also possible to try out augmented reality headsets, follow the "colour tunnel" or visit the projection room, where the publisher's story is told.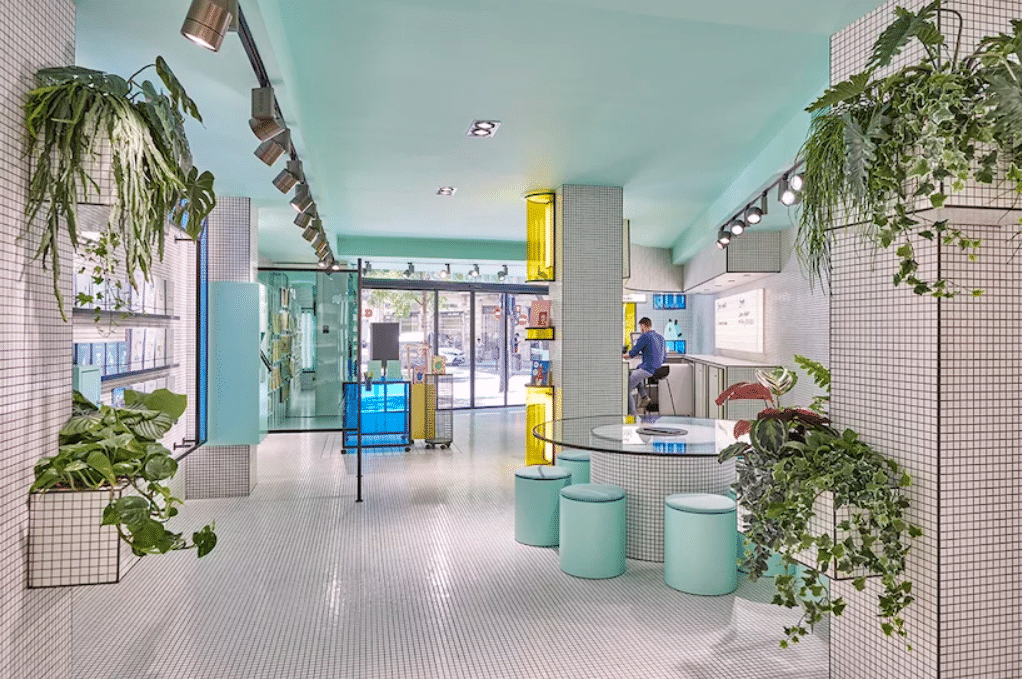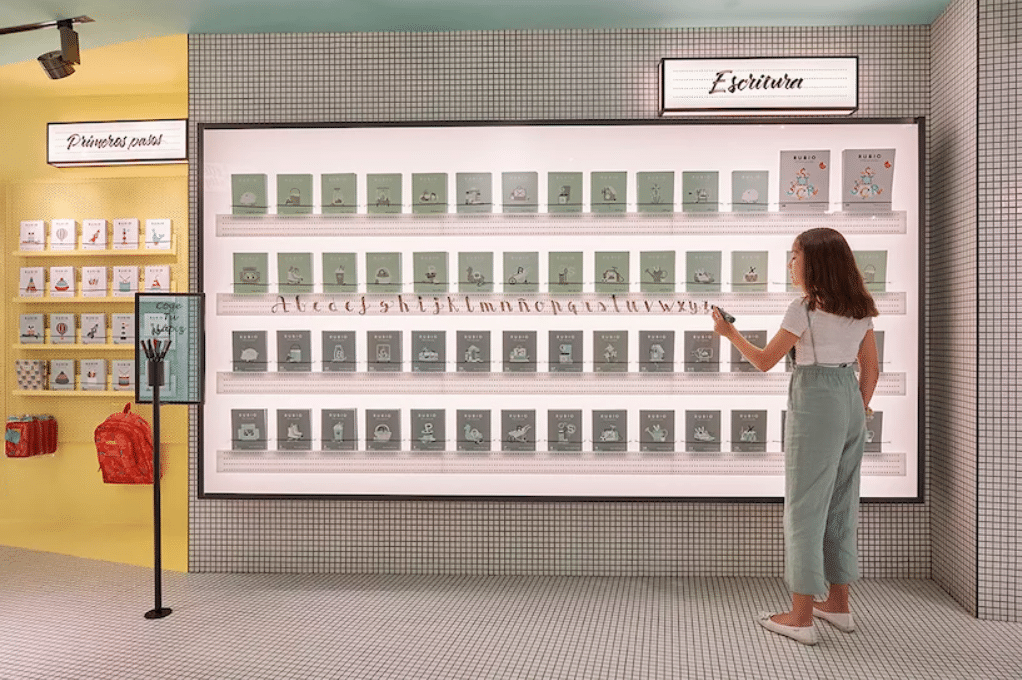 "We strive to ensure that those among our clientèle who grew up with our school notebooks and books recognise themselves in this unique location: a modern setting that has not forgotten its history", says Enrique Rubio, CEO of the publishing house.