The clothing brand "The Arrivals" has revealed a pop-up store dedicated to extreme climates right at the heart of New York's Soho district. The brand, known for its innovatively designed stores all around the world, is once again confirming its inventiveness and modernity by combining retail concerns with environmental questions.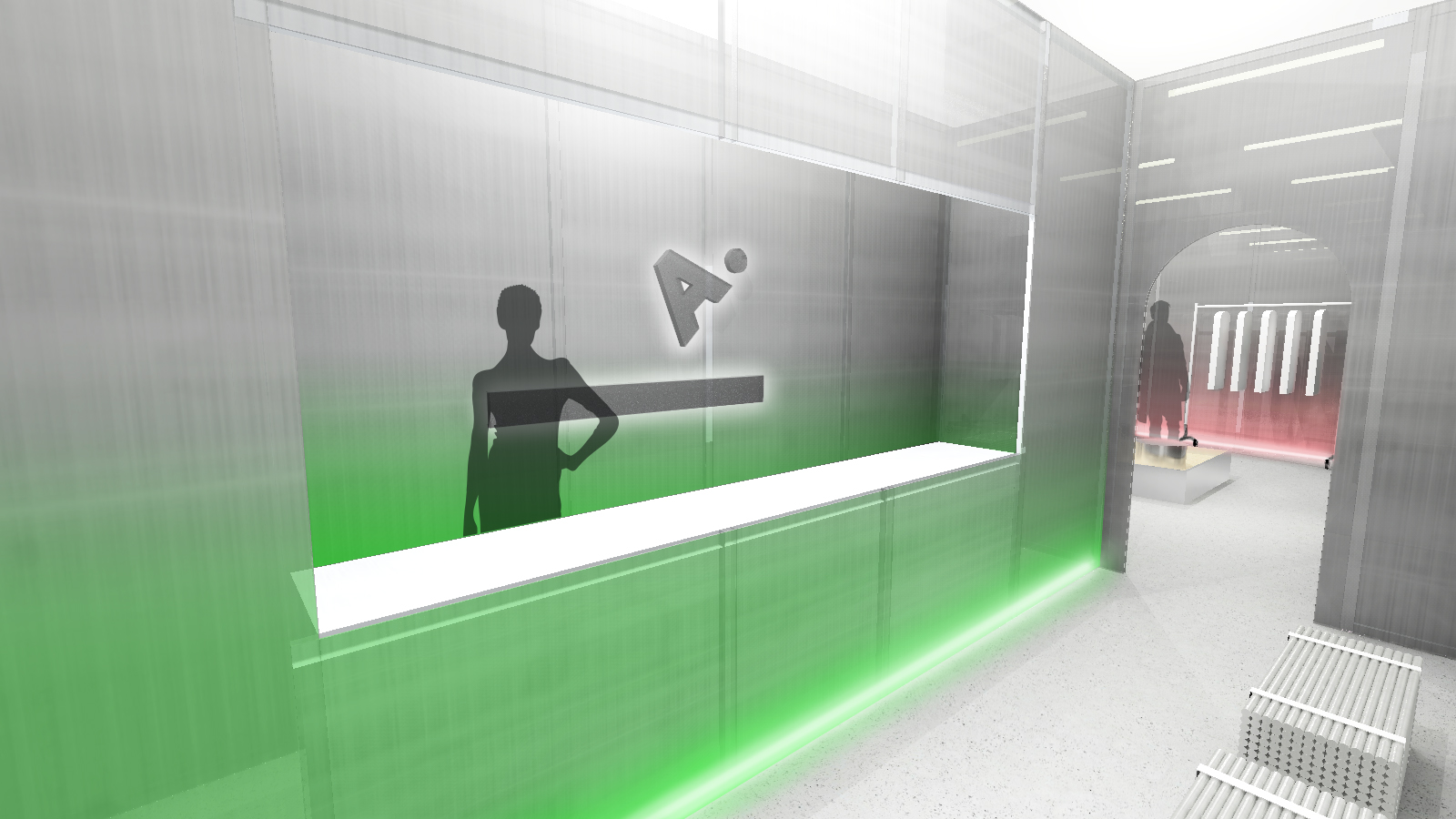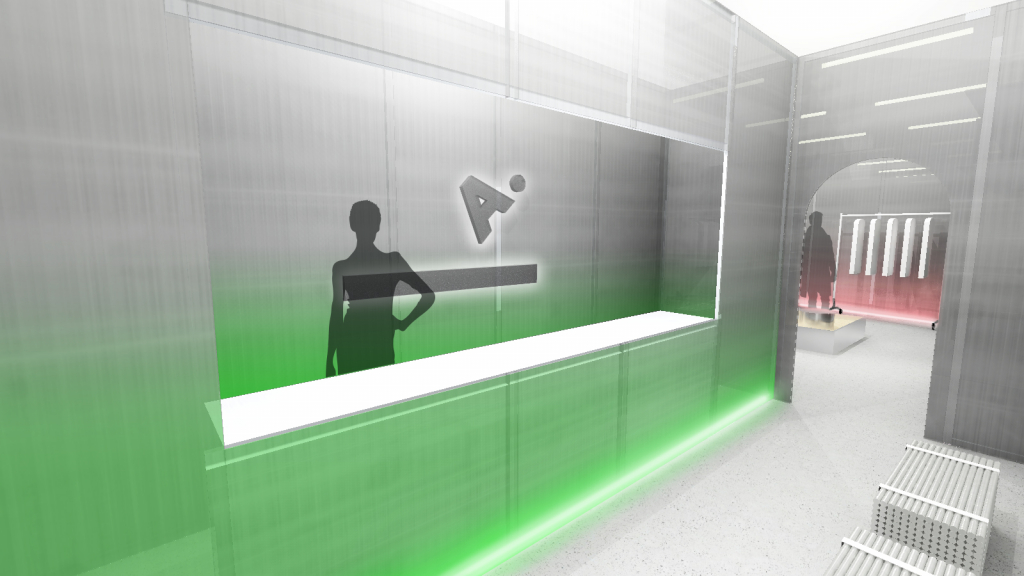 OutThere Lab, an innovative project
 Christened OutThere Lab, "The Arrivals"'s pop-up store was designed by architect Jeff Johnson and entrepreneur Kal Vepuri, who joined forces with the Early Spring studio from Brooklyn, led by Kamil Tyebally. The store offers three areas that recreate three micro-climates to imitate the natural environments in which the clothes are normally used.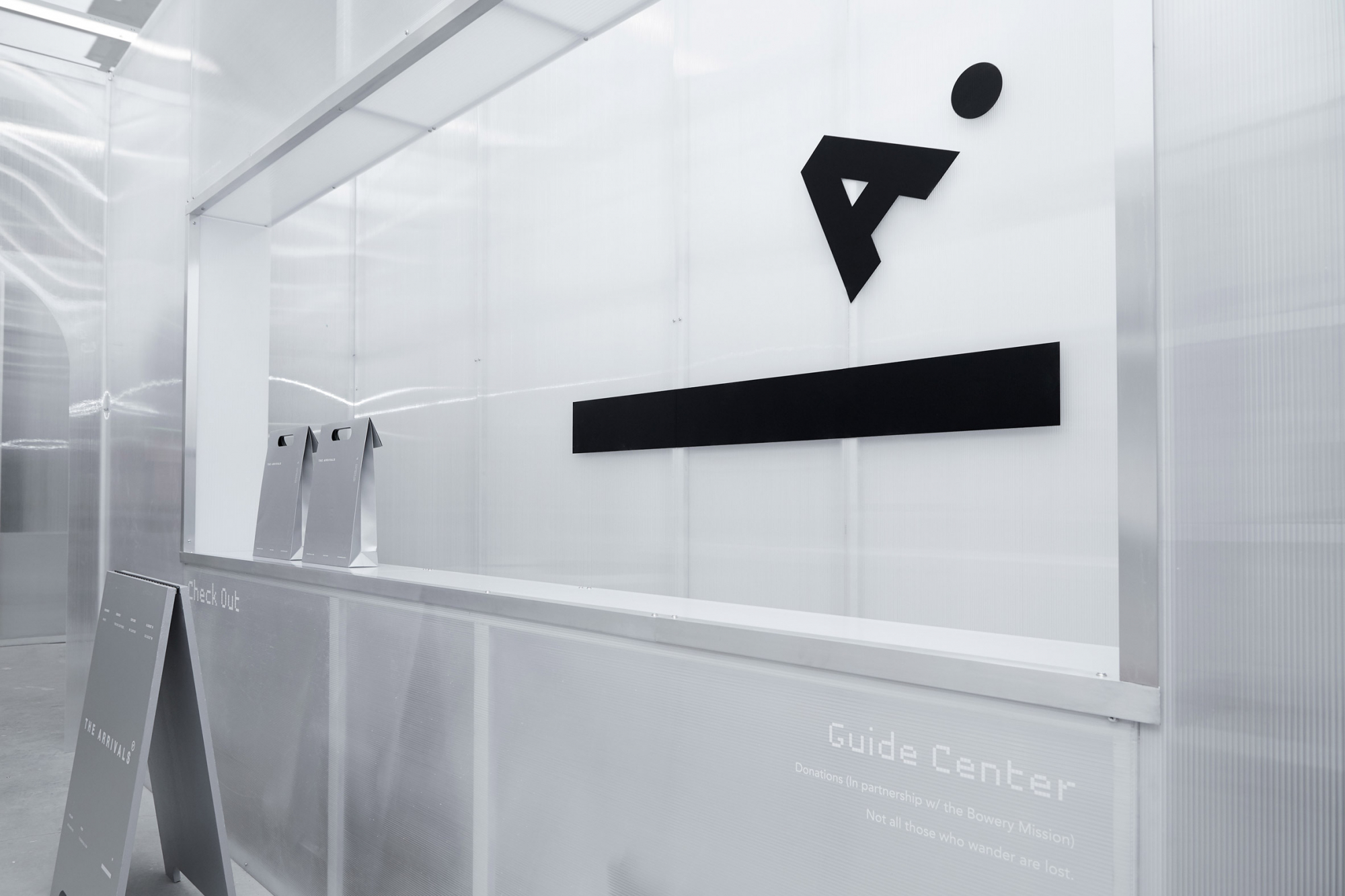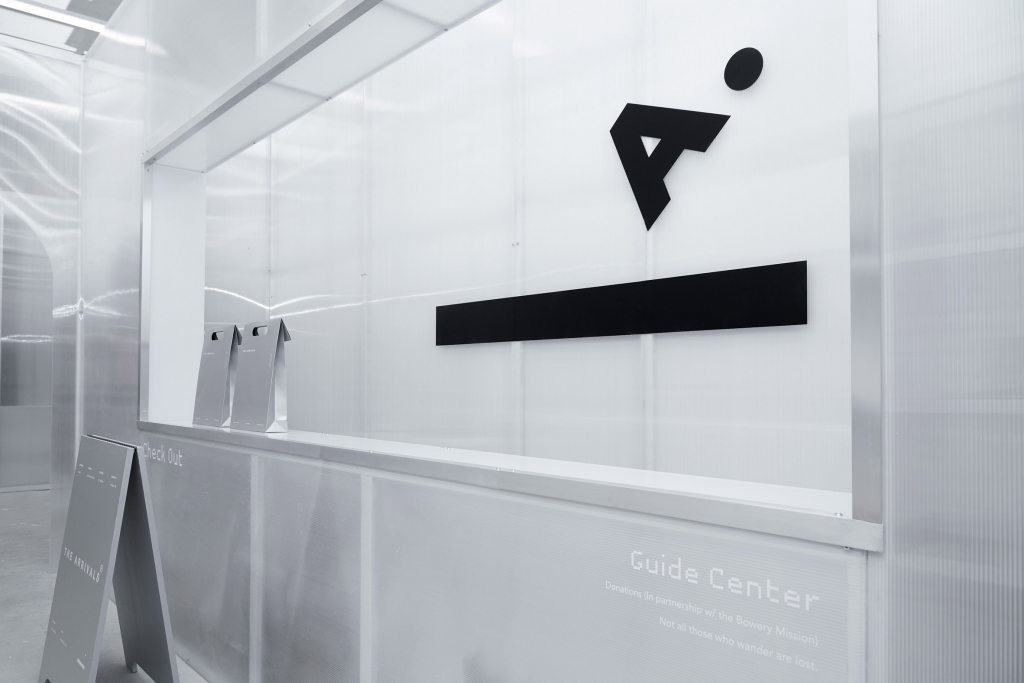 The three areas are decorated with materials or elements that evoke extreme climates: one section of the store is embellished with a live moss mountain in reference to a tropical forest, a second section holds fine sand to evoke the desert, while a final section is filled with white pebbles to recreate a snowy environment.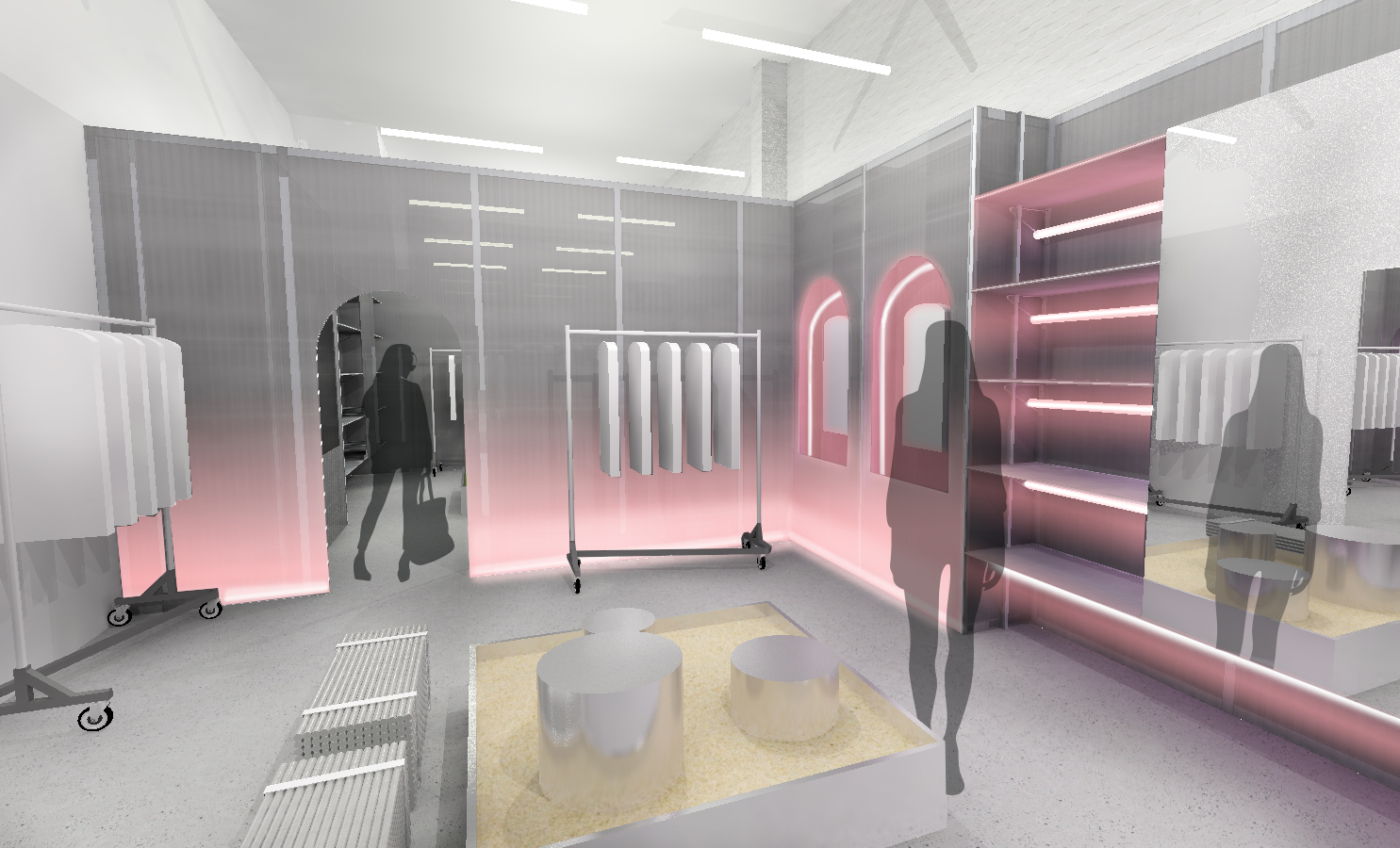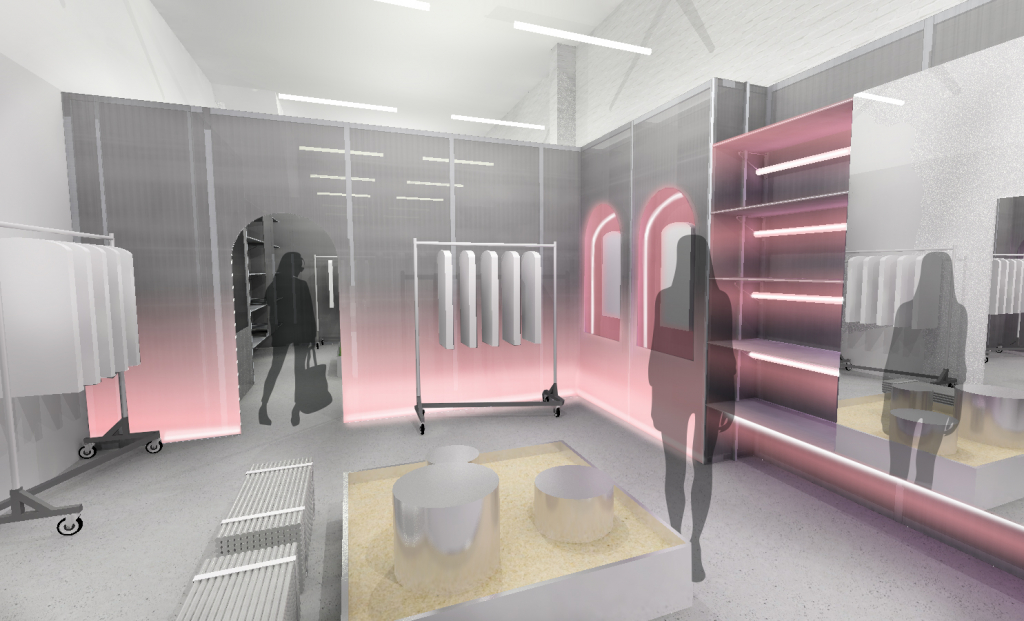 In each room, we find clothes corresponding to the climates, from heavy coats and beanies to sunglasses, so that customers can see the items under their usual weather conditions.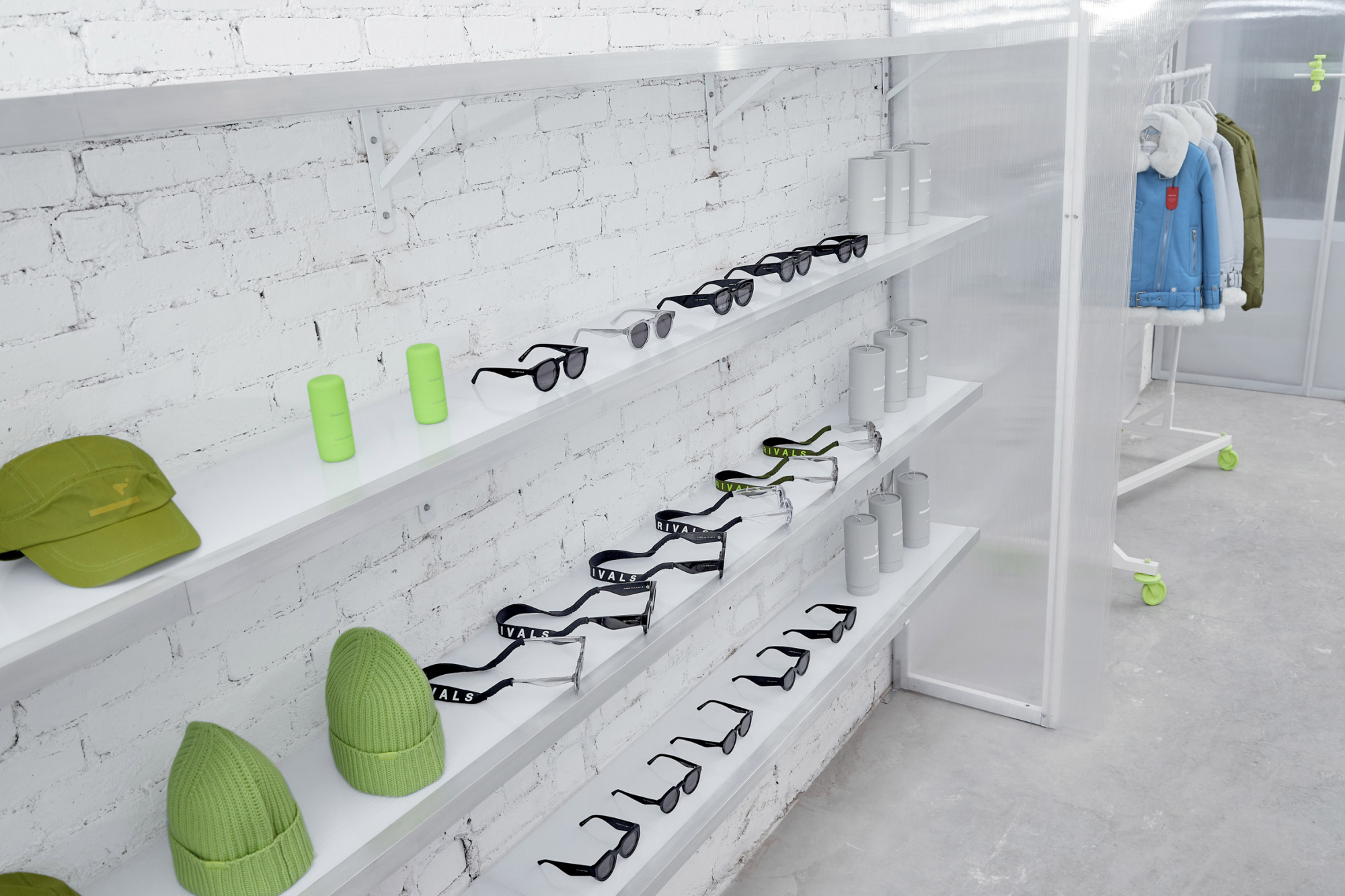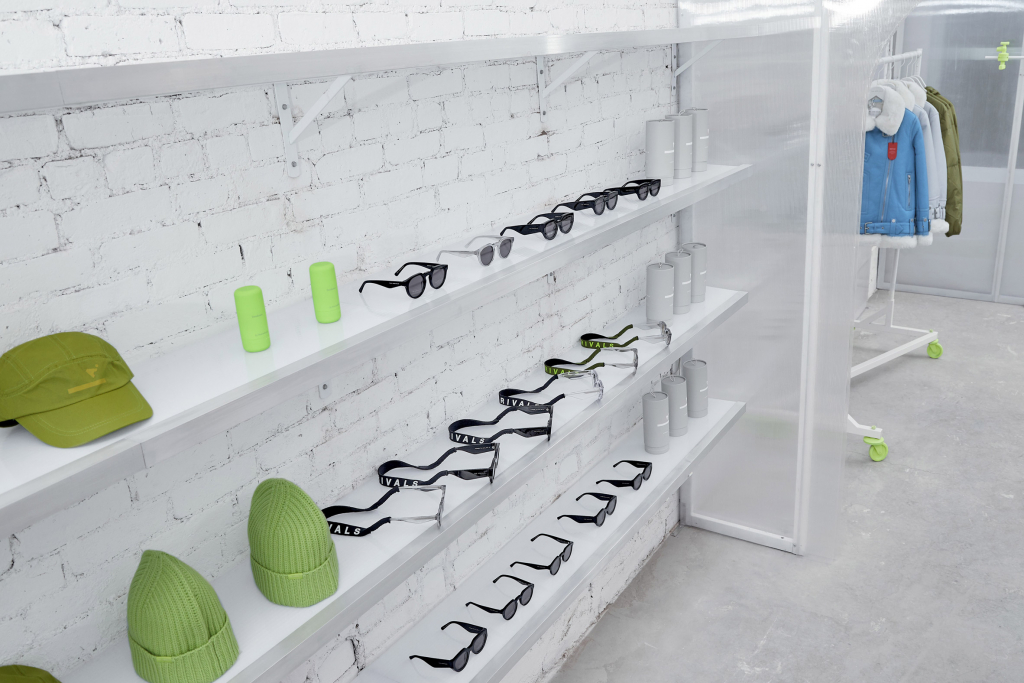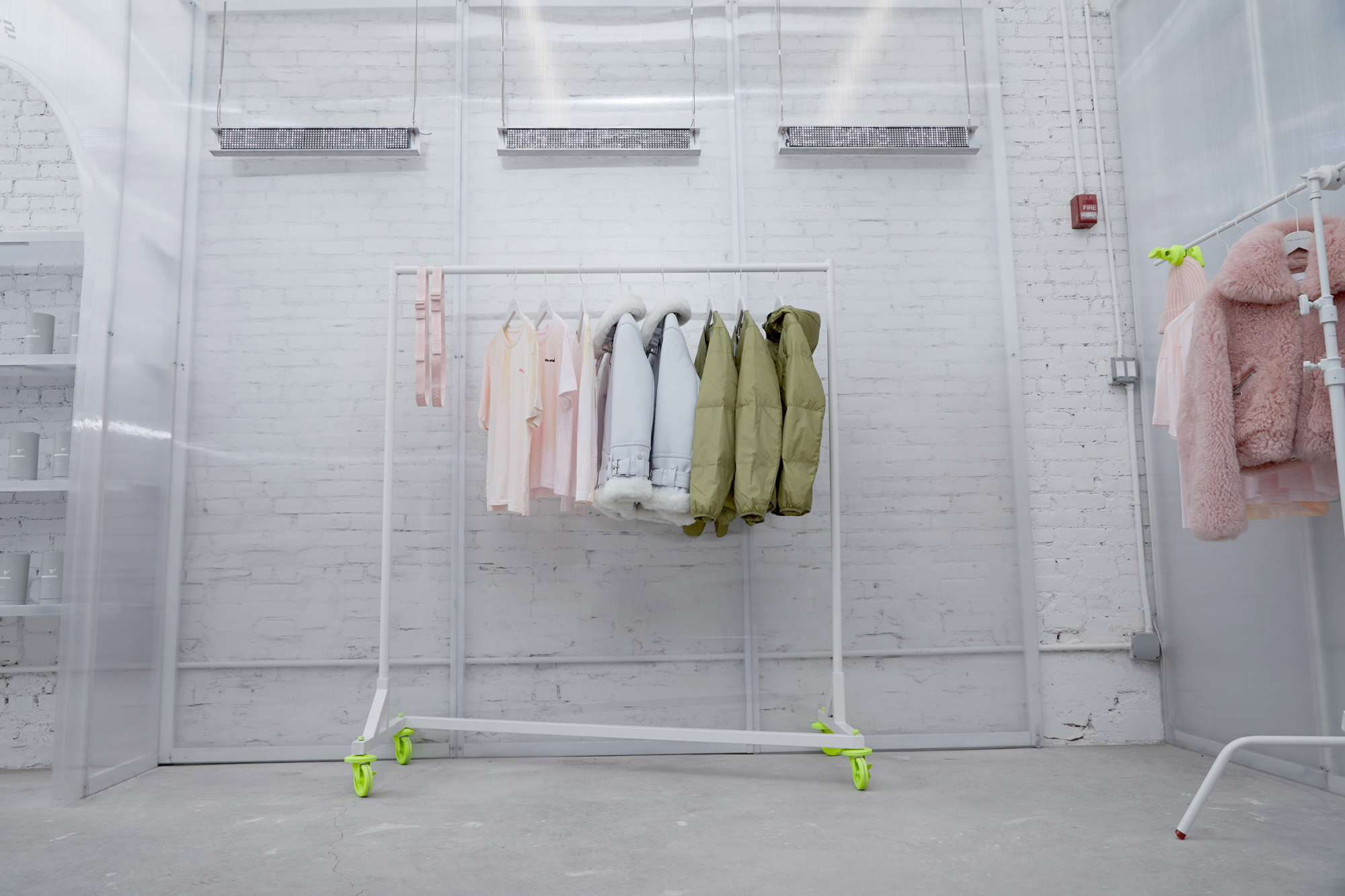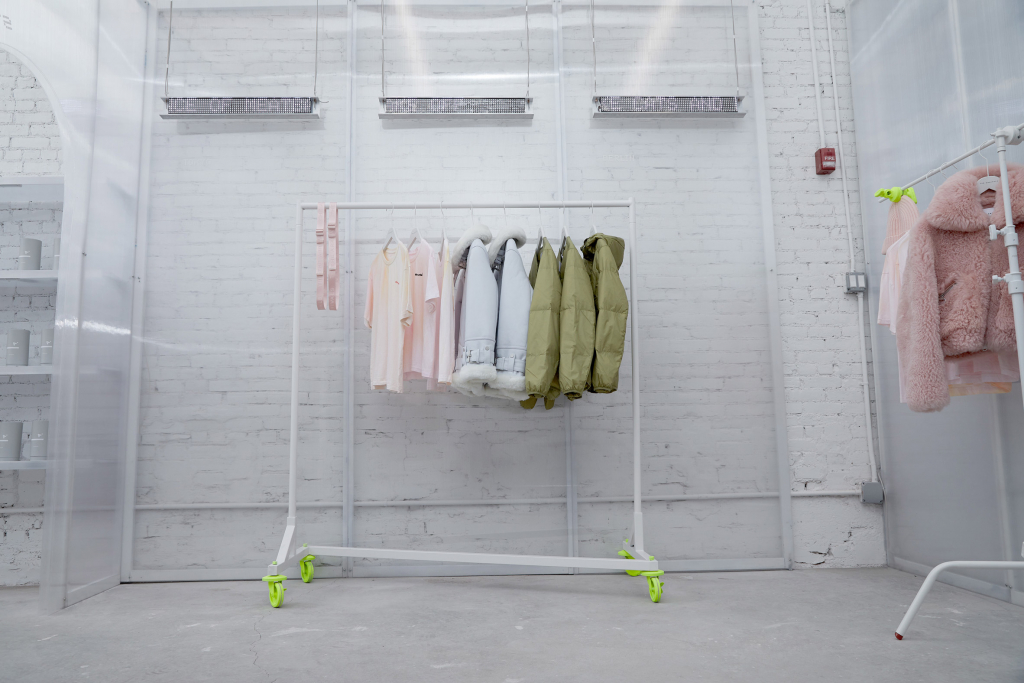 A futuristic and minimalist design 
 As usual, "The Arrivals" has created a store with a minimalist, streamlined design. Translucent polycarbonate panels have been used to partition the spaces in a nod to the greenhouses that normally use this material.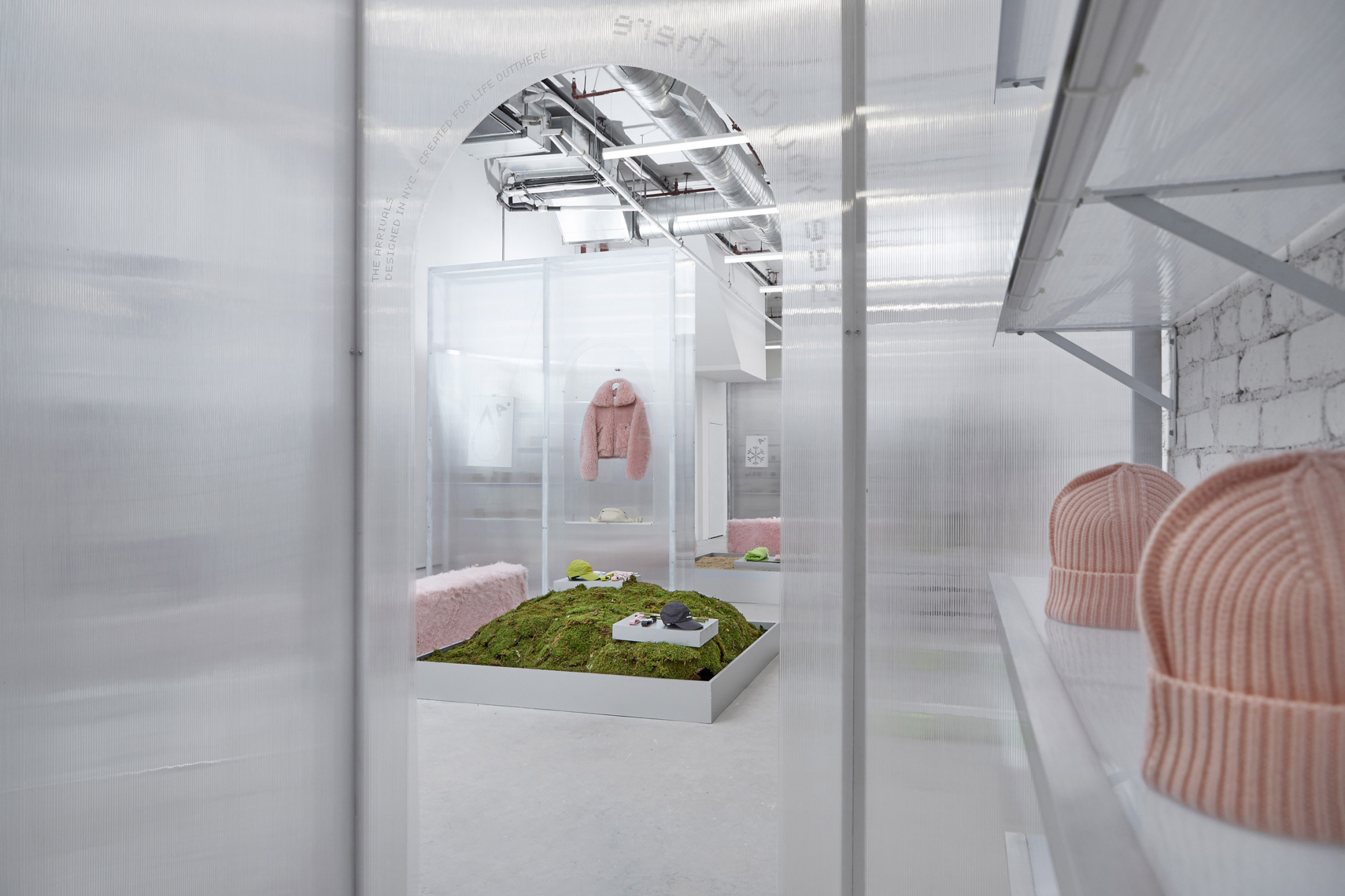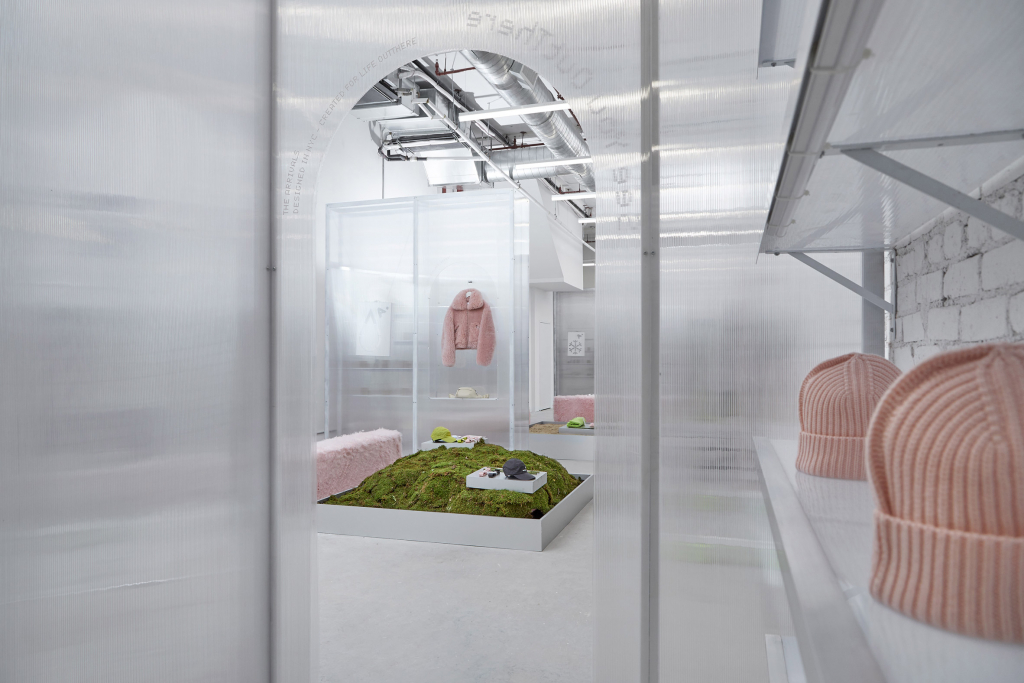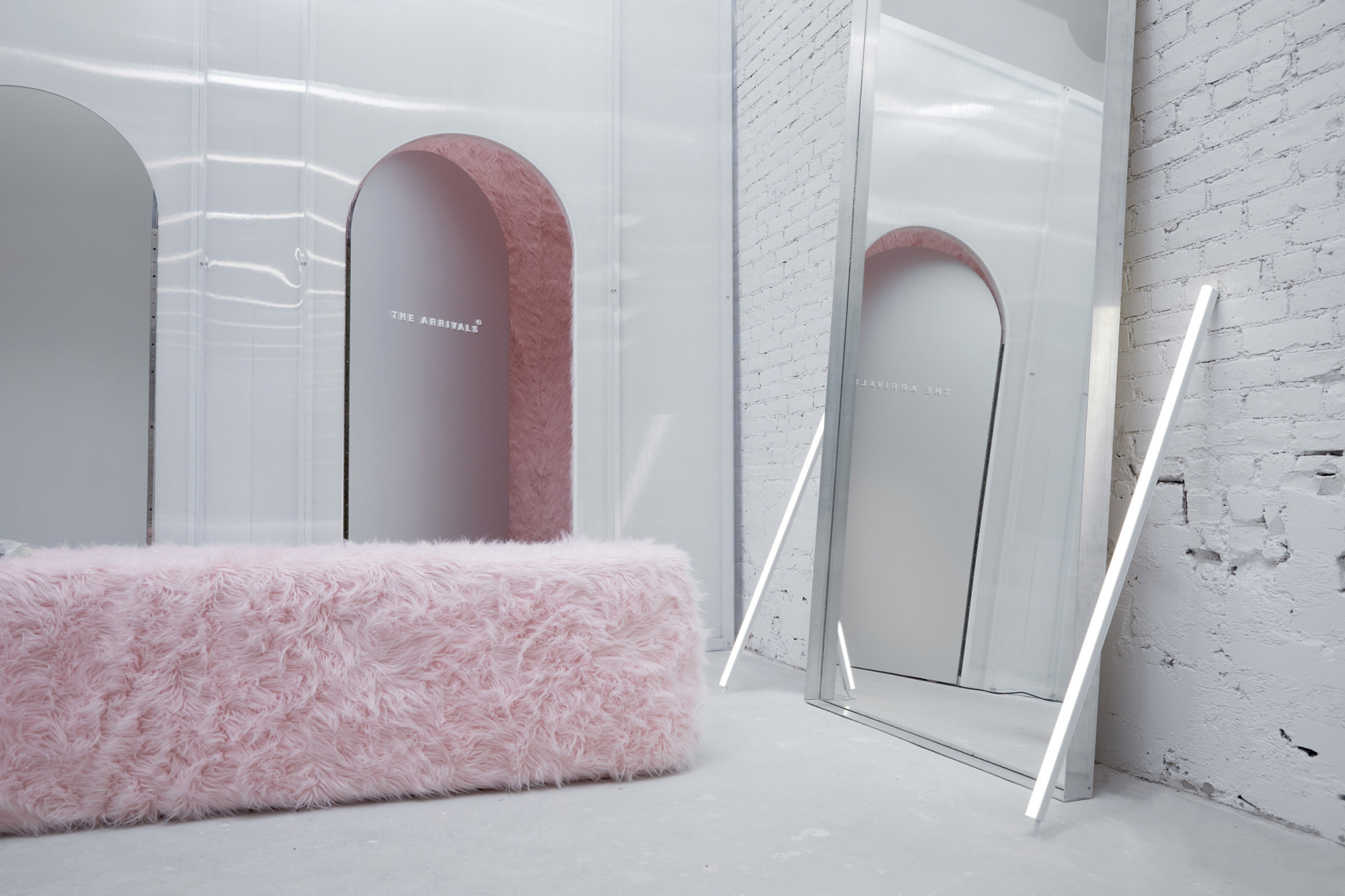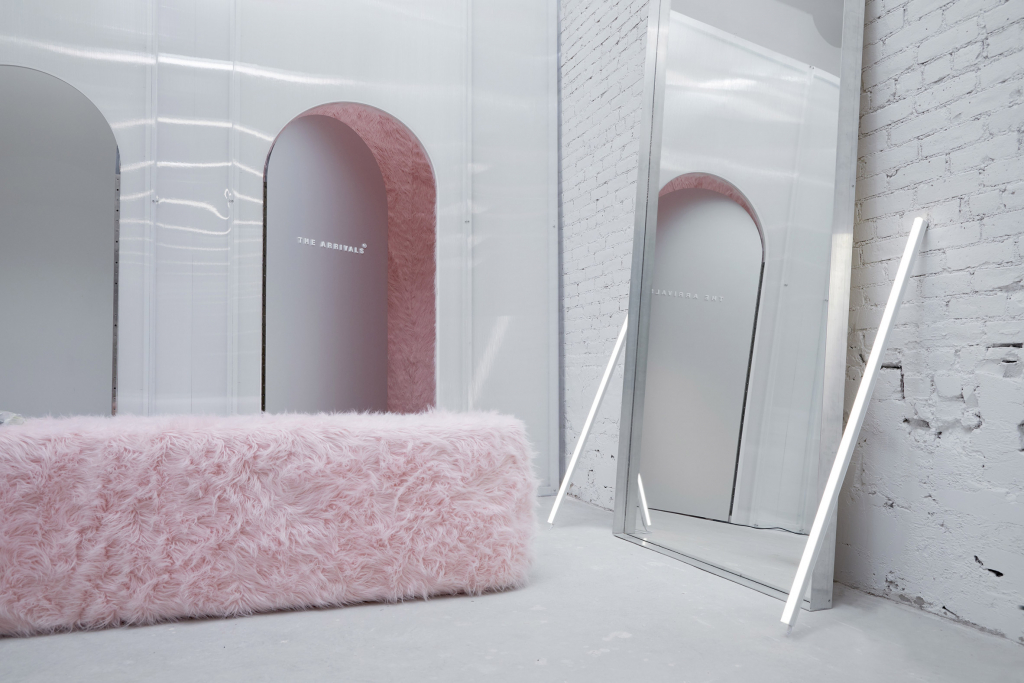 LED lights have been placed in the foyer, indicating the weather in three international metropolises: Tokyo, Berlin and New York. The large white brick walls are set off with touches of neon colour, creating a strange and futuristic atmosphere.