Behind a host of concept stores, boutiques and coffee shops in Korea, the creative architecture studio Unravel is in the habit of designing offbeat conceptual spaces with contrasting materials in minimalist lines.
Founded by Dongil Lee, who is joined by a creative team, Studio Unravel is able to meet its clients' requests while advocating singular ambiances with recycled materials and metals.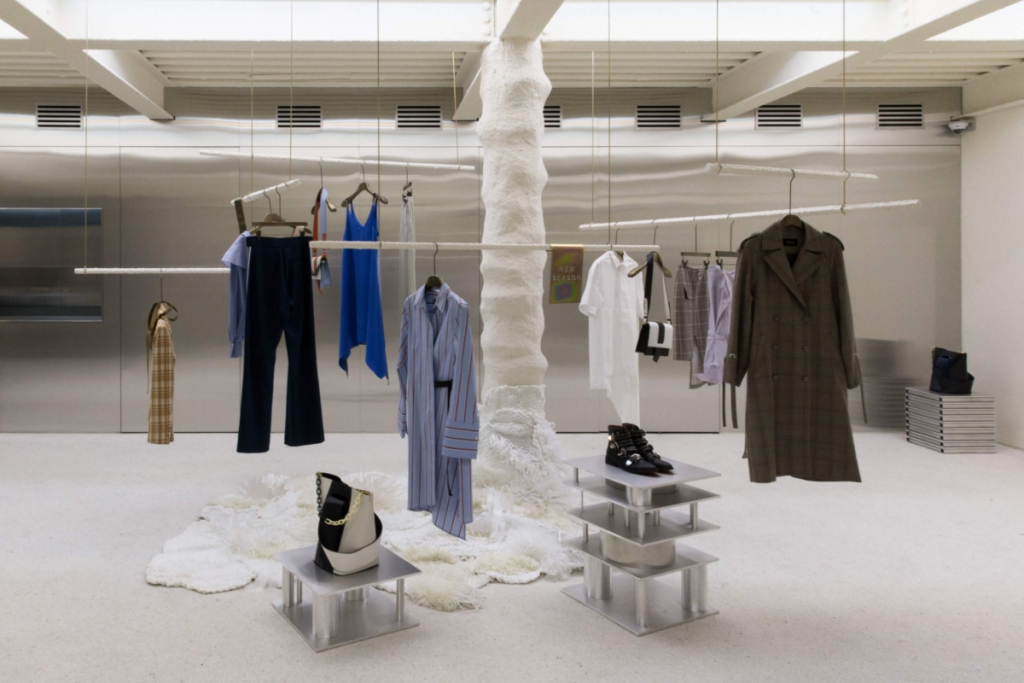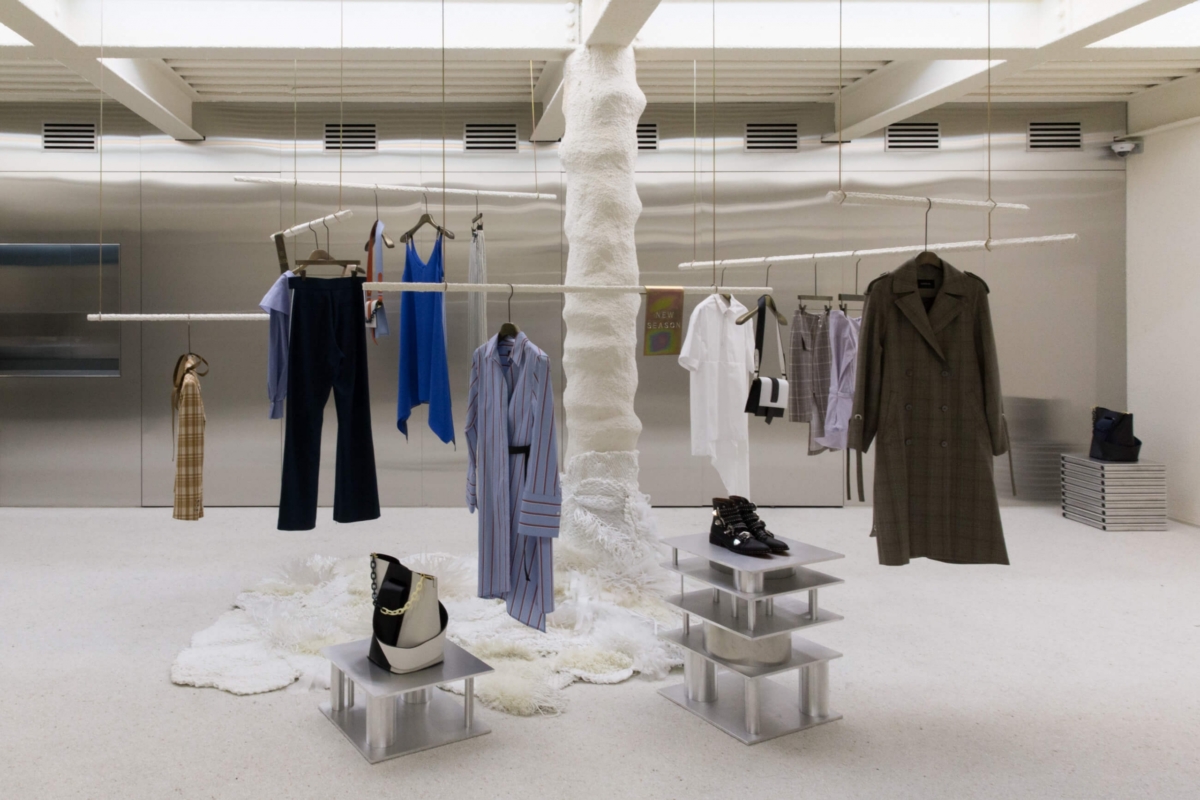 The Andersson Bell flagship store
The Andersson Bell flagship is one of the most recent stores designed by the studio. It boasts a minimalist setting combining twisted stainless steel and a white roughcast floor, which harmoniously integrates a sense of fantasy into the displays and changing rooms, with a surprising backroom plunged into darkness that plays with both light and dichroic materials.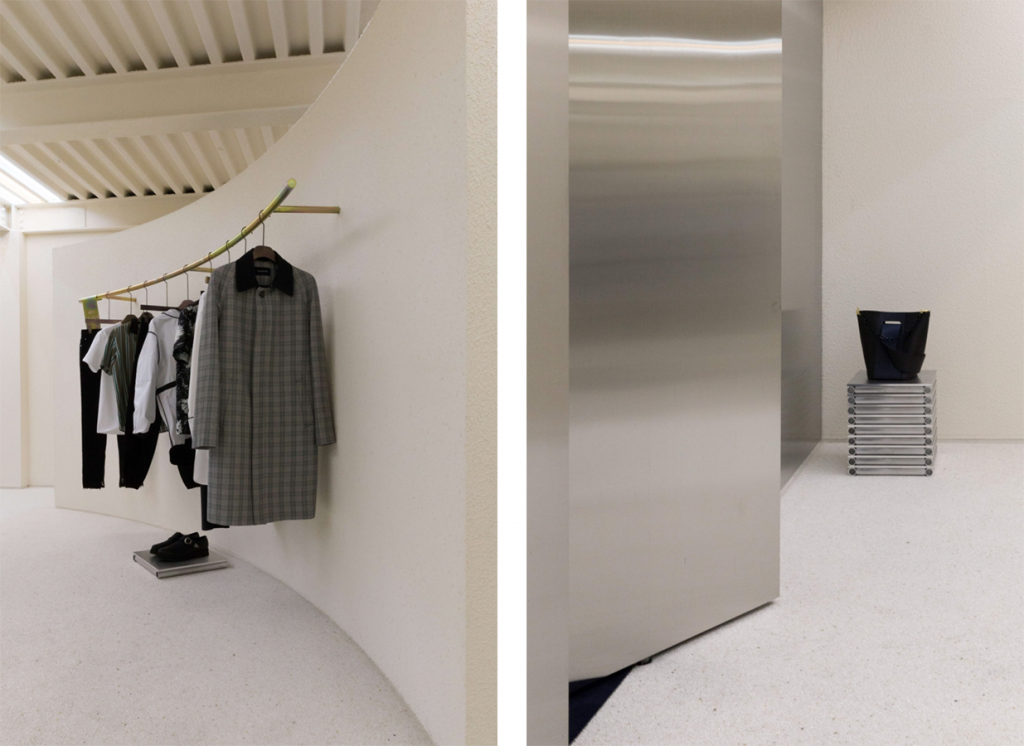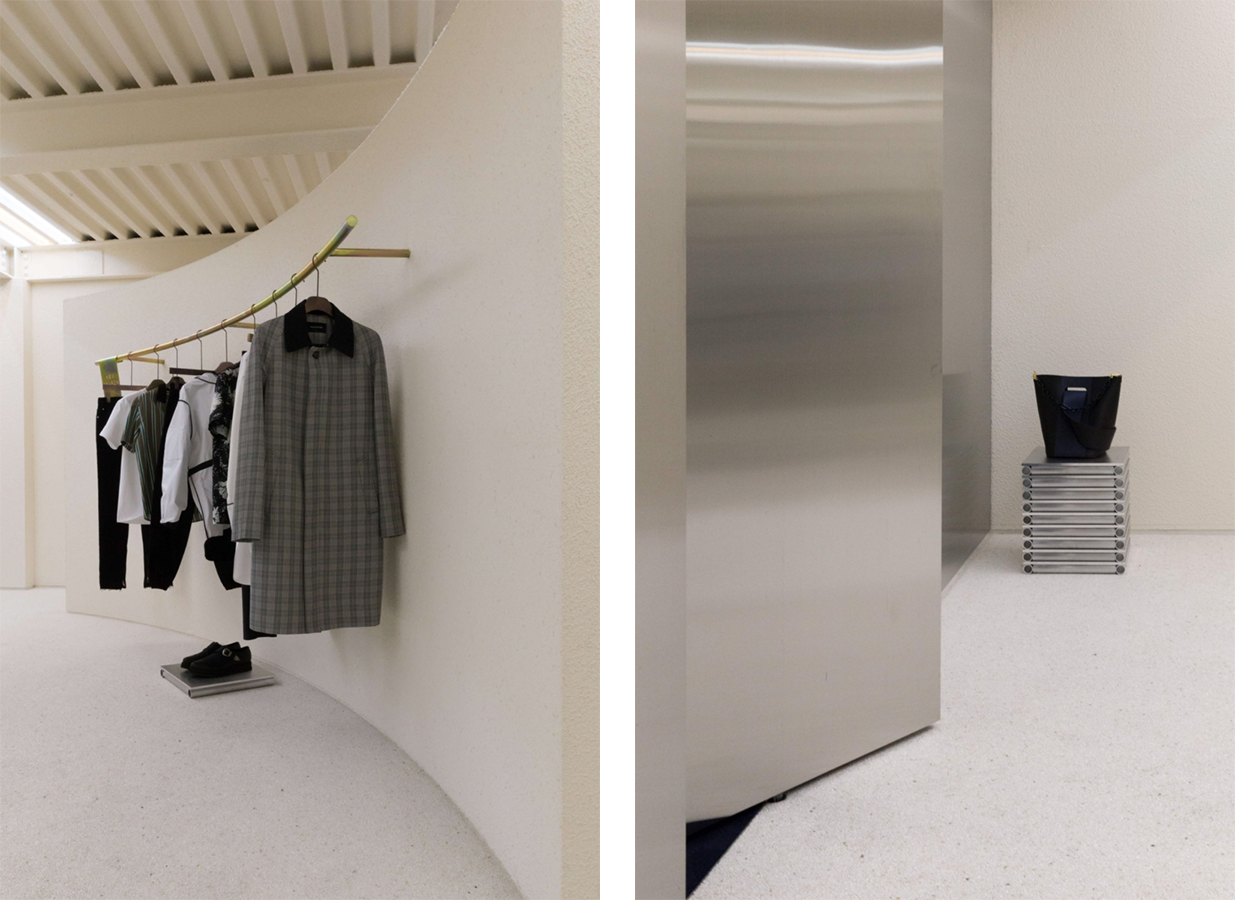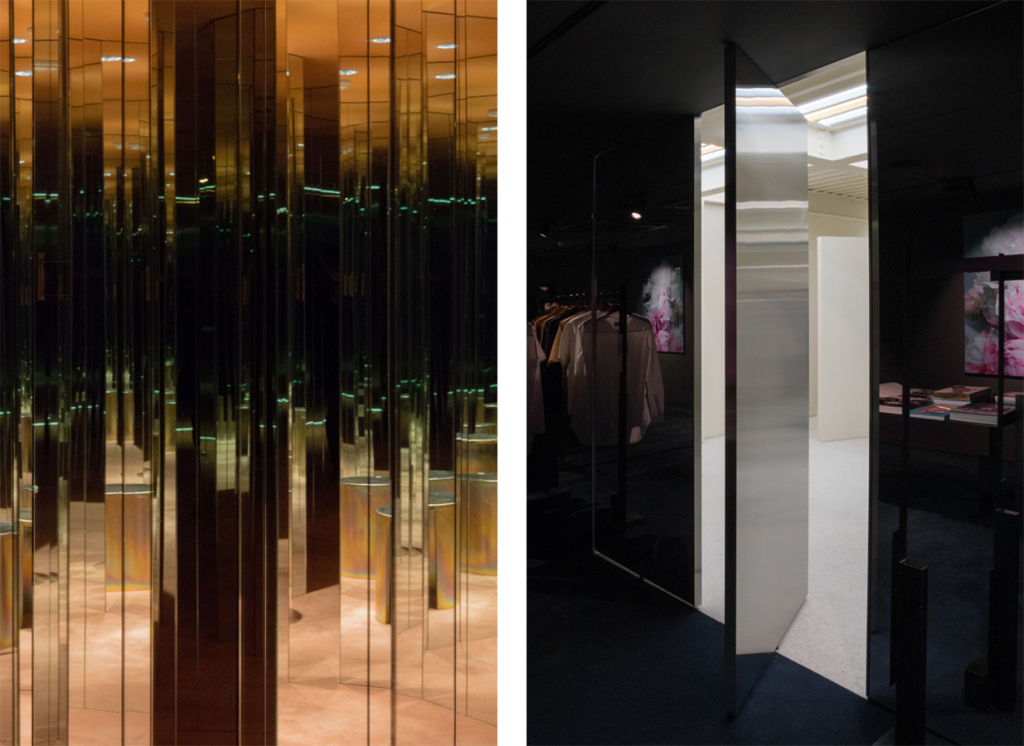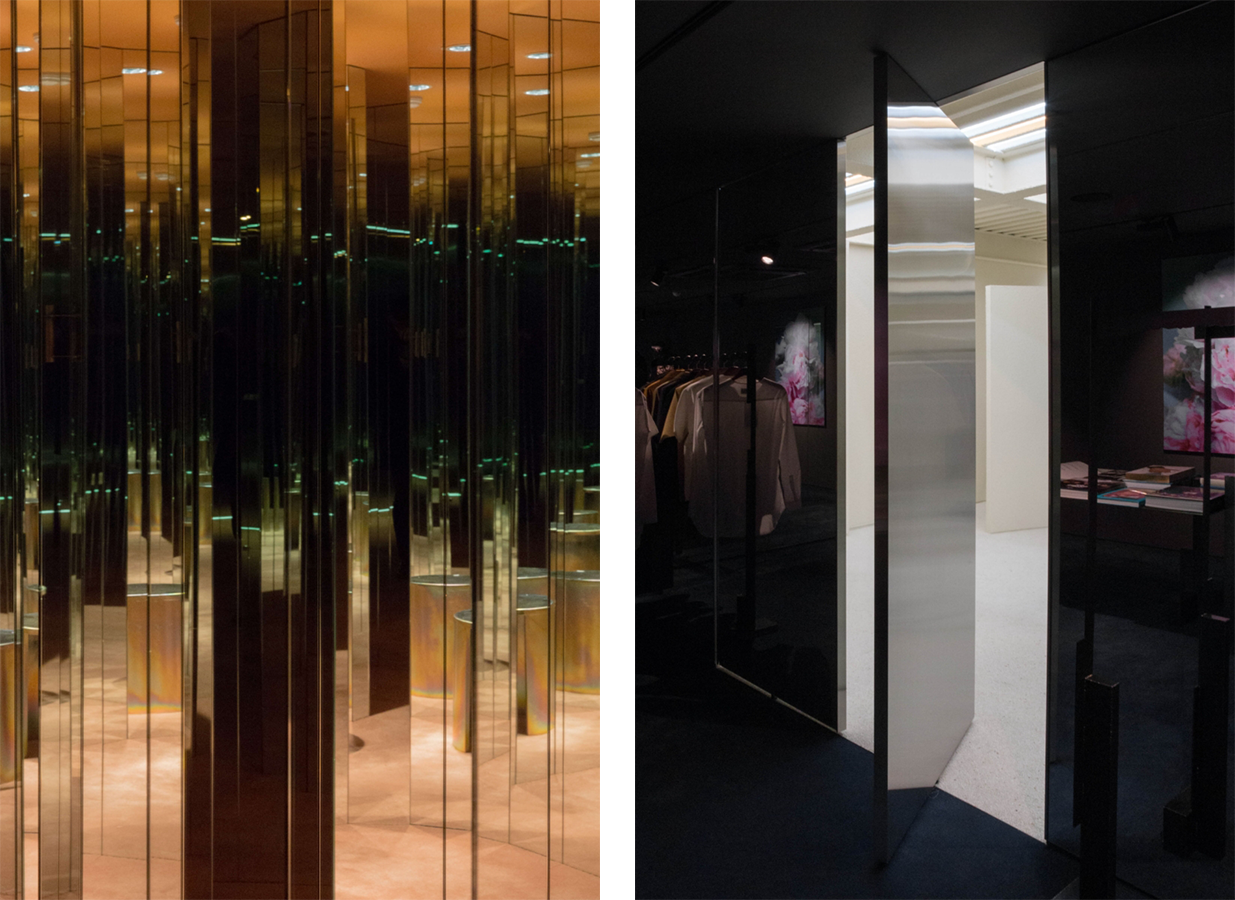 The IMMI store
For the Chinese brand IMMI, the designers decided on a store that is disconcerting to say the least. Making reference to the birth process, the customer feels both surrounded in a cocoon and literally transported into the enveloping volumes.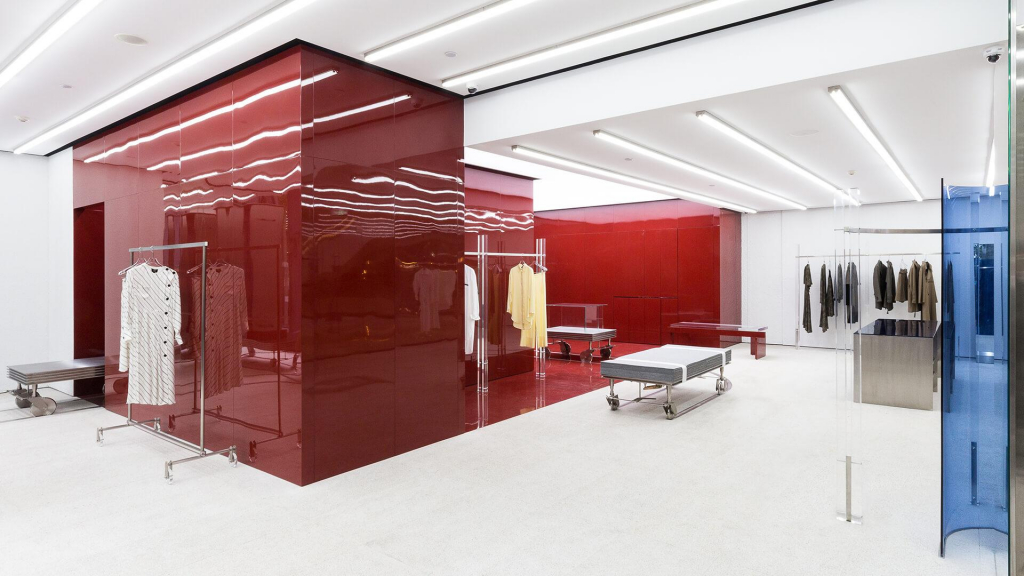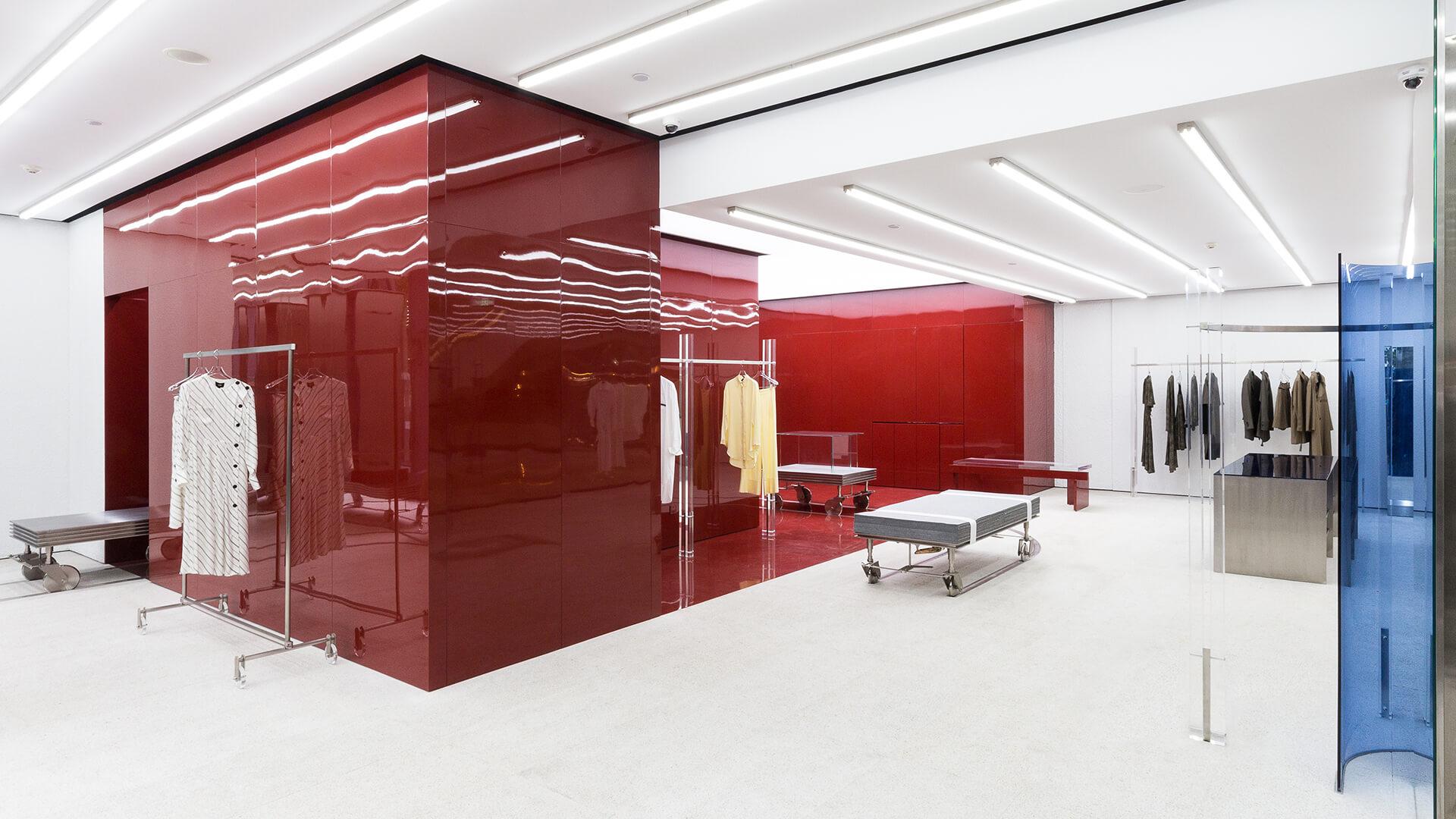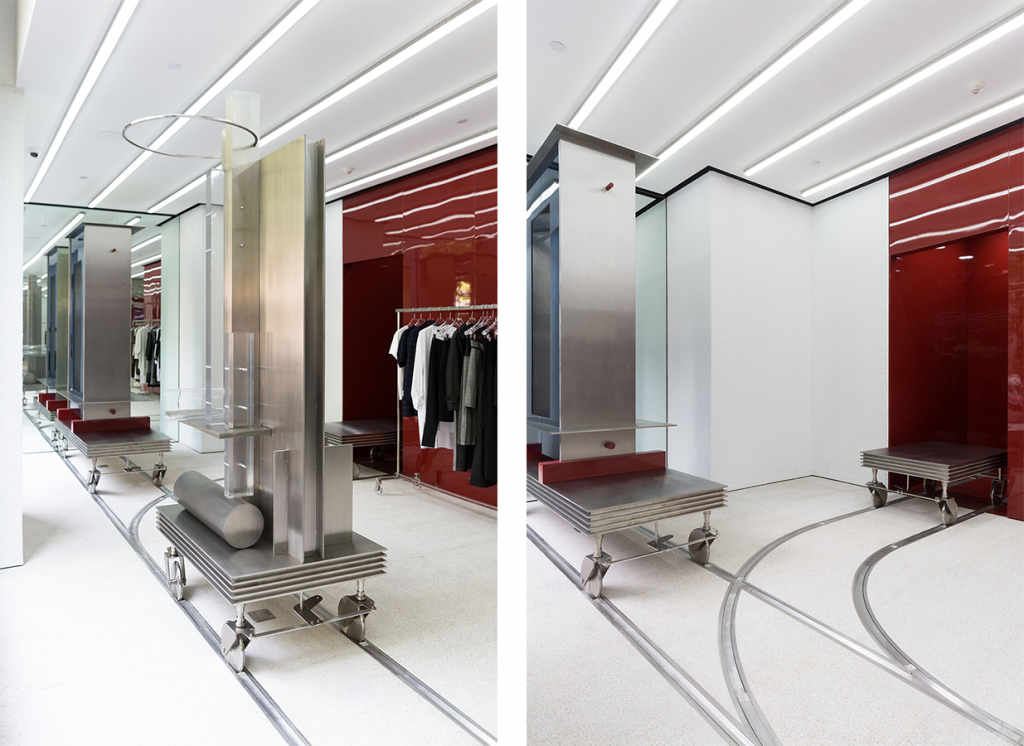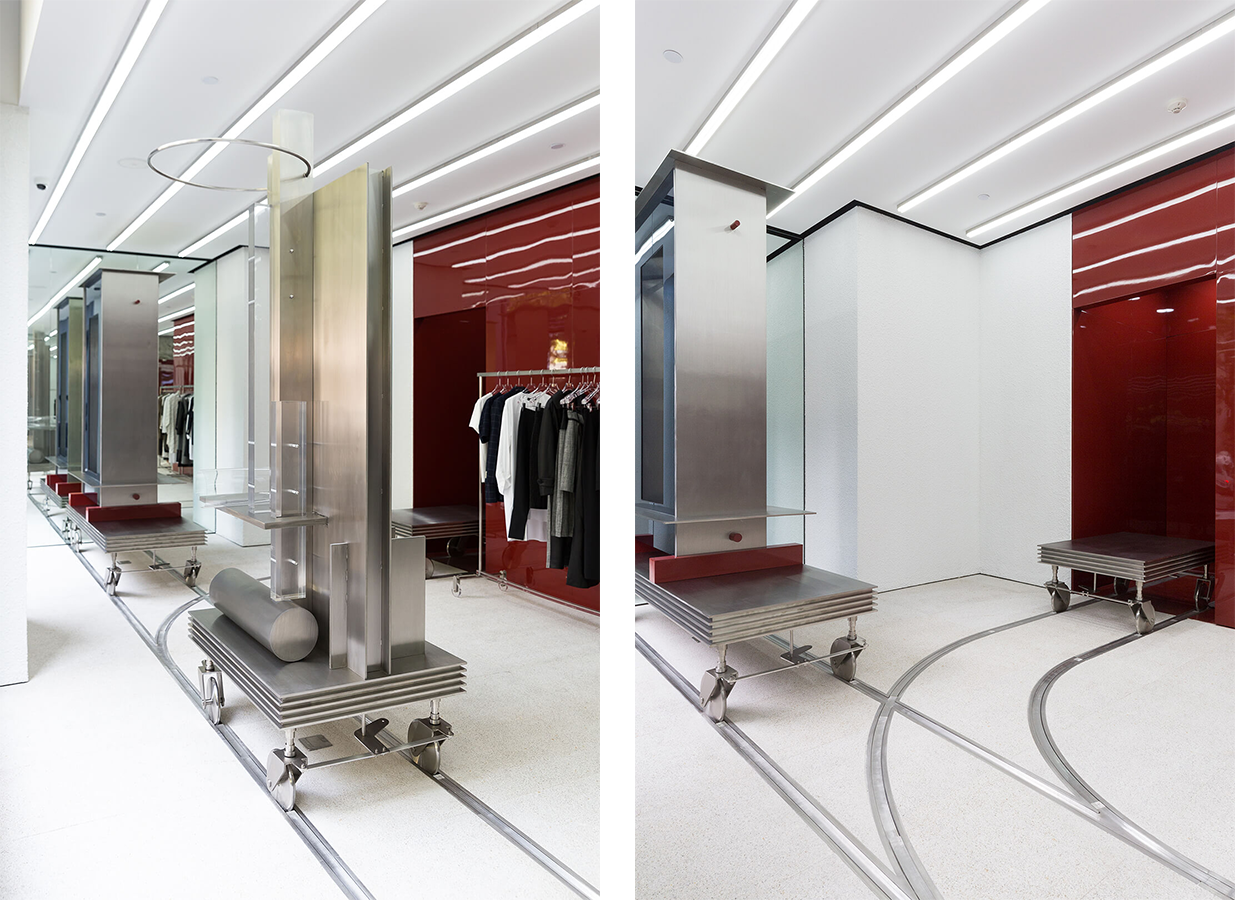 The walkways and sales areas are marked out by a stainless steel rail system that clearly demarcates the spaces.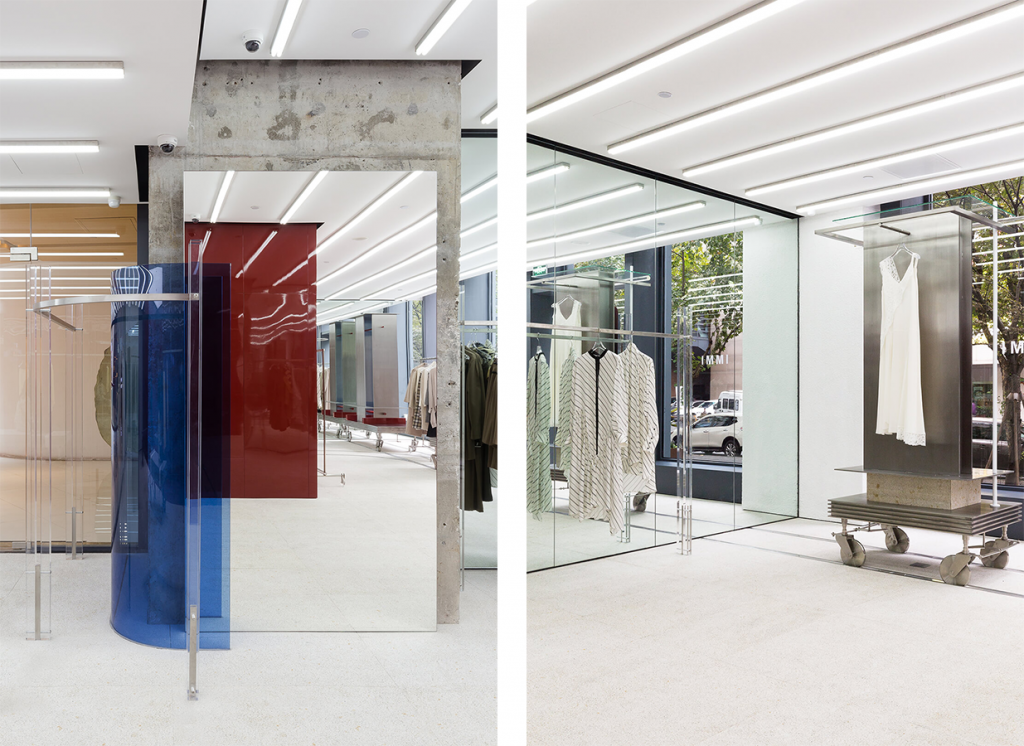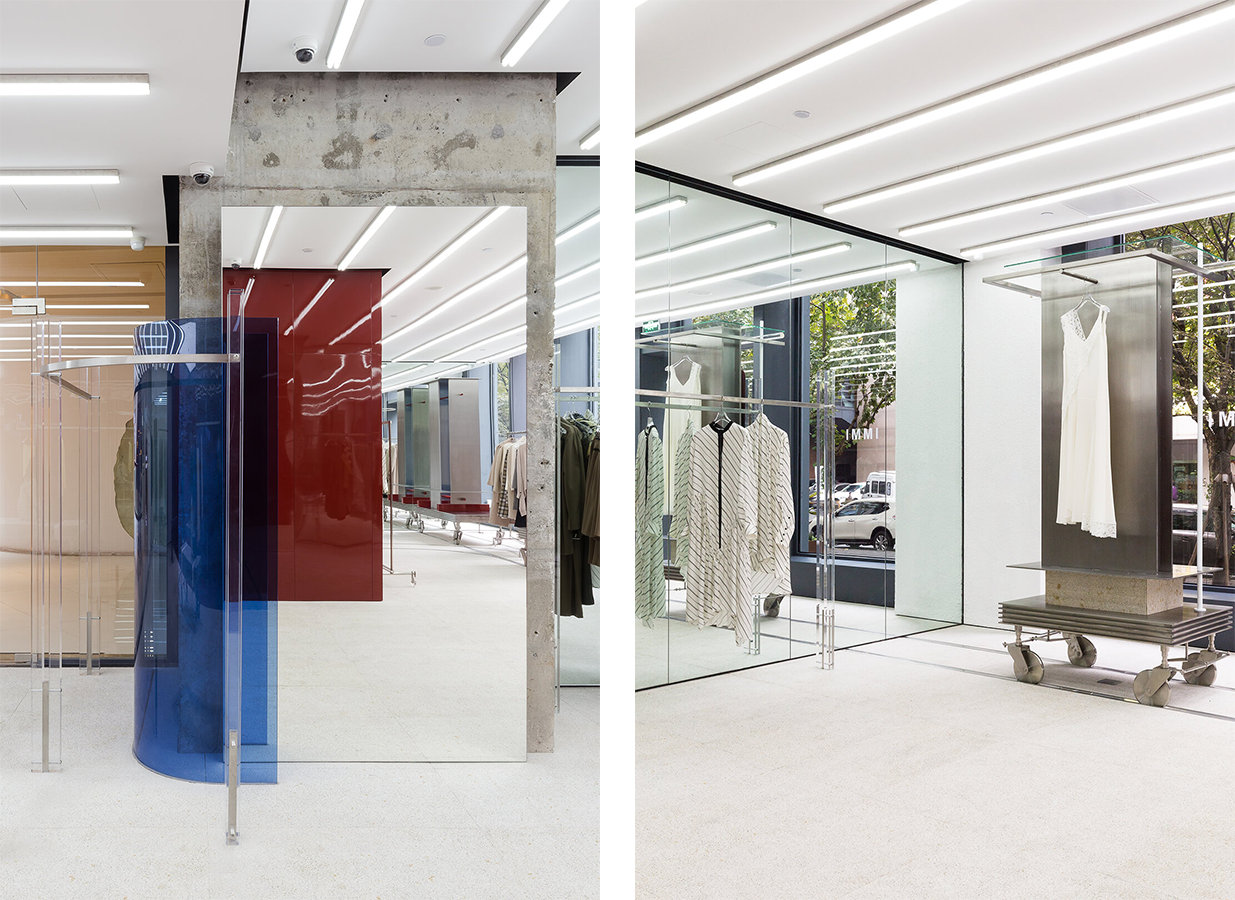 Le 17 Septembre showroom
In a completely different ambiance, the Korean brand Le 17 Septembre turned to the studio to create a more environmentally friendly space while remaining creative. After collecting unused wood and stones, the designers upcycled these salvaged materials into furniture.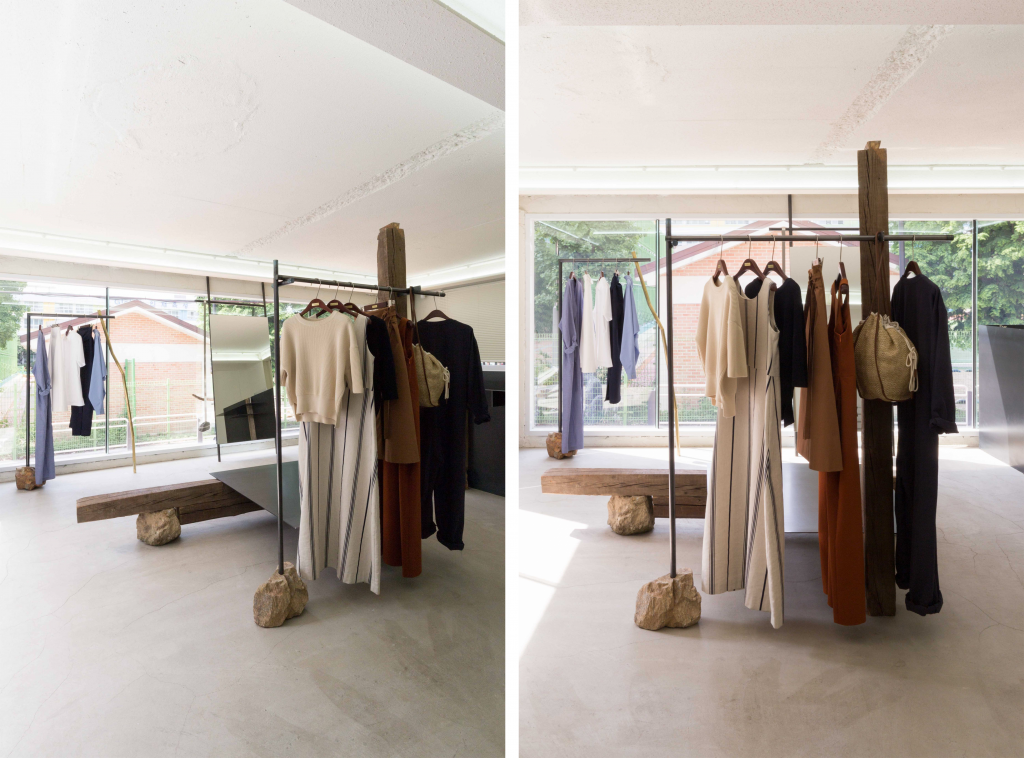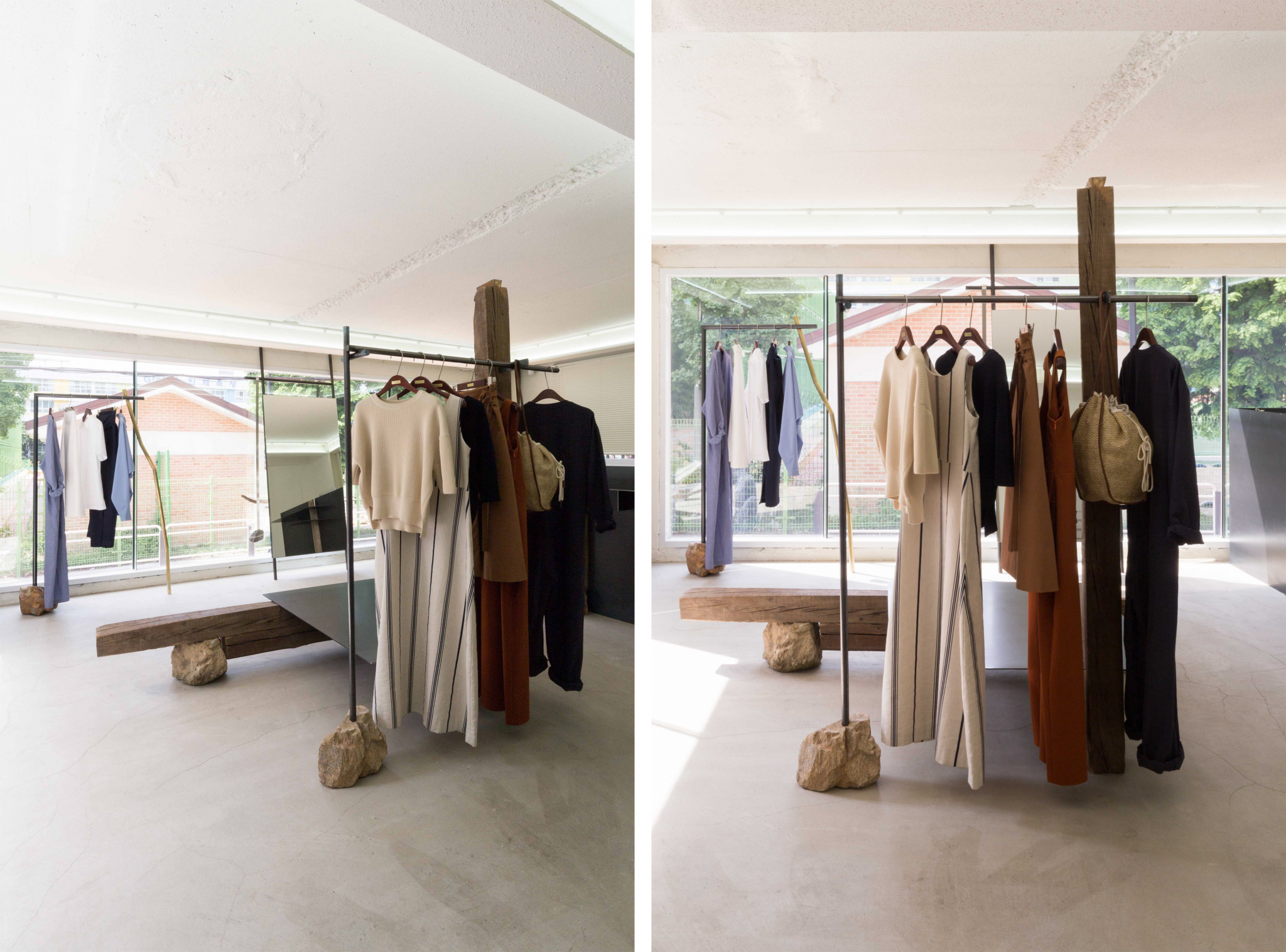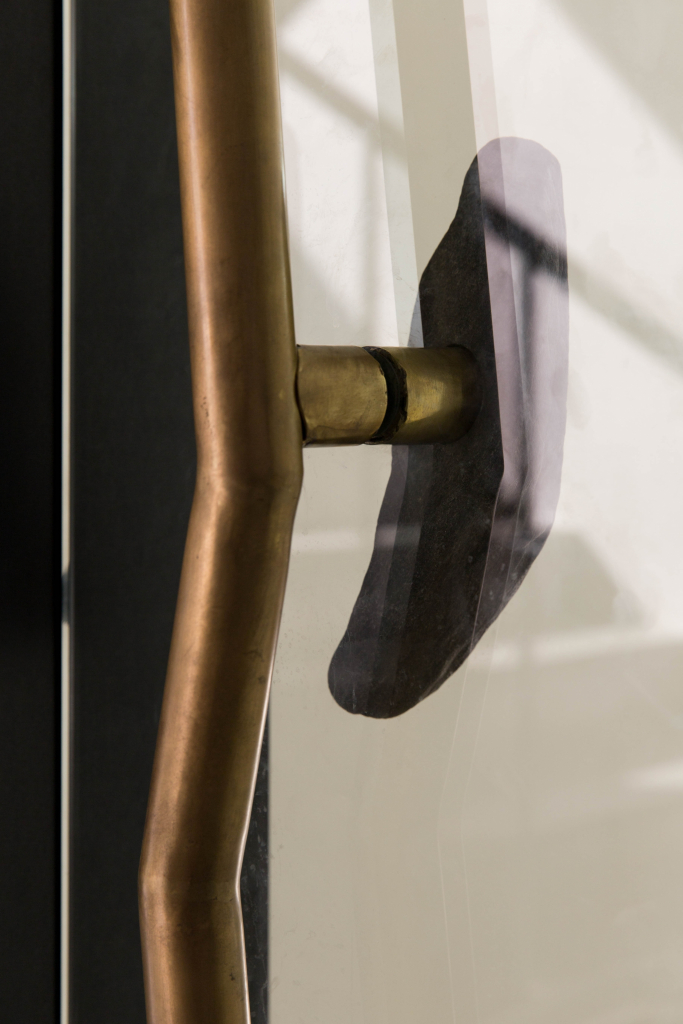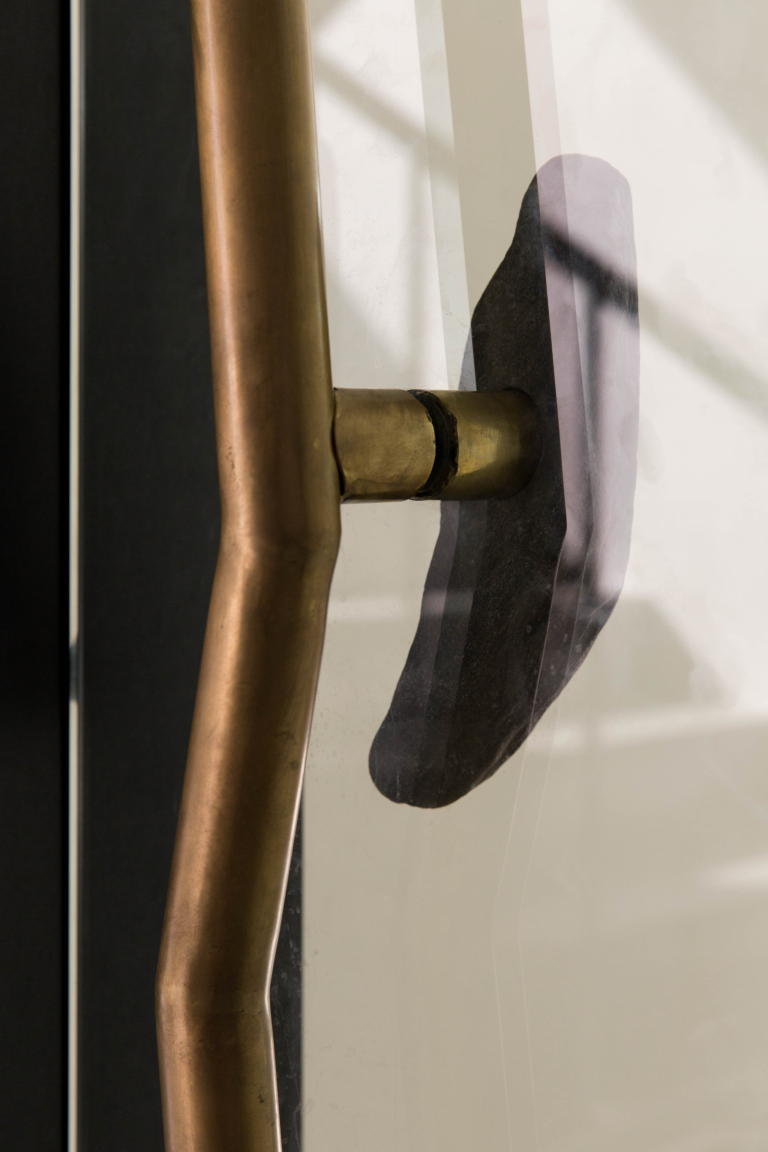 The result is both minimalist in terms of its shell and bang up-to-date when it comes to the displays and objects. Bordering on a cutting-edge design object, the project showcases the clothing while having a very strong and responsible identity.