After this complex period with coronavirus and the demonstrations beforehand, Hong Kong is finally getting back to normal everyday life. The best indicator of this return to normal is still, as always, the retail trade. We find an example here with the opening of the new Antonia store.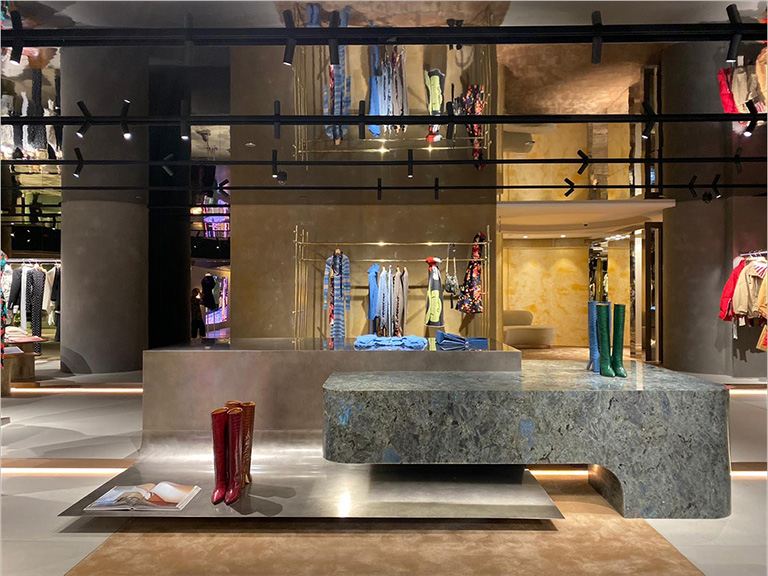 The first store on the Asian continent
Antonia's historic store is located in Milan, founded just over two decades ago by Antonia Giacinti and Maurizio Purificato. All connoisseurs in the know in the Lombardy capital and beyond are aware that this brand has become the benchmark when it comes to streetwear and fashion.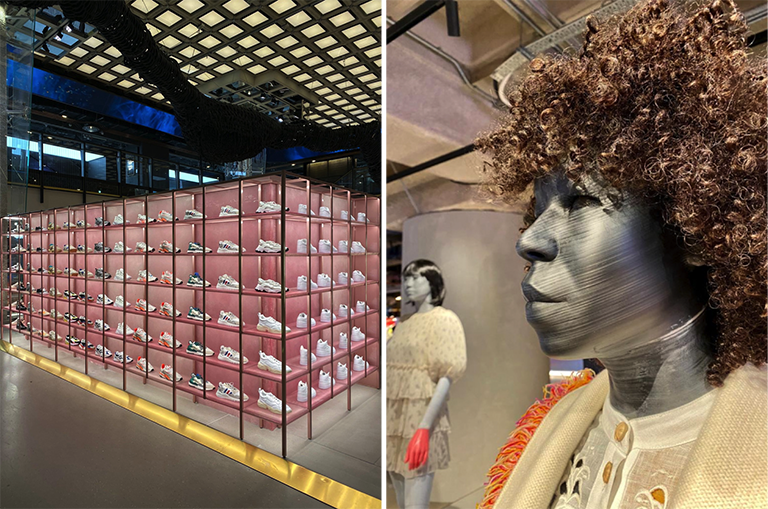 Joining forces with Modern Avenue Group, a fashion distributor whose headquarters are in Guangzhou, the retailer has expanded into the Far East since 2016, opening its first store on the continent in Macao. And four years later, Antonia is adding Hong Kong to its list of stores. A second multi-brand store in the region, located in K11 Musea, the city's new luxury shopping destination.
Situated in the Muse Edition annex of the shopping centre dedicated to exclusive fashion designers, the K11 | ANTONIA shop covers a surface area of 530 m² and has been designed and created by the Italian designer and architect Vincenzo de Cotiis.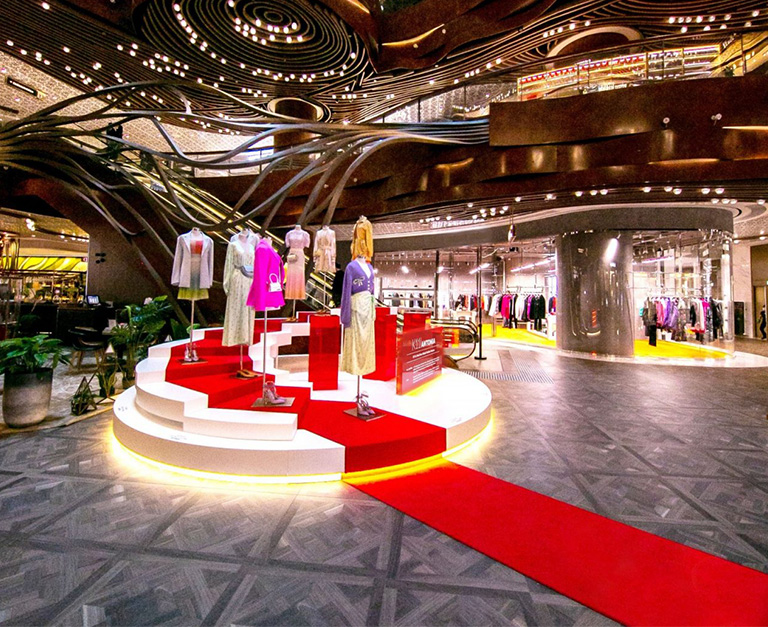 This multi-brand space has three distinct areas devoted to ready-to-wear and accessories for men and women. The mannequins have all been 3D-printed from real faces. Global luxury brands are exploring 3D printing, body scanning and A.I. technology to develop mannequins based on real people in order to create an emotional connection with the public. This technology allows companies to create a mannequin in 24 to 48 hours compared to the standard production time of four to six weeks for conventional mannequins.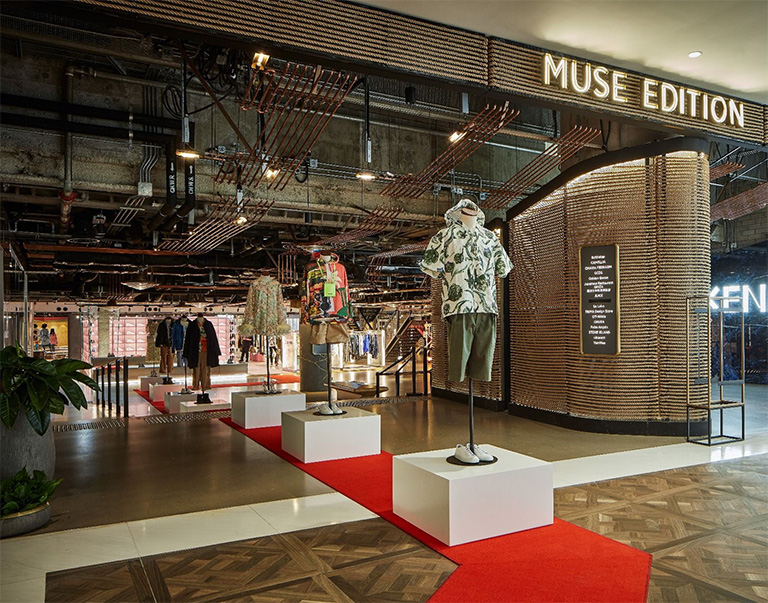 A daring design
In terms of design, there is a variety of design elements specific to the designer, such as mirrors, smoky glass, rustic stained glass, steel, brass and marble. All in a colourful setting, mixing a palette of gold, grey, beige and pink. 
When it comes to light fixtures, the boldest are undoubtedly a translucent pink trainer wall made from specially treated fibreglass and a custom-sculpted curved marble installation island.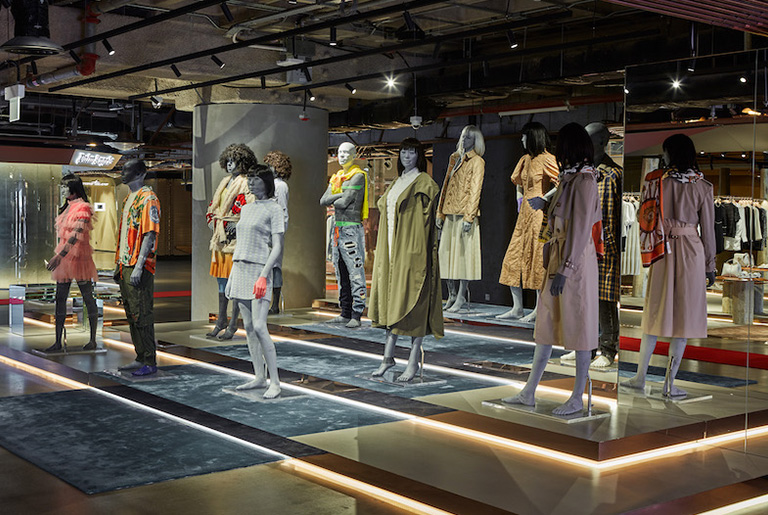 The new K11 | ANTONIA store offers a large selection of major brands, all overseen by the brand's founders, including names such as Loewe, Heron Preston, Sacai, Jacquemus, Rick Owens and Nike, along with many exclusive collaborations.