November 18th 2021 – By Promostyl
The Zuczug Corner Store insideThe Park Shopping Center
In Shanghai, inside of the shopping center called The Park, there is a Zuczugcorner store which is a women's and men's ready-to-wear brand. They also sell other items like books, accessories and different kids of decorations. In order to create a beautiful space for the brand, the AIM architects decided to create an interior that reflects the life and influences of the culture of the city. For this, they created a new form of a mini department store, the brand presents its products in a broad, unpretentious way. It evokes an air of a modern day Wunderkammer, where various objects and artifacts are stored, admired and celebrated for their eclecticism and rarity.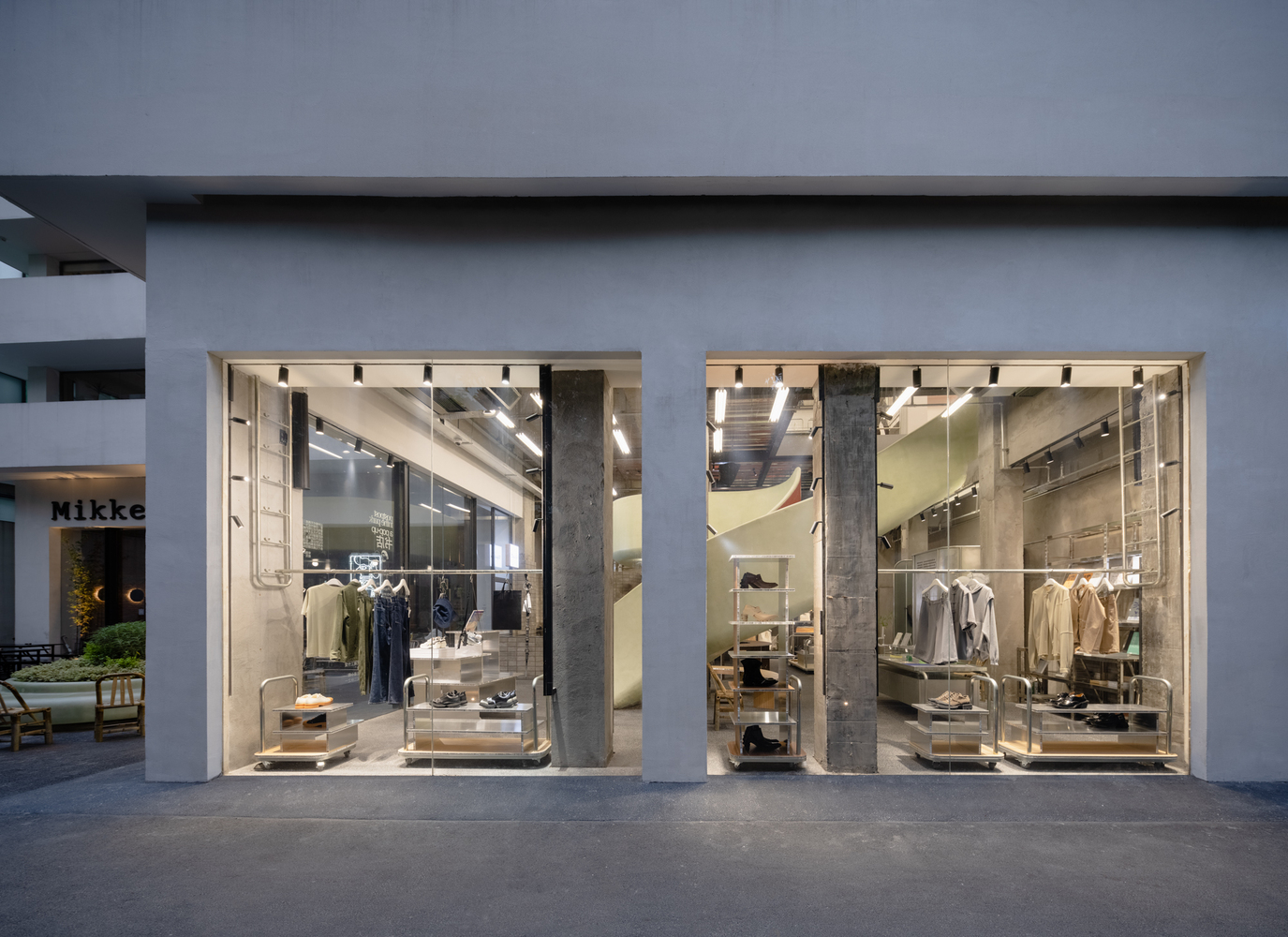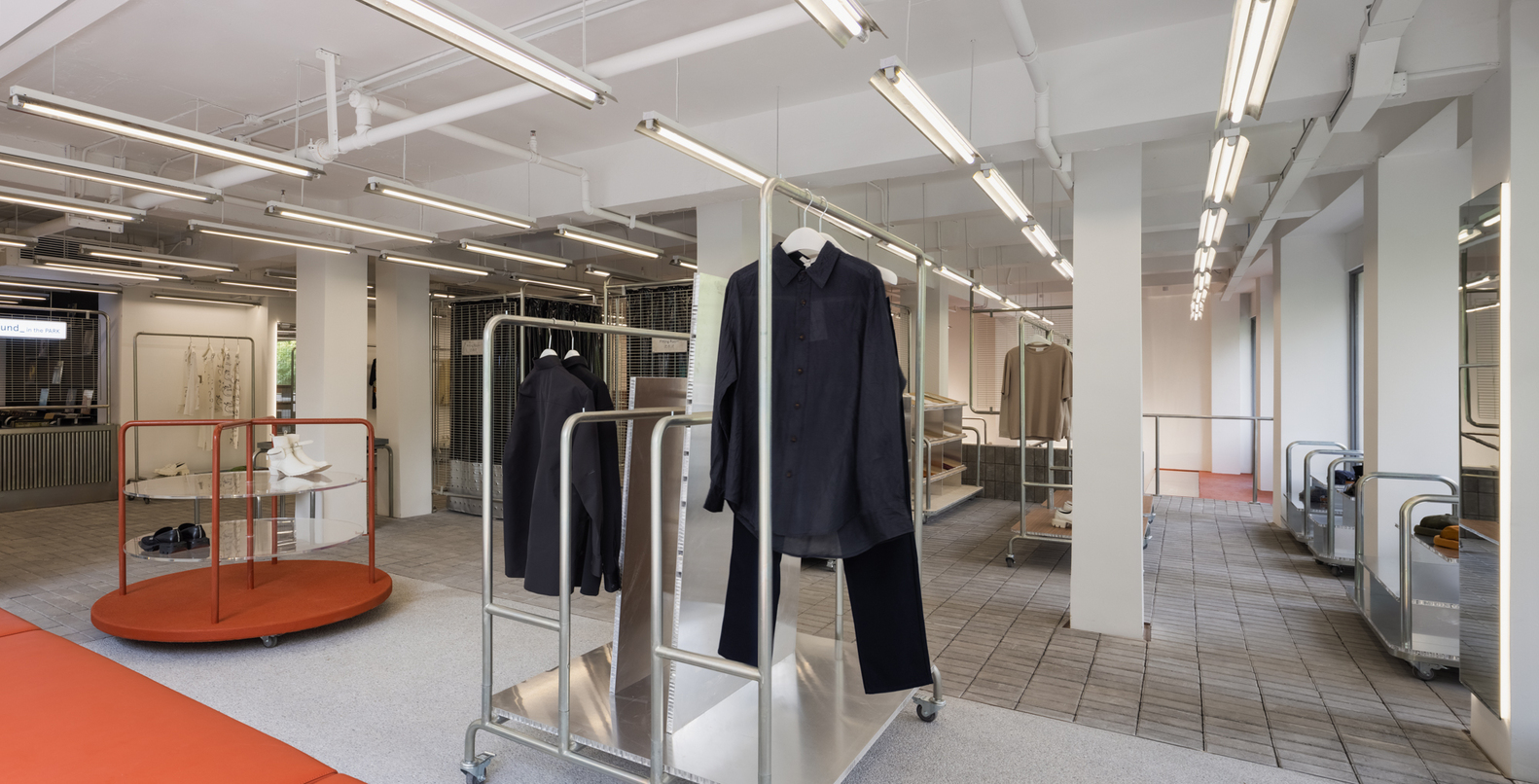 The Park shopping center consists of three floors with an orange colored staircase and a walkway that claims the space and spills out onto a suspended pond at mid-height. At the corner store, the space and furniture claim a charming look thanks to the fiberglass as well as the rubber coverings. The neutral colored asphalt flooring in white and beige and other materials that are often used outdoors, find a new use by being used inside.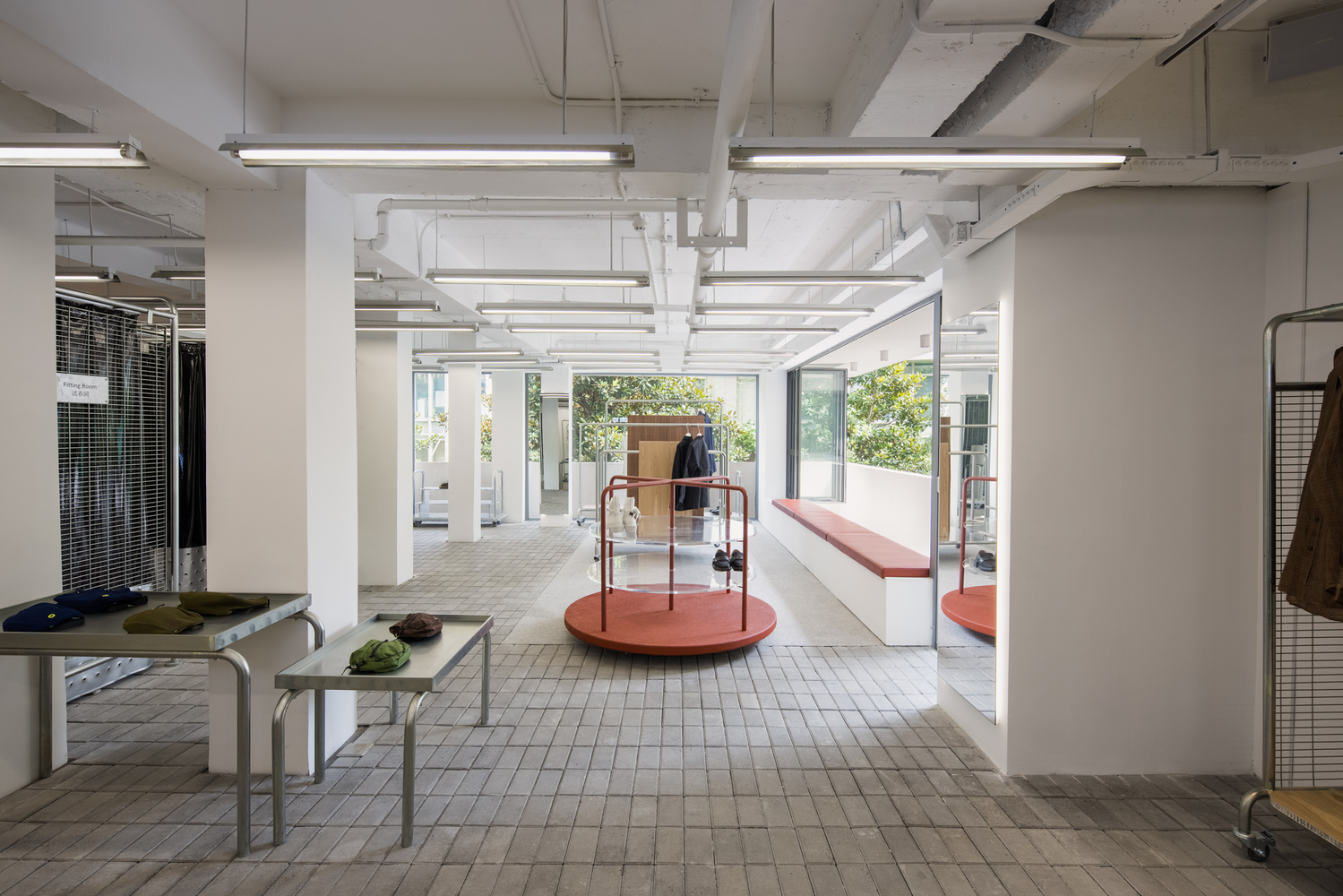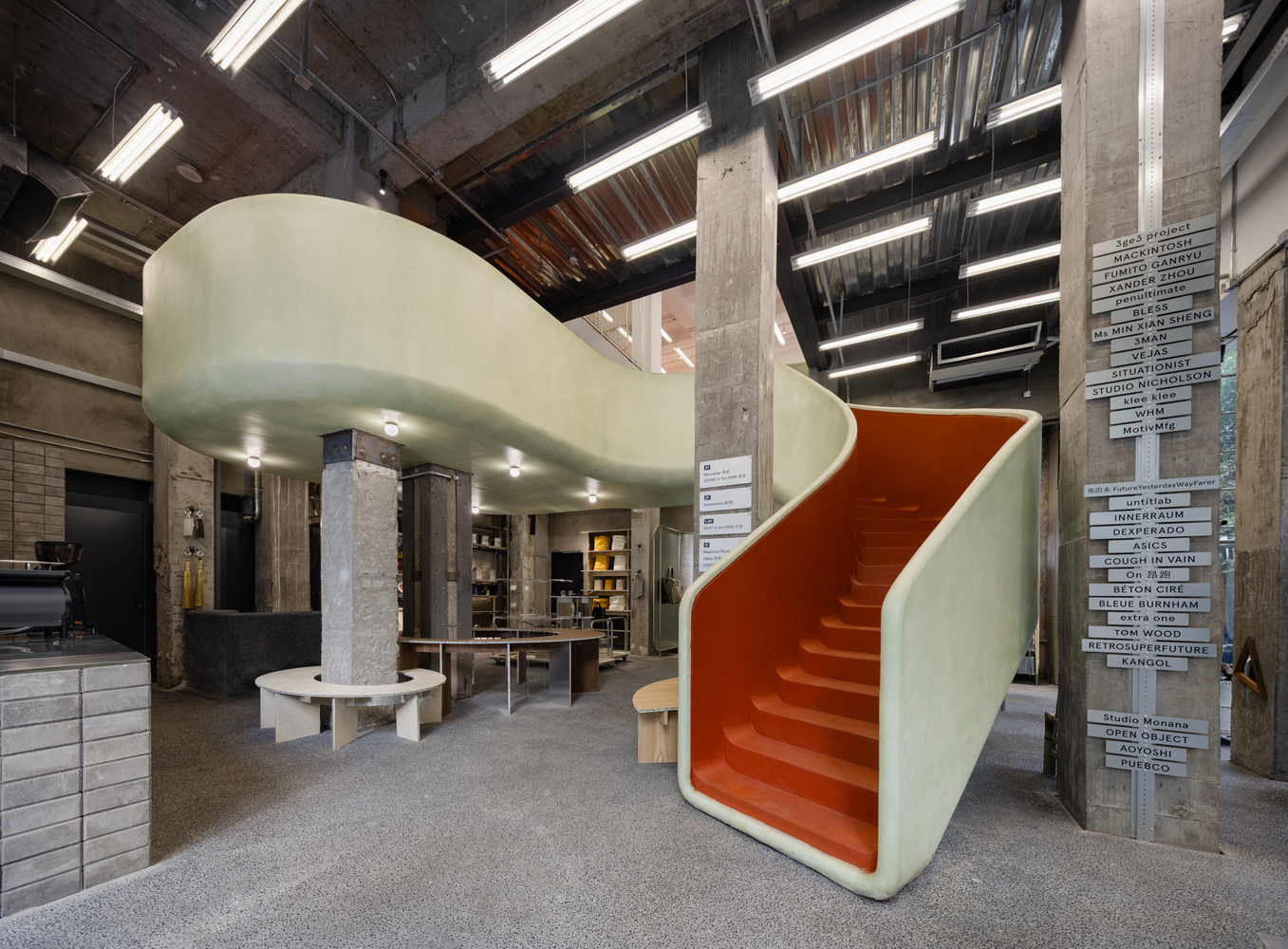 There are also circular park seats that are transformed into shelves around the tree-like columns. The design of the dressing room is derived from Dutch public street furniture. The fitting rooms and bamboo chairs located outside of the store all resemble the timelessness of Shanghai's street life. This gives off a nature effect within the store.