Given the lockdown, the coronavirus crisis has led us to rethink and question the way we dress, foreshadowing the arrival of new style paradigms that are a far remove from the concept of trends, blending a casual style and eco-friendliness.
Fashion in a permanent state of emergency?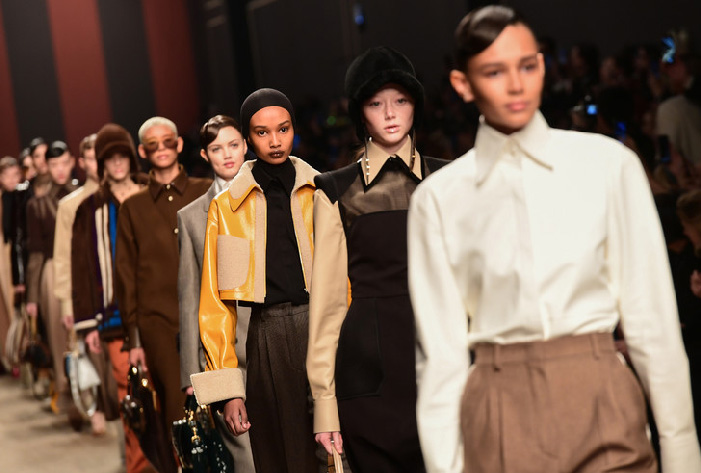 Ready-to-wear in the face of the coronavirus is much more than brands and independent designers producing masks at more or less scandalous prices. While a piece of cloth set off with elastics has indeed become the unexpected new playground for artistic directors who are creative and pragmatic in equal measure, it has also turned into a symbol of an industry whose productive functioning must be flexible and adaptable, with the ability to effectively meet health and social needs. From the hand sanitiser urgently produced by LVMH to Collina Strada's charitable masks, fashion has demonstrated that it could also contribute to the collective effort.
Towards an eco-friendly wardrobe
Buy less, shop better is fashion's new motto in this time of deep crisis. A cry from the heart driven by younger generations of customers and designers against a background of militant movements in favour of an industry that is kinder to the planet and those who shape it. The widespread growth of brands with sustainable production, an explosion in upcycling, the increasing popularity of clothing hire, along with the promotion of second-hand fashion and stigmatisation of fast fashion: the sector is accelerating its overhaul with an ecological dimension that is hipper than ever, swapping sacrosanct trends that had to be followed blindly for a sense of curation elevated to a new sign of sartorial distinction.
Casualwear for all?
A post-streetwear trend popular with millennials, casualwear has evolved into the uniform of a privileged lockdown society reduced to working from home and online social exchanges. On the strength of their impeccably tailored minimalist lines and an ostensibly non-gender design, these new-style tracksuits and other cosy pieces inspired by the nineties do not fail to paradoxically play the luxury and exclusivity card. And for good reason: their designers apply to this supposedly democratic dress code the same recipes that have ensured the longevity of the luxury sector thus far: rarity, exclusivity and overpriced hype, all with a dash of Instagram, a key driver of desirability.