While men's fashion week exceptionally took place behind closed digital doors, a handful of Asian designers successfully stood out from the rest with attractive style suggestions.
A certain blend of genres
Juun.J immediately set the tone with a presentation video in multiple shades of grey, entitled "Seoul Seoul", showing combat uniforms worn by hip pop stars roaming Seoul's urban jungle. A subtle blend of formal wear, samurai armour and references from the dandy wardrobe that resonate with the assembly method used by the second Asian guest designer, Mihara Yasuhiro. The latter presented a collection made up of superb deconstructed knits, grandfather shirts and hand-painted safari jackets, along with raincoats in bright colours and logo-adorned bowling polo shirts.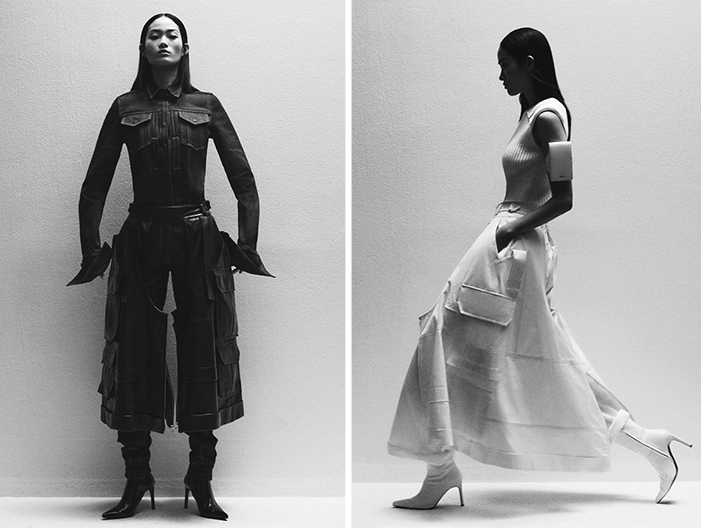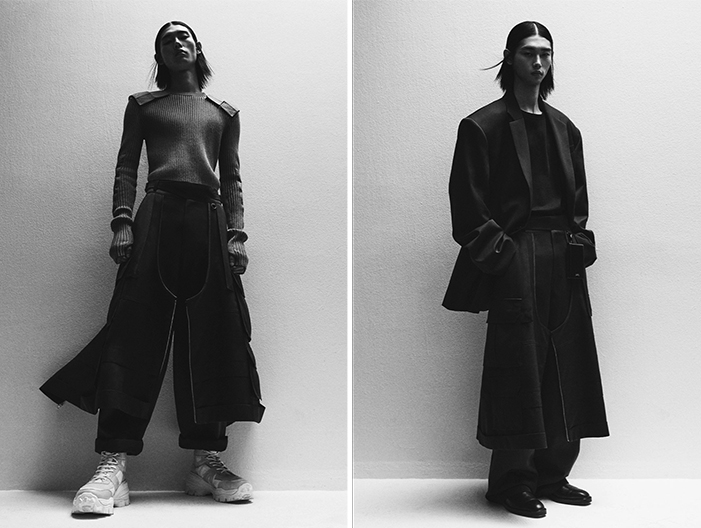 Patriotism and poetry
Founded by the legendary Chinese gymnast Li-Ning, the eponymous brand delivered a patriotic video clip showcasing high-level sporting performances along with references to its previous collections, streetstyle looks and proudly waved Chinese flags. A demonstration of sartorial strength tempered by the fourth and final video from this Fashion Week, with much more poetic notes, from the Japanese brand Sulvam, headed by designer Teppei Fujita. The unisex collection presents looks featuring large see-through coats, frayed jackets with slanted pockets, army blouson jackets in camouflage silk and other pieces in contrasting silk chiffon. A whole art.