The new Yin jewellery shop located in a vast shopping centre at the heart of Beijing in China is just 10.6 metres long and 3.5 metres wide. Created by the Okamoto Design studio, this immaculate space with a minimalist decor perfectly illustrates the "Breathe" concept – ON AIR Theme in the SS21 Digital Design Study and shows that small spaces can also be a place of artistic expression.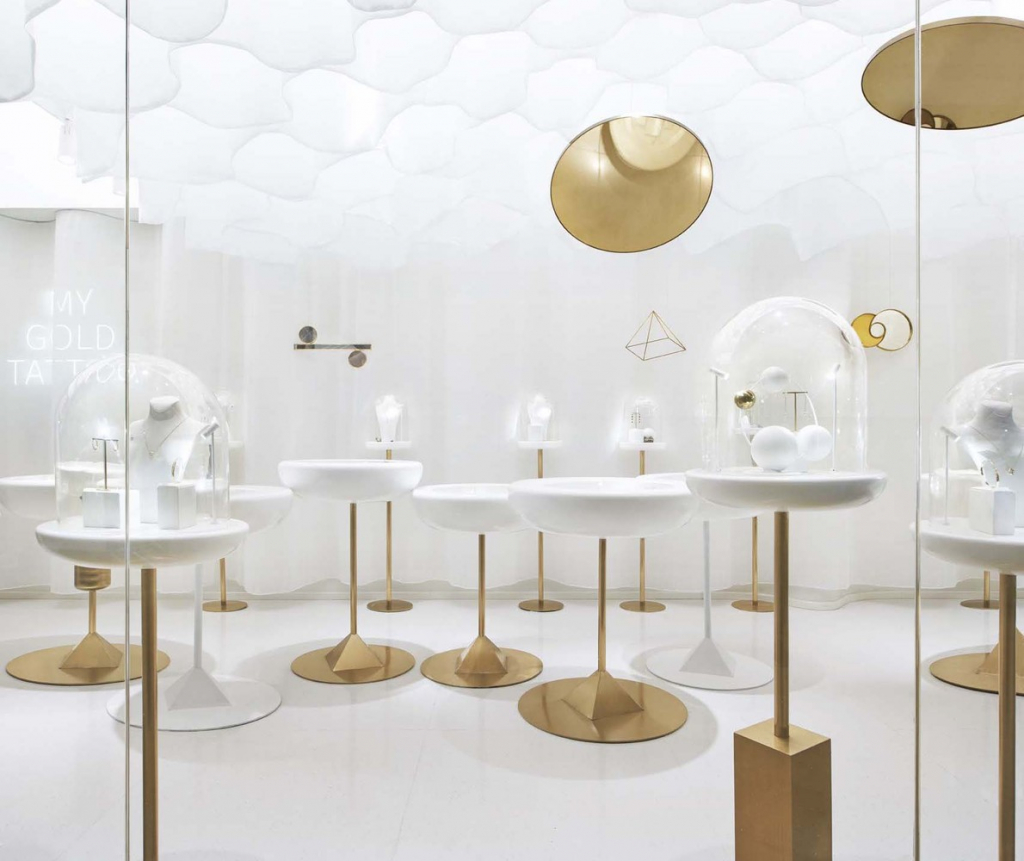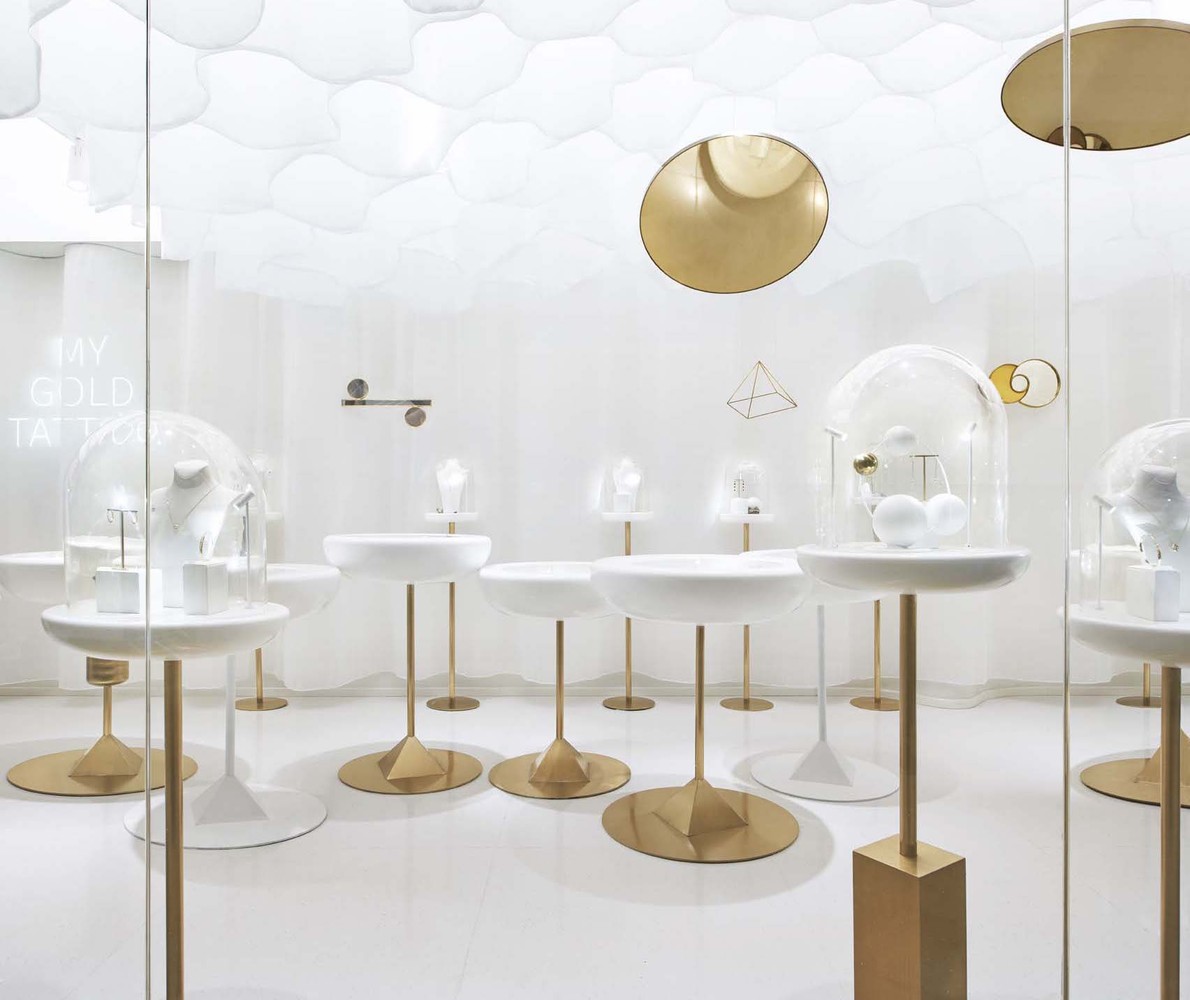 Pushing back the limits of space
 Founded in 2014, the Yin jewellery brand creates slender and delicate pieces in 18-carat gold, prioritising craftsmanship techniques. Yin's aim is to offer items of jewellery that are like small tattoos on the skin, becoming their owner's cherished companions.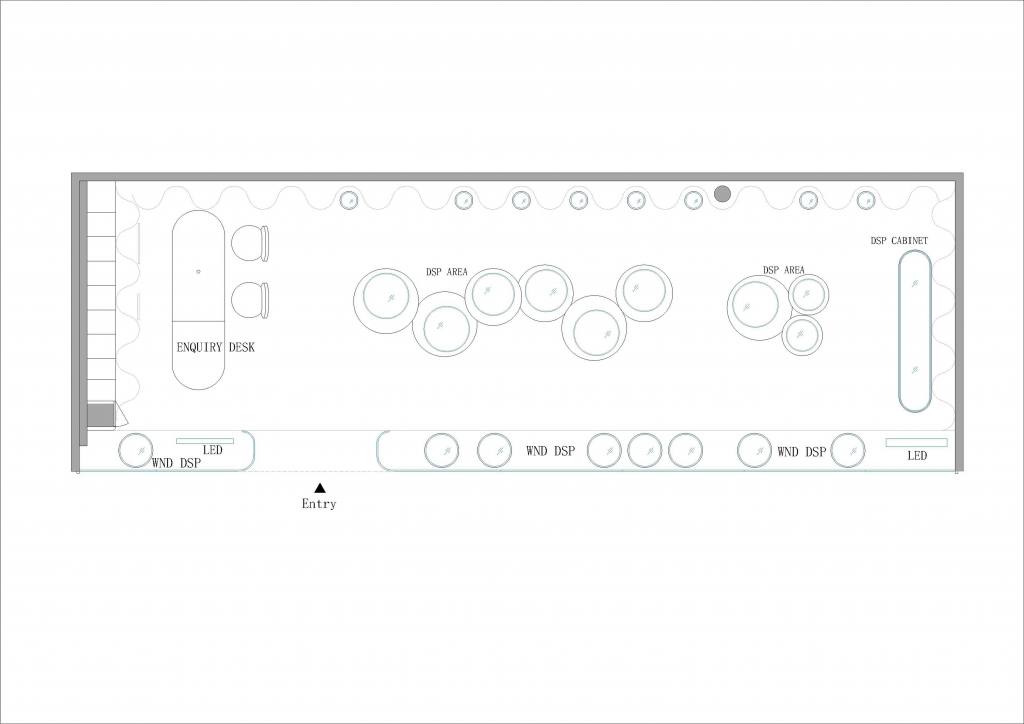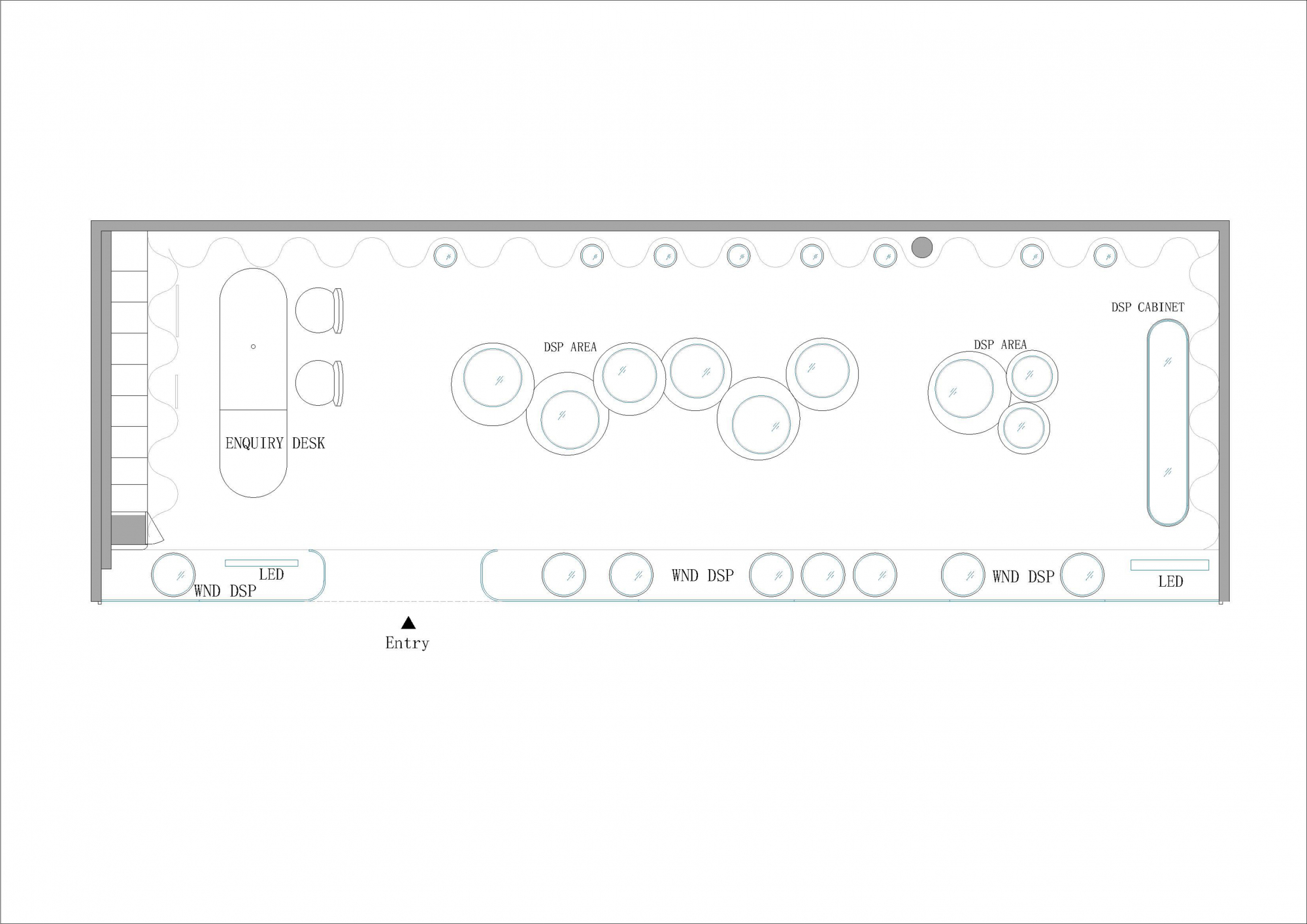 The Okamoto Design studio has endeavoured to reflect this feeling in the shop's design by creating an intimate, almost timeless, space in a setting as vast as a shopping centre.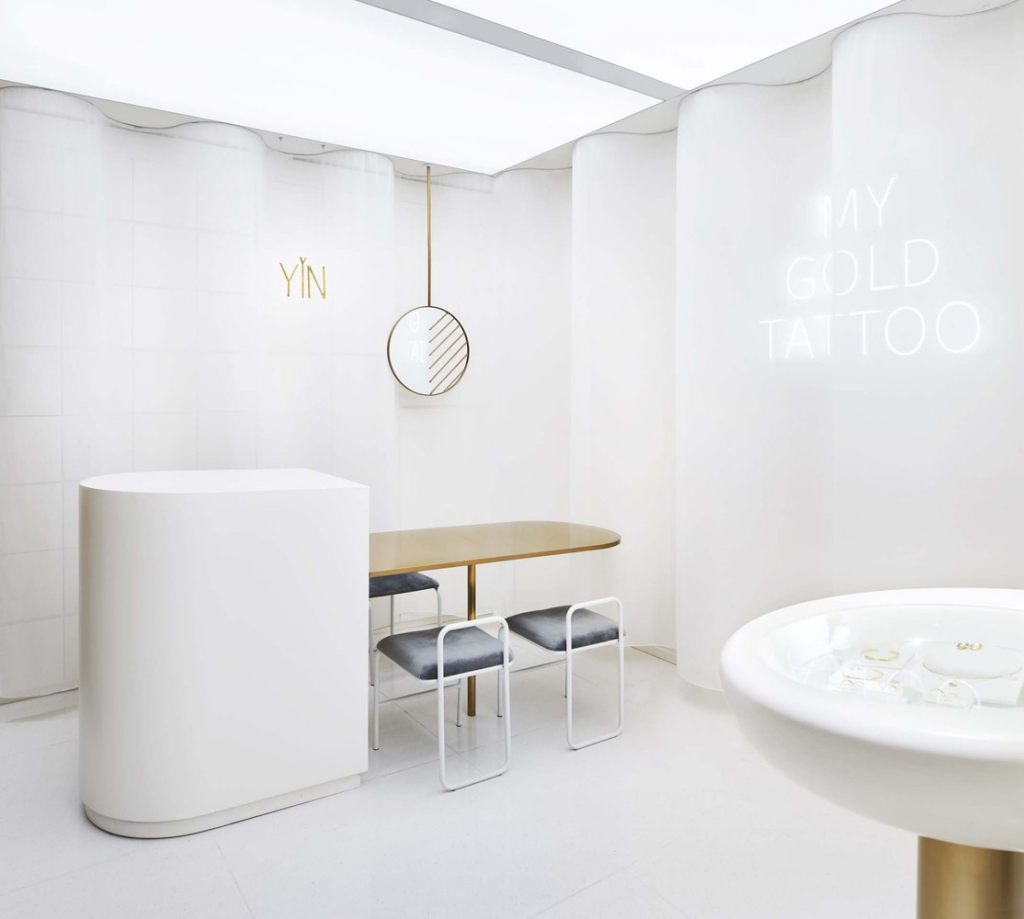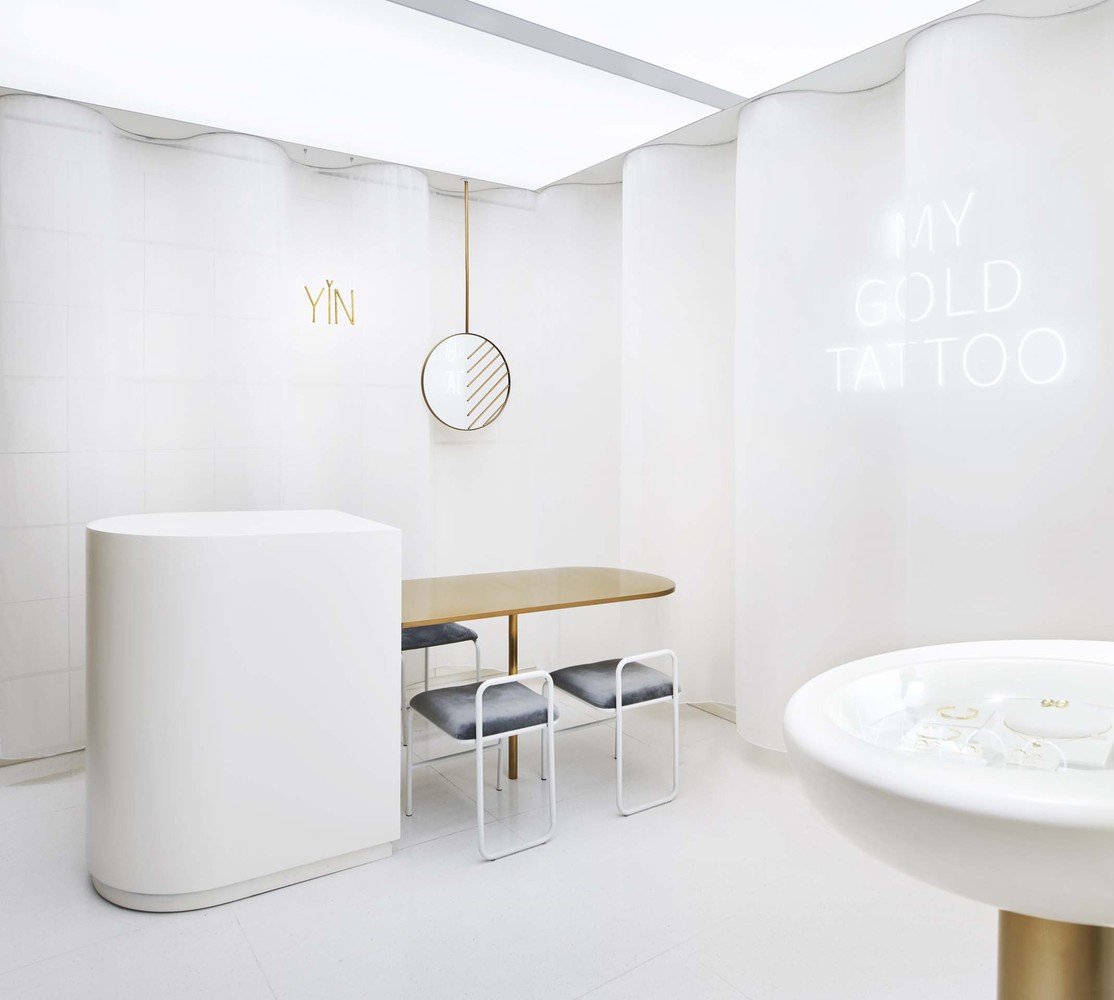 A refined design 
 The centrepiece of the shop is its ceiling made of undulating textiles like an immense cloudy sky. The rest of the shop is also entirely white, except for the chair displays covered in stainless steel, which adds a golden touch to the totally immaculate environment.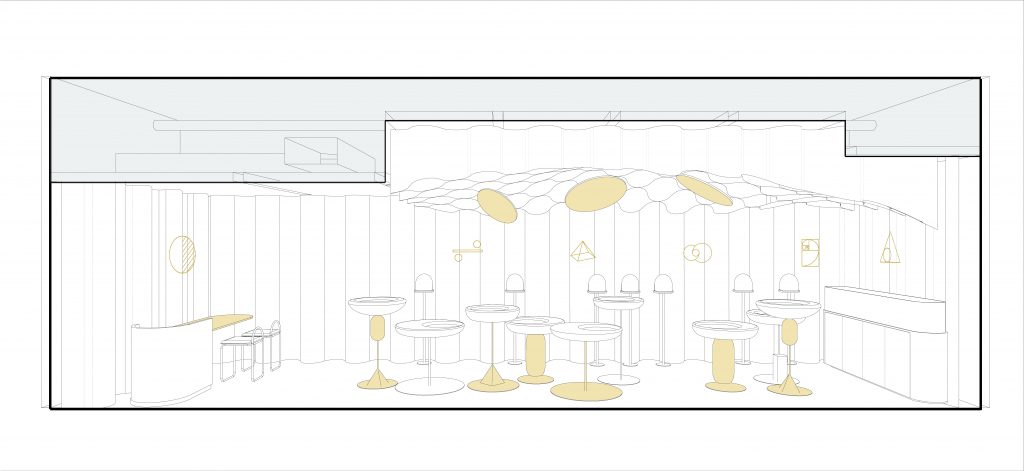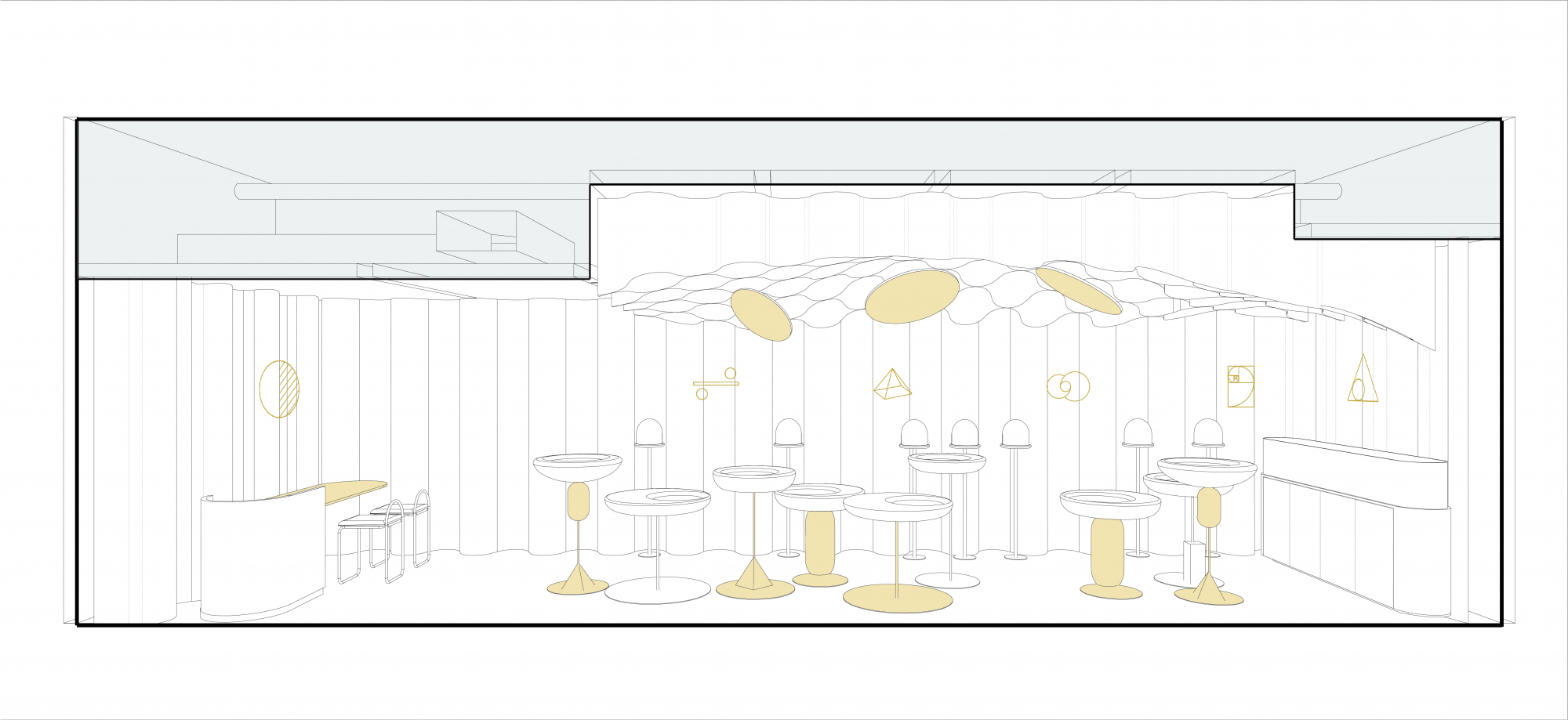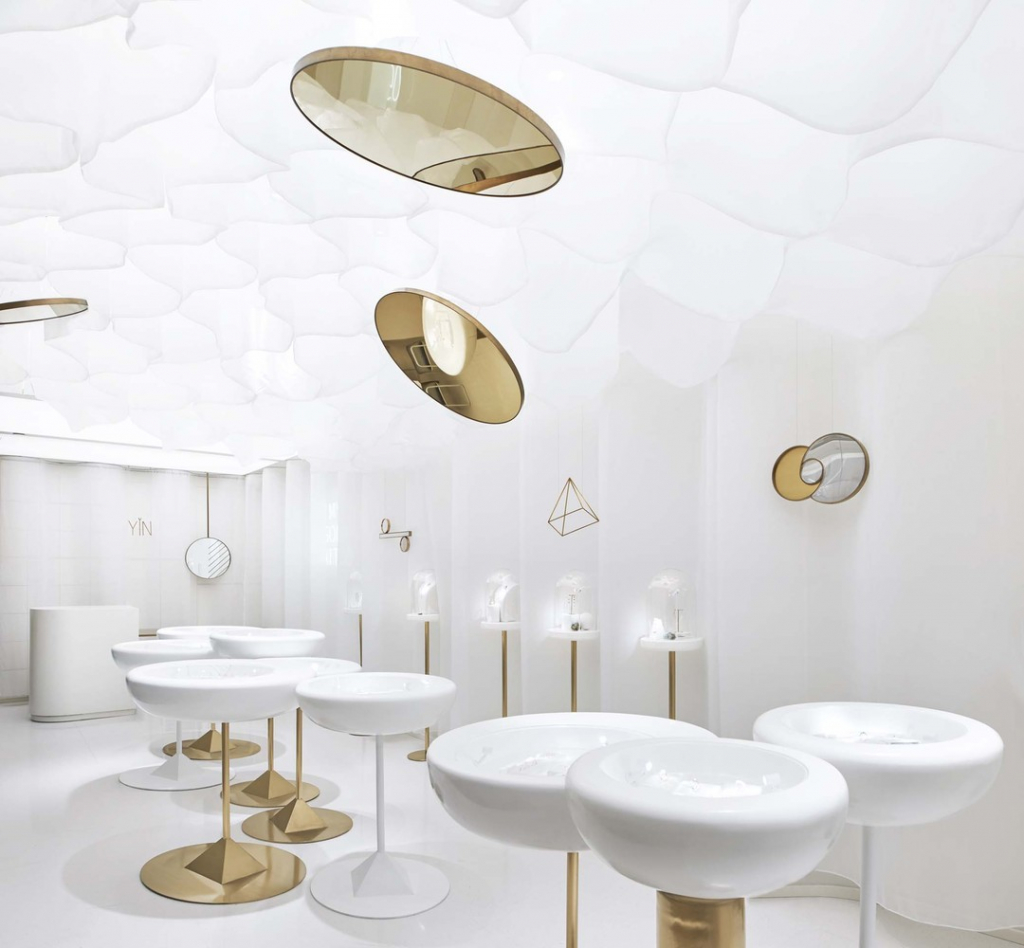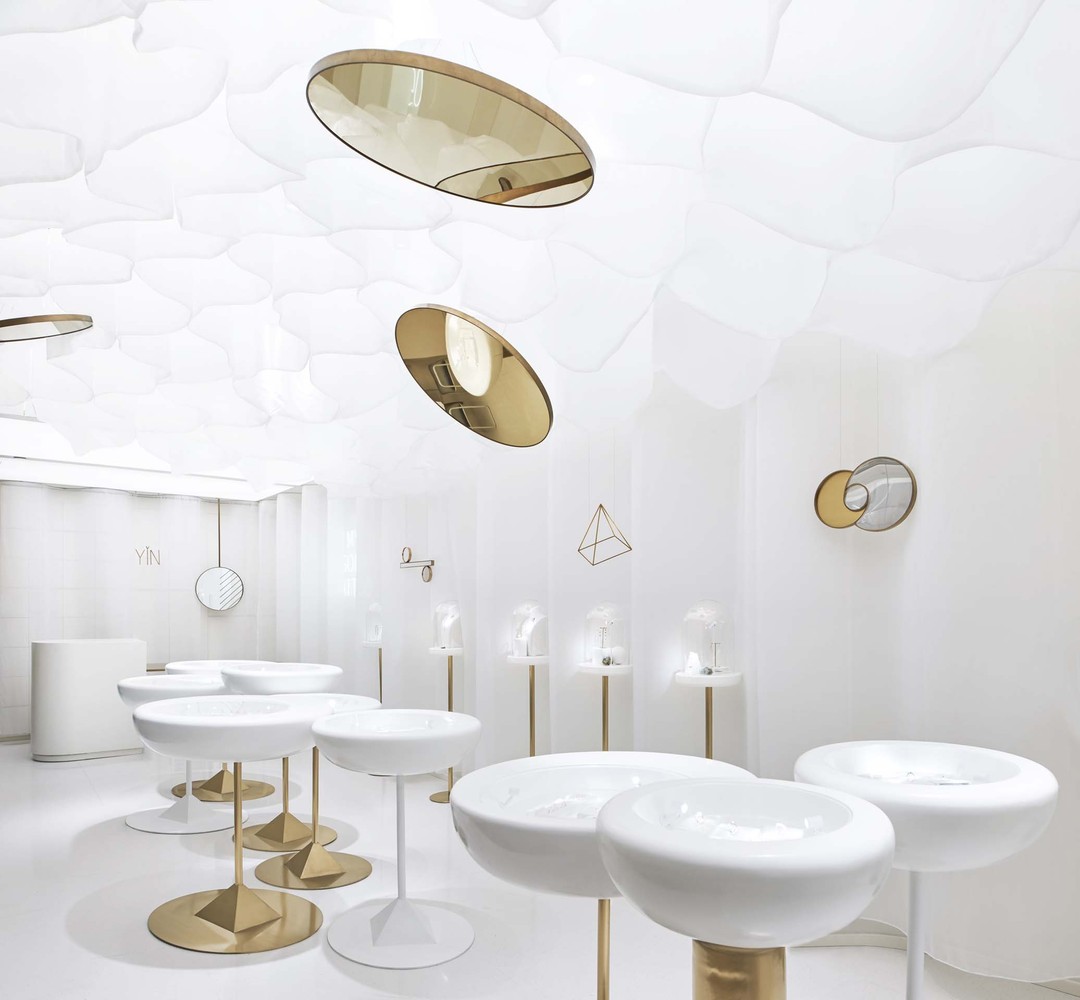 Customers entering the Yin shop thus enjoy a moment outside of time and a poetic interlude in a space entirely devoid of any artifice.