The market leader, Junior has established itself with high-definition embroidery, combining pragmatism, innovation and expertise. These fabrics can also be found in our AW 21-22 Kids and SS21 Lingerie trend books.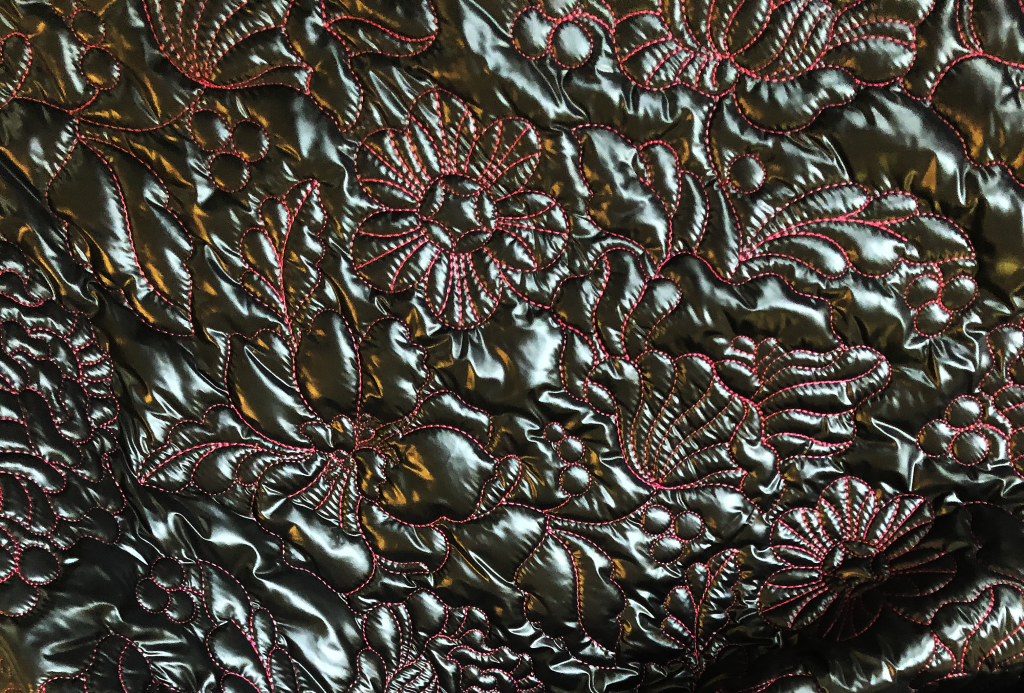 High-performance expertise
The company Junior, which specialises in embroidery, is above all a family affair founded in 1971 in Cairate in Northern Italy. With a turnover approaching 4.4 million euros, the SME – which nowadays has a workforce of 43 – produces between 10 and 50,000 metres of embroidered fabric per month and 1.5 million metres per year. This feat is teamed with a stock of 200,000 metres of fabric and 50,000 kg of thread. And that's not all. An expert in its field, Junior has last-generation embroidery machines: ten Saurer Epoca machines including six equipped with Schiffly laser cutting technology, three multi-head machines featuring laser cutting systems, and two machines for the finishes. Even the new quality control laboratory has cutting-edge equipment, including datacolor, dynamometer, light booths, etc., that will leave you speechless.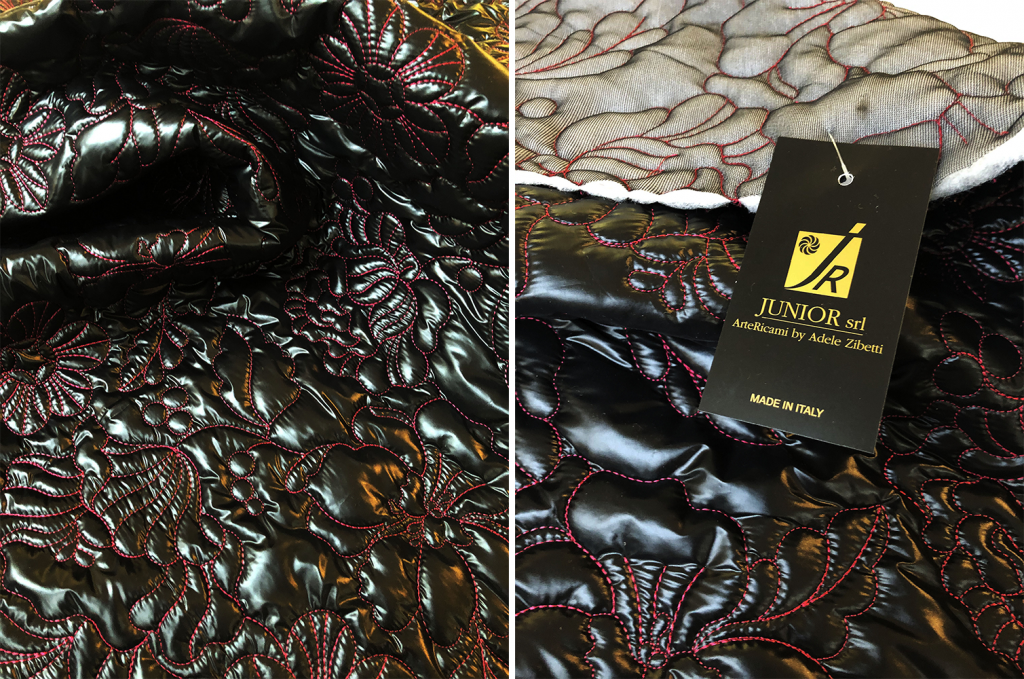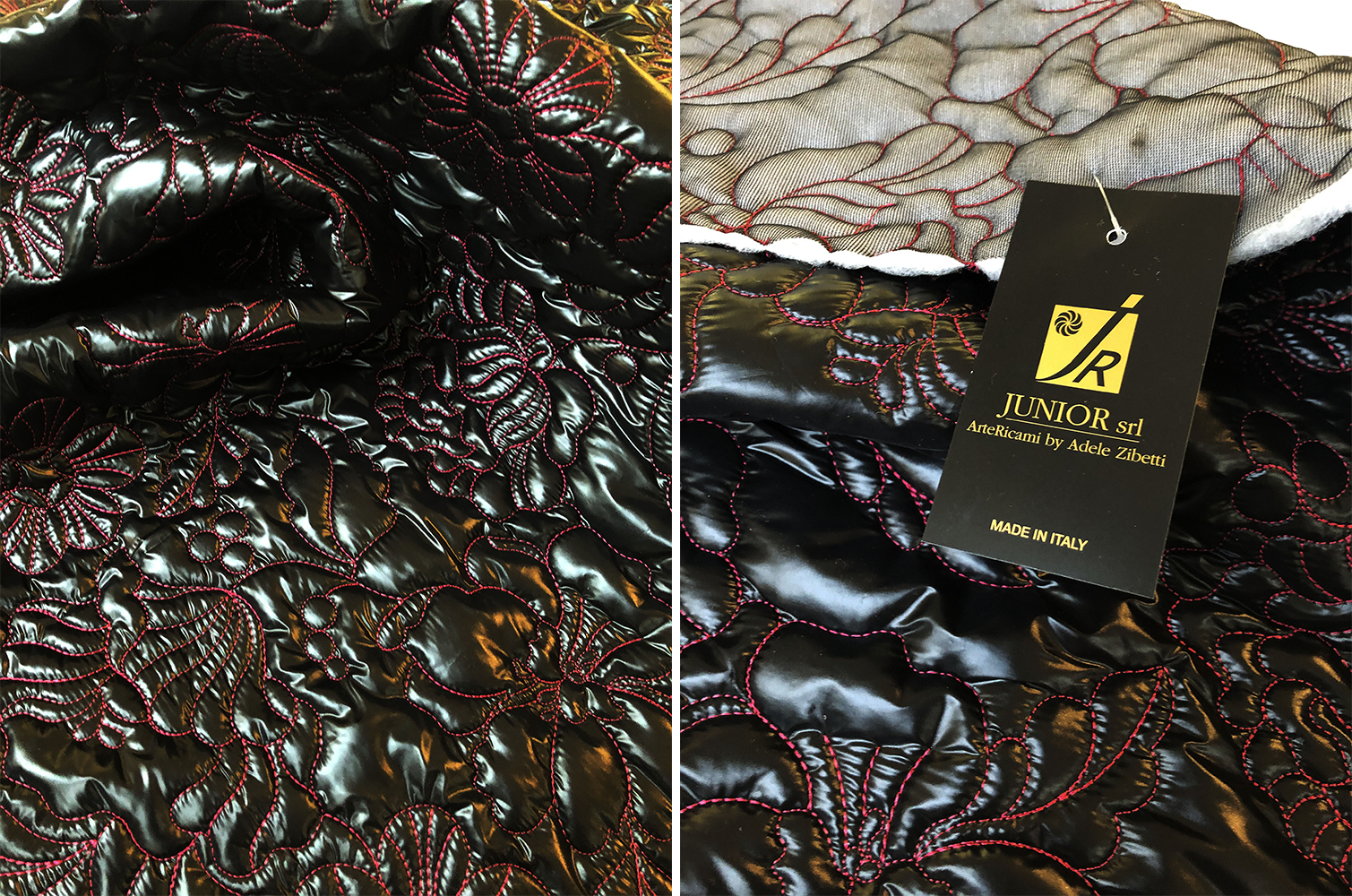 Bespoke embroidery
The result? Junior is able to produce Oeko-Tex- and REACH-certified collections while offering a wide choice of embroidery, in strips, all-over patterns and motifs, ranging from traditional embroidery on tulle and guipure to highly sophisticated laser-cut creations with sequins. Moreover, Junior embroidery is easily interchangeable from one line to another and can be altered, whether this involves the background or thread. For the Autumn/Winter 2021-2022 season, Junior generously agreed to adapt a fabric in its range, adjusting the colour of the embroidered thread to a pink corresponding to our IV "ADORN OPERA" theme from the AW 21-22 KIDS Book. During the previous Spring/Summer 2021 season, we had incidentally presented one of their beaded pink embroidery samples in the pages of our SS21 Lingerie Book. Produced per market – lingerie – swimwear/activewear – outerwear/ready-to-wear, half of the Junior collections are exported abroad to countries such as France, Japan and China. Its clients include numerous renowned brands such as Lise Charmel, Max Mara, Zimmermann, Pain de Sucre, Sandro, Moncler, Alberta Ferretti and Ermanno Scervino. A hard act to match…