Christened "Shift souls", Iris Van Herpen's new collection was inspired by celestial charts and interstellar galaxies, while starting an unprecedented technological revolution in textiles.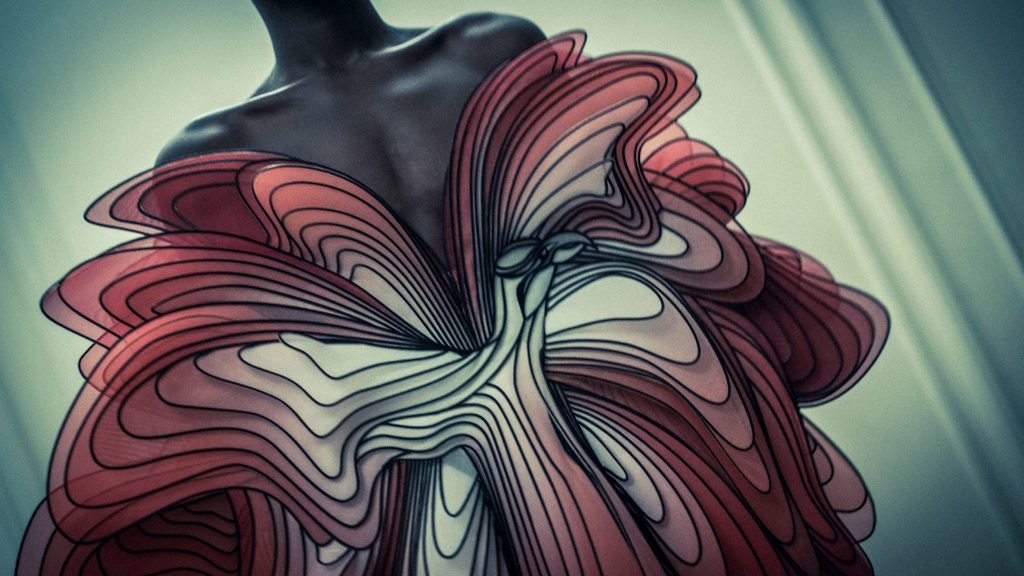 An experimental collection with humanoid inspirations
Designing haute couture looks using a 3D printer? It's possible and Iris Van Herpen has proved it once again with her "Shift souls" collection. Described by the Dutch designer as an "evolution of the human shape", these 18 looks combine dissected layers with voluminous compositions based on hybrid humanoid inspirations. "For this collection, I looked at the evolution of the human shape, its idealisation through time and the hybridisation of the female forms within mythology," explains the experimental designer based in Amsterdam.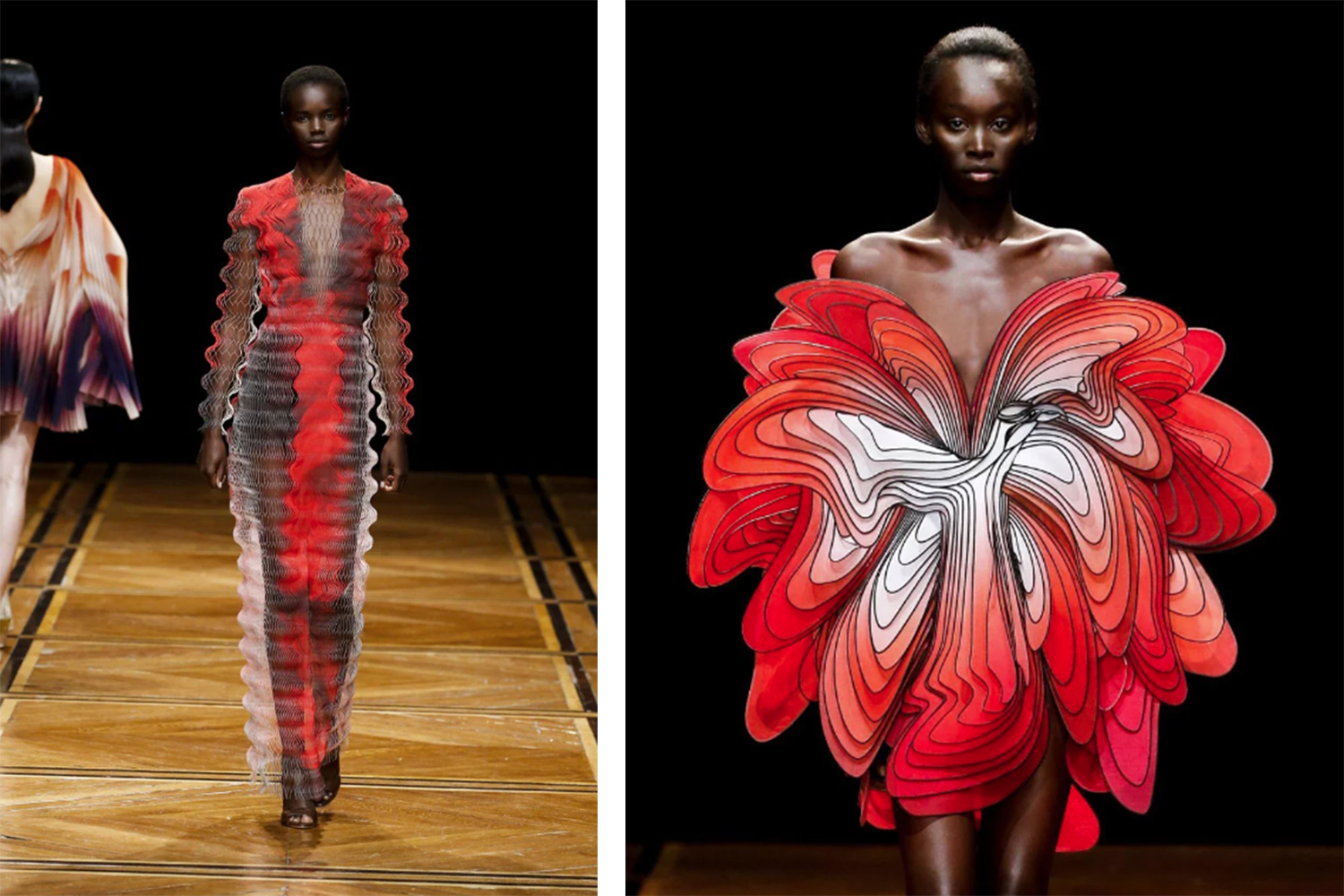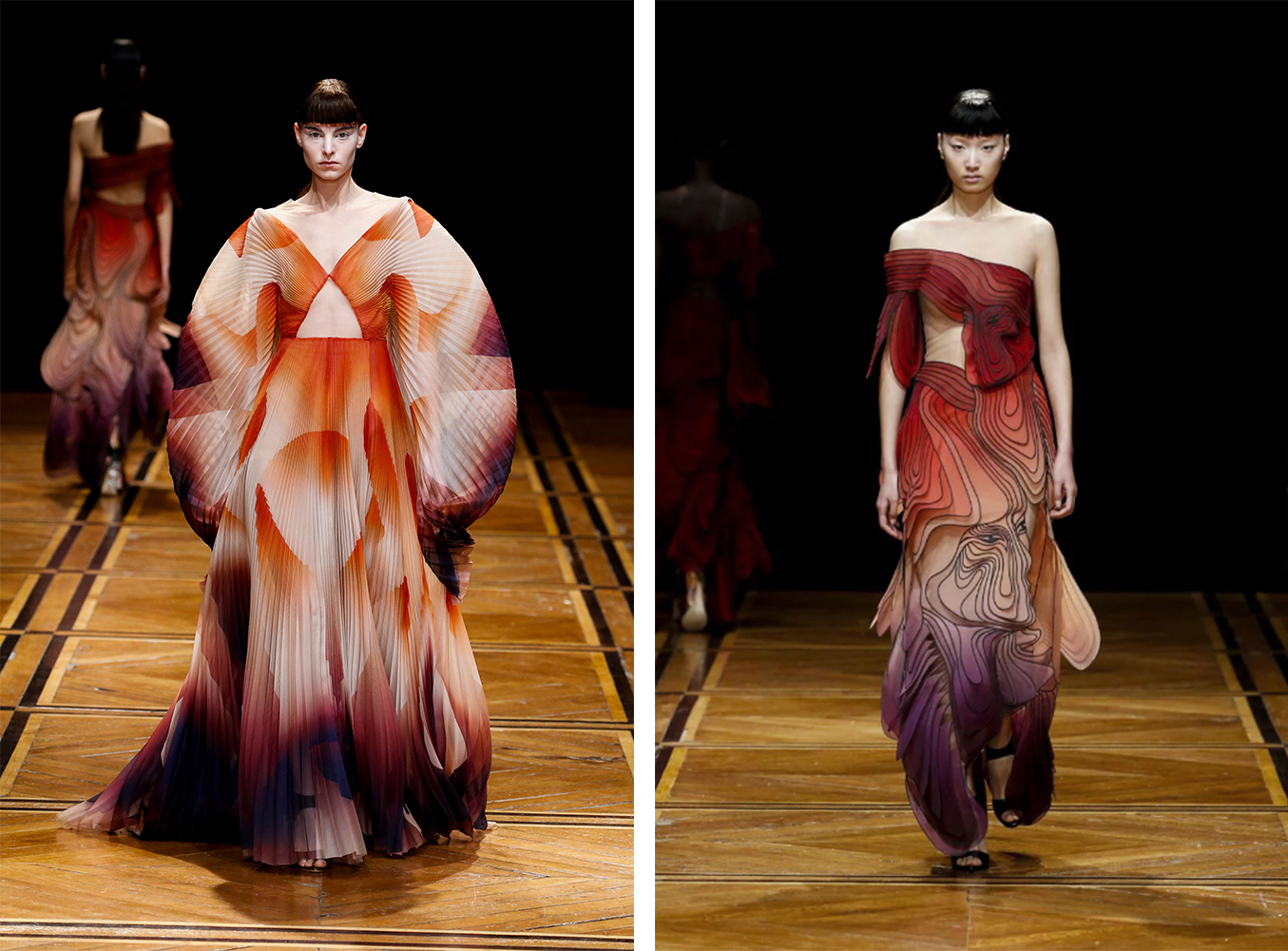 "The imagination and fluidity within identity change in Japanese mythology gave me the inspiration in particular to explore the deeper meaning of identity and how immaterial it can become within the current coalescence of our digital bodies."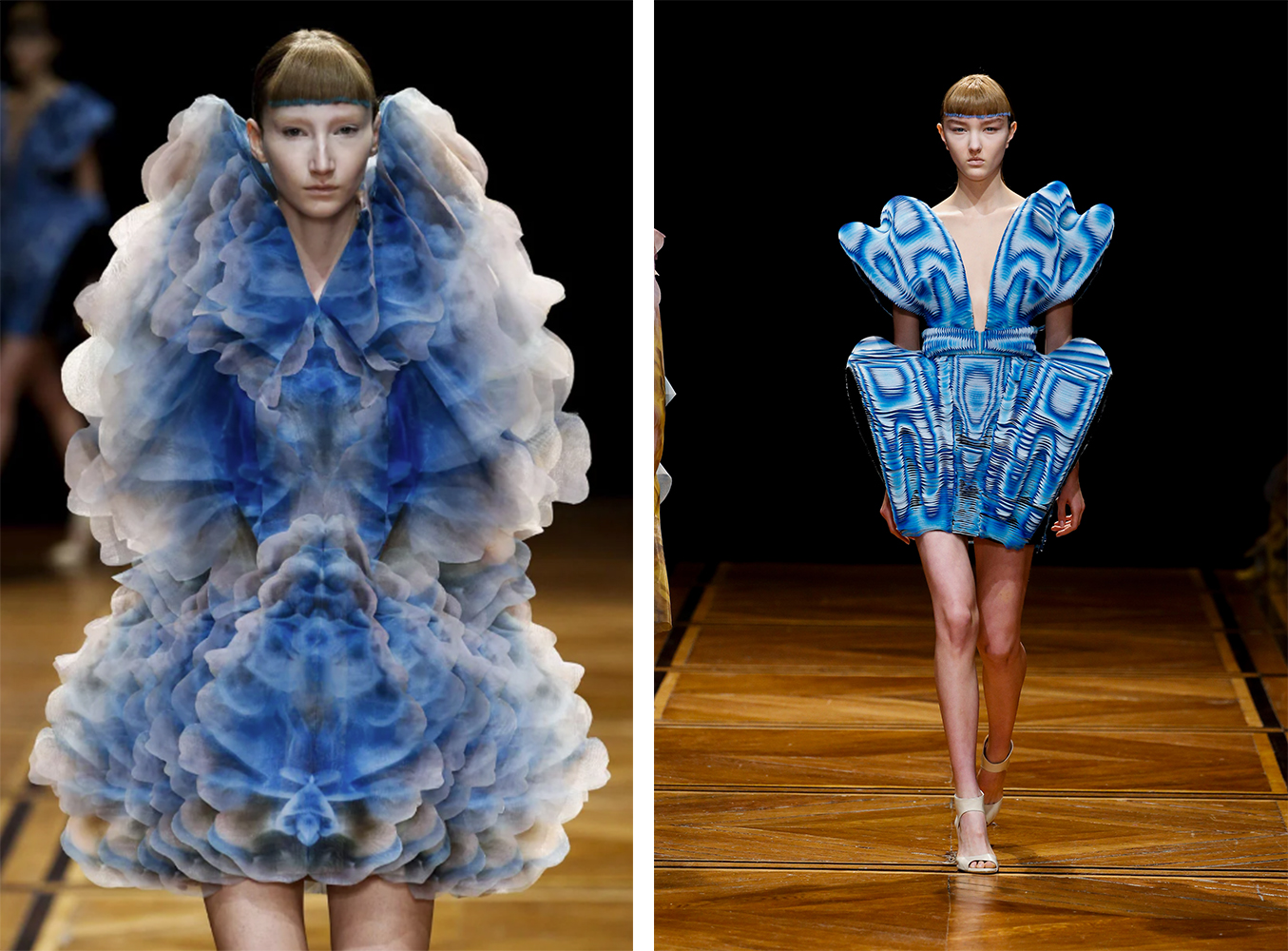 3D printer, laser and algorithm
3D-printed and laser-cut according to a very precise algorithm, the pieces on the catwalk are in reality finely made from multiple layers of dyed silk. They have been laser-sculpted in multi-dimensional colour gradients to subtly depict mythological creatures. Renowned for her stone-like and metallic shades, Herpen chose a varied palette of ochres, Tyrian purples and indigo, along with kinetic motifs and whirling corporeal topographies. – see the Multiverse Theme from Promostyl's SS20 Women Trendbook to discover the corresponding colour range – Another remarkable piece was the "symbiotic" dress made from yokes with red and white gradations, creating a hybrid bird motif.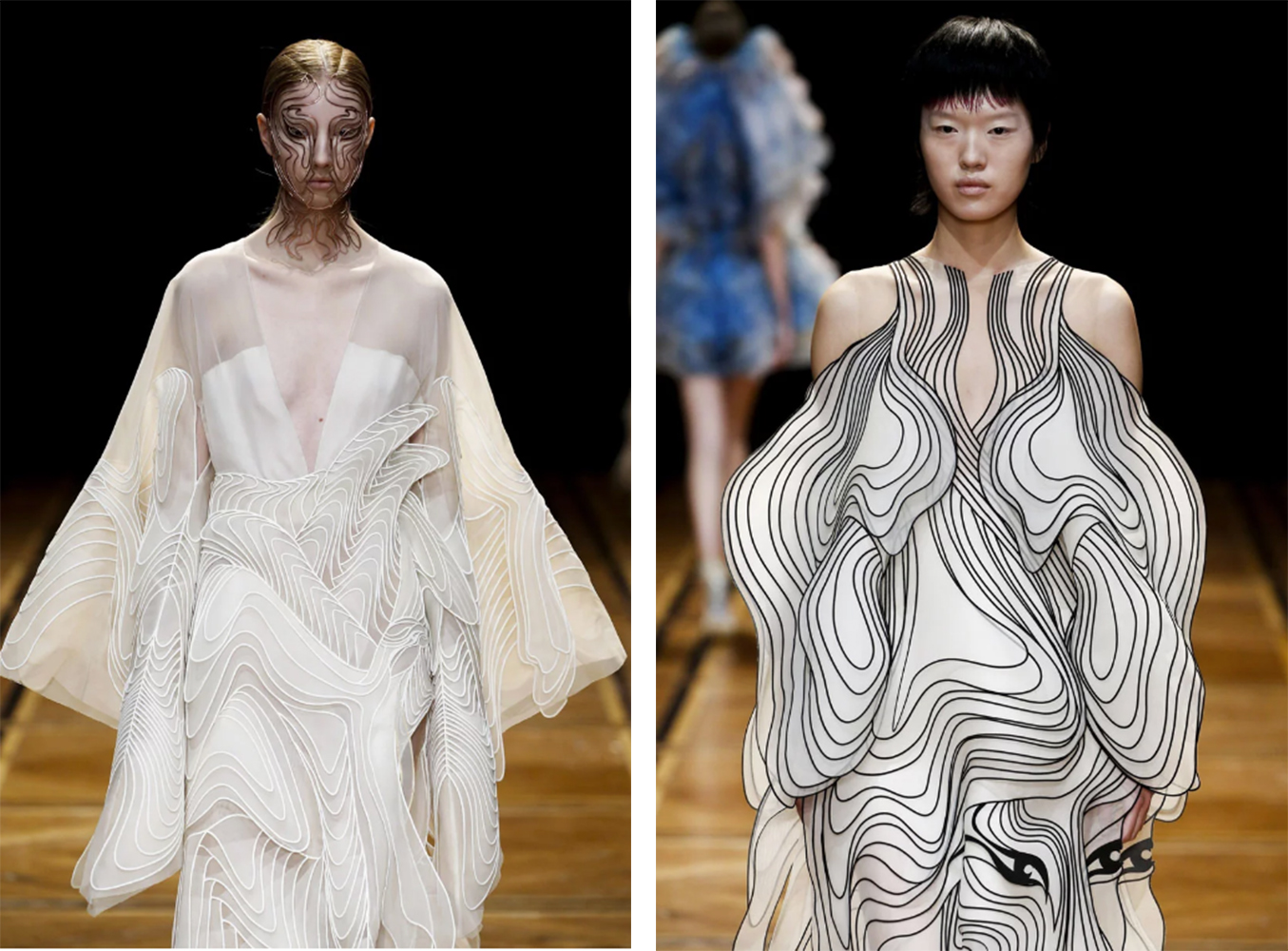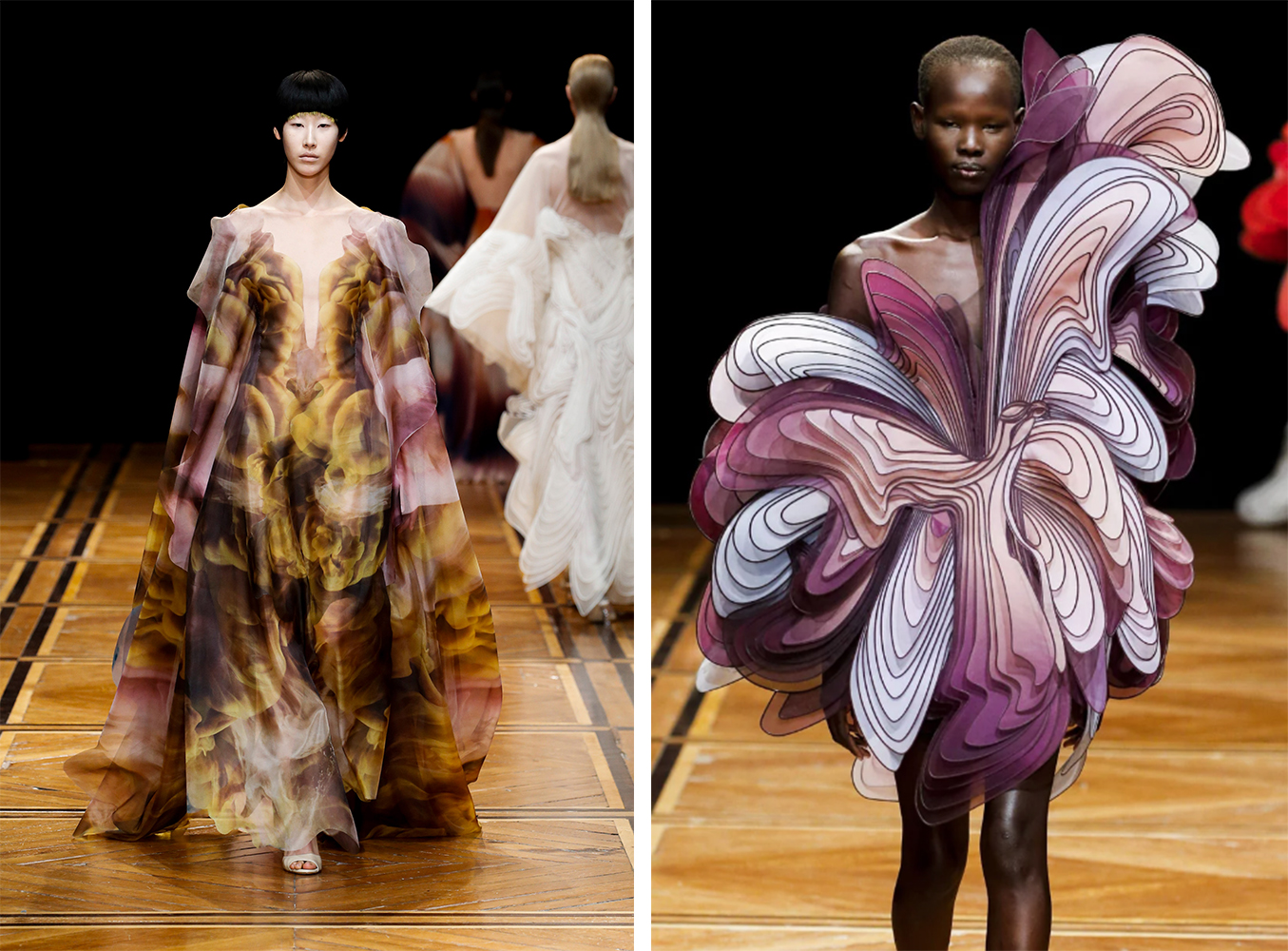 However, the masterpiece of the collection undoubtedly remains her eponymous dress, "Shift souls", made up of layers of heat-sealed white silk and 3D drawings. Also laser-cut in black mylar and cotton, these illustrations conceal and reveal anamorphic faces, creating a surrealist spectral anatomy. A truly dreamlike journey.