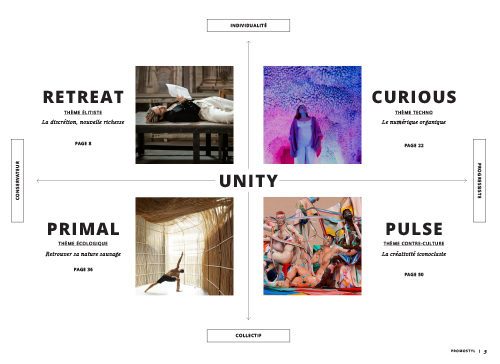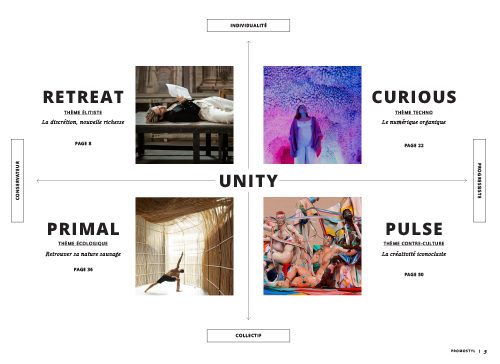 INFLUENCE TREND BOOK
AVAILABLE EXCLUSIVELY IN DIGITAL VERSION-64 PAGES
This transversal book decodes the consumer models of tomorrow via trends, ways of life and features on up-and-coming talent. It is founded on a sociological approach to lifestyle, gastronomy, emotions, design, and beauty.
Content :
– 4 consumer profile types
– 4 Key Points which continue to impact the contemporary world.
Each of the 4 themes contains:
– 1 individualized editorial – Trend/Theme Evolution
– 3 key consumer portraits with MUSE/ICON
– 3 elaborated concepts including: Main inspiration/Customer behaviors and expectations/ Concrete applications with "best practices"/up-and-coming new designers to watch/ new seasonal concepts to watch.
3- page extract : Look Inside
(Click on the desired page to LOOK INSIDE)