While the trend prevails, boutiques and concept stores are continuing to increasingly resemble art galleries. Bicycles are becoming design pieces and clothes works to be contemplated.
United Cycling in Denmark
Johannes Torpe Studio has turned an industrial building from the nineties in Lynge, Denmark, into a futuristic, selective sales experience similar to an art gallery. United Cycling's new shop has been designed as a laboratory, combining technology, engineering and mechanics.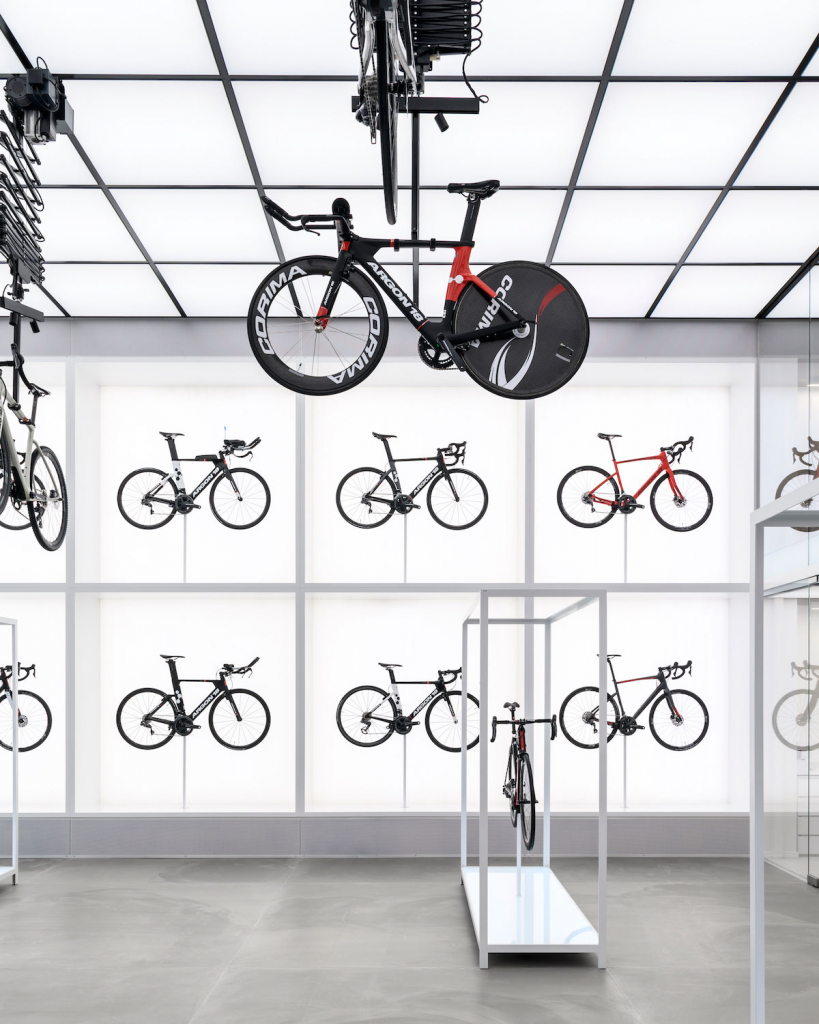 The concept is above all to draw inspiration from these carbon fibre bikes' engineering to promote this future-forward mode of transport.
The space is divided into elevated bicycles, a workshop, bicycle assembly area and facilities for training dedicated to customers.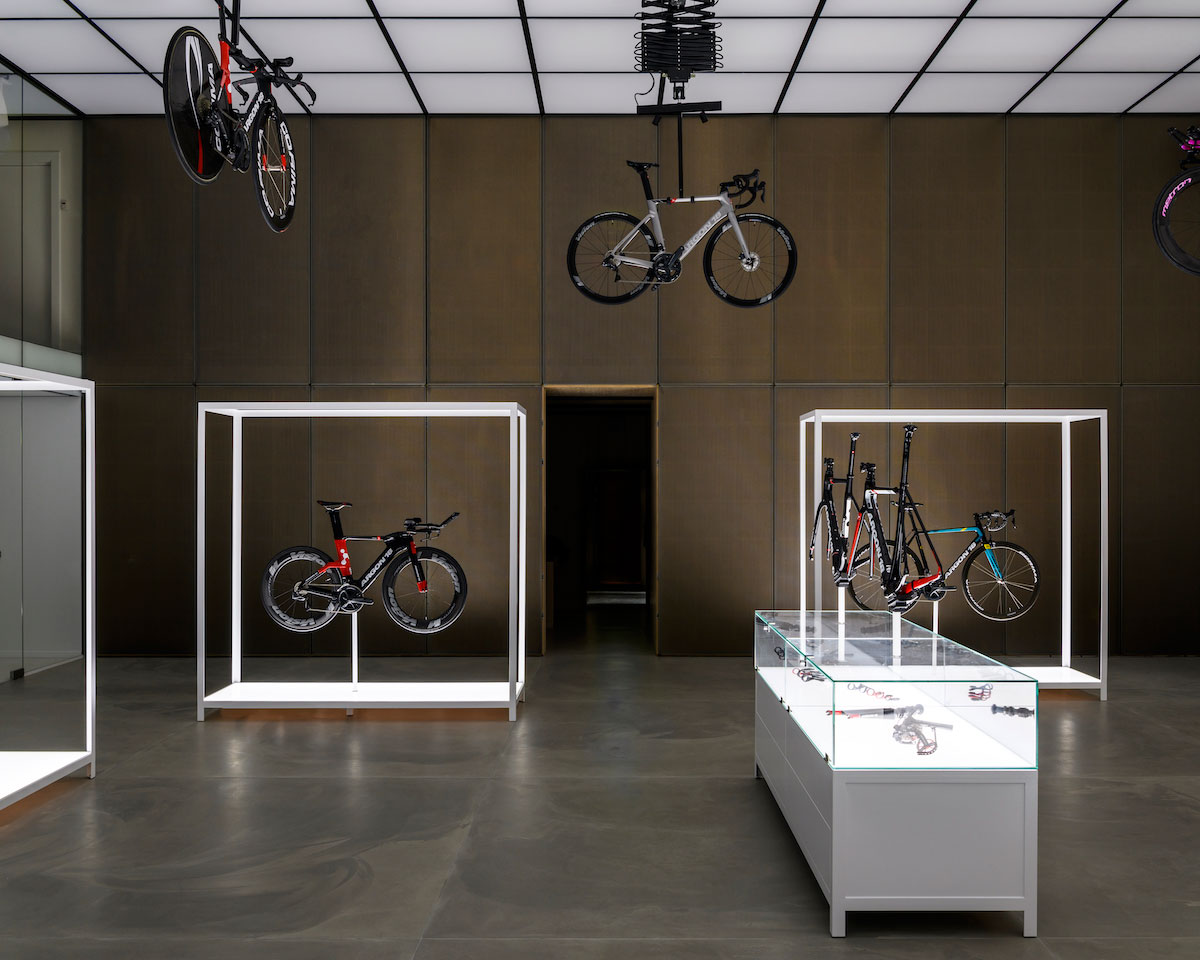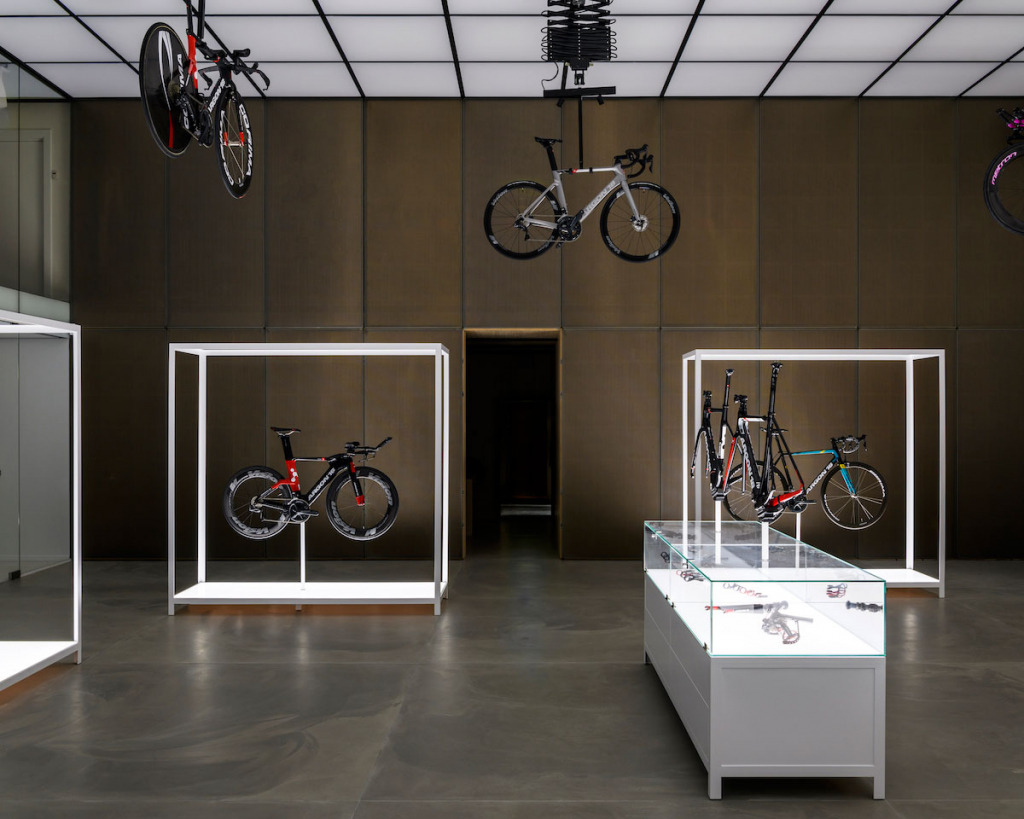 Boon the Shop in Korea
In Korea, the Boon the Shop boutiques in Shinsegae are increasingly looking like an art exhibition.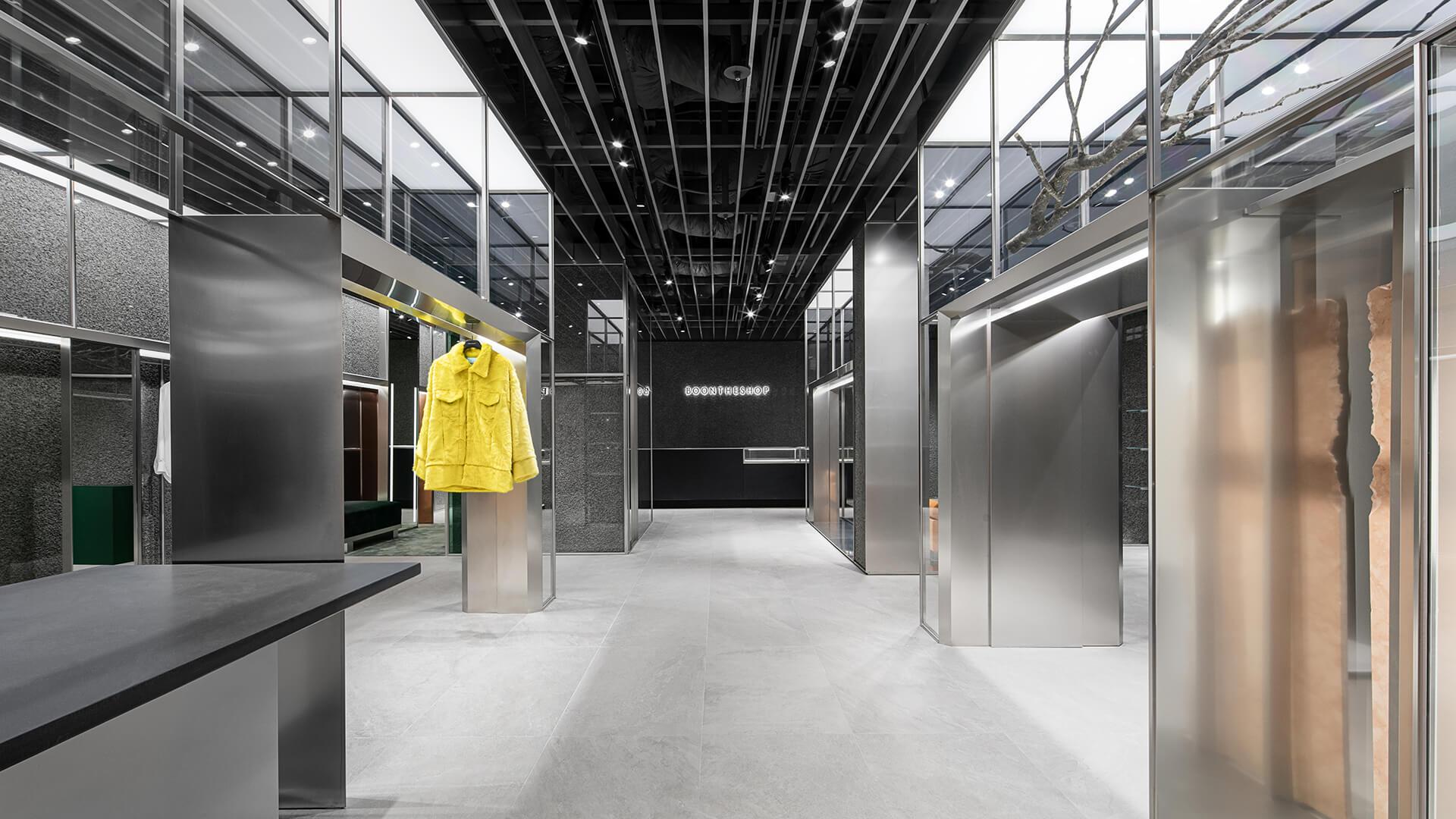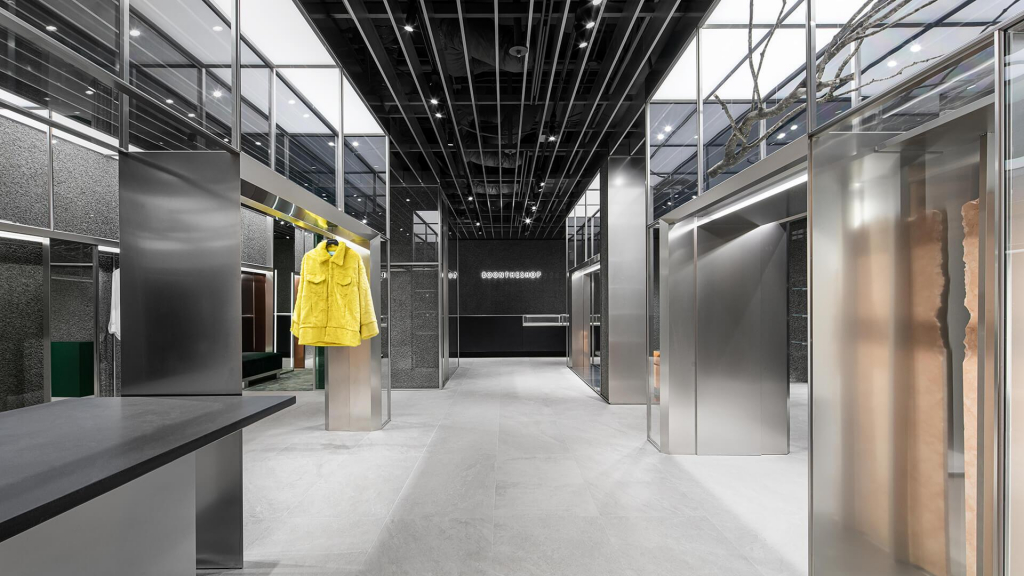 The collections are showcased like a work of art, with a few pieces positioned here and there in a cold and metallic environment. There are no racks present in the space, making way for a much more minimal and exceptional arrangement. Stone panels frame the spaces, while a few colourful notes punctuate the space and serve as a window display.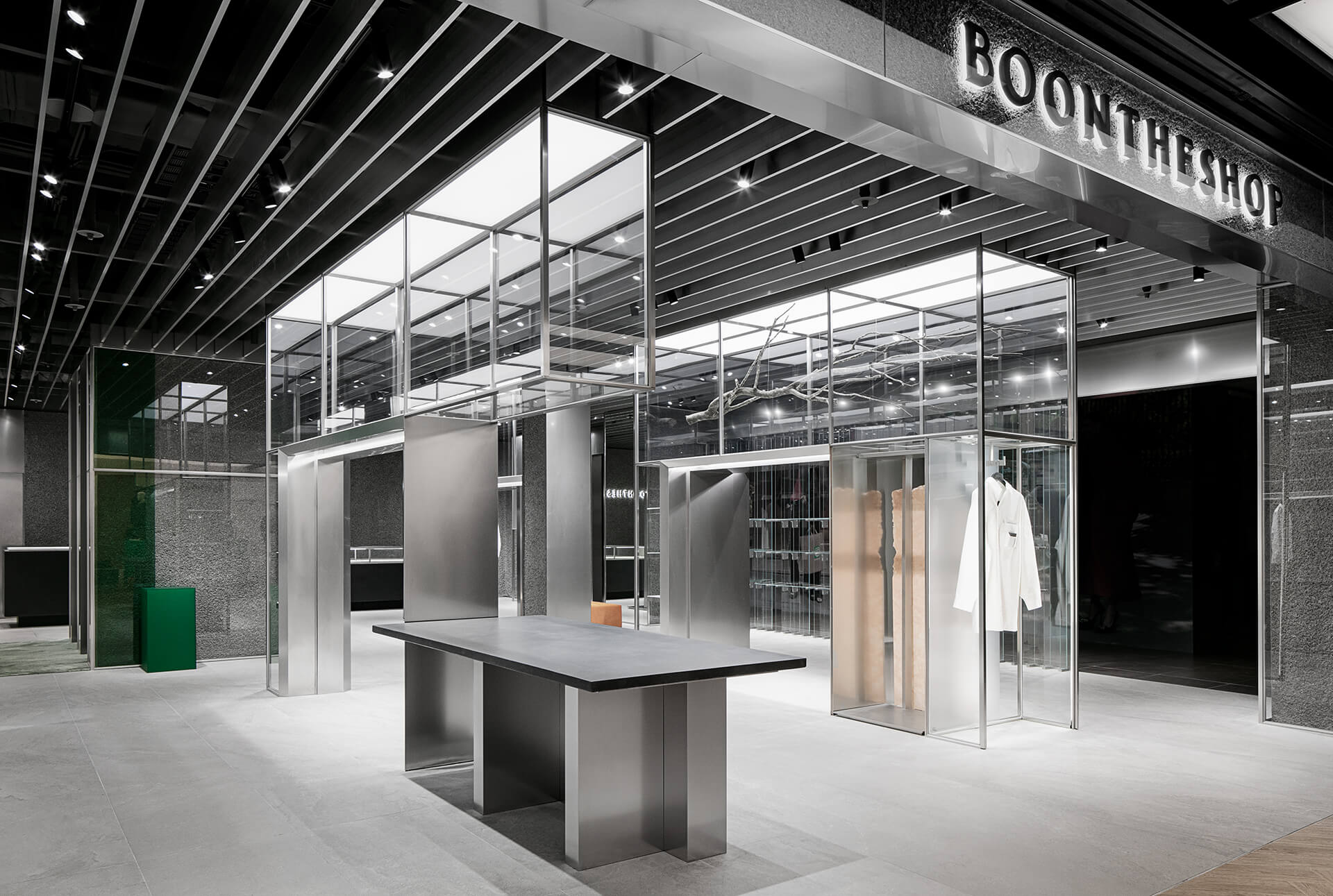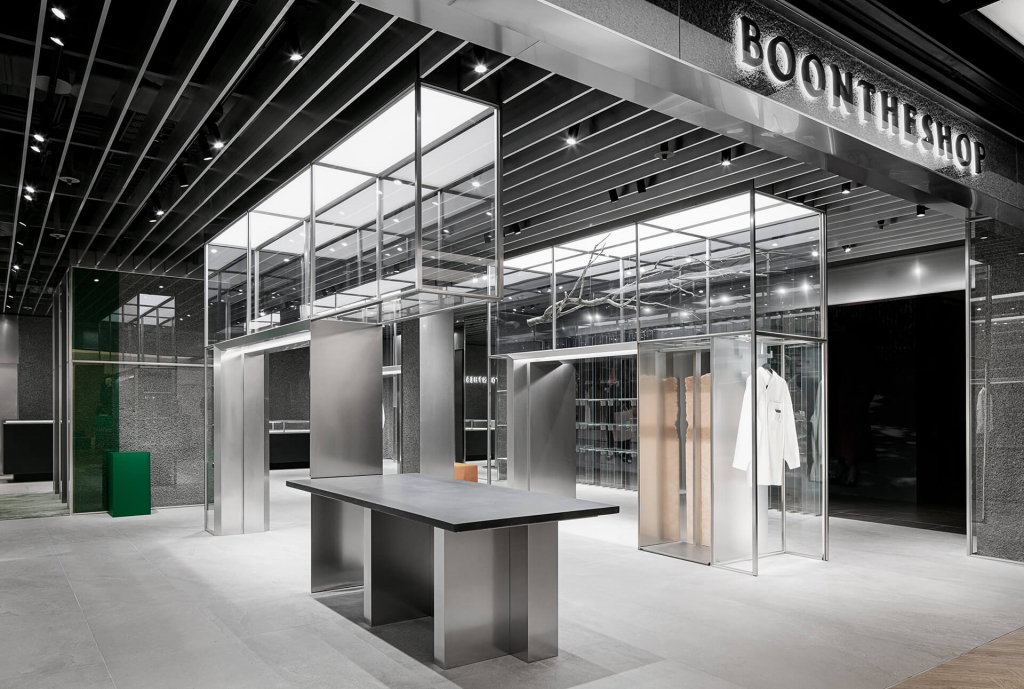 Standard Dose in New York
The same trend can also be seen in the beauty sector. Standard Dose in New York, a CBD-based well-being concept store, was designed by SR Projects and Tuna Architecture. The products are showcased in a highly curated selection and positioned under arched openings, natural skylights and pastel tones. Over and above the store, a relaxation area and a café are in the works so that customers can take the time to discover and test the products.