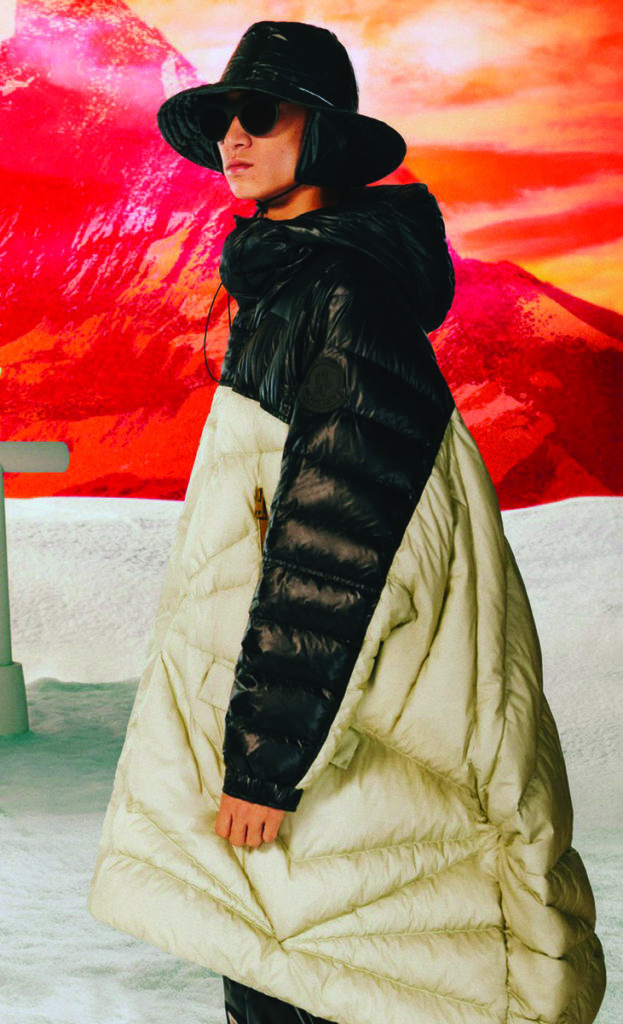 F.A.Q
Frequently asked questions
F.A.Q
Frequently asked questions
What is a Trend Book?
The trend book is a tool used in the fashion industry to analyze current fashion in order to anticipate future trends or fashions. The result of several months of research, it analyzes not only the socio-cultural trends, but also the signals and phenomena that can influence the evolution of fashion.
To design it, we also solicit the help of various sources with avant-garde inspirations, such as professionals specialized in the detection and analysis of new codes and consumer behaviors. Once in the offices, these codes are then studied by psychologists and stylists who, thanks to the data, "predict" the trends.
How do trends emerge?
Our forecasts are divided into two steps:
- Our teams analyze and decipher new consumer behaviors, attitudes, values and emerging lifestyles in order to propose tomorrow's trends that will allow you to anticipate consumer expectations.
- We then translate these trends into creative concepts for Textile/Clothing collections: Women, Men, Children, Lingerie, Sports, Beauty. These concepts are built around our Influences and Colors Books, which are two cross-functional books. For the Design area we offer our Trends / Shapes, Colors, Finishes and Materials in the areas of Home, Retail and Industrial Design.
What do the Trend Books contain?
They are presented as an album with a multitude of inspirational images, colors, harmonies and materials that explain the evolution of future consumer behaviors and attitudes, over 18 to 24 months, and on a global scale.
For each story developed, you will find exclusive downloadable and editable silhouettes and solids allowing you to quickly design or improve your collections, as well as exclusive downloadable and editable prints allowing you to add graphics and textures to your collections with a simple click.
Finally, this toolbox includes market analyses, consumer portraits, creative concepts, accessories and numerous textile samples.
How can I use the Trend Book prints and flat drawings ?
After purchasing a Trend Book, our services will send you an email containing your login details for the "customer service". From this space, you can download the Illustrators and/or Photoshop files of our products and thus modify them and use them as you wish for your creations.
In which languages can I buy my Trend Book?
Our Trend Books are available in 4 languages: French, English, Chinese and Japanese.
Can I contact an expert to help me make the most of my Trend Book?
Yes! We offer for each client :
- A one-hour phone consultation with our industry expert for 300€.
- Or a one-day session with our expert for 950€.
- But if you need more! Contact us at "contact@promostyl.com" to establish a quote with our teams.
I haven't received my login details for the customer area, what should I do?
No worries ! Our services are aware of your request and your informations will be sent manually as soon as possible.
How do I contact customer service?
For any questions or requests for information regarding your order, please send an email to the following address: contact@promostyl.com
How to order a Trend Book?
By connecting you directly from the store of our site.
Our services accept payments by CB STRIPE, PAYPAL or ALIPAY.

Once your order and payment have been received, you will receive an e-mail at the address indicated with your login details for your customer area.

From this space you will be able to download your Trend Book in PDF as well as the flat tints and prints of the booklet.
In what currency can I pay for my purchase?
We accept payments in € and $ on the site as well as in £ through our agents.
Can I pay for my Trend Book in installments?
No, we do not accept payment in installments. You can only buy a Trend Book with a one-time payment by bank transfer, Paypal, Stripe (CB) or Alipay.
Do you deliver worldwide?
Yes, we deliver all over the world.
How do I track my physical delivery?
As soon as your notebook is shipped, you are notified by email. At the same time, you will receive your shipment number which will allow you to track your package by indicating this number on the DHL website ("track a package").
How long does it take to prepare and send my Trend Book?
Promostyl makes every effort to ensure that the preparation, shipment and delivery of orders take place as quickly as possible:
The same day to 48 hours (working days) for the preparation and shipment of the order, subject to the reliability of the information provided and the validation of the payment of the order price.
What is the deadline for the digital version?
As soon as the order is placed for a digital book (provided that the book ordered has already been released), we will send you an email with your login details allowing you to download your trend book in PDF.