Budding designer Estelle Zhu, IFA Paris' student, presented a first, highly creative collection, questioning our relationship to our cultural identities, whether contemporary or traditional.
A gifted designer with textiles in her DNA
Fashion is a family story for Estelle Zhu, who has just graduated in fashion design and technology from IFA Paris. Part of the Chinese diaspora in Paris, the young woman was immersed in the textile world from childhood, as her parents managed a successful import and export company. "I used to watch my father in his office drawing sketches for the next season, choosing the materials and colours with my mother. I would go with them to visit their factory when we went back to China in the summer."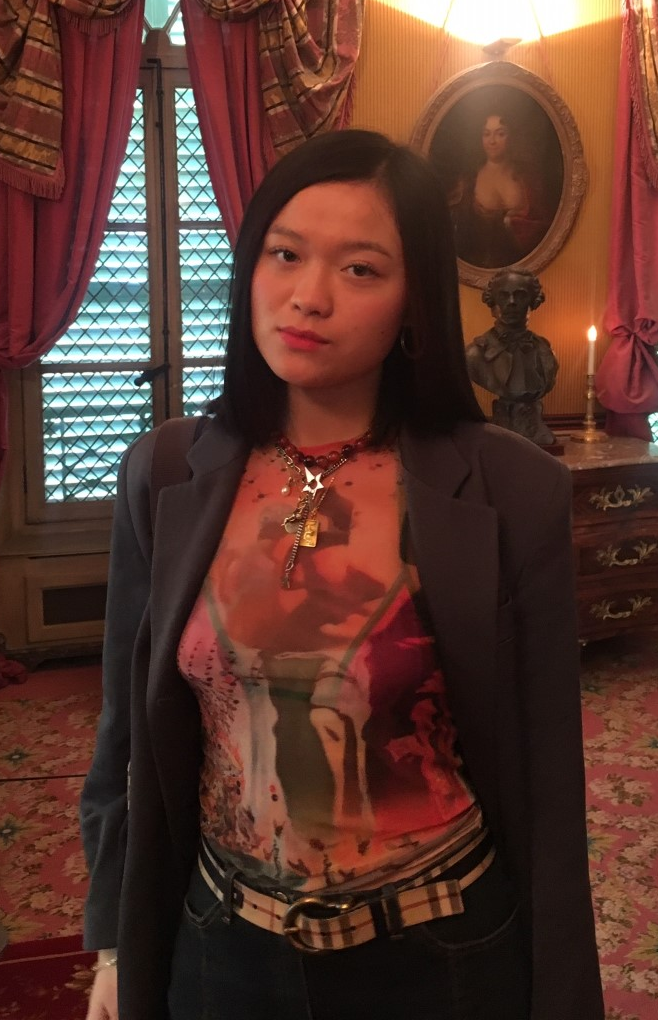 It was therefore no surprise when – at barely 8 years old – Estelle took her destiny in hand: she would be a designer. After an initial internship in one of the sewing and manufacturing workshops in Le Sentier, the precocious teen decided to obtain a vocational qualification, specialising in the fashion and clothing sector. Once again, she did well and graduated with distinction. "When looking for a fashion school to continue my studies, I was really excited by the Bachelor's degree at IFA Paris that allowed me to go and study in Shanghai, a city that had made an impression on me during one of my trips to China a few years previously," she continued. She therefore set off for Shanghai in her second year of studies at IFA Paris, before returning to France for the last year of her Bachelor's degree and winning the school's first prize for her graduation collection. "I'm now continuing with a Master of Arts in Contemporary Fashion Design with the prize I received from IFA Paris," she proudly concludes.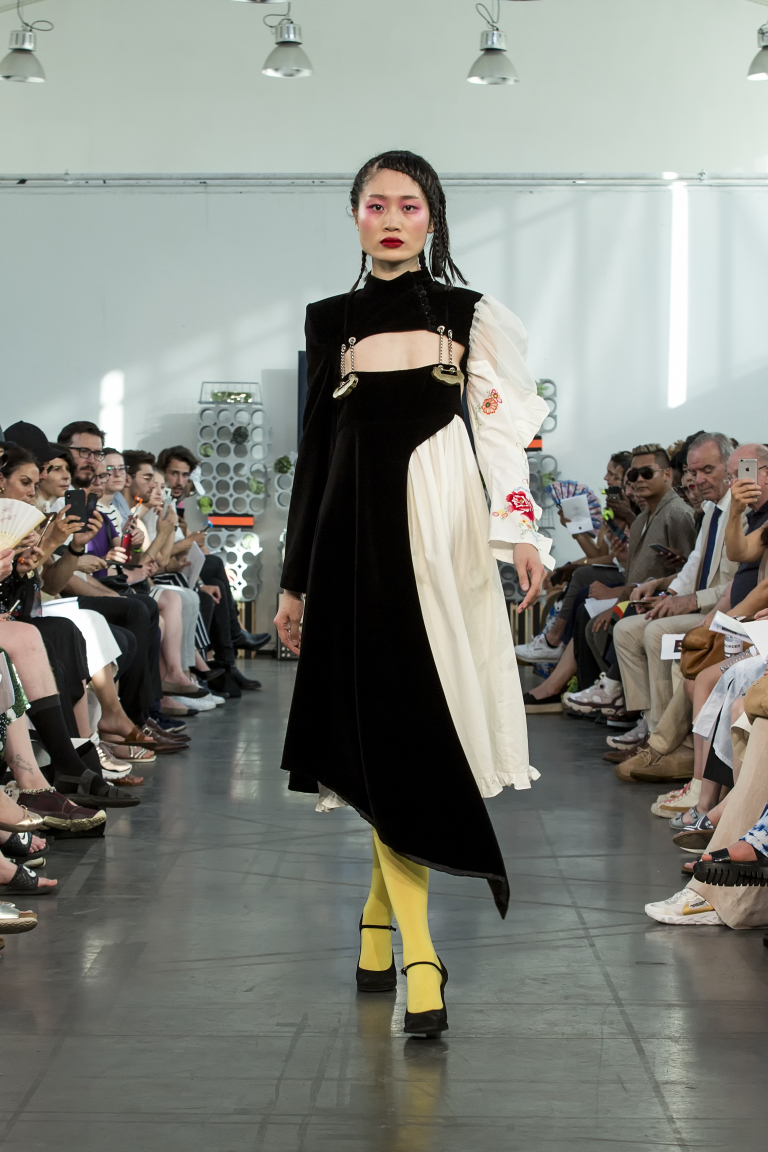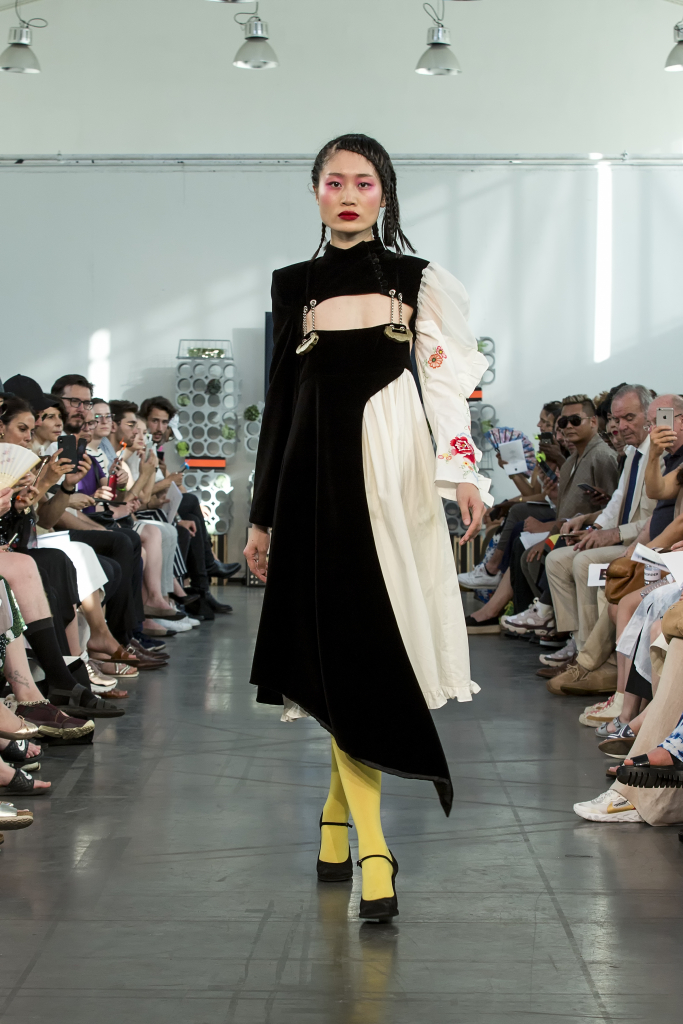 A collection that pays homage to her roots
Estelle Zhu's graduation collection naturally centres on a certain need to go back to her roots. Christened "Remember where you came from", this line examines modern and traditional Chinese values, while calling into question the weight of Western influences. "Being a young woman of Chinese descent born in France, I was able to observe during my many trips to the country that most Chinese people had a rather idealised and stereotypical view of the Western aesthetic, which influences their lifestyle and their idea of beauty. The interiors of the 'nouveau riche' are often decorated with imposing reproduction Louis XVI-style furniture and large crystal chandeliers, a symbol of the wealth and 'good taste' that some people think are European standards," explains the young 21-year-old designer.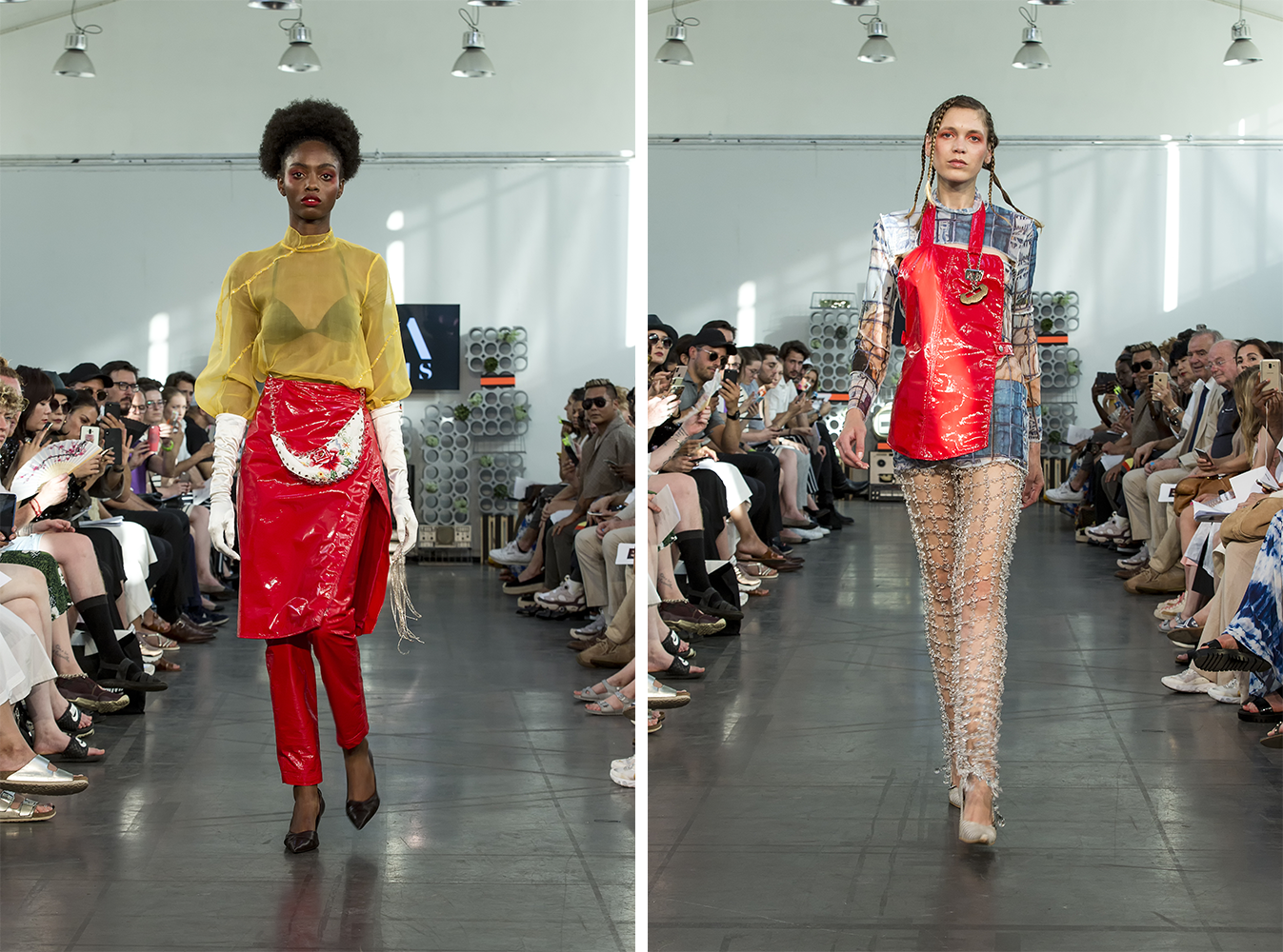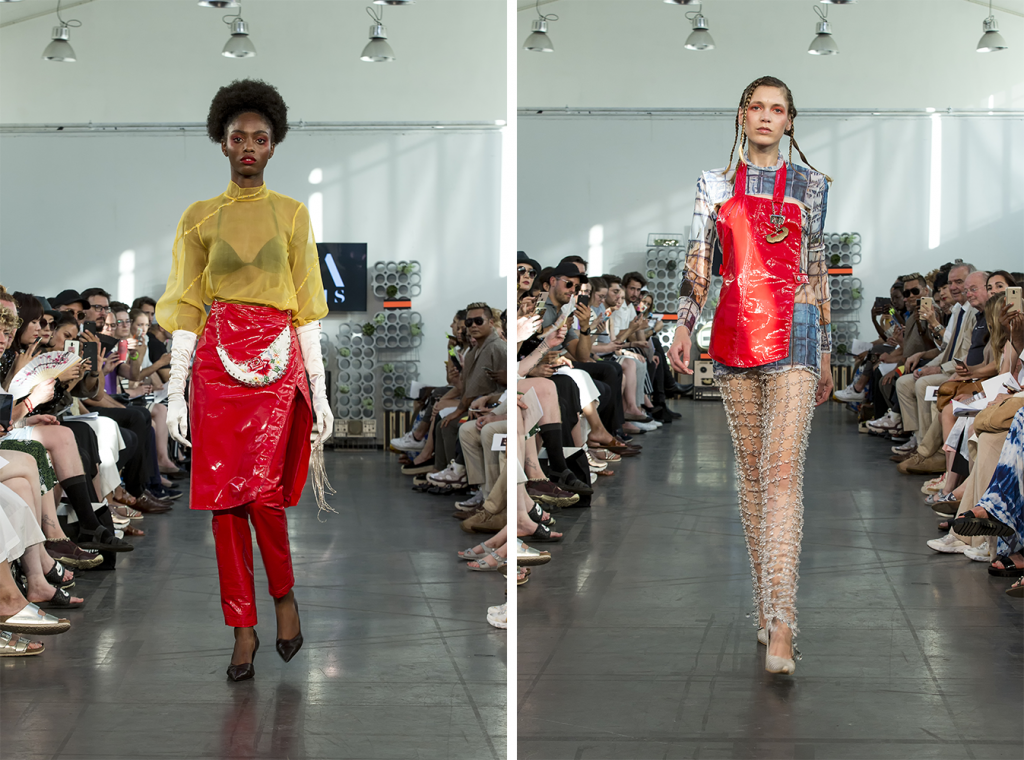 Her aim? To reconcile this obvious obsession with the West with a traditional aesthetic that is too often seen as unfashionable or "in bad taste". She readily appropriates everyday elements such as pastel-coloured cushions, traditional Chinese embroidery, TV "covers" in velvet printed with large peonies, the rooster, the national symbol of China, or Wenzhou tricycles. We find these inspirational elements implicitly running throughout this collection of anachronistic dresses with ambivalent yokes, floral skirts given a twist with openwork pullovers, and mesh trousers, set off with bright red PVC and trompe l'oeil tops. Designs sure to capture the audience's eye… and evidently the jury's, too.