Parisian couturier Djaba Diassamidze's foray into designing a concept store has given rise to a singular setting. Right at the heart of Barcelona's Eixample neighbourhood, he has taken over 1,500 m2 in a 19th-century building Casa Tomàs Roger. We find his collection along with a selection of objets d'art, a brasserie, a bookshop and furniture.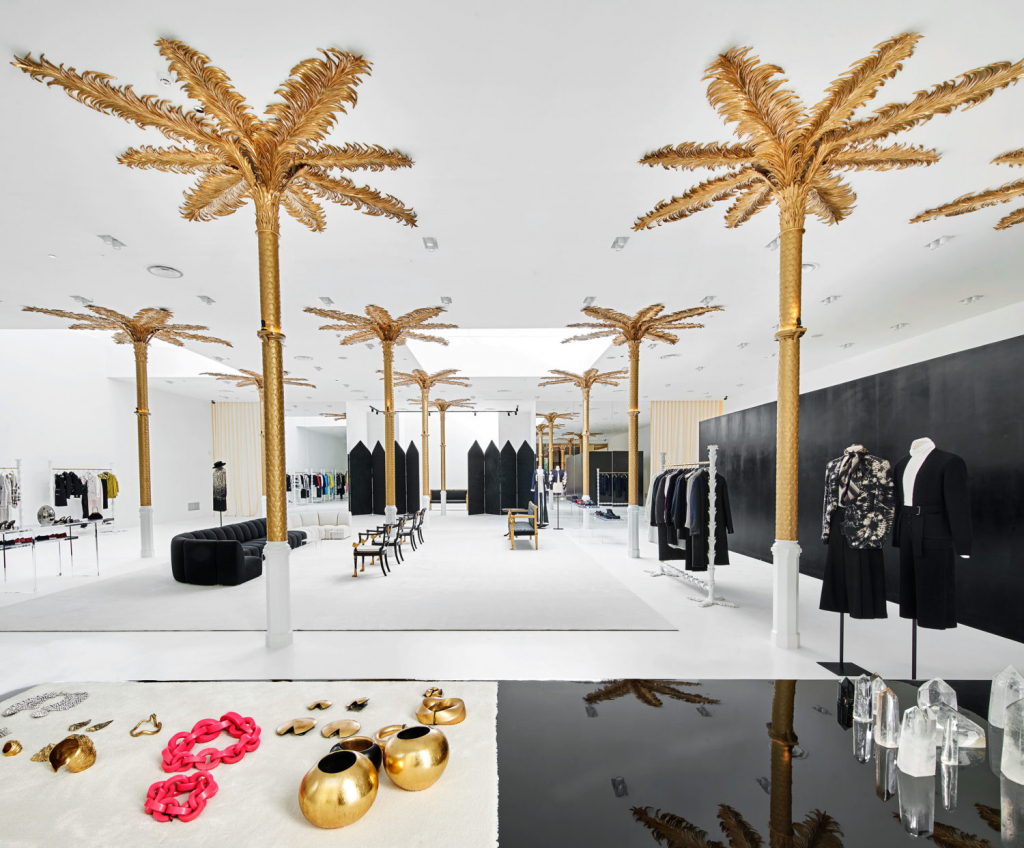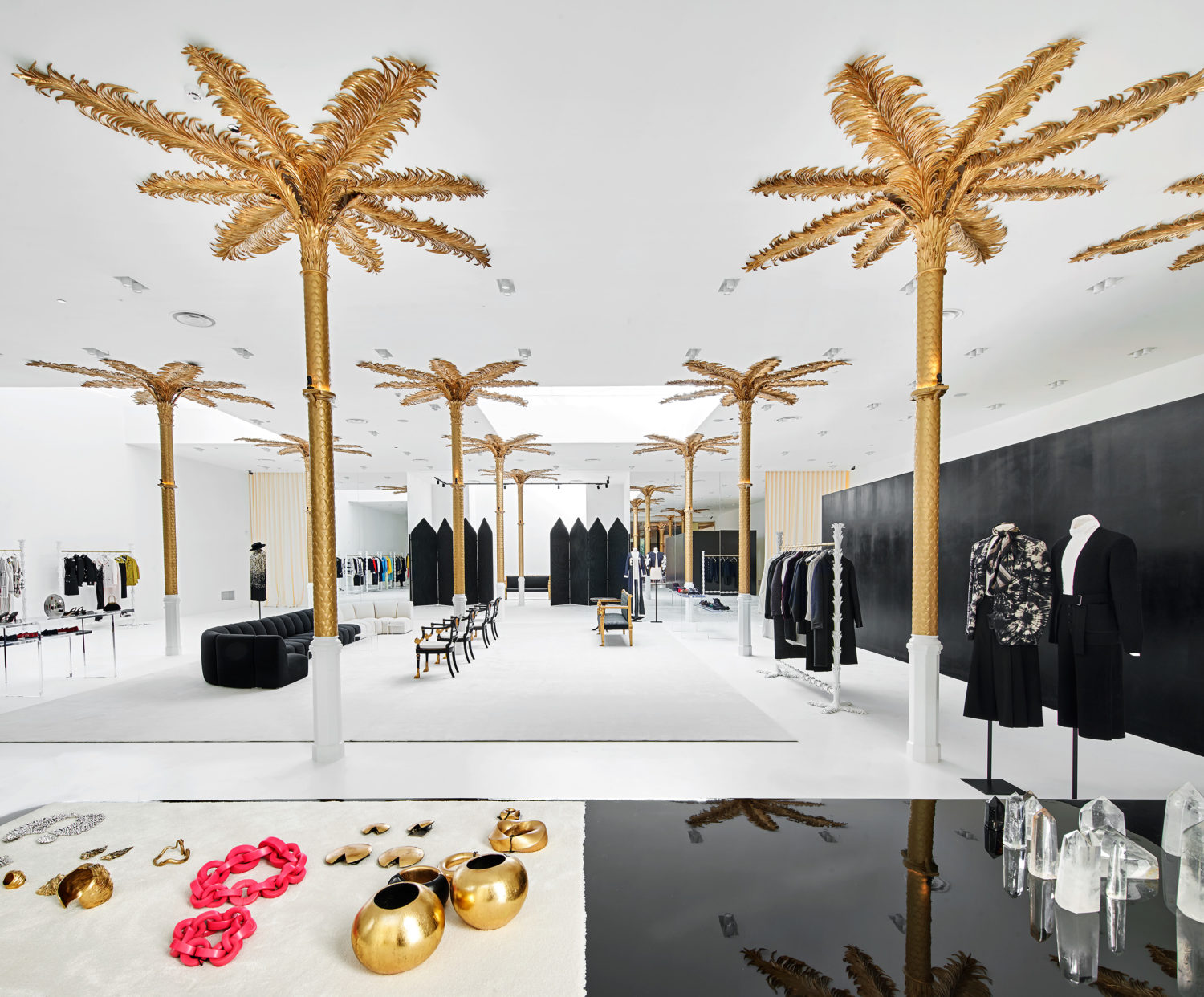 A gallery atmosphere
In an immaculate white gallery atmosphere, the designer has played on the contrast between brilliant white and large palm tree-style pillars adorned in gold.
Ivory marble tiles contrast with the light fittings and black lacquer furnishings by Muller Van Severen, Impossible Project, Lomography and Bang & Olufsen. The cutting-edge black screens make reference to the store's name – Darial, which means gate in old Persian.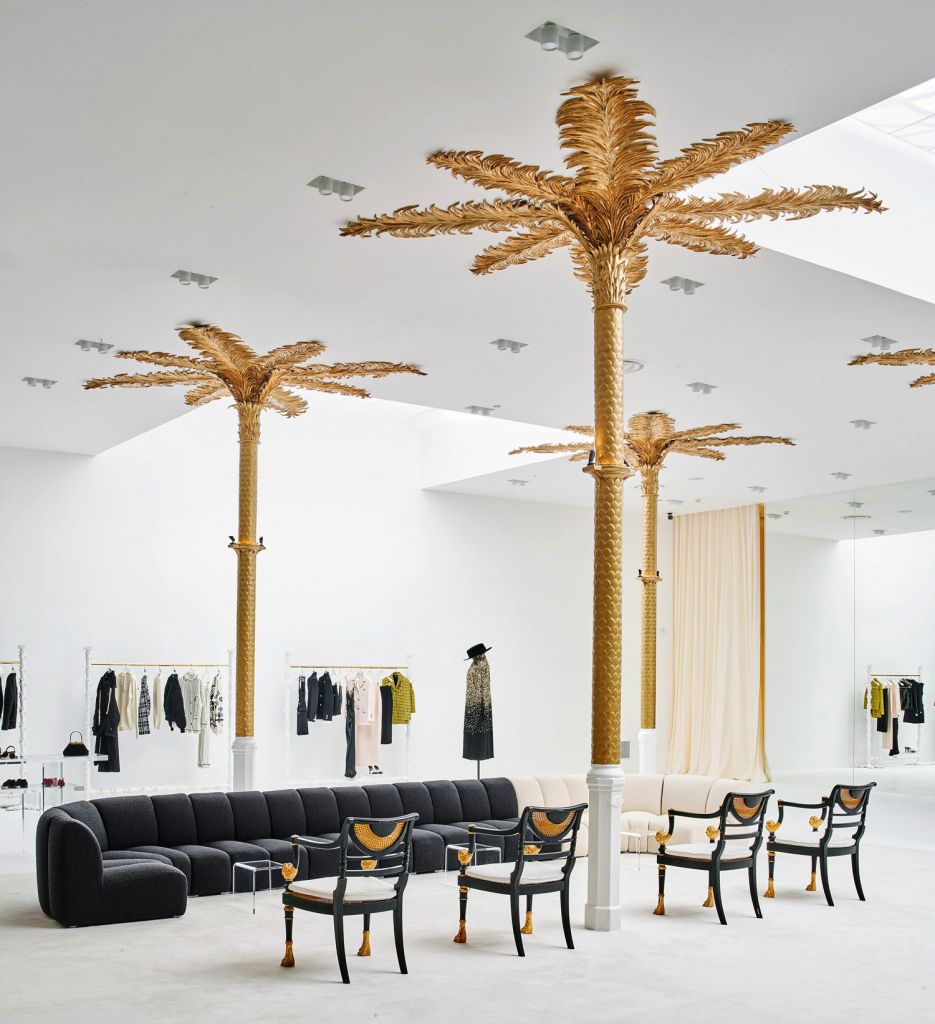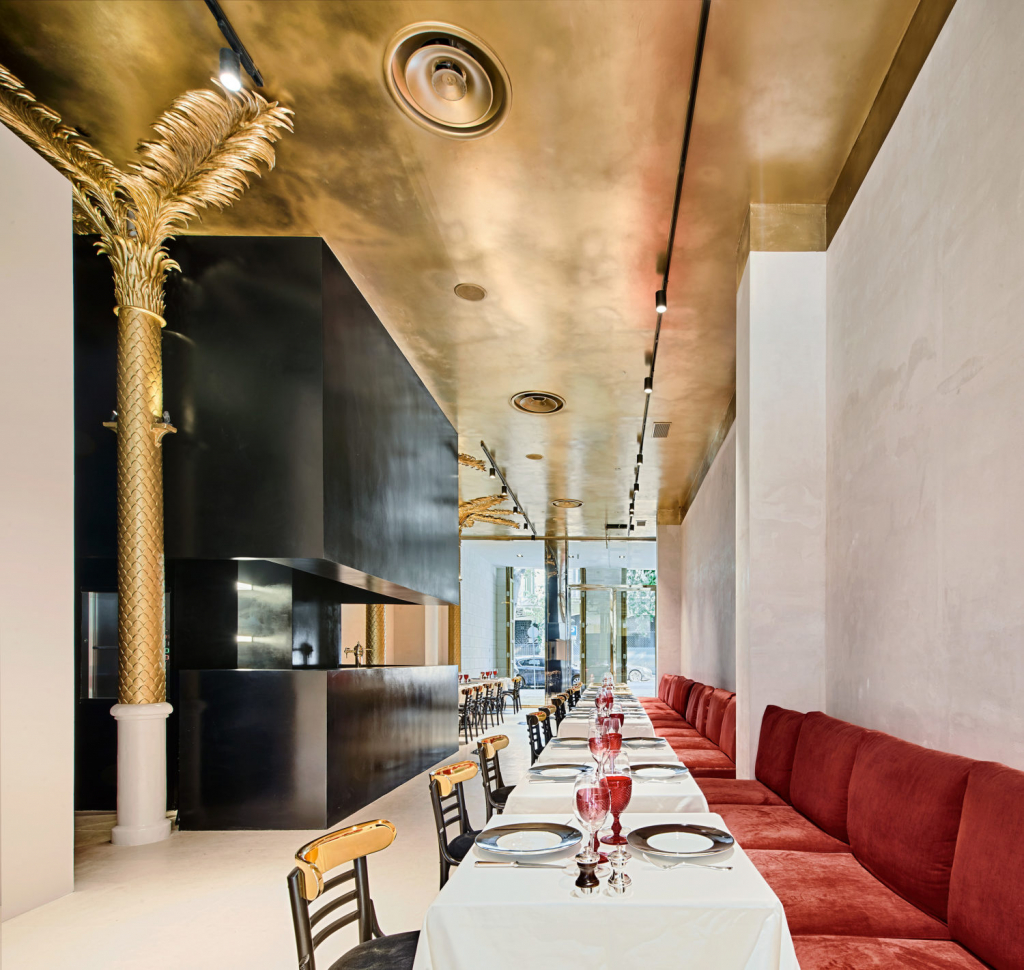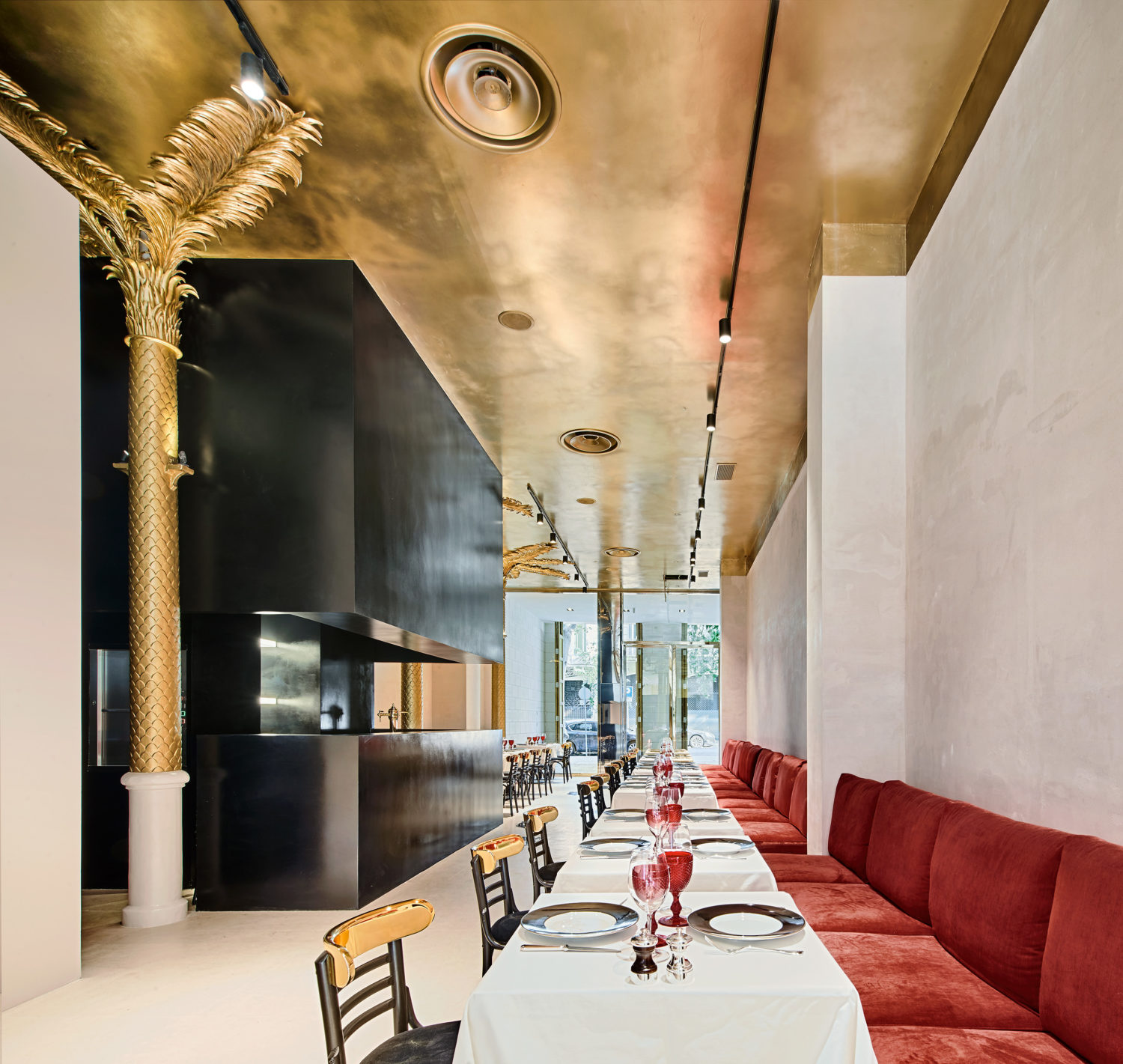 A luxuriant yet minimalist store
Our attention is captured by the golden palm tree-shaped columns, their fronds spread out over the ceiling, which give the store a completely exuberant side despite its total minimalism. There are Art Deco references such as large curved openings in the gallery, while the brasserie is a nod to the 1963 film, The Leopard, with a brushed gold-leaf ceiling and refurbished red velvet banquettes from the 19th century. Vintage furniture was chosen for the space, notably the Pierre Paulin sofa, Pierre Chareau lighting, and chairs and pedestal tables by Serge Roche.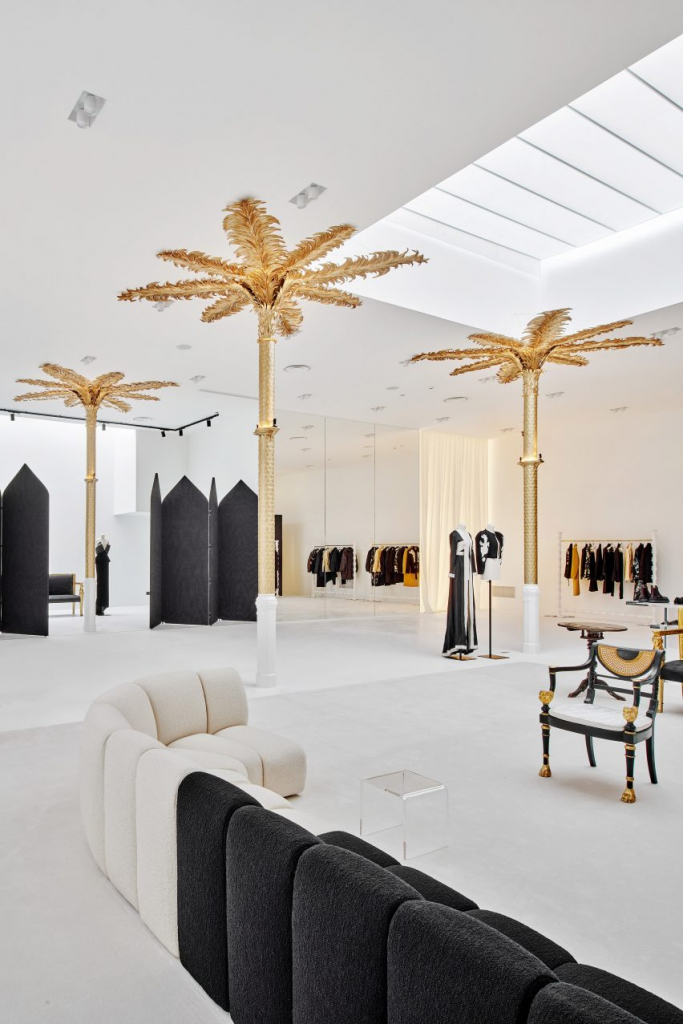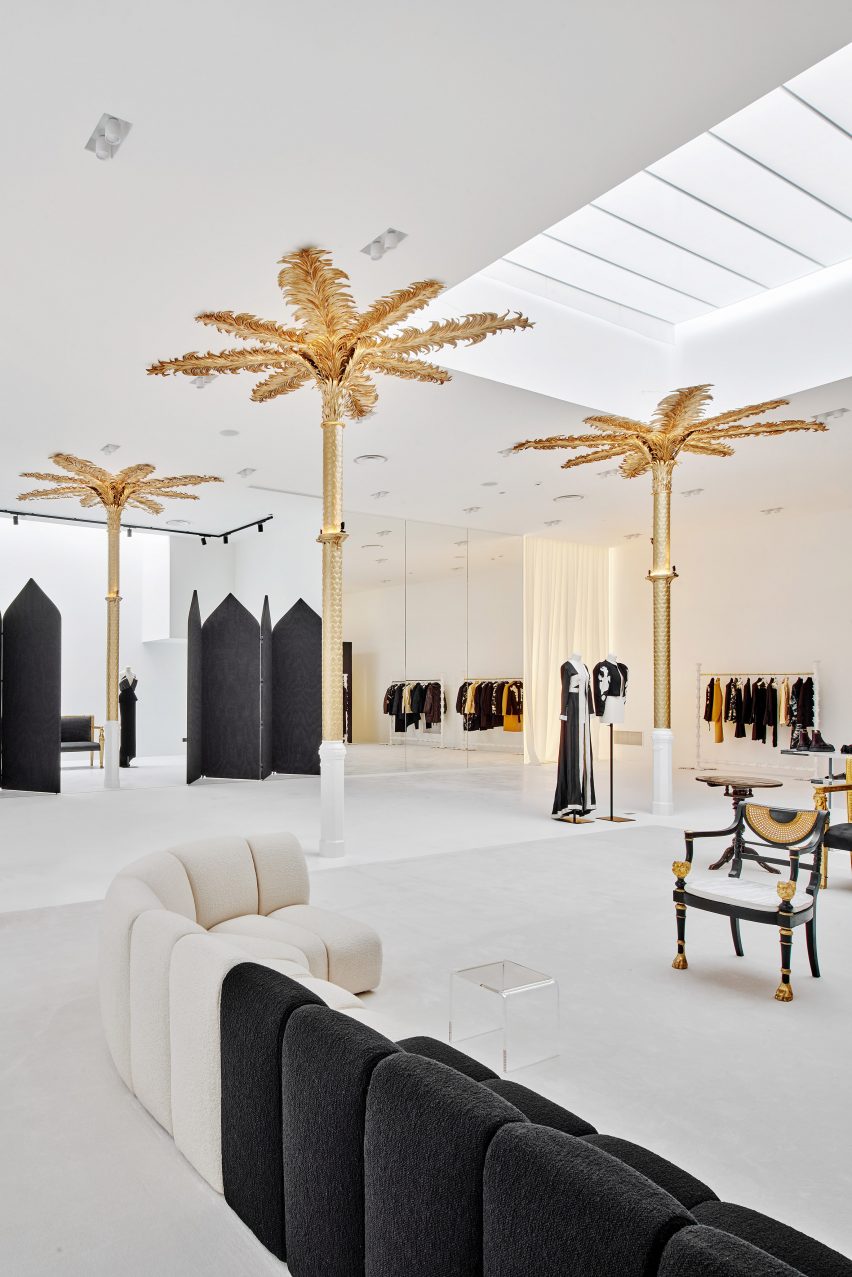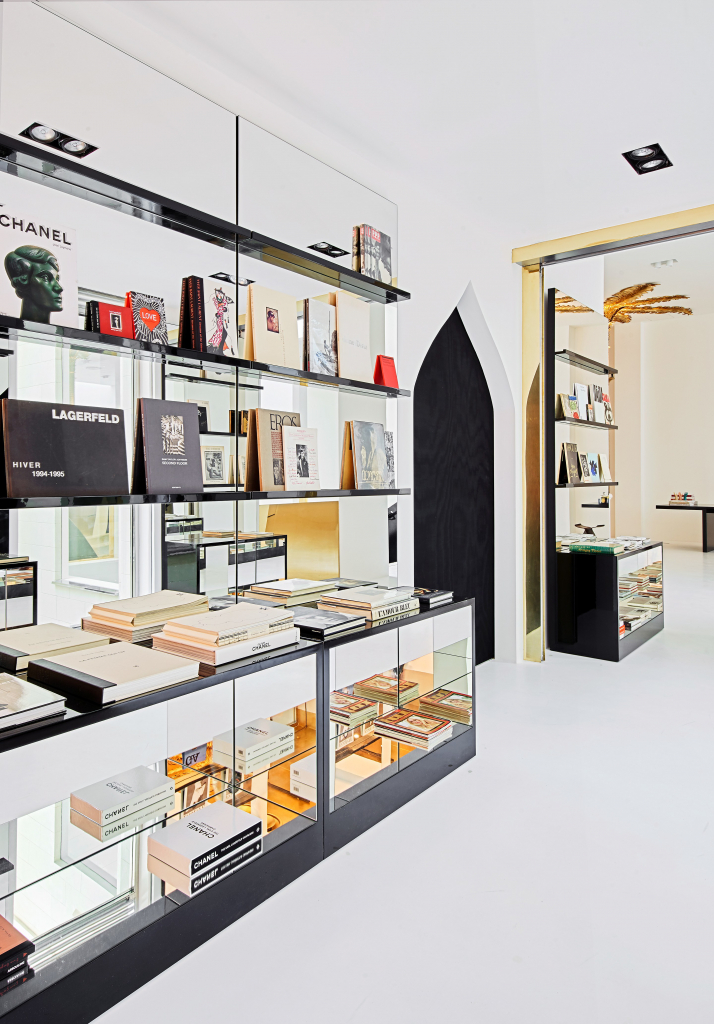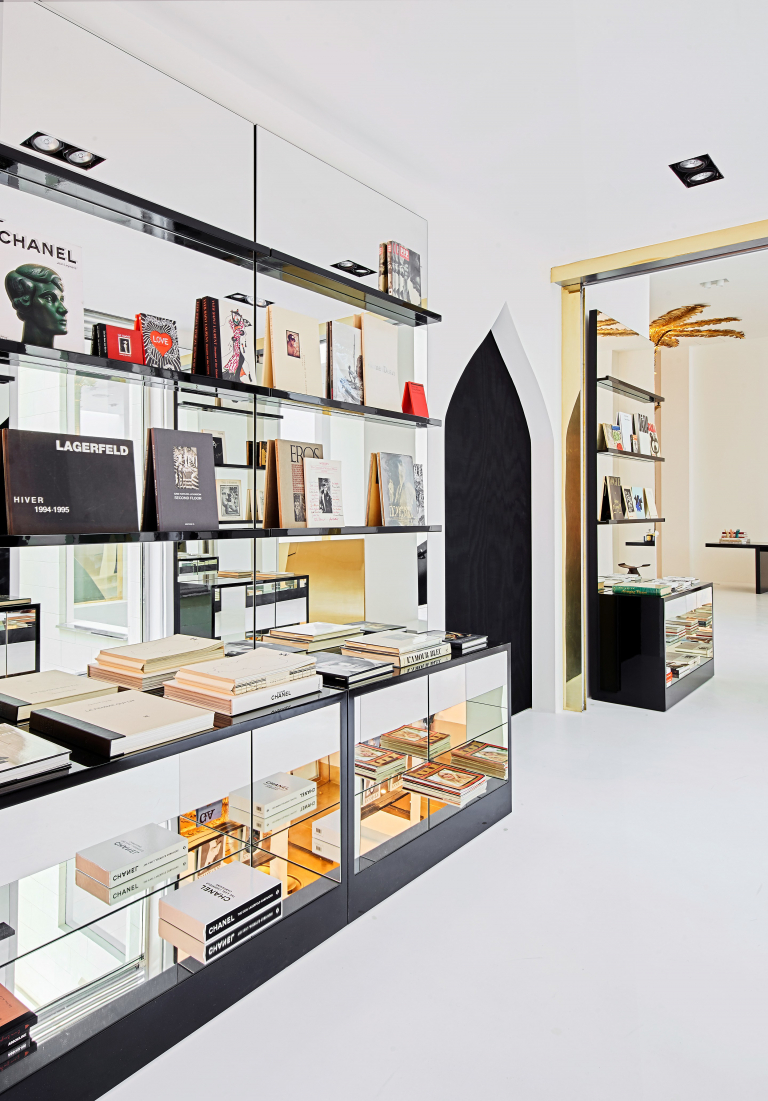 In the basement, a cloister looks out onto a courtyard, its vaulted openings housing a space for temporary exhibitions and collaborations with various contemporary artists.
Finally a store that gives pride of place to Spanish humour, grandeur and relaxation.