While the majority of luxury markets worldwide are slowly recovering from the Covid-19 pandemic, China has effortlessly bounced back, demonstrating its status as the leading market for luxury goods. This is a simple fact that most high-end brands have taken to heart for some time now. Only a few make an extra effort to capitalise on this market's dynamic and Burberry is following this path.
The opening of Burberry Open Spaces
Headed by creative director Riccardo Tisci since 2018, the British fashion house has reconnected with a population of young, switched-on consumers who boost demand, all the more so in very densely populated China. The very recent opening of Burberry Open Spaces is proof of this. It is an innovative commercial concept at the heart of Shenzhen's technological centre.
First of all, the location was skilfully chosen in the sumptuous shopping centre The MixC in the Nanshan district.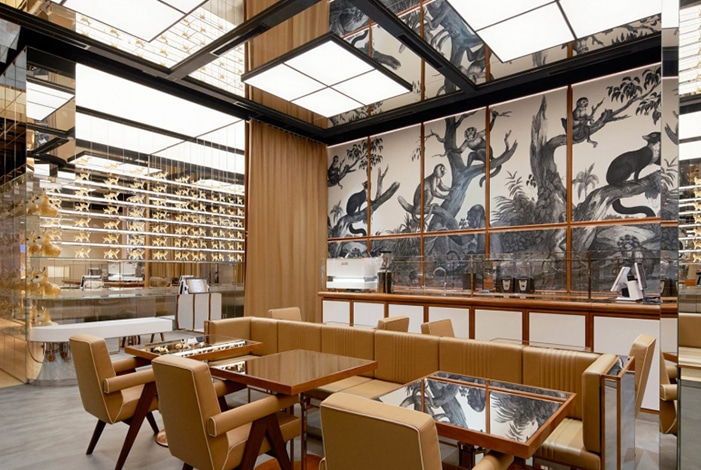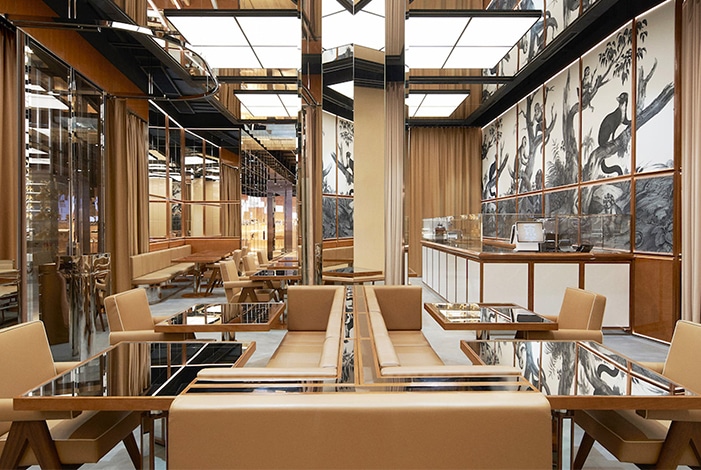 The 539-m² interior design was created by Burberry's in-house design team in London, but the technology integrated into it is the fruit of a collaboration with the Shenzhen-based video games giant and Internet provider Tencent. This is a real tour de force that allows the brand to establish itself with its codes and highly reputed Chinese technology.
At the entrance, shoppers and passers-by receive a foretaste of the store with an interactive sculpture reflecting the mirrored runway from the Burberry AW 2020 show to create an immersive moment to capture and share online on social media.
A cutting-edge digital strategy
The extremely popular messaging, payment and social media app WeChat has been incorporated into the store's format and shoppers can unlock exclusive product content, audio guides, individual appointments, table reservations and upcoming events. It is perfectly integrated into the Chinese market's operating systems and its consumer tools.
As a bonus, each customer also receives a playful digital animal avatar that evolves as they interact with the space, with new characters and outfits to discover like in a video game.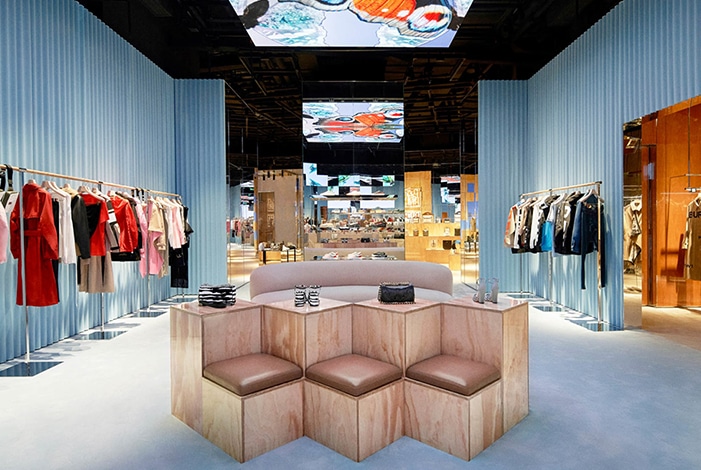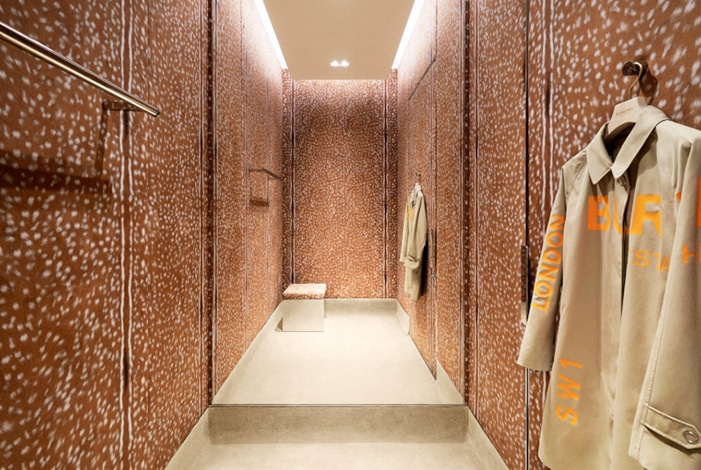 The store is divided into ten rooms, each one presenting a different setting to intensify the sense of discovery, and in the three fitting rooms shoppers can play their favourite songs from the playlist while trying on the clothes of their choice.
At Burberry Open Spaces, Thomas's Café becomes a social meeting space offering mid-century-inspired furniture and crockery that incorporate elements of nature and the animal kingdom to match the rest of the store. The menu is devoted to tea culture, symbolising both the United Kingdom and China. The space also plans to host workshops, exhibitions, live performances and other events in the near future to stay connected to its habitués.
Vidéo de la boutique :