The site for buying and selling second-hand clothing is offering a simple and effective tool to better assess our wardrobe's carbon footprint. Here's how.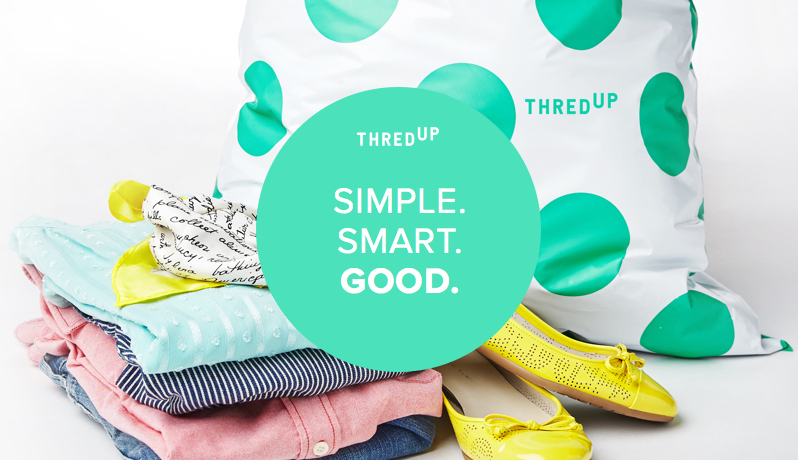 A pertinent fashion tool
Although almost 92% of French people want to consume more responsibly in 2020, over two thirds of women admit that they have no idea how to reduce their carbon footprint when it comes to fashion. For this reason, the online second-hand clothing store ThredUp has joined forces with the independent environmental research firm Green Story to create the Fashion Footprint Calculator, a tool allowing anyone to very easily determine their wardrobe's carbon footprint.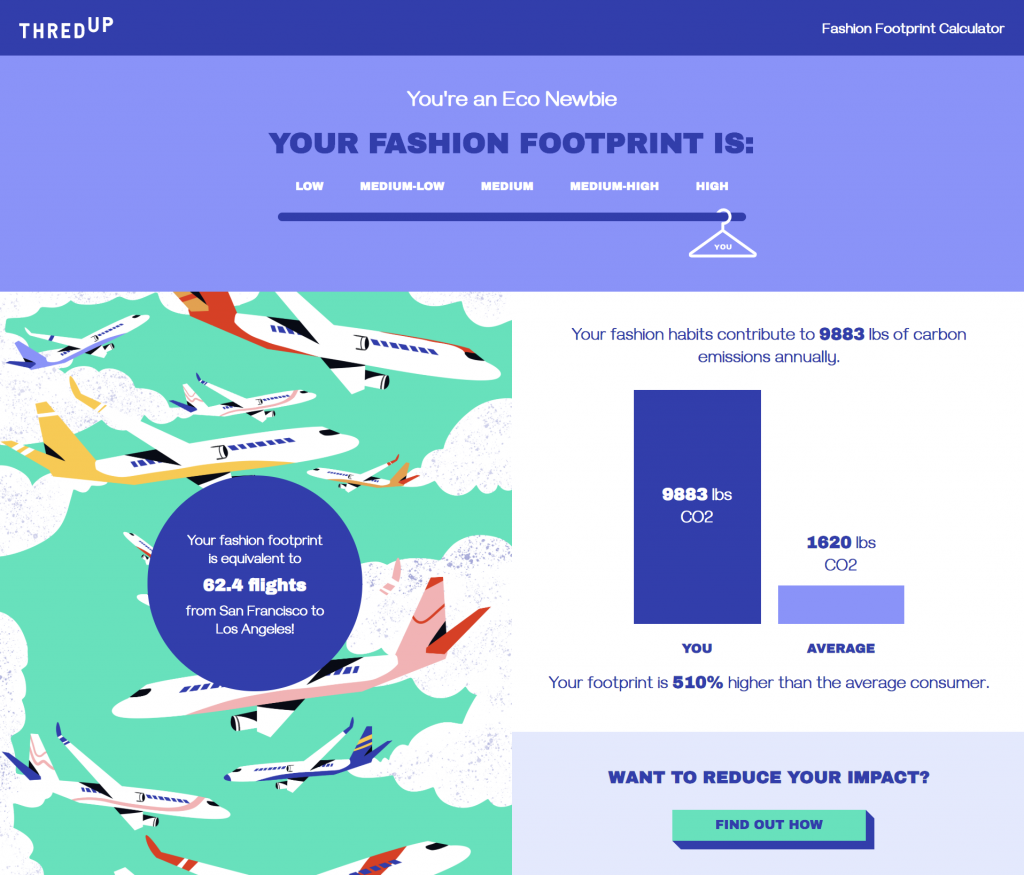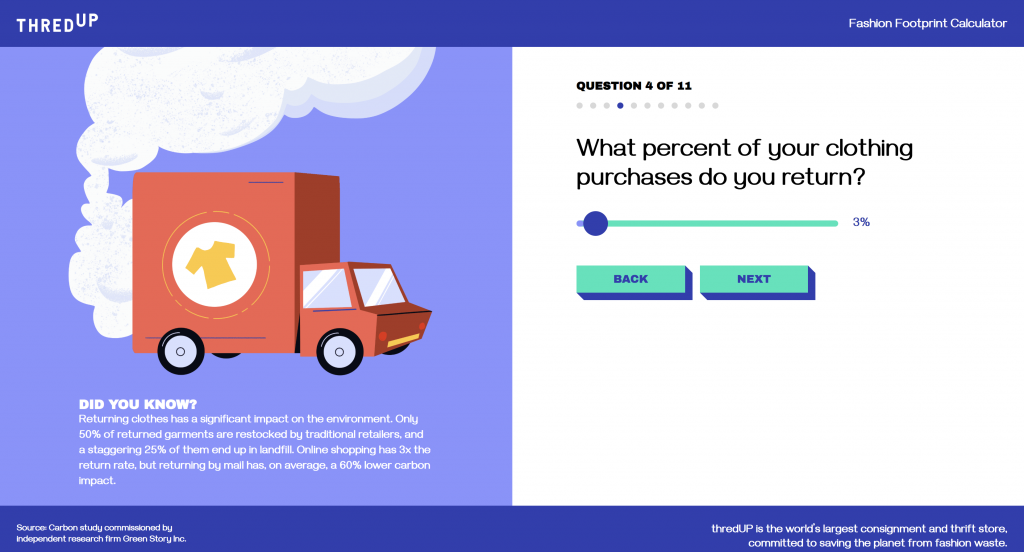 More precisely, it will be able to determine the pollution produced by the way we purchase, care for or quite simply use our clothes and, above all, will be able to give a few simple and effective tips on how to reduce its harmful effects on the environment. For instance, in the case of online shopping, choosing the slowest delivery method halves your purchase's carbon footprint. In the same way, washing your clothes on the cool cycle reduces it by 10%. A wealth of good habits to adopt to reconcile fashion and the environment.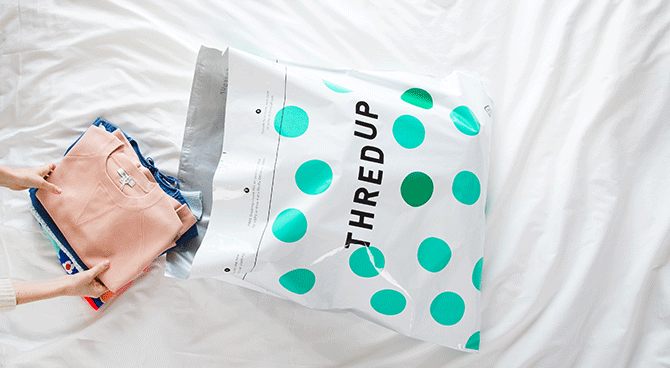 "Taking action"
"While it's universally known that fashion pollution is a problem, we were surprised to find that most consumers don't think their individual clothing choices matter. The reality is, to change course, both brands and consumers need to take action and make positive changes," says Erin Wallace, thredUp's vice president of integrated marketing.
"We know most consumers want to do better, but aren't sure how. Our Fashion Footprint Calculator aims to show how each one of us can play a role in reducing the carbon footprint of our individual closets to collectively create a more sustainable fashion future. The more we understand the impact of our fashion choices, the easier it is to make smart decisions," she says.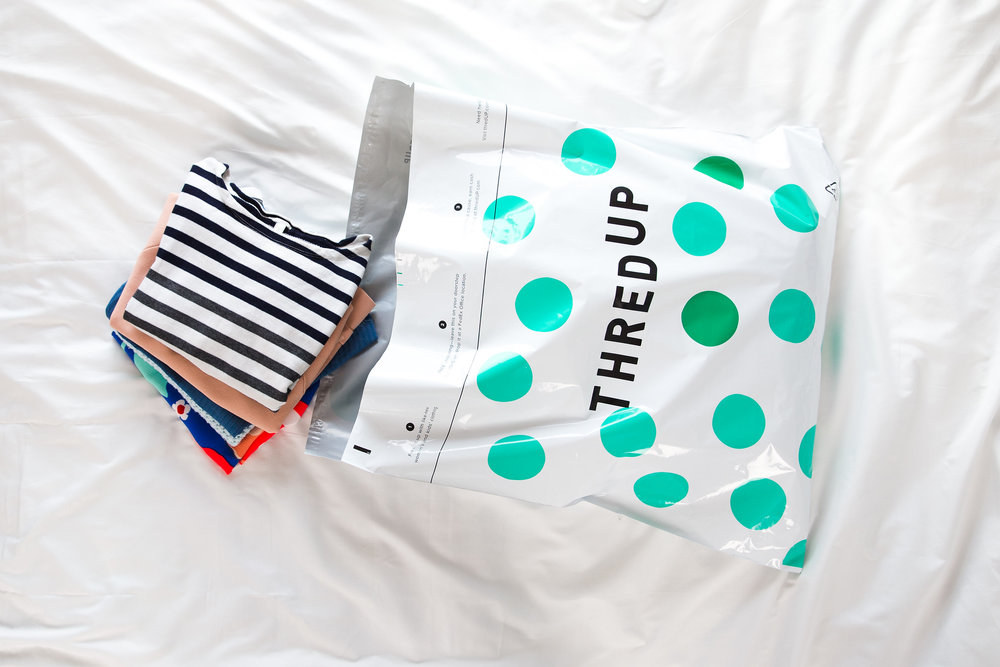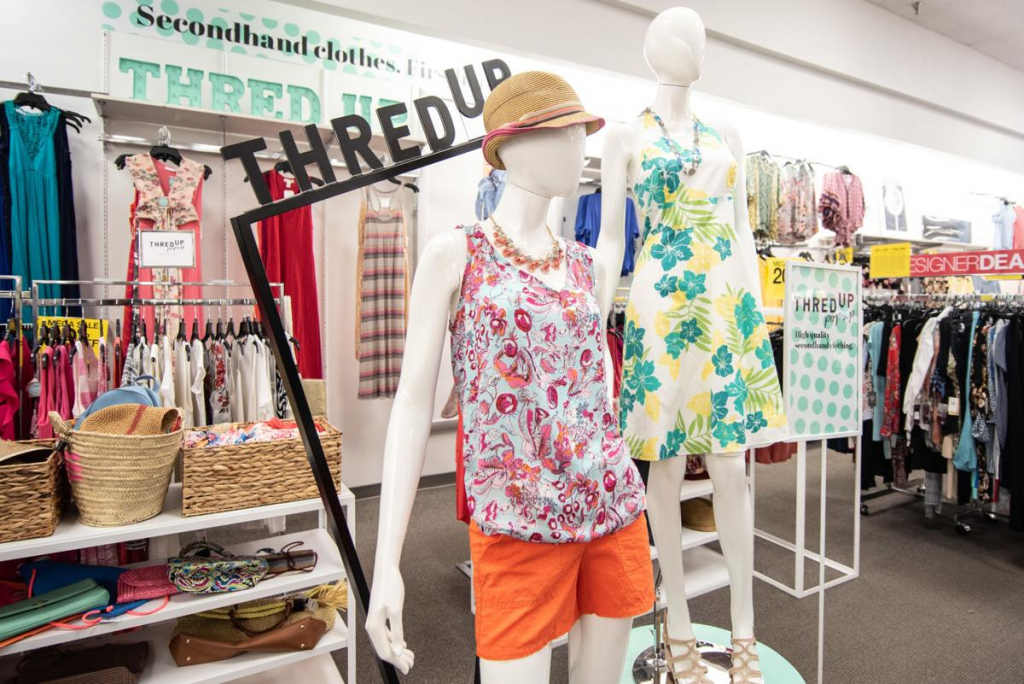 Discover ThredUp by going to their website : https://www.thredup.com/