Textured detailing, realistic digital prints, shimmering colours: for spring/summer 2022, Liebaert is presenting a highly attractive fabric line for lingerie and swimwear that can be discovered at the Interfilière Paris trade fair from 18 to 20 January 2020.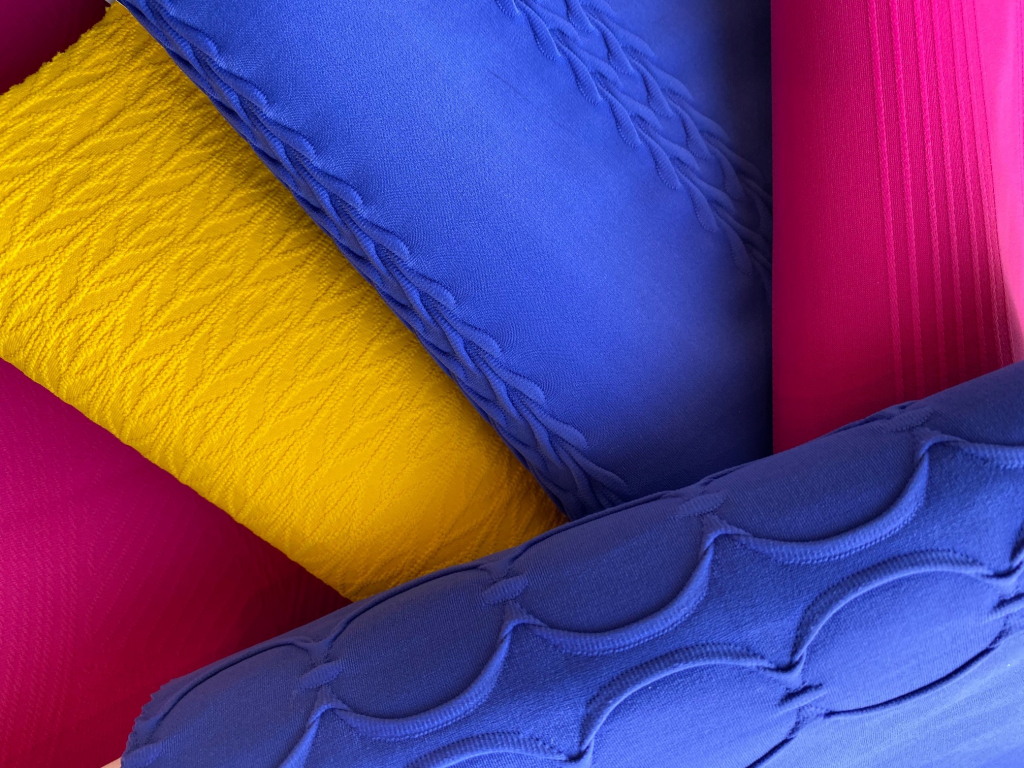 Fine gauges and textured knits: a winning duo
The Belgian specialist in ultra-fine gauges, Liebaert – the inventor of NanoStitch® – is this year producing a new range of textured jacquards with LYCRA® fibre composed of three levels of tone-on-tone depths.
With their combinations of lines, hollows and geometric patterns, these jacquards have the advantage of creating highly visual 3D effects. Christened EBC, these textiles also offer comfort and softness thanks to their 40 gauge and a composition incorporating 44% Lycra®. They can be used just as well for swimwear collections, due to their bright and punchy colours, as lingerie, with delicate shades inspired by artisanal wallpaper inlaid with dried flowers. For underwear, a range of tulle jacquards with cotton-effect Lycra® is also available, all making the most of lightness, comfort and durability.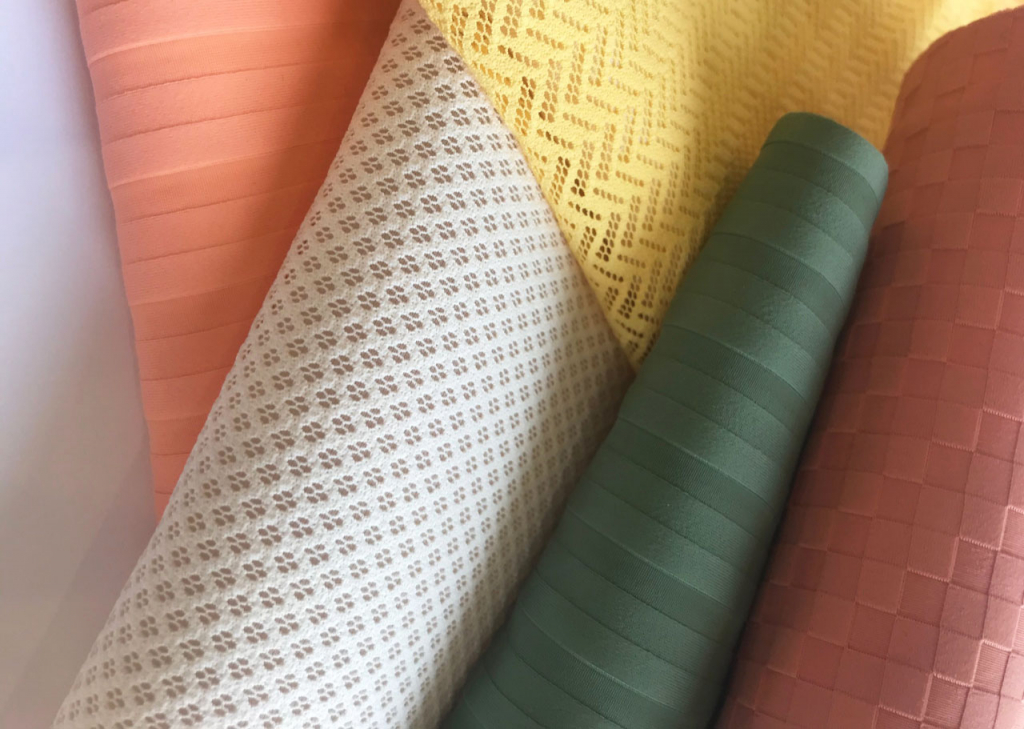 Finally, a collection of swimwear fabrics in 60 decitex jacquards consisting of 80% polyamide and 20% Lycra® Xtra LifeTM completes this new textile offering. With their striking textured effects, they are available in tone-on-tone, two-tone or ethnic motif designs. They are also particularly resistant to chlorine and sunscreen thanks to the Lycra® Xtra LifeTM fibre.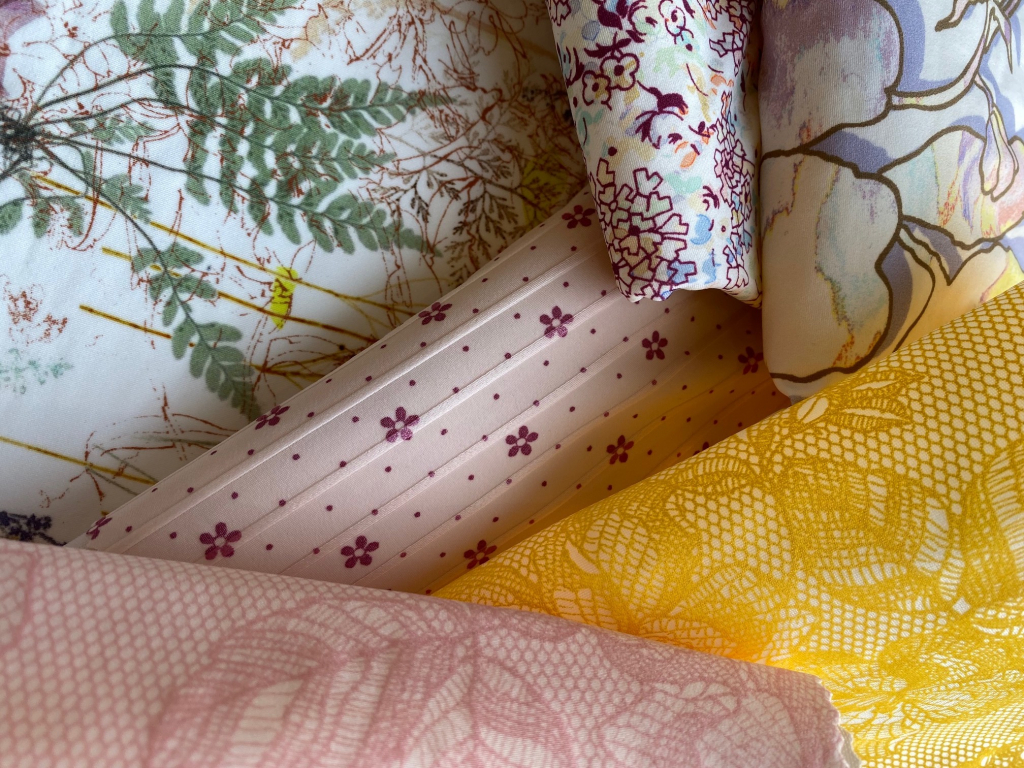 Vibrant traditional or digitally printed prints
With this collection, prints are given pride of place with extremely realistic finishes thanks to digital printing and high comfort and softness with a knit in 80% polyamide 6 and 20% Lycra®. When it comes to lingerie, we find herbaria with extremely realistic dried flowers, watercolour-style foliage with digital printing, and incredibly delicate lace effects with traditional printing
Swimwear also sets the tone with a variety of different prints, whether paisley patterns, reworked animal motifs, bayadere stripes or pop flowers in flashy colours. In terms of comfort, all these soft knits adapt to our slightest movement thanks to a composition with Lycra®.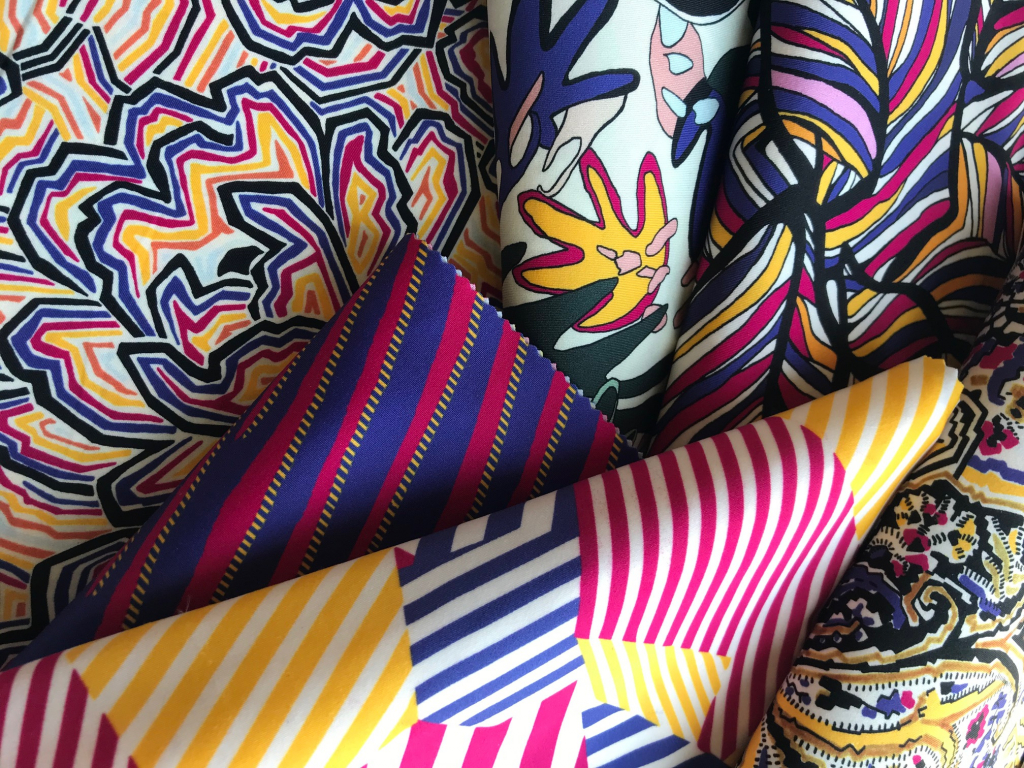 Environmentally-friendly fabrics
With its finger firmly on the pulse, Liebaert is continuing to expand its offering of eco-friendly fabrics in both lingerie and swimwear with its "Eco.range" line. Made of RecoNylon, recycled polyamide yarn salvaged during production, these innovative knits are crafted with Lycra® fibre to give them the same characteristics of comfort, softness and performance as the others.