From synthetic leathers made from fruit and vegetable peels to recycled nylon and waste from fishing nets, our rubbish has never been so trendy. Here's a review of new sustainable fabrics that will soon be seen in our wardrobes.
Econyl
Created in 2011 by Italian textile manufacturer Aquafil, Econyl was initially favoured by sports and swimwear brands such as Speedo and Adidas. However, thanks to its resemblance to traditional nylon, it is now being adopted by luxury fashion houses. Made from abandoned fishing nets and leftover fabric for landfill, Econyl is made through a chemical recycling process in which plastic waste is broken down into polymers, before being transformed into a nylon thread that can be infinitely recycled without ever losing its quality.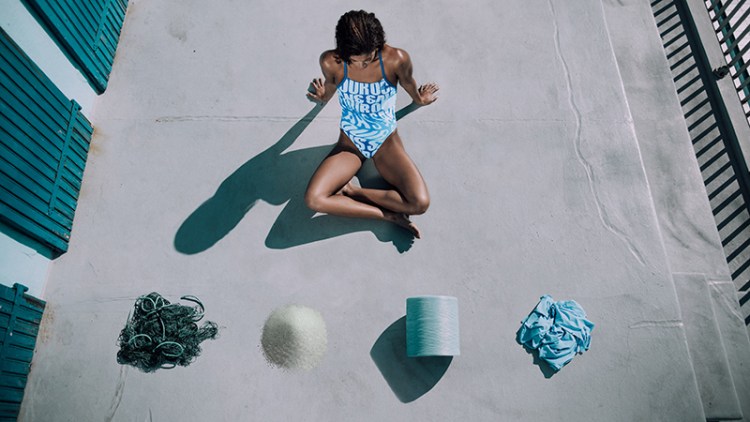 Prada launched a line of Econyl nylon bags last June and plans to replace all of its nylon products with Econyl by 2021, while Burberry launched Econyl trench coats in August. Finally, luxury tights brand Wolford sells fishnet tights and socks made from this material.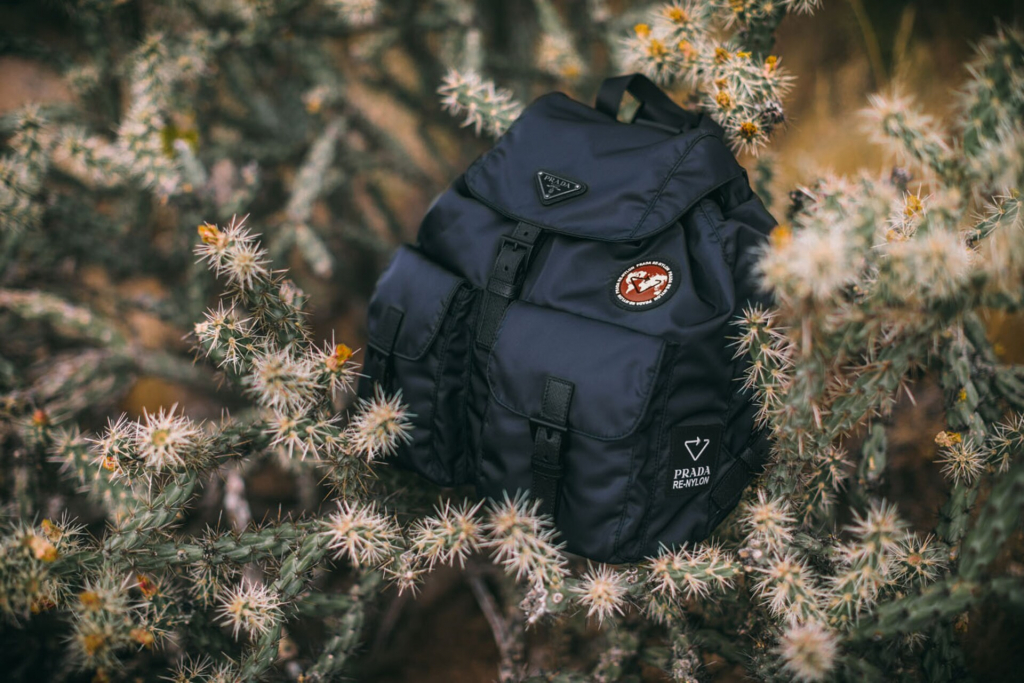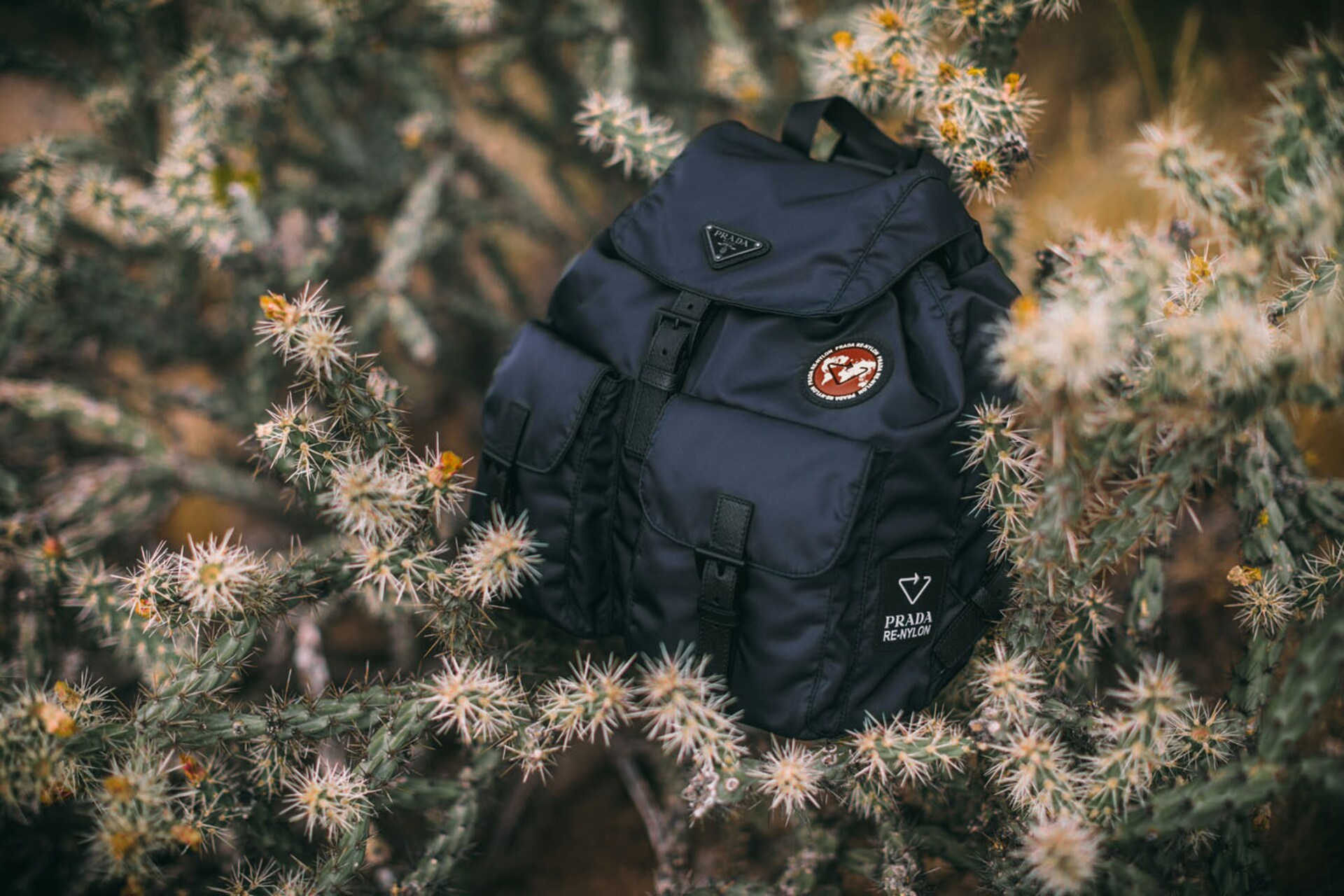 Mylo
Developed by bioengineering company Bolt Threads from San Francisco, Mylo is a new faux leather made from the mycelium cells found in fungi. The mycelium grows in a tray with additional nutrients until it becomes spongy. It is then compressed, dyed and tanned to achieve its leather finish. Stella McCartney has already worked with Mylo on a prototype of her Falabella bag, which was displayed at the V&A's Fashioned from Nature exhibition.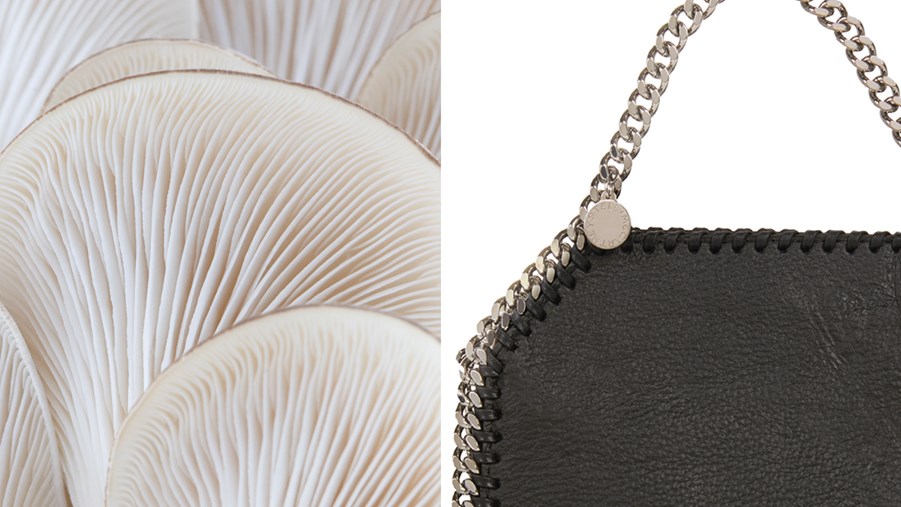 Microsilk
Another Bolt Threads creation, Microsilk is a laboratory silk inspired by the silk produced by spiders to weave their webs. Synthetic silk is created by imitating the proteins of spider silk using a process of fermentation of water, sugar and yeast. Stella McCartney has already used this material to create a gold mesh cocktail dress, exhibited at MoMA in 2017, and continues to collaborate with the company for her future collections.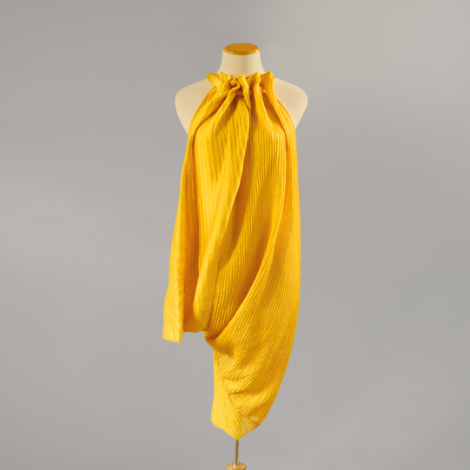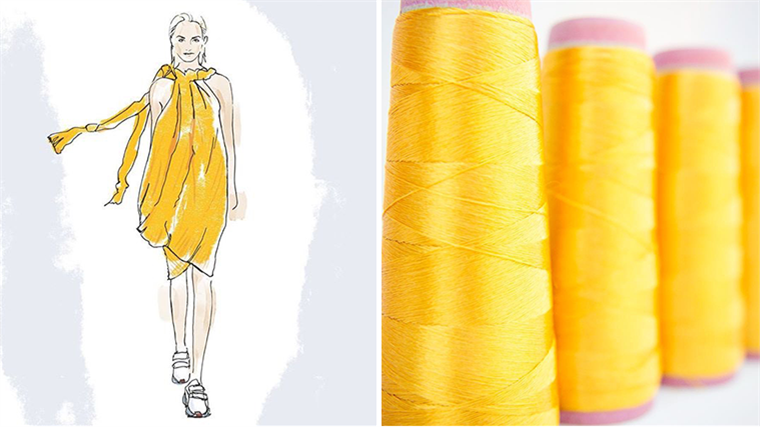 Apple peel
Working with apple orchards in the Italian Alps, Italian company Frumat transforms apple waste into a biodegradable vegan faux leather. An innovation so convincing that it won the technology and innovation prize at the Green Carpet Fashion Awards 2018 in Milan. This material has been used by Brazilian sustainability brand Zilver for its jackets and biker pants, as well as by shoe brand Po-Zu, which launched trainers made from apple peel last August.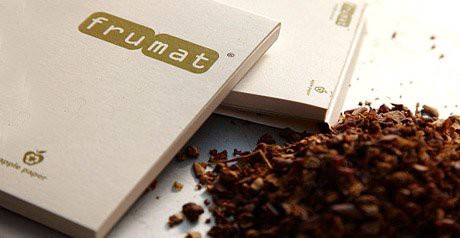 Corozo nuts and milk proteins
In addition to looking for ecological alternatives to fabrics, brands focused on sustainable development are also considering alternatives to plastic elements such as buttons. Brands such as Ralph Lauren, J. Crew, Banana Republic and Folk are among those who have started using Corozo, a supplier of corozo-based buttons from South America, while Phoebe English has used buttons made from casein – a natural milk protein – in her spring/summer 2020 collection. The protein is processed and hardened into sheets from which the buttons are then cut. Nothing could be simpler!