Merci in Paris, Bergdorf Goodman in New York, The Goodhood Store in London, LNFA in Berlin, etc.: concept stores are found all around the world. More than a distribution method, they are now proving to be a real marketing strategy.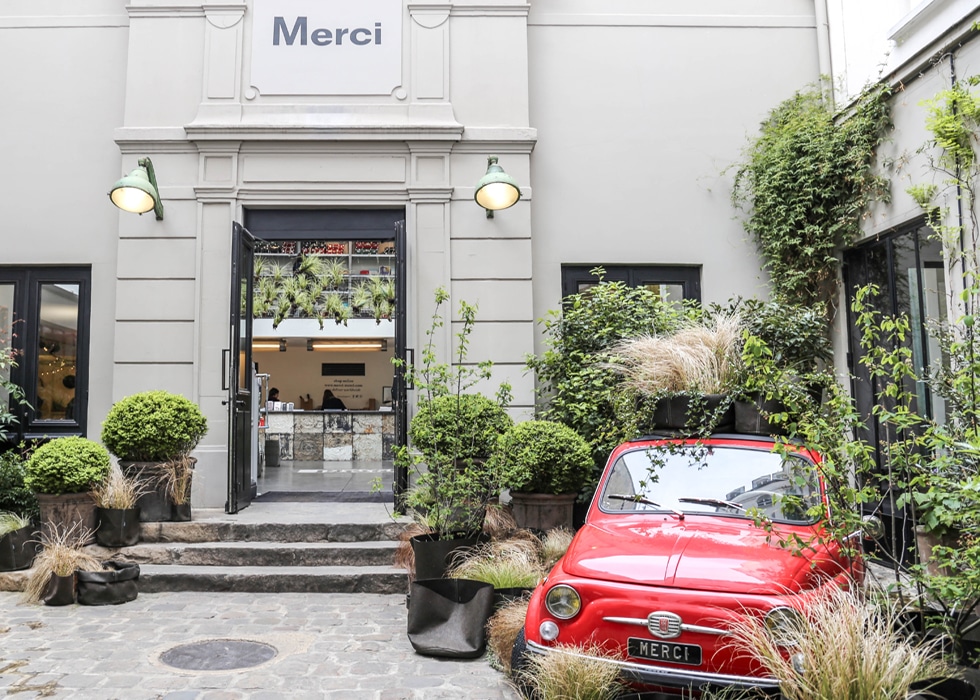 Fashion, art, design, lifestyle, food and even more…
Present on the retail market for around twenty years, the number of concept stores worldwide continues to grow apace. While it is now home to many multibrand spaces, the French capital welcomed its first – by the name of L'Eclaireur – in 1980. Art and fashion enthusiasts Armand and Martine Hadida created an eclectic space where high-end designer pieces could rub shoulders with avant-garde architectural works.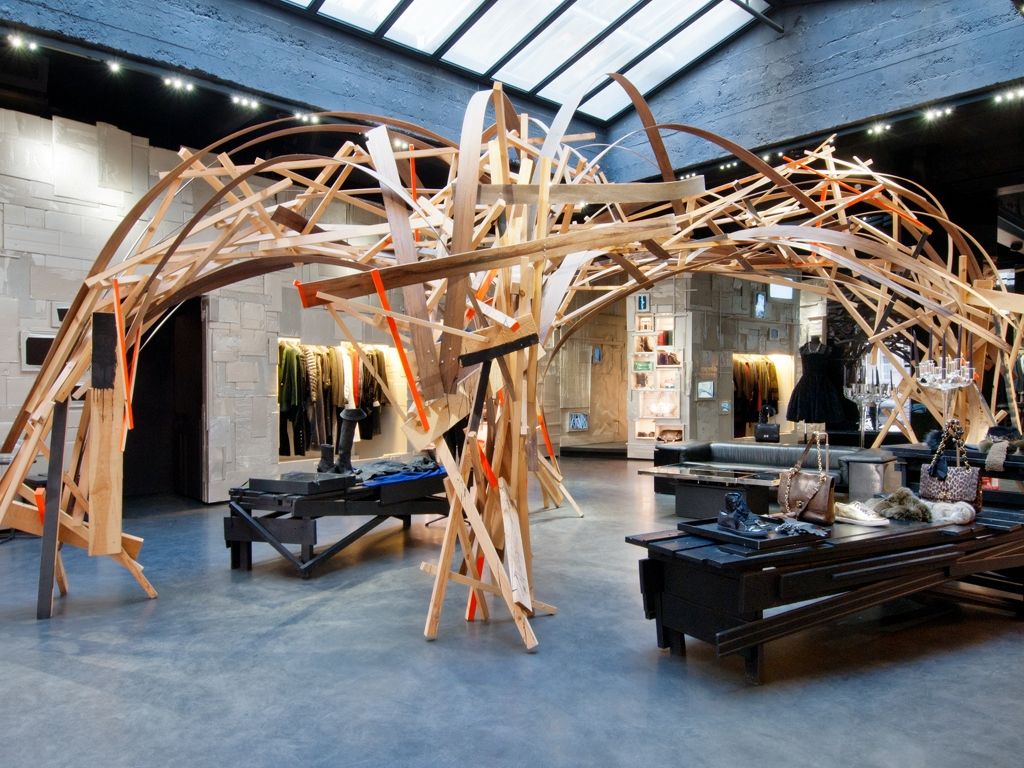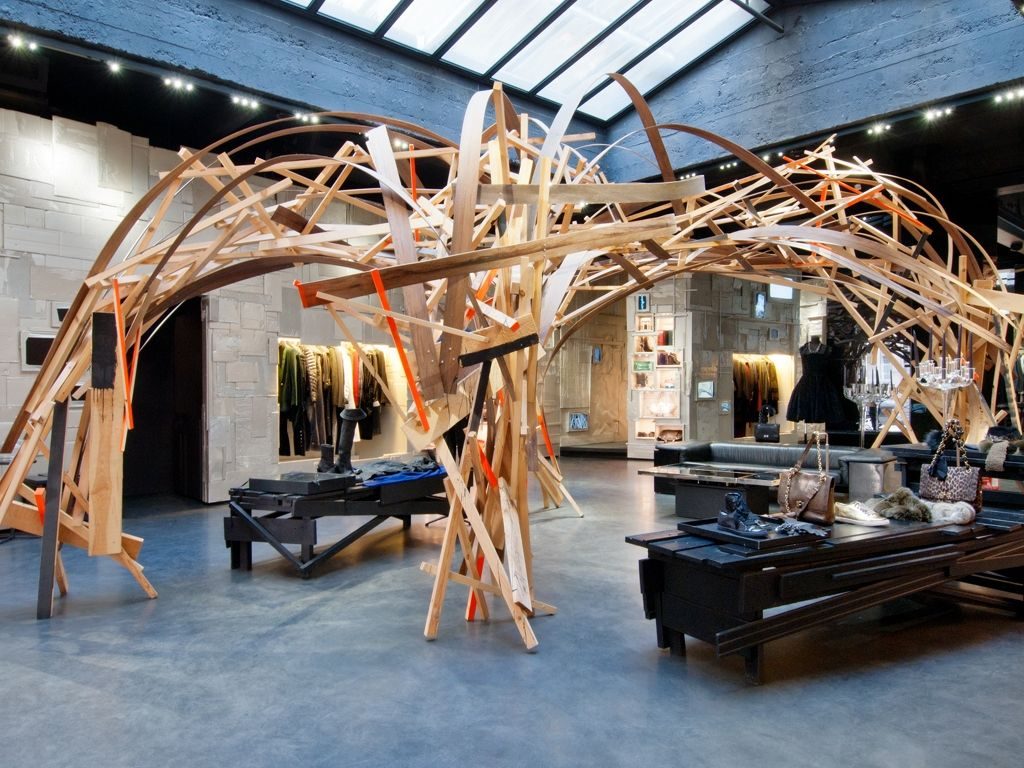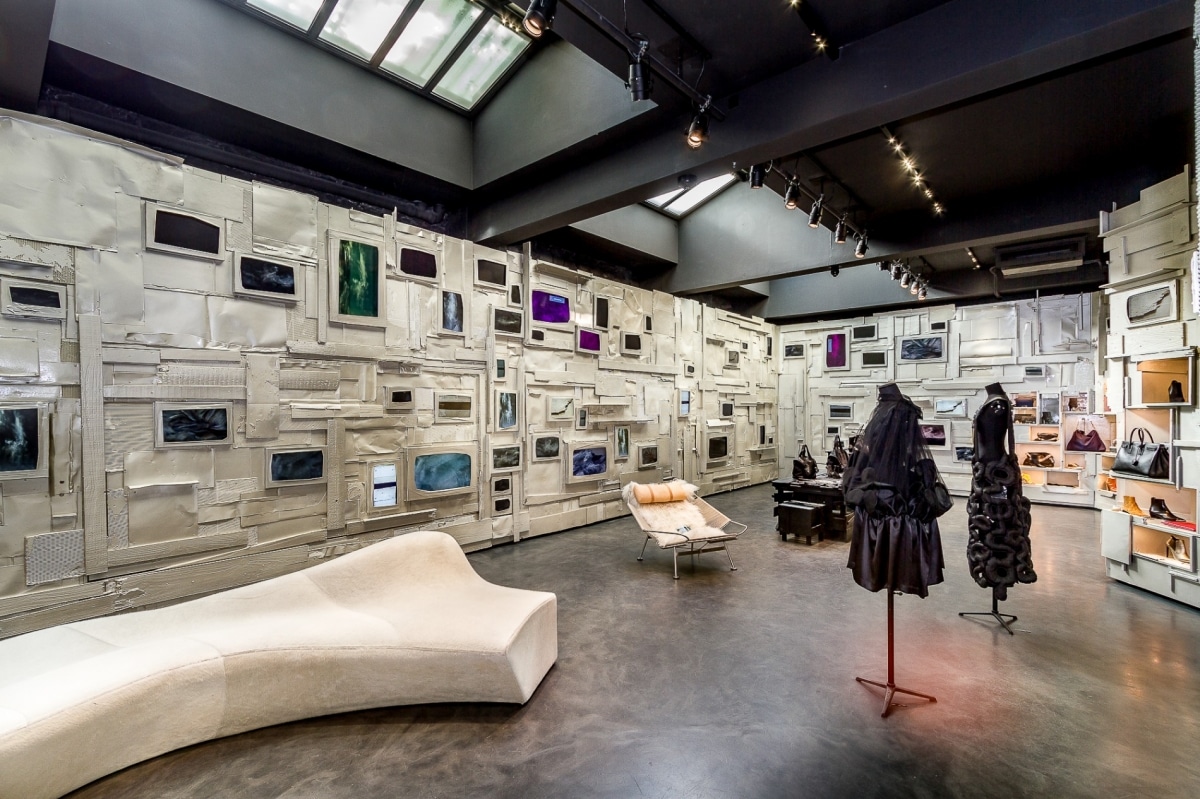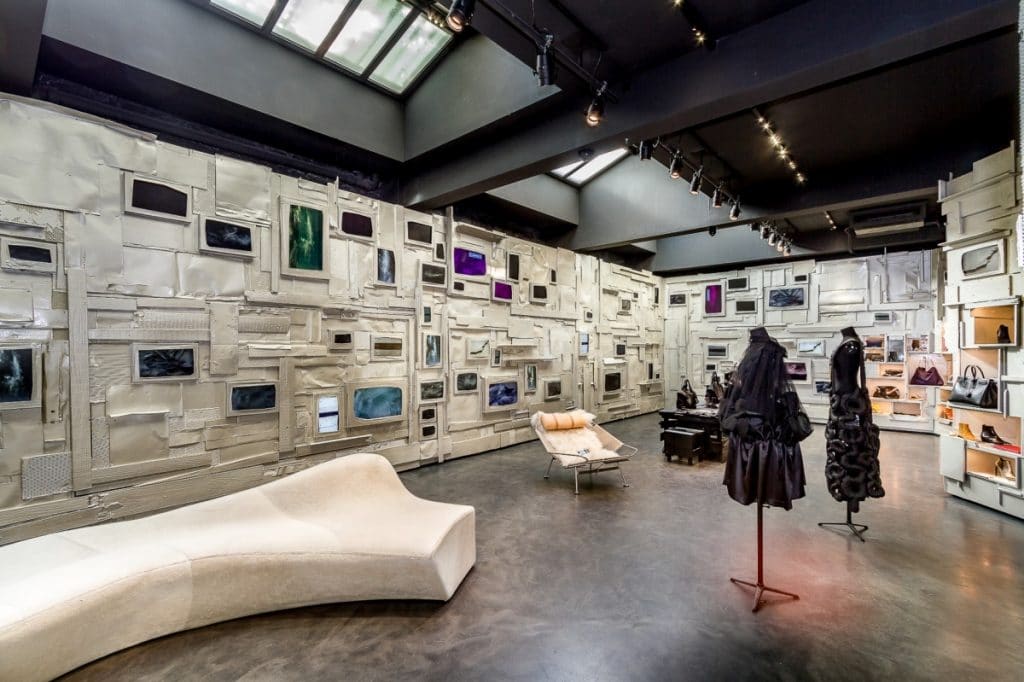 In 1997, it was the turn of the famous concept store Colette to revolutionise the retail sector. Until it closed at the end of 2017, the space offered consumers a unique shopping experience with cutting-edge fashion, high-tech accessories, cosmetics, a water bar, art exhibits, etc.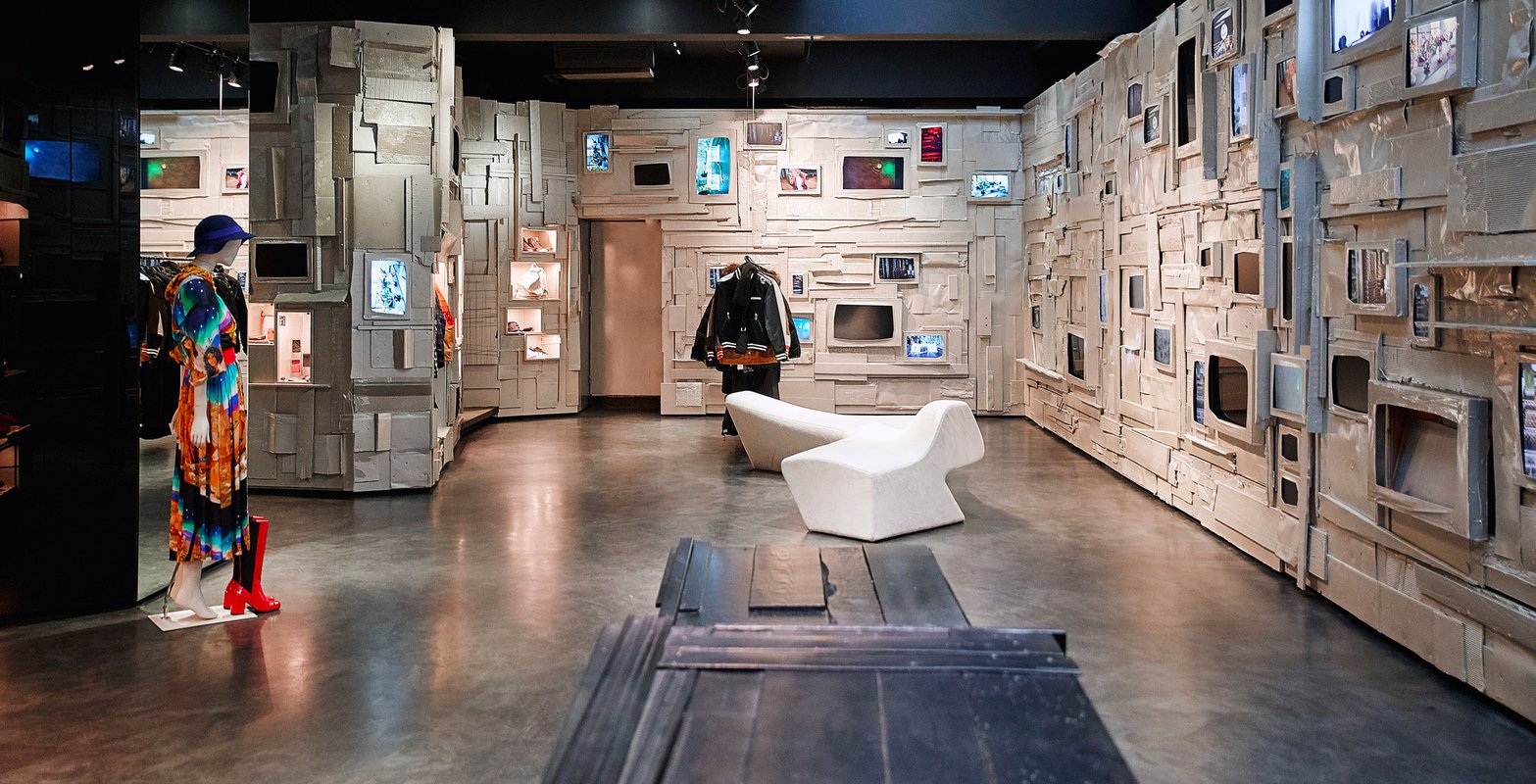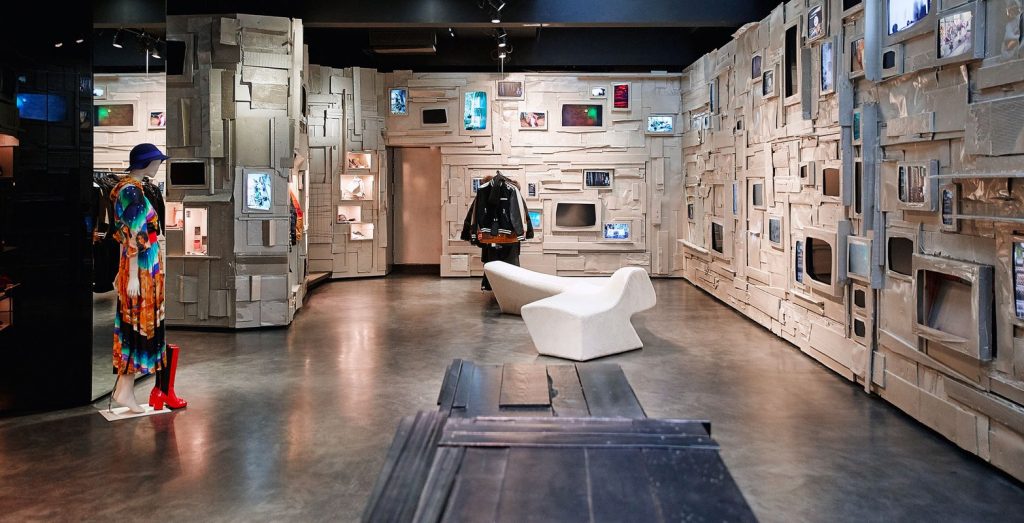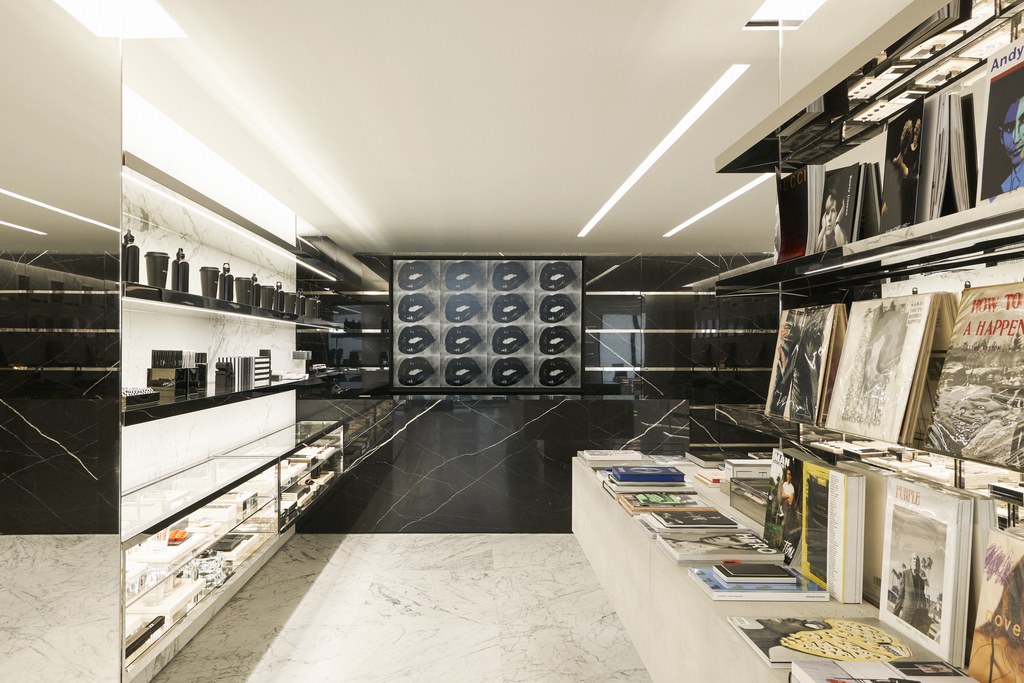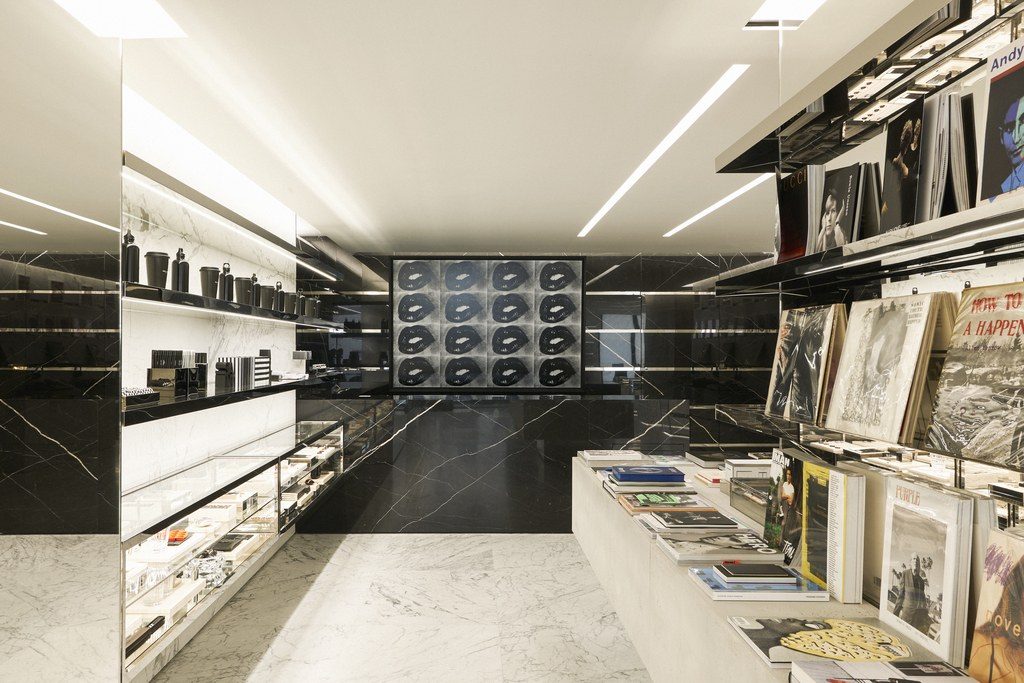 Concept stores: the place to be
New playgrounds for ready-to-wear brands and luxury houses, concept stores stand out from own-brand stores due to their pioneering spirit. Between fashion, art, design, lifestyle and sometimes gourmet food, these hybrid spaces foster inspiration. Concept stores' main asset is how they look. The spaces are as streamlined as possible and highlight the exclusivity of the products. Like in a museum, the pieces become works of art that you can contemplate without getting tired of.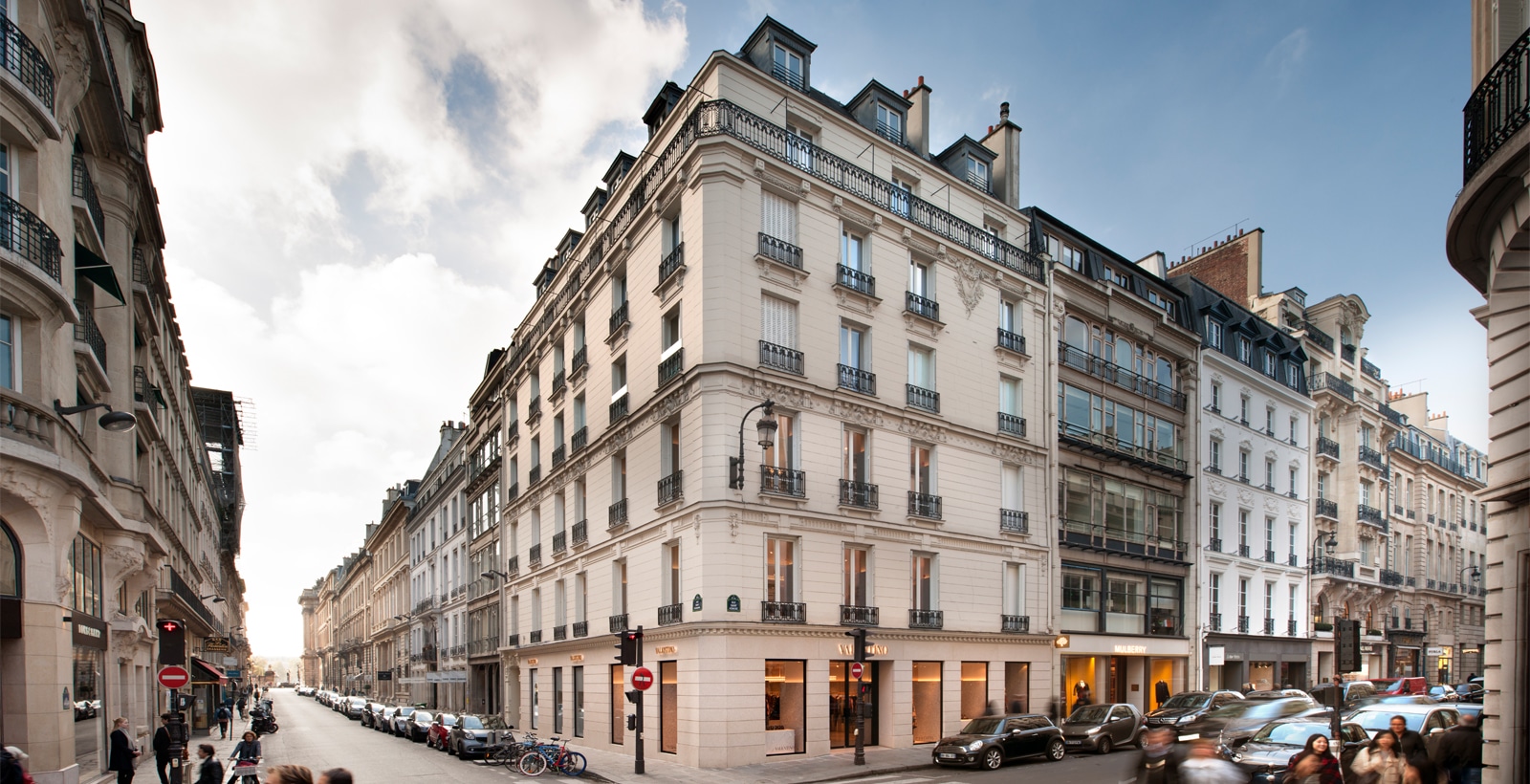 Last June, the house of Saint Laurent took the plunge and opened its own concept store, understatedly named Saint Laurent Rive Droite. It offers an opportunity to dive into Anthony Vaccarello's singular world. Featuring omnipresent marble, a cool colour range, geometric lines and metallic touches, etc., the creative director presents a "new creative and cultural destination" in which fashion, music, lifestyle, high-tech, design, café and clubbing spaces combine.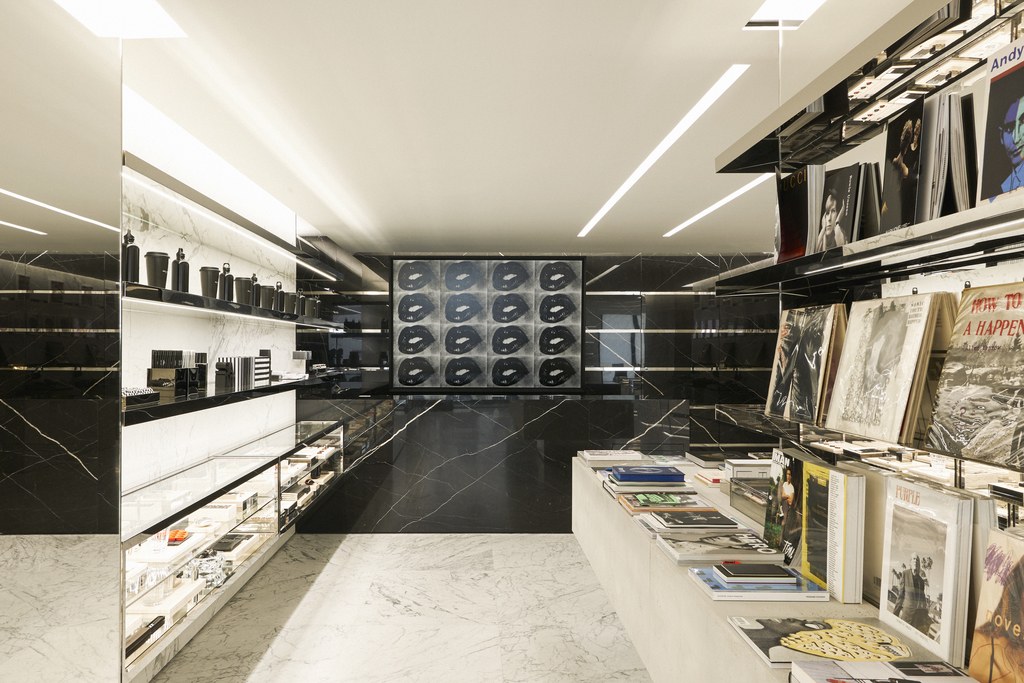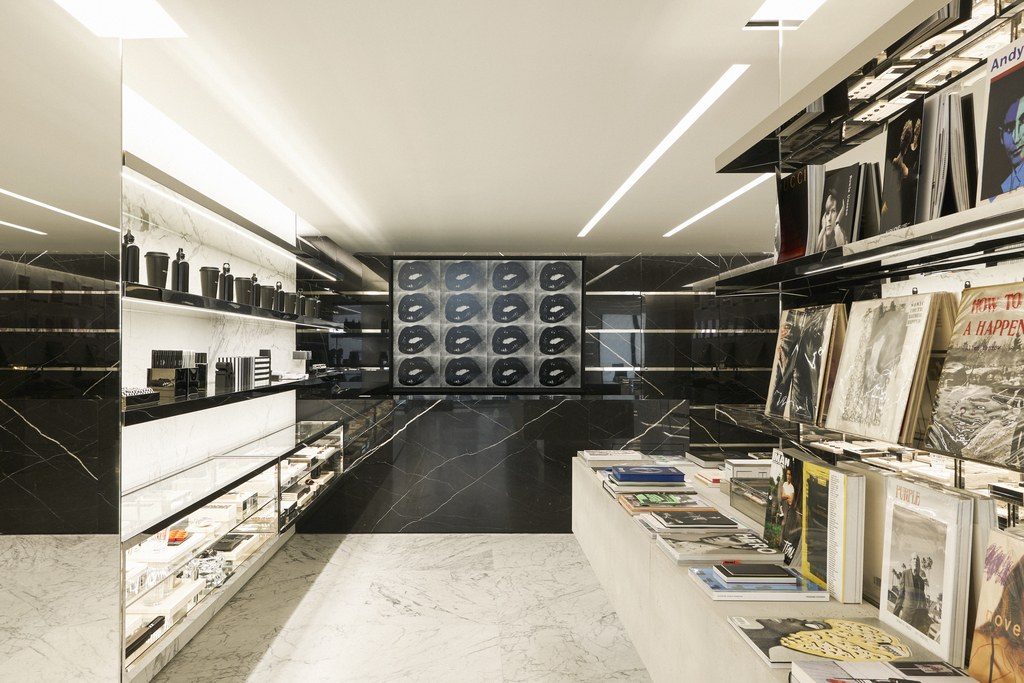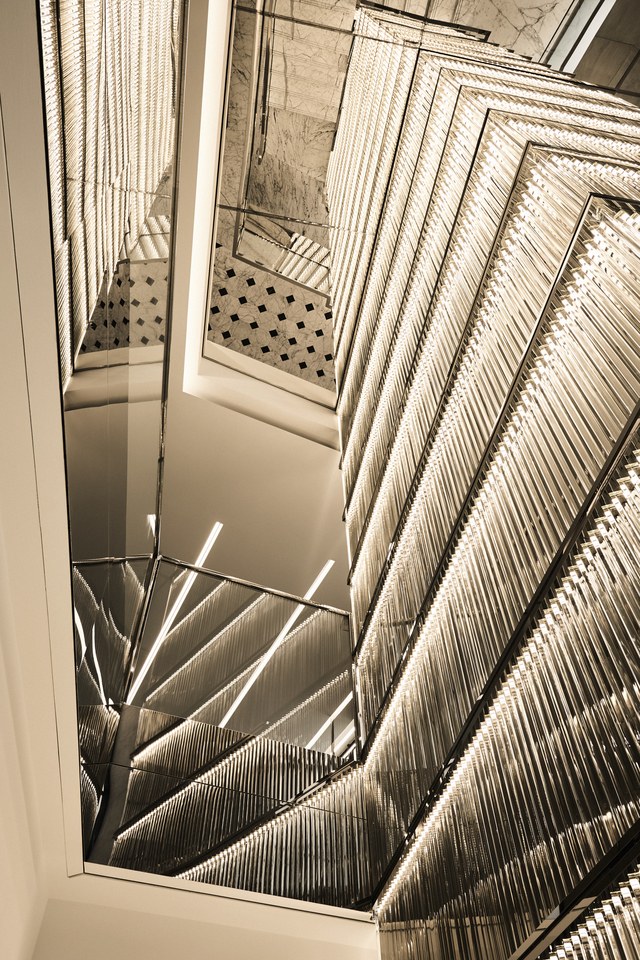 This new sales model has also won over the top executives at Galeries Lafayette, which is looking to offer "unexpected, inclusive collaborations that can be staged to tell stories that […] inspire," says Clara Cornet, Creative and Merchandising Director, Galeries Lafayette. Over a 6,500-m² partition-free surface area, pop-up shops, concessions dedicated to lifestyle and cosmetic products, luxury clothing and pieces by young designers follow one after the other. In this spirit, the venue offers unprecedented digital services, such as screens hung on hangers to find out changing stock levels in real time or a customised personal shopping app.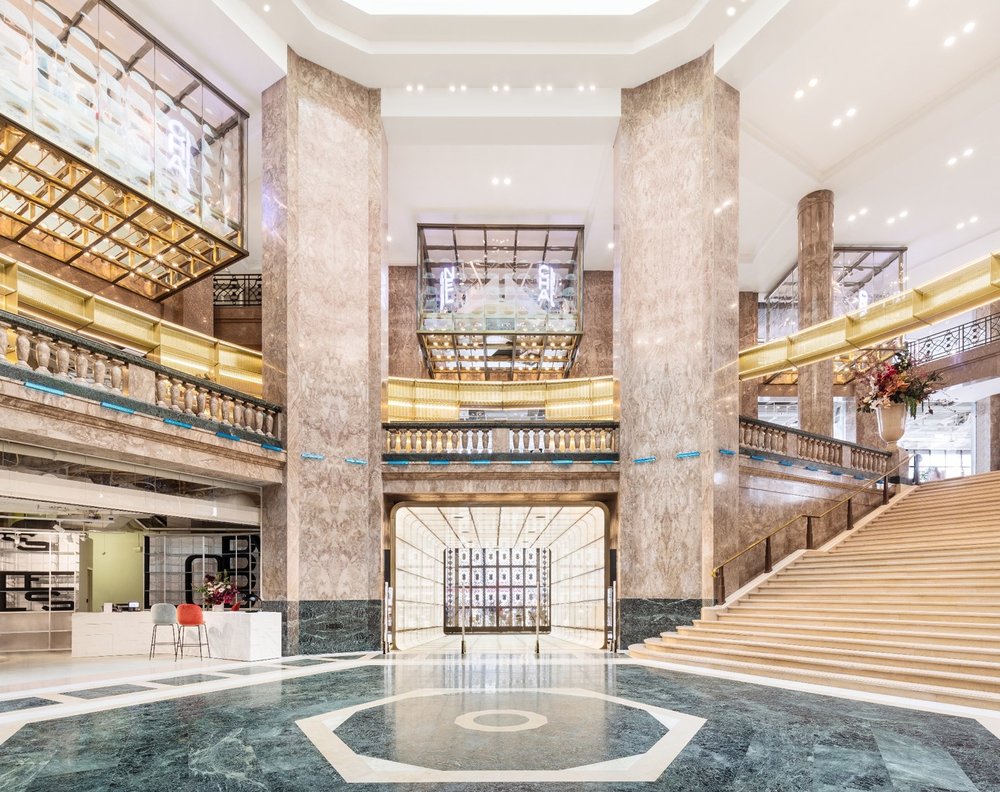 Founded by Sébastien Chapelle and Marvin Dein, two former Colette staff members, the concept store Nous is a temple to high-end street culture. Levi's, Gucci, Jeremy Scott, not to mention Jacob Lee, Reebok and Converse, etc.: ready-to-wear is supplemented by no less desirable accessories. While the decor strives to be simple yet effective, it highlights the quality of the pieces on offer.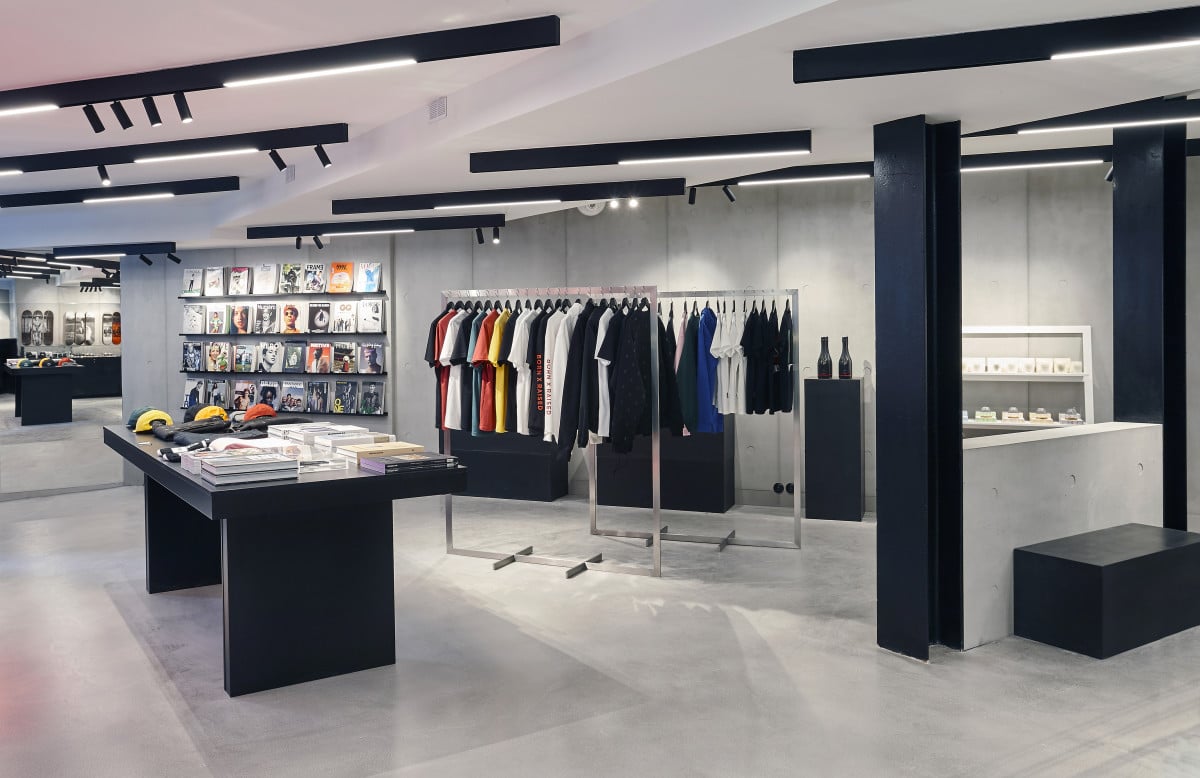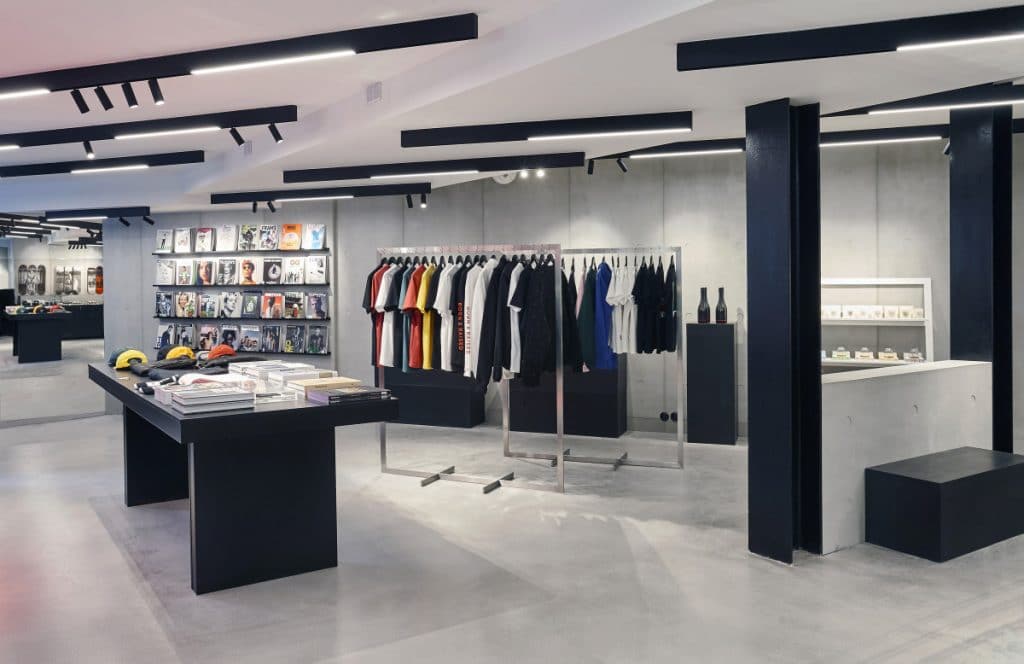 Inspired by fragrance from the outset, Hedi Slimane has already created more than one for Dior. Today at the helm of the house of Celine, he is getting ready to repeat the experience. This autumn, the creative director will open a first Parisian store on rue Saint Honoré dedicated to his 11 new fragrances. "Celine's fragrance dimension dialogues with luxury leather goods and haute couture. […] Fragrance precedes the fashion that I create and represents its sillage," Hedi Slimane told Madame Figaro.