3D printing directly onto fabric instead of via elements produced separately then affixed to the material? This was the technological feat observed at the latest New York Fashion Week at threeASFOUR's autumn/winter show.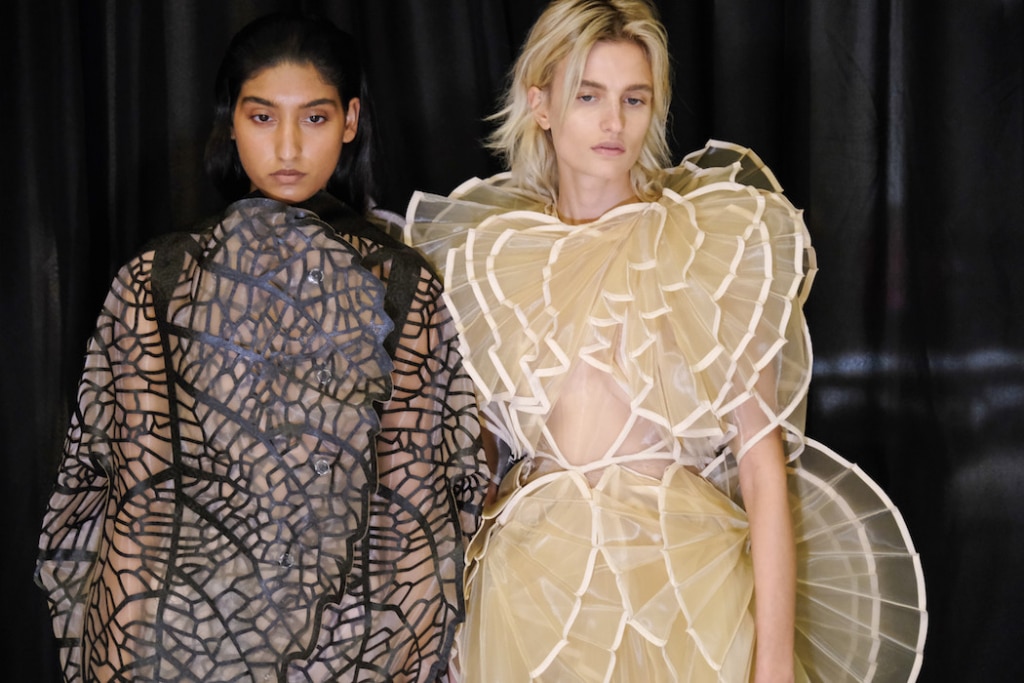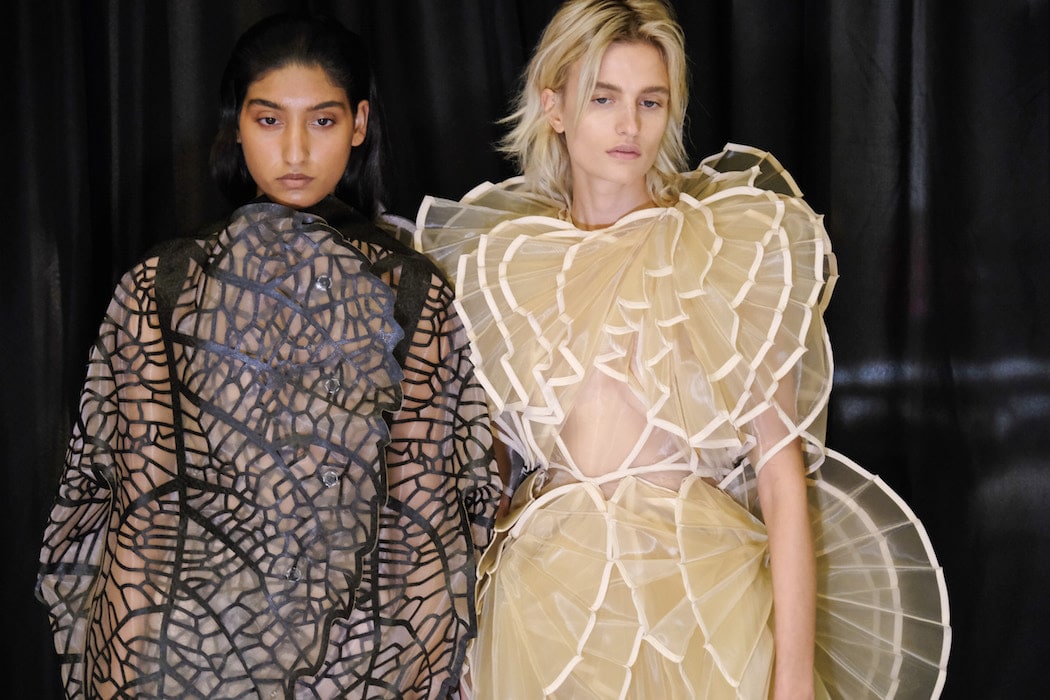 A revolutionary technique
Christened "Chro-Morpho", this new kind of collection was inspired by the microscopic colours that characterise the wings of butterflies and other dreamlike insects. "We've created the illusion of switching shades and depth to portray the insect's innate camouflage, colour diversion and luminosity," stated Adi Gill, co-founder and creative director of threeASFOUR.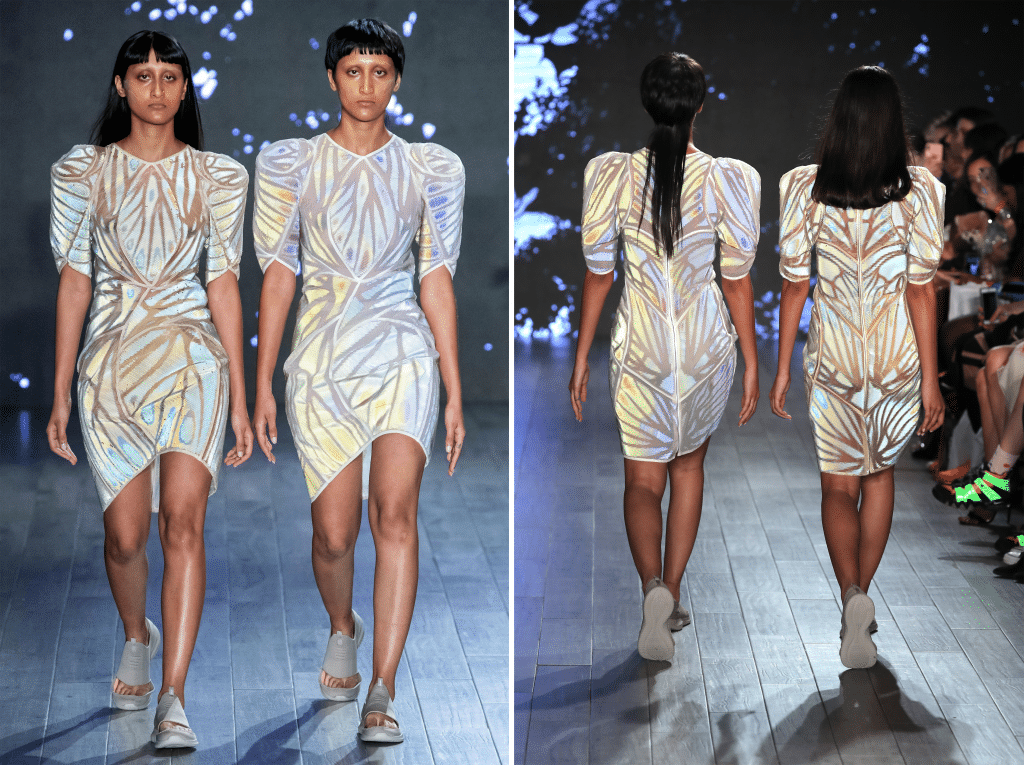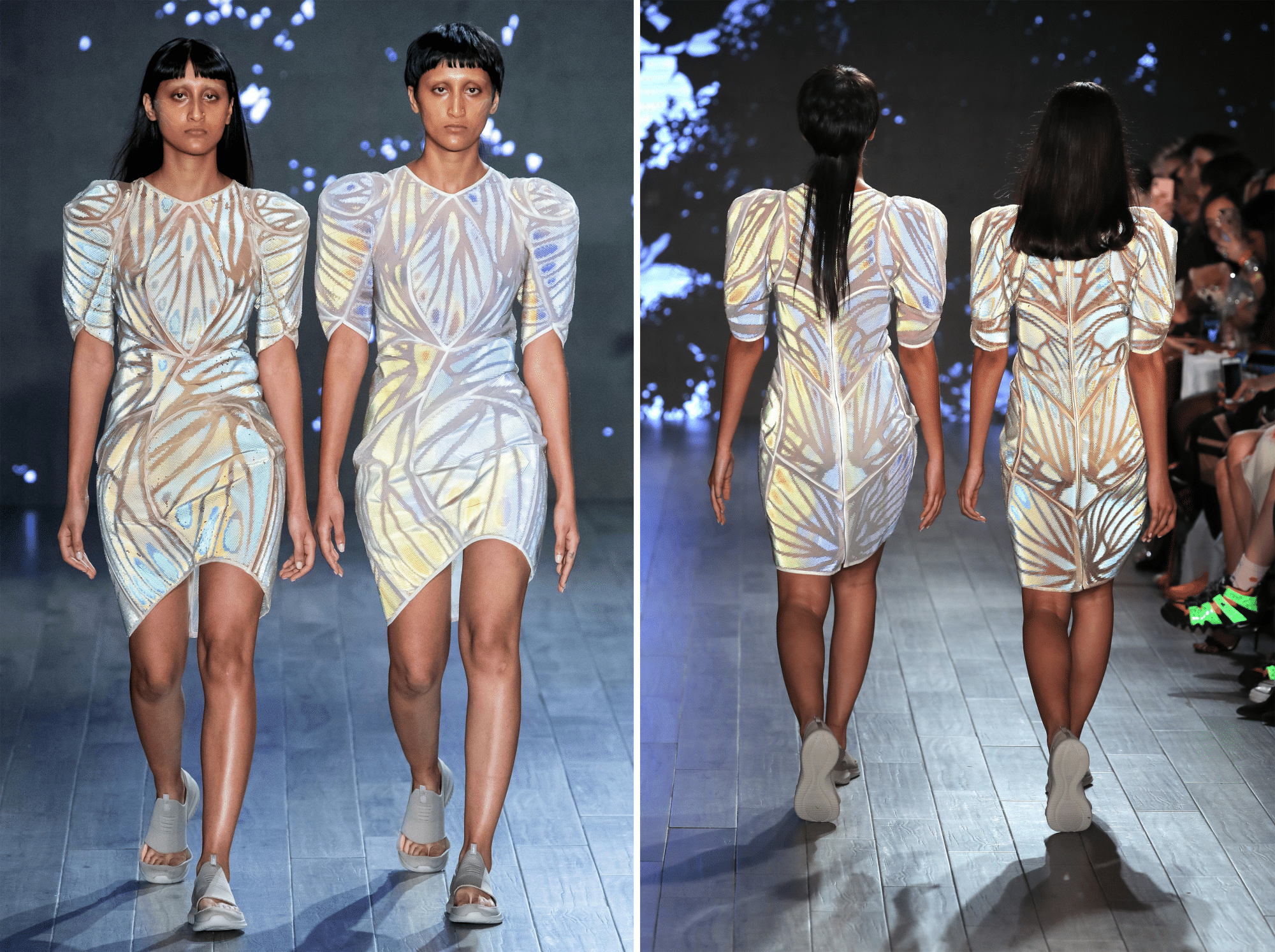 "With 3D design and printing, we've embodied the fragility and light wing movement of the butterfly. It's a stunning display of nature, fashion and technology," he added. For the Greta-Oto dress in the threeASFOUR collection, Stratasys used a lenticular effect, printing thousands of spherical micro-cells made of photopolymers – i.e. little lenses with strips of colour incorporated into them – directly onto polyester. The result? The colour of the dress shifts with the slightest movement of the wearer.
This singular chromatic concept was able to become a reality thanks to the firm Stratasys, a leader in 3D printing.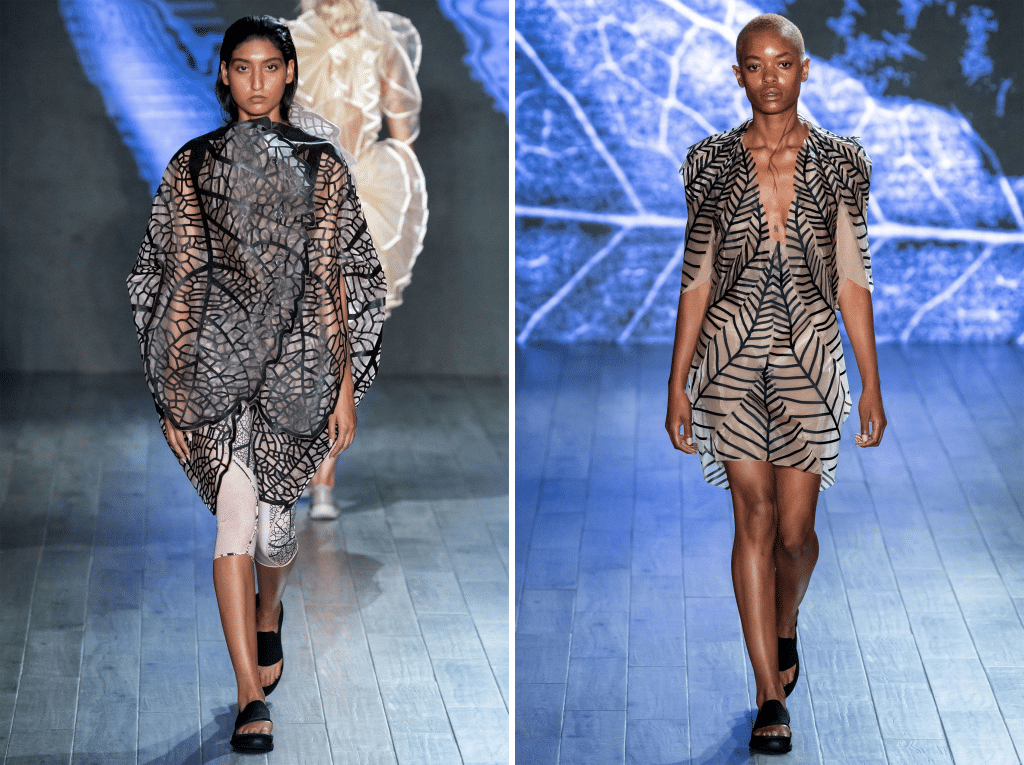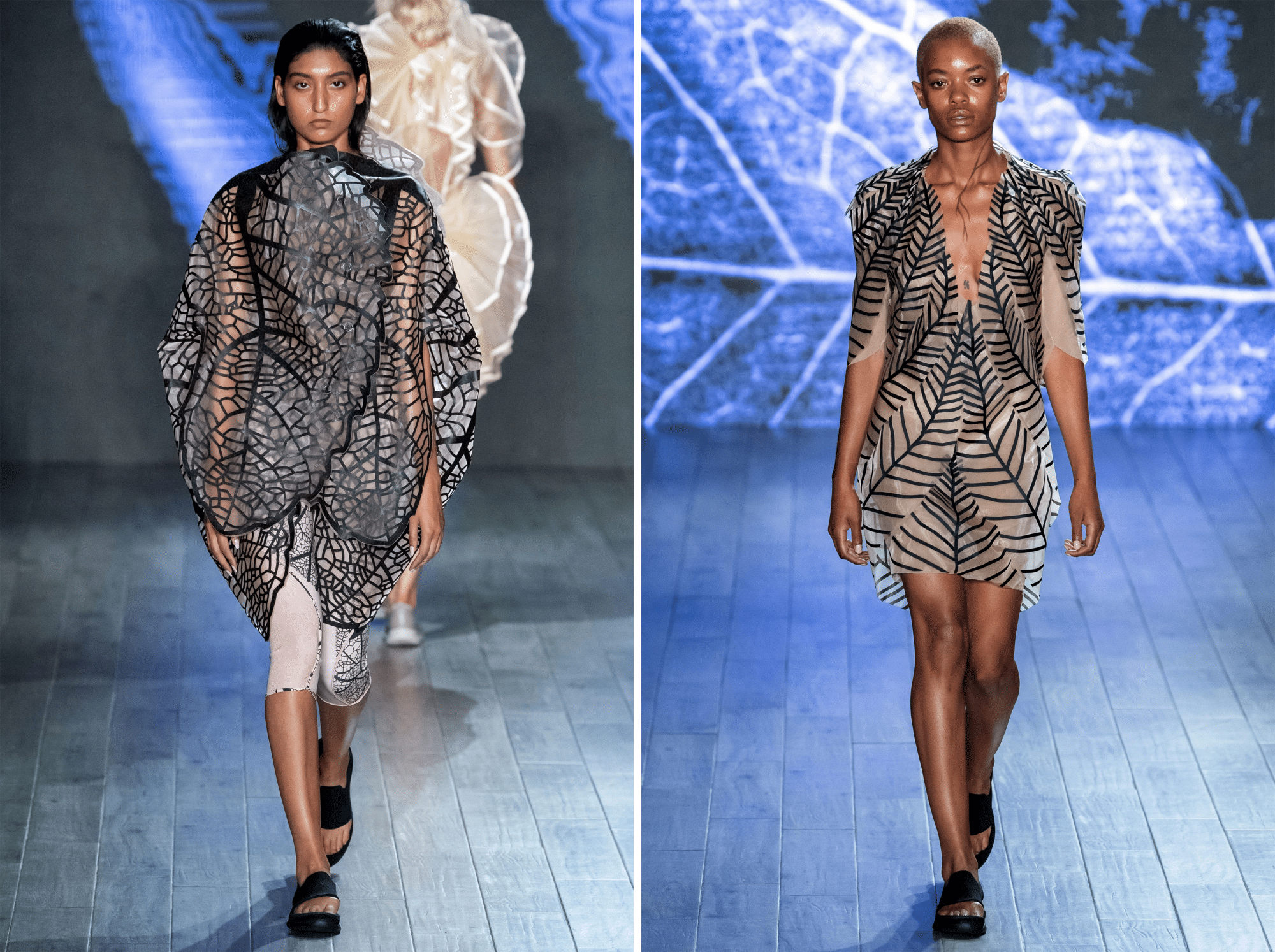 Towards the widespread use of 3D printing in fashion?
And for good reason: Stratasys believes that the technique of printing directly onto textiles offers a flexibility and decisive quality in creating modern, functional apparel. Better yet, this process would make it possible to significantly expand the use of 3D printing in the fashion sector. "Within the next two years, I believe consumers will be able to purchase an array of 3D-printed garments from high-fashion brands," said Naomi Kaempfer, Stratasys Art, Design and Fashion Director.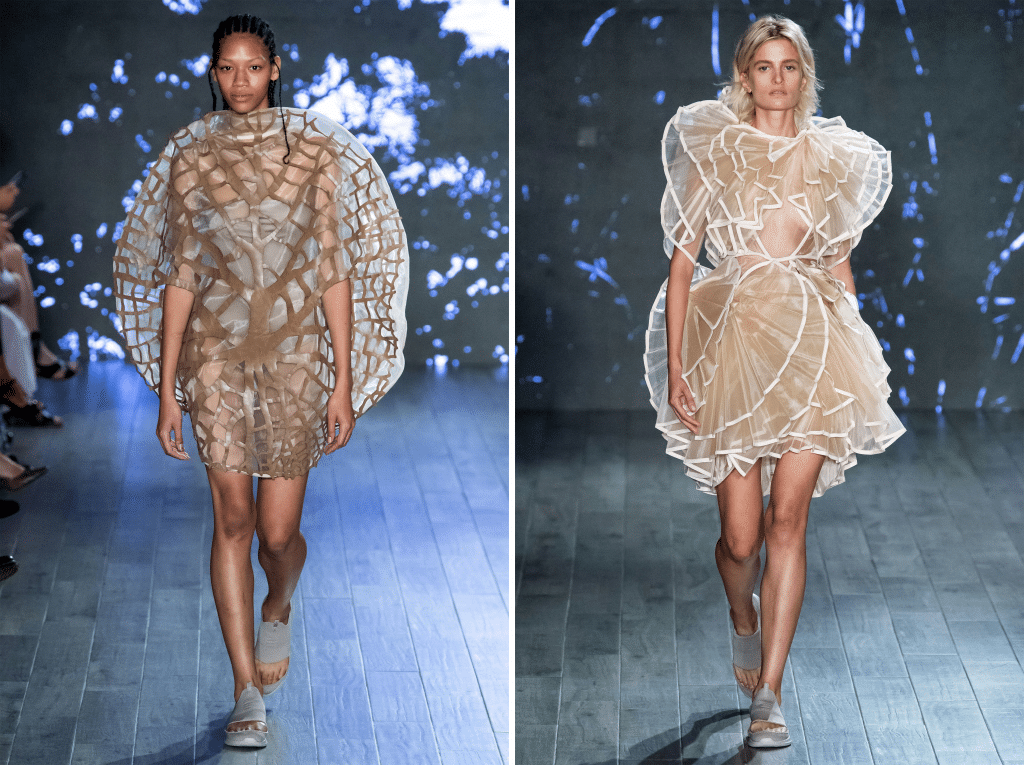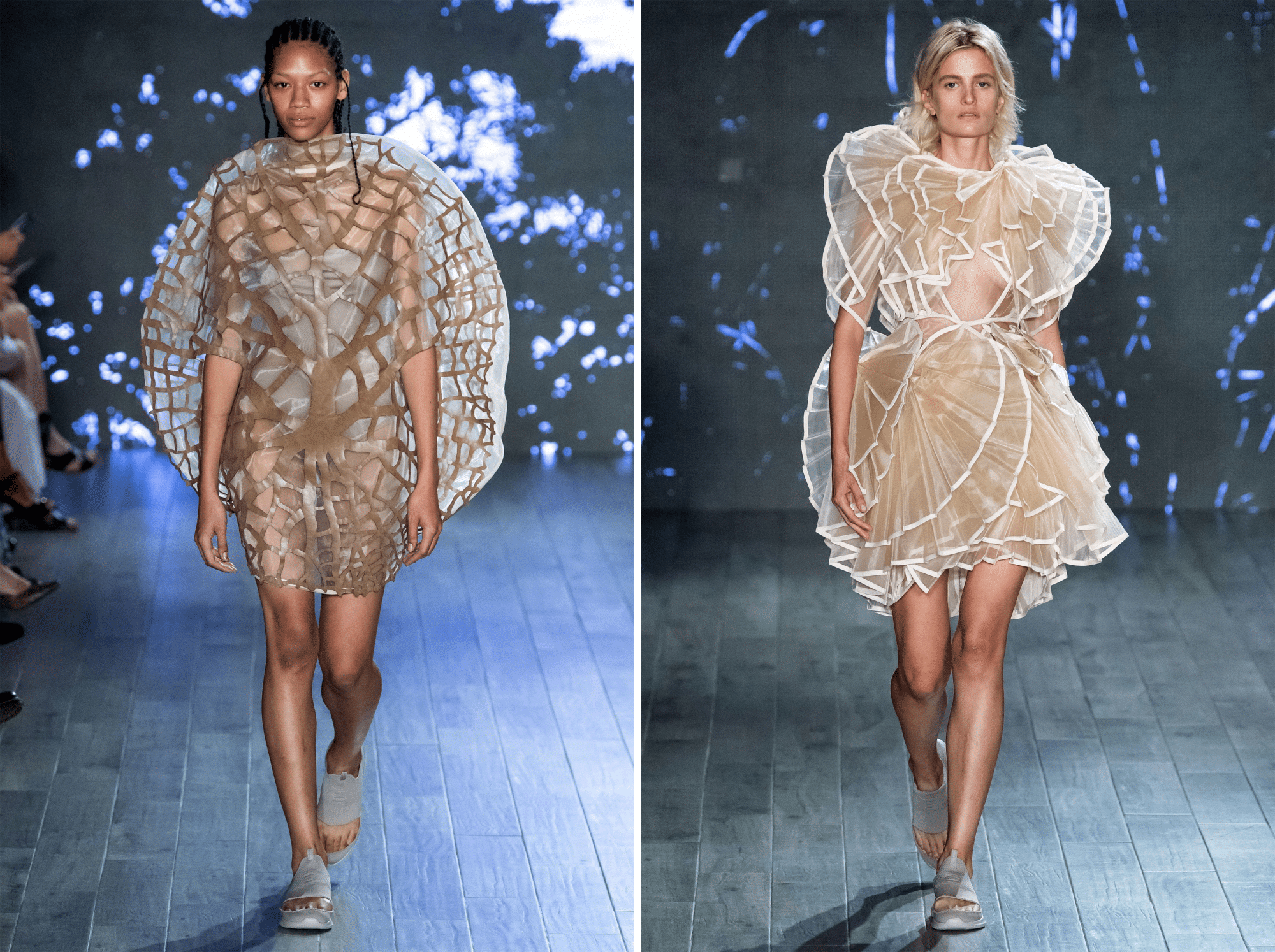 "And the result will be access to an explosion of unique colour and texture combinations that are simply not possible through traditional methods," she concluded, stating that it is more about working in harmony with materials than replacing them. The goal? Fusing fashion – whether haute couture or ready-to-wear – with 3D printing. A whole host of opportunities!