While pink is the most sought-after colour on Instagram and social media, over the past few years we have seen a host of shops, museums, restaurants and other coffee shops entirely in pink adopt the bubble gum shade in every possible style and variation. Is it still possible to create new all-pink retail concepts nowadays?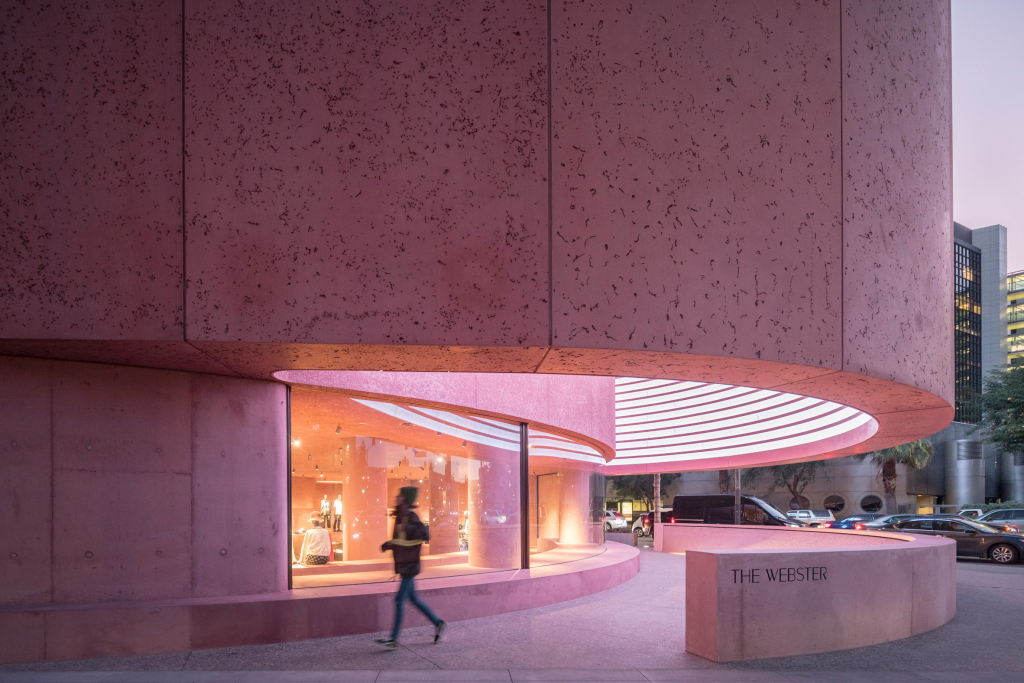 Laure Hériard Dubreuil's new flagship store
When we think of the renowned concept store The Webster, which opened in Miami in 2009 with its Art Deco architecture, residential ambience and selection of extremely cutting-edge designers chosen by its founder Laure Hériard Dubreuil, we may wonder how she is going to reinvent herself this time with her new flagship in north-east Beverly Hills, Los Angeles.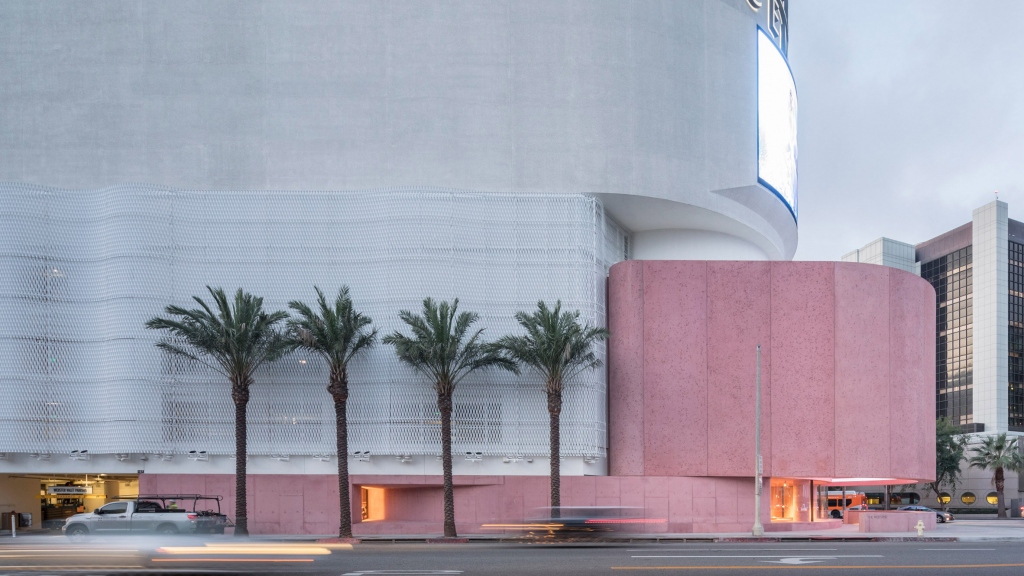 While the location near a La Cienega shopping centre may not be the Mecca of trendy shopping, according to the founder it is a rare site with easy access and visibility, both of which are in short supply in Los Angeles.
The architecture of the building, which spans approximately 1,000 square metres, was entrusted to the British-Ghanaian architect David Adjaye. He wanted his first project in California to be both tough and gentle. Using pink-tinted concrete, he has made his mark on the entire neighbourhood!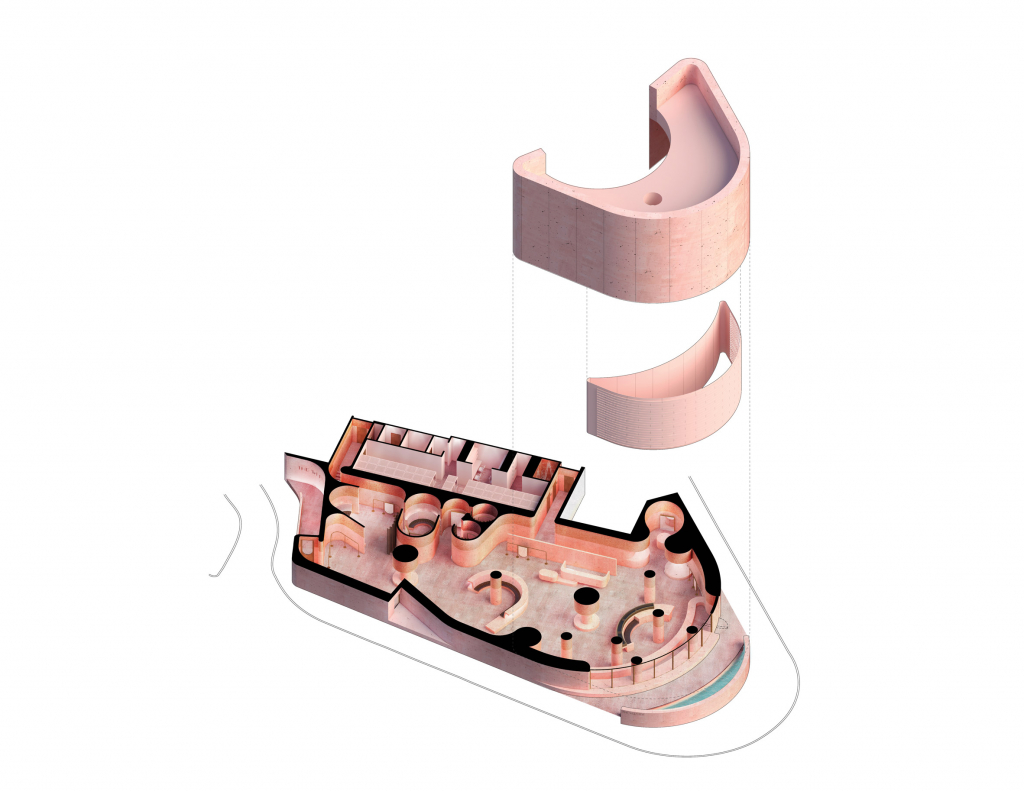 The pink-tinted concrete walls interface with the building's Brutalist style. The interior walls (in pink concrete, too) are also part of a series of life-size works by the architect that play with materials, such as Ruby City art centre in Texas, which had a more sun-reddened hue.
The front of the store is curved to mirror the storefront of the existing shop above. Separated into two, the upper half is an overhang projecting from the shopping centre above, while the second lower half is at ground level with the building to create a more open entrance directly onto the street.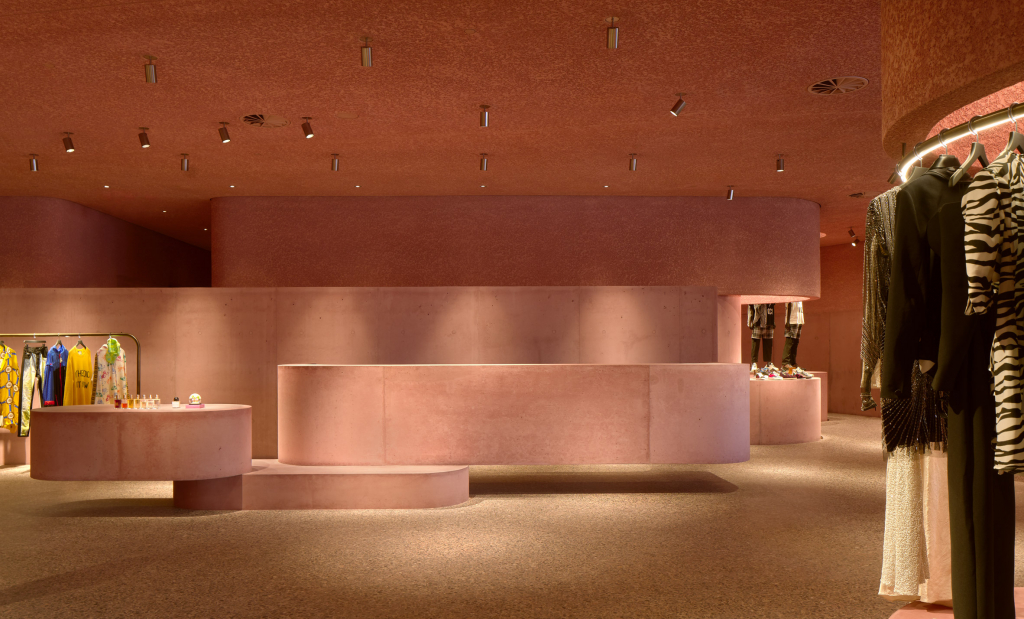 A pink interior designed by Adjaye
Inside the wall in the upper overhang section, Adjaye has created a series of luminous alcoves, designed to act like a large-scale digital screen and present works of art. Underneath, the shorter pink concrete wall envelops a moon-shaped pool of water and serves as a bench on the street side.
The interiors continue the exterior's stony pink theme with pink concrete curved walls and bases. The space is punctuated with columns and encompassing racks. The terrazzo floor with black cherry marble fragments enlivens the pink of the walls and ceiling. The bronze of the racks makes the perfect combination for the photogenic store. And touches of vintage fifties floral wallpaper inside the changing rooms offer additional details to snap to your heart's content.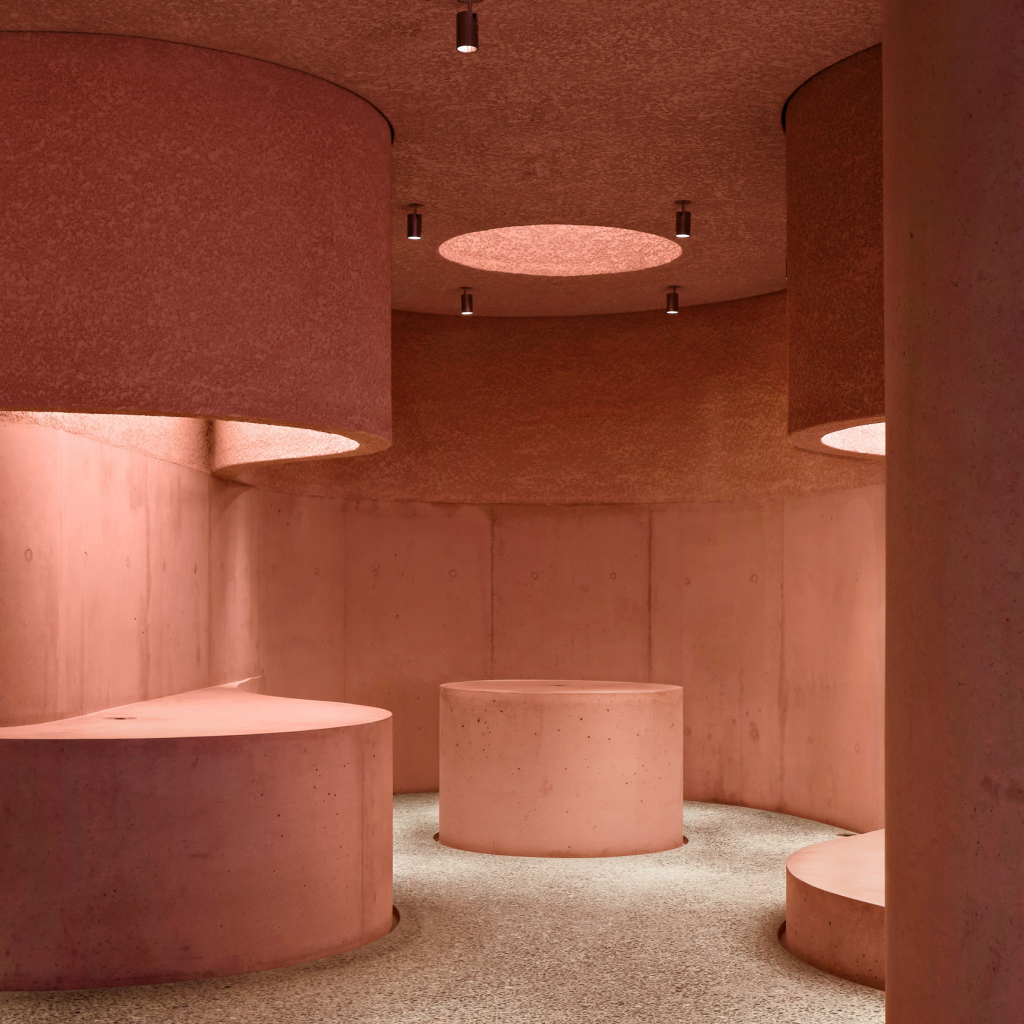 Pink still has a bright future ahead of it and architects will continue to put a new spin on it as much as possible, to the great delight of feminine fashion brands.