A packed week of presentations and shows of all kinds, Paris Fashion Week emerged as an intense and prolific occasion. Socially-engaged shows, sustainable creativity and a celebration of heritage: we review these memorable fashion moments.
Green alert
It's no scoop: fashion reflects its time. Against a background of the end of the world in sight, the new determined feminist wave and the coronavirus with a viral psychosis, a good number of luxury houses and designers went for shows with apocalyptic accents. At least, this was the stance taken by Balenciaga, whose looks with a dramatic elegance were shown to a front row flooded by rising water that seemed to have suddenly taken the show's venue by surprise.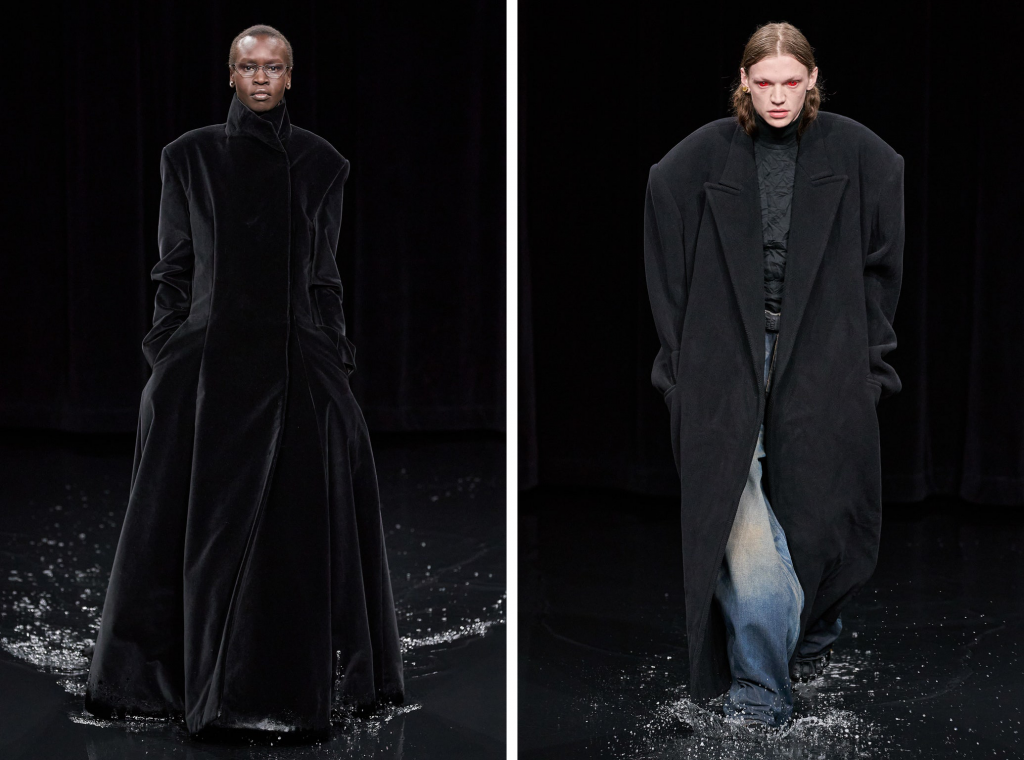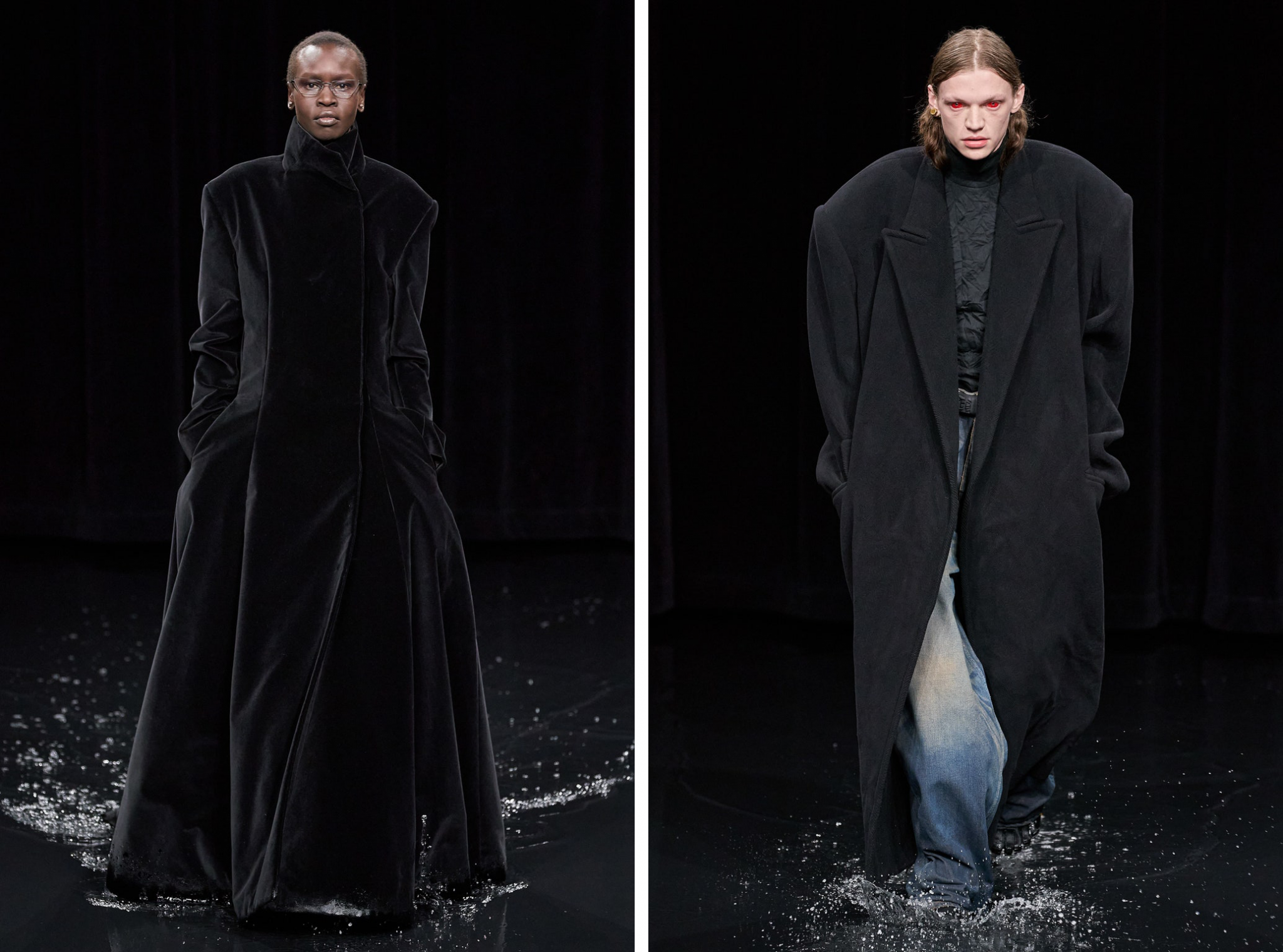 Did you say global warming? Stella McCartney has been doing nothing else but repeating this for years and she reiterated her commitment to ethical fashion once again with a carbon-neutral show where each guest received a planted tree.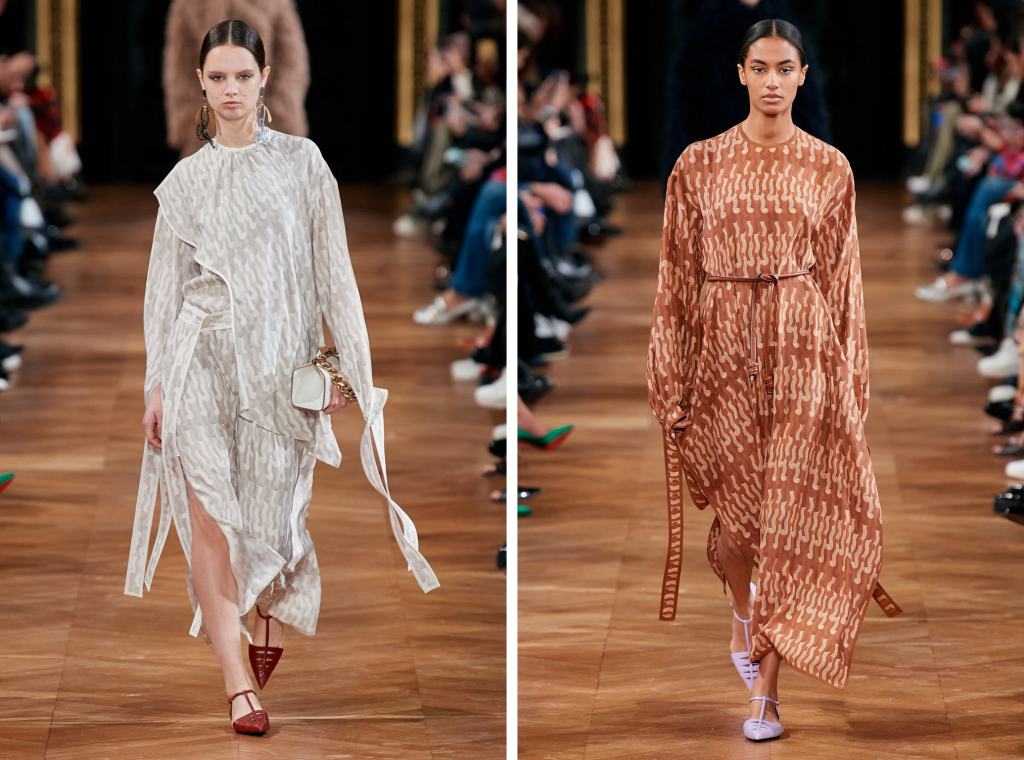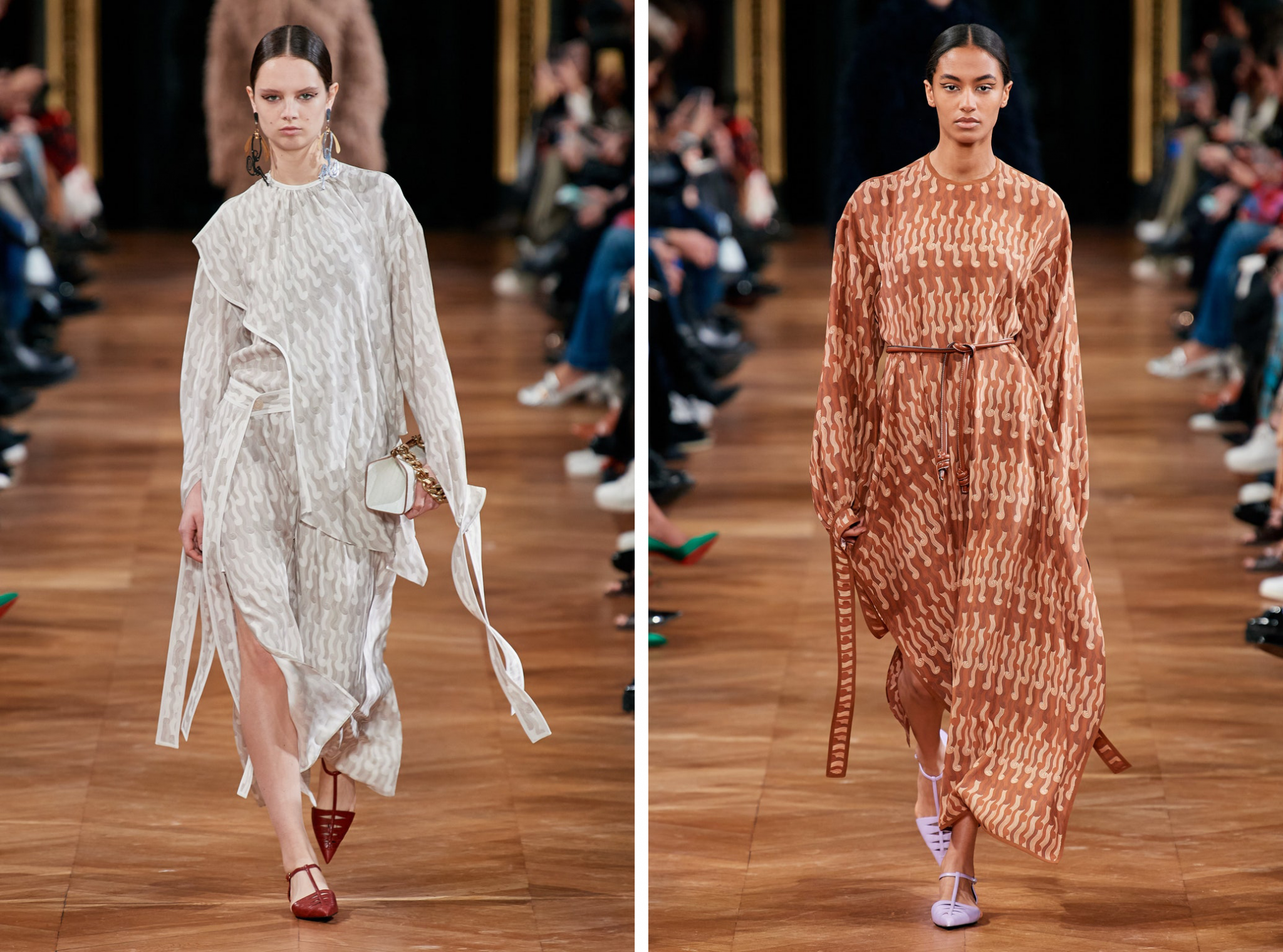 Even the venerable Guy Laroche embraced the upcycling trend, having unearthed old pieces from his own collections, reinterpreting them with rolls of fabric stored in the house's workshops. Other young designers, such as Benjamin Benmoyal, displayed a creative loyalty to Mother Nature, revealing shimmering looks created in a material made from recycled VHS tapes. The height of genius: he created and developed it himself.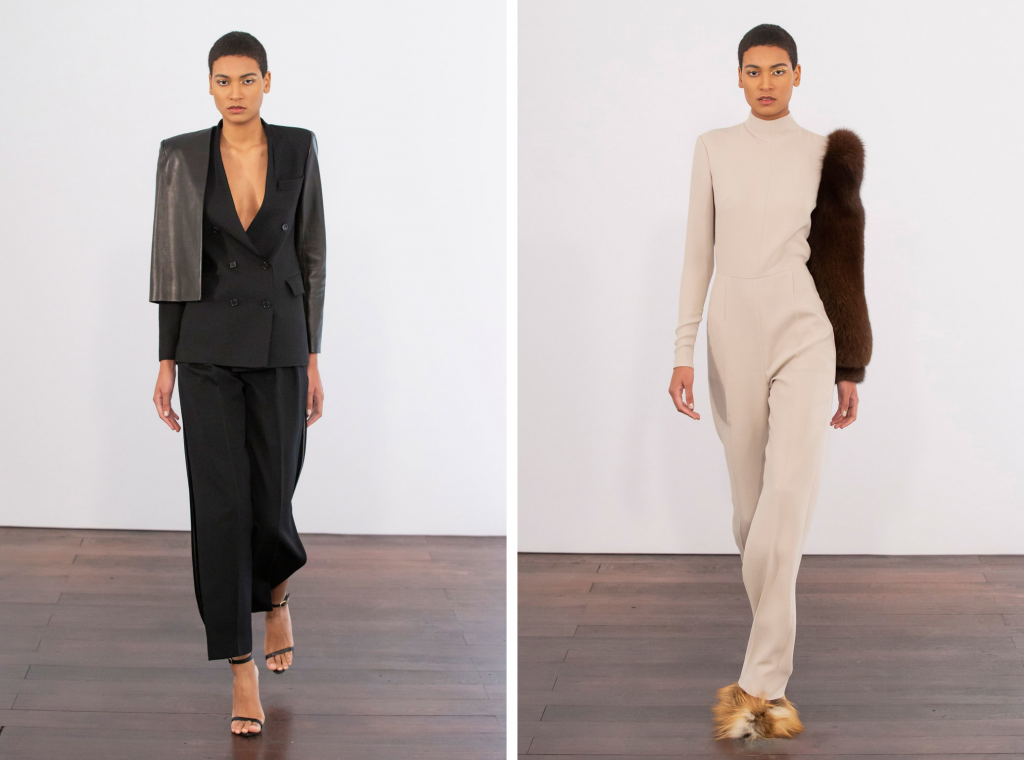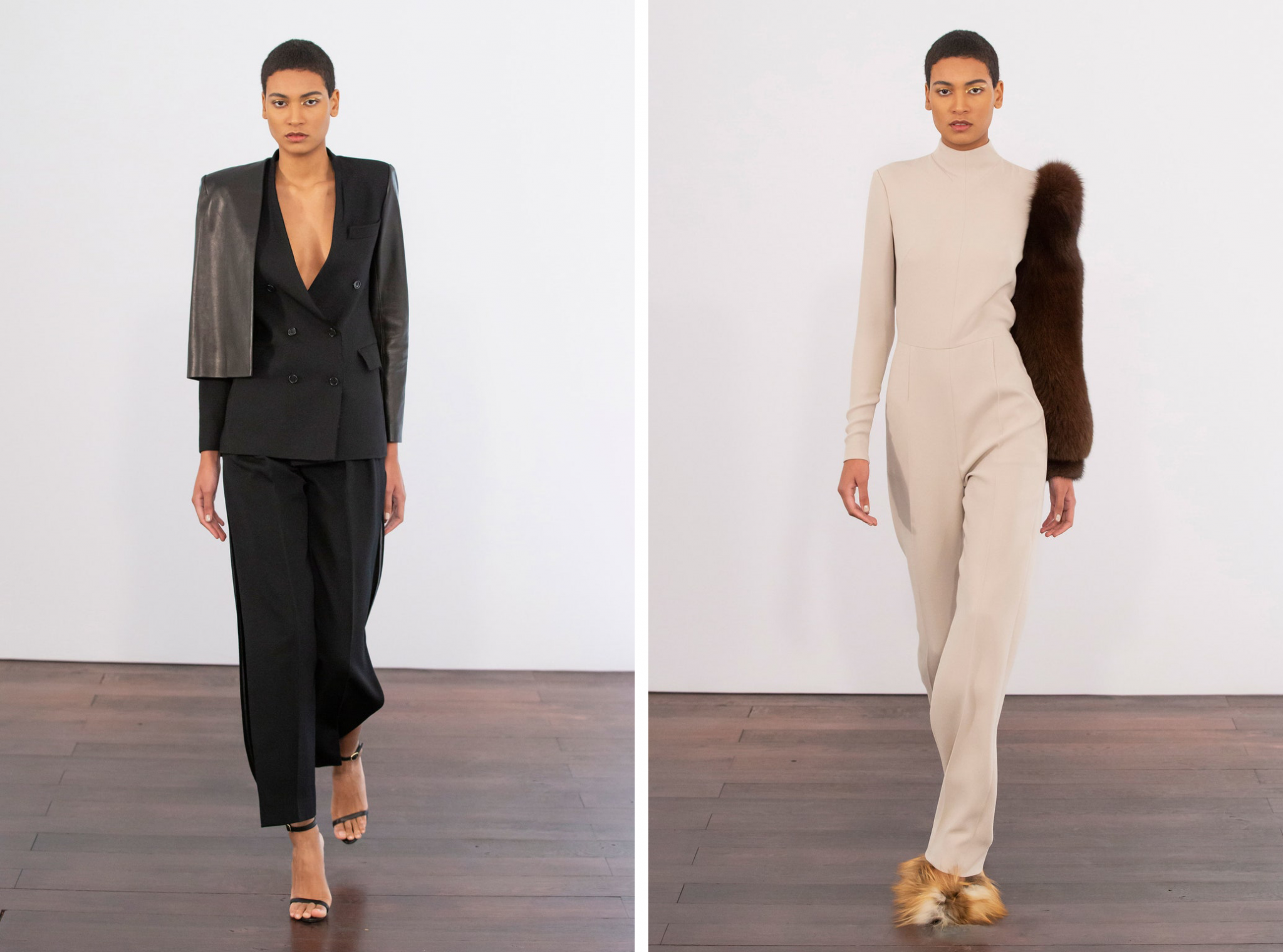 Feminism and femininity
Given the uncertainty of the future, the eyes of certain designers turned… towards the past. Or at least towards a certain view of beauty synonymous with it. In short, a classic, unflashy aesthetic with a bourgeois pedigree embodied in Hermès distinguished colour palette, Givenchy's couture ready-to-wear, Celine's very "Left Bank" wardrobe and Valentino's quasi-aristocratic elegance. Embracing a reassuring and expected but nonetheless winning femininity, Dior once again adopted a feminist vocabulary alongside the politically engaged artist Claire Fontaine, expressing girl power slogans against a backdrop of seventies influences. Right in step with the times! We also find this mix at Saint Laurent, which sent budding Betty Catrouxes and Loulous down the runway in an ultra-pop staging, inviting incisive cuts and provocative materials onto the catwalk.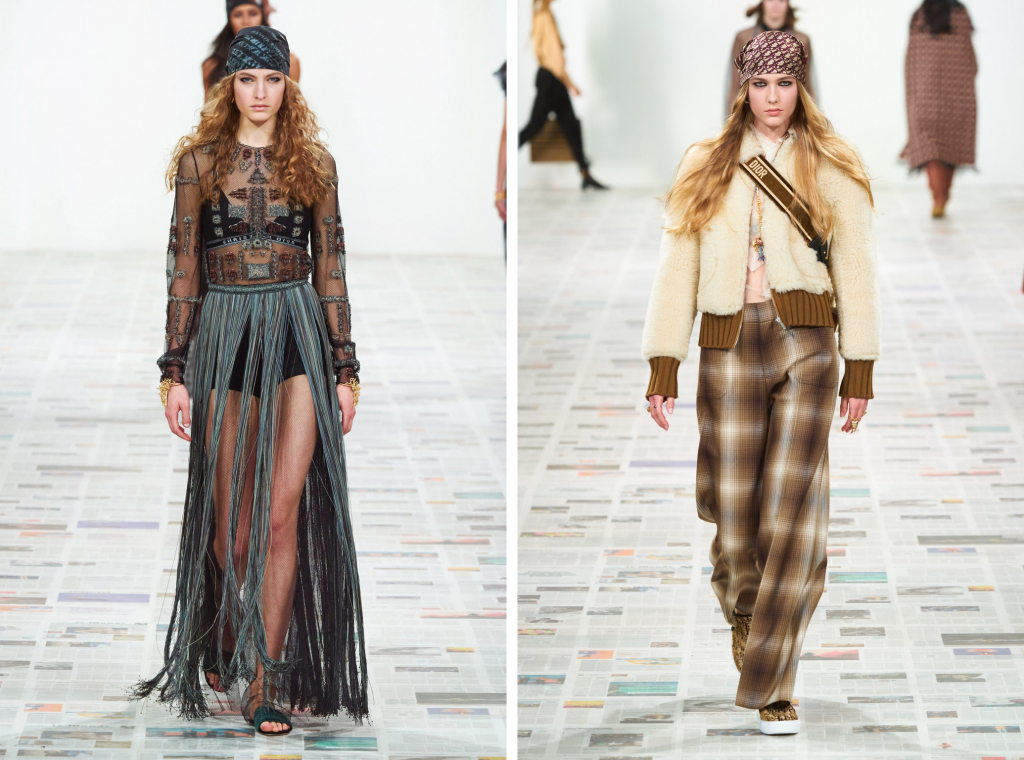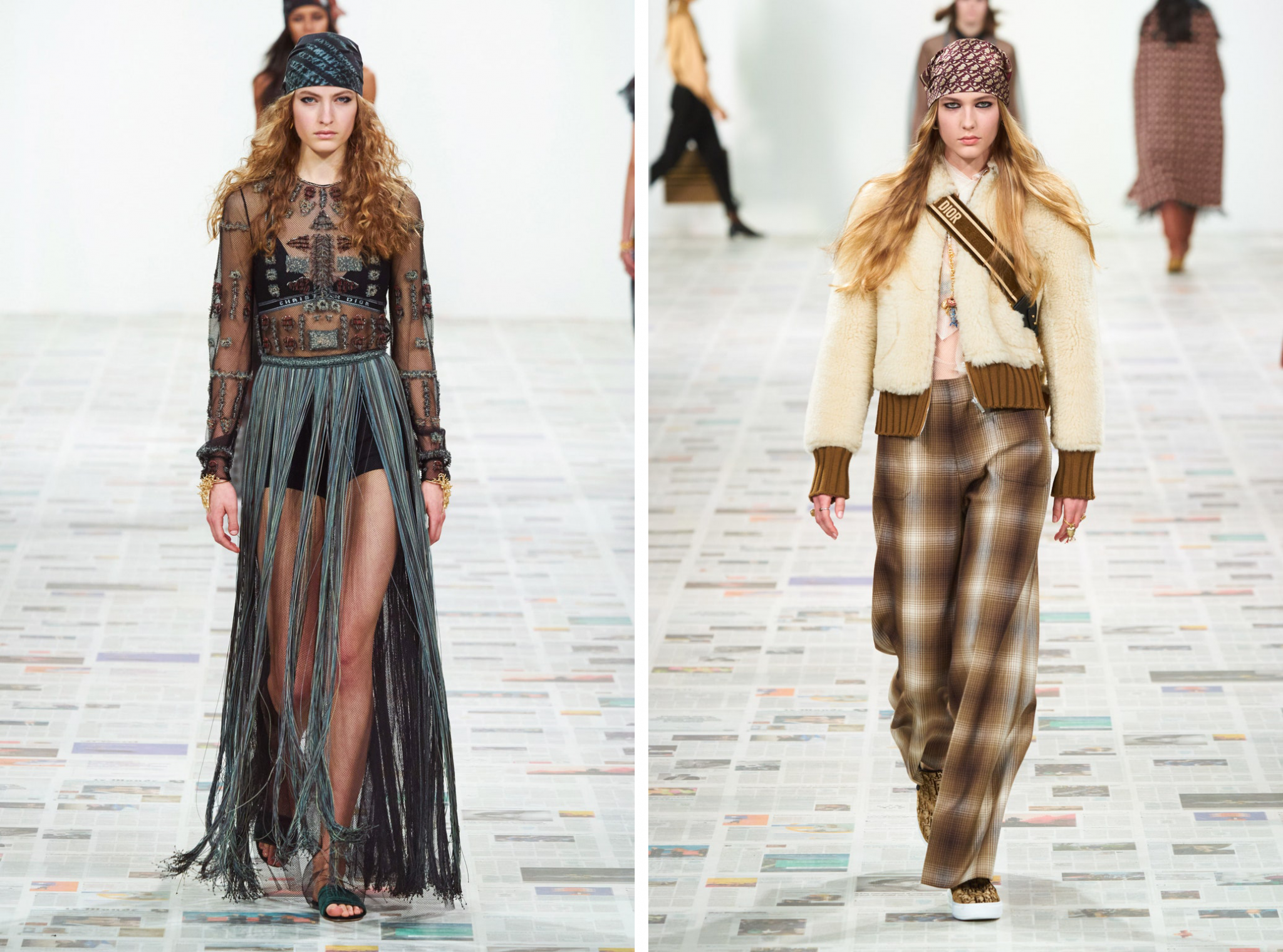 At Chanel, the models walked in groups of three, like women tackling the frenzied pace of trends head on, in outfits directly inspired by a decade synonymous with sexual liberation. Finally, Louis Vuitton got everyone to agree, appropriating past eras and contemporary injunctions under the Louvre pyramid to give a bold collection firmly focused on the future.