Anna Yang, the founder of the Chinese brand Annakiki, has chosen the city of Chongqing to set up her brand new concept store. Created by Joy Season Studio, the interior design combines minimalism and graphic touches to produce a space that reflects Annakiki's DNA.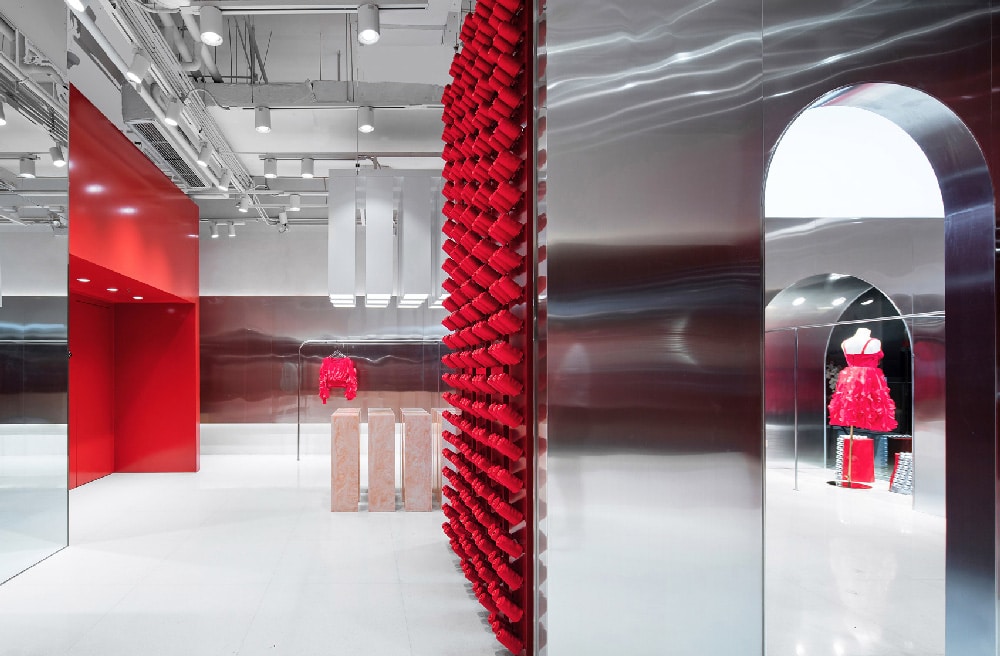 MORE THAN A STORE, A VISUAL EXPERIENCE
In 2017, Haitao Liang founded his architecture firm, Joy Season Studio. Taking an avant-garde approach, the designer and his team are continually coming up with new spaces that are more aesthetic and functional than ever.
The architects recently designed the new concept store for the Annakiki brand. Anna Yang, the designer behind the independent Chinese label, gave Haitao Liang carte blanche to offer an unprecedented visual experience to her brand's loyal customers.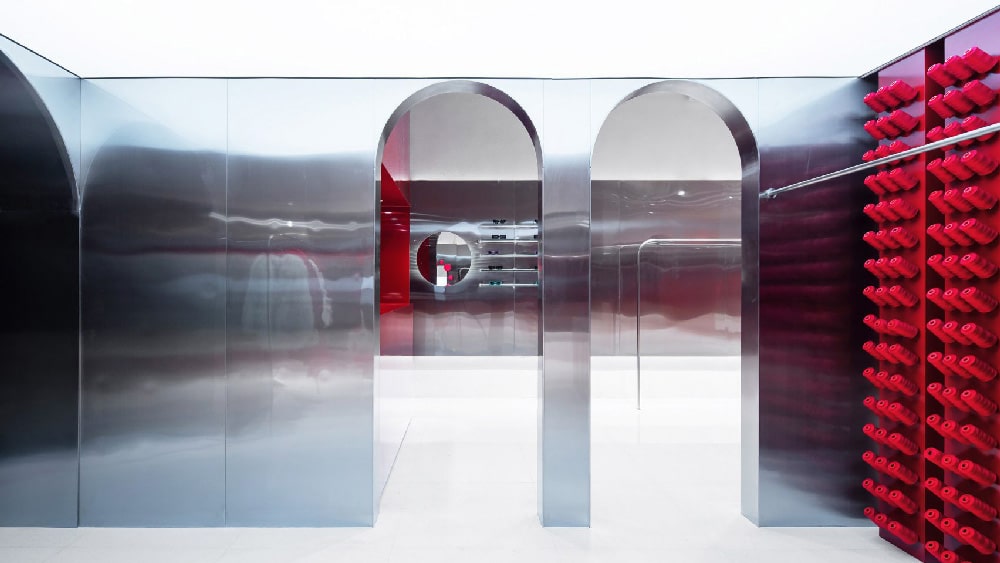 ANNAKIKI'S SINGULAR WORLD
Based in Chongqing, the Annakiki store is located at the heart of the high-end shopping centre The MixC. Over a surface area of 108 m², designer Haitao Liang has combined elegance and minimalism to create an interior with a futuristic vibe.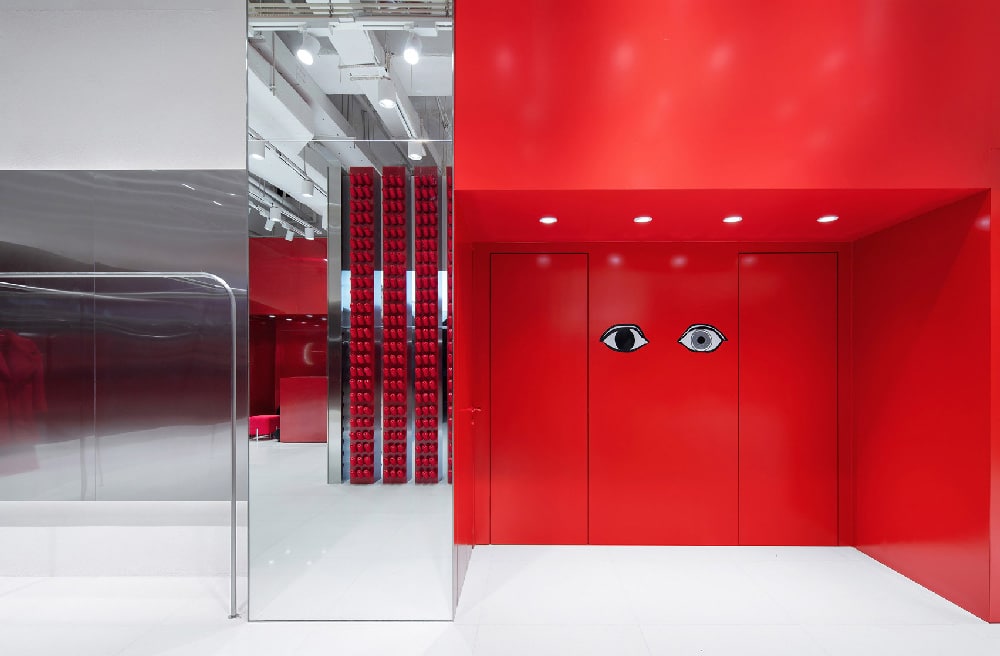 Featuring walls clad in metal panels, imitation marble, polished concrete flooring, etc., the coolness of the materials is delicately tempered by a range of warm and vibrant colours. Fiery red becomes "the protagonist of the concept store," states Joy Season Studio. The bright white of the ceiling lights and the grey tones of the stainless steel are set off with touches of scarlet, adding depth to the space.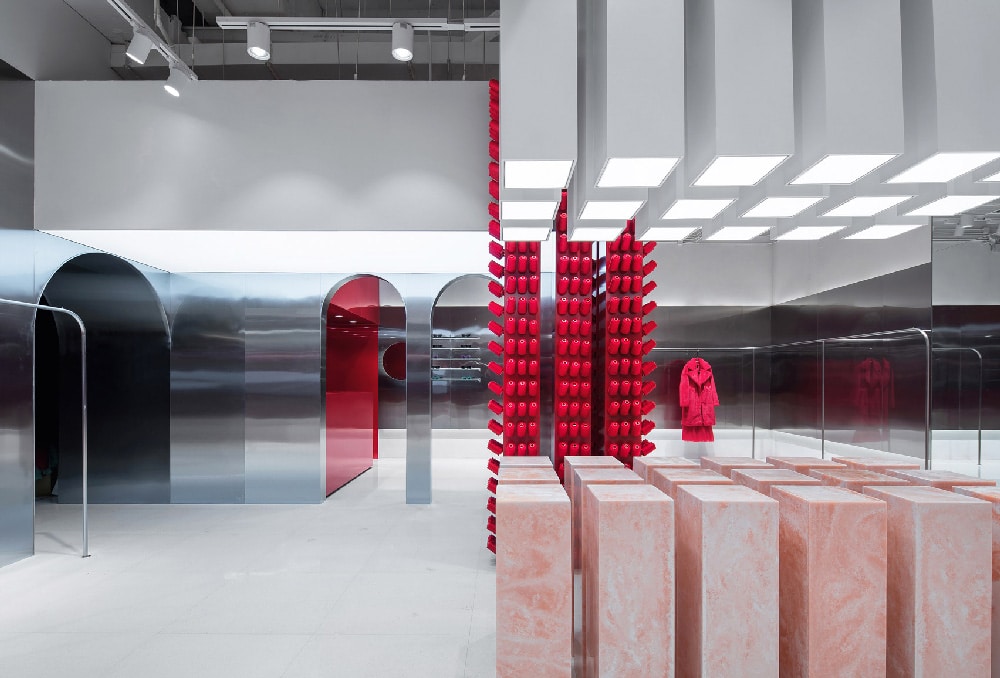 Taking his inspiration from the Annakiki brand and its anti-traditional rebellious attitude, Haitao Liang has gone for an understated and streamlined design, given a twist with bold and playful details. Painted onto the wall, "the eyes of the future" observe our slightest actions and movements with a mischievous insistence; while, arranged on metal columns, spools of bright red thread recreate a connection between fashion and design. Paying particular attention to detail, the architect has adorned the mirrors with red polka dots in the style of Japanese artist Yayoi Kusama.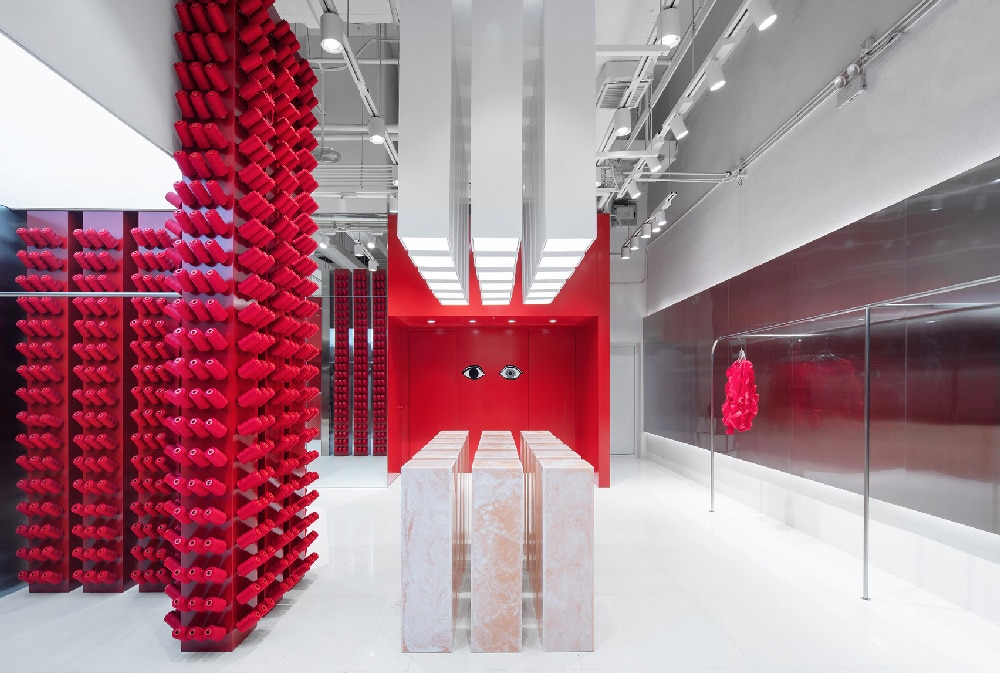 Like a set of building blocks whose elements interlock with each other to perfection, the designer plays with shapes, mixing curves and straight lines to create a structured geometric setting. The power of the imposing columns and majestic arches rubs shoulders with the finesse of the clothing displays, with garments presented on simple metal bars. To complete the looks, accessories are also displayed on imitation marble pillars, all lit by their own artificial light source.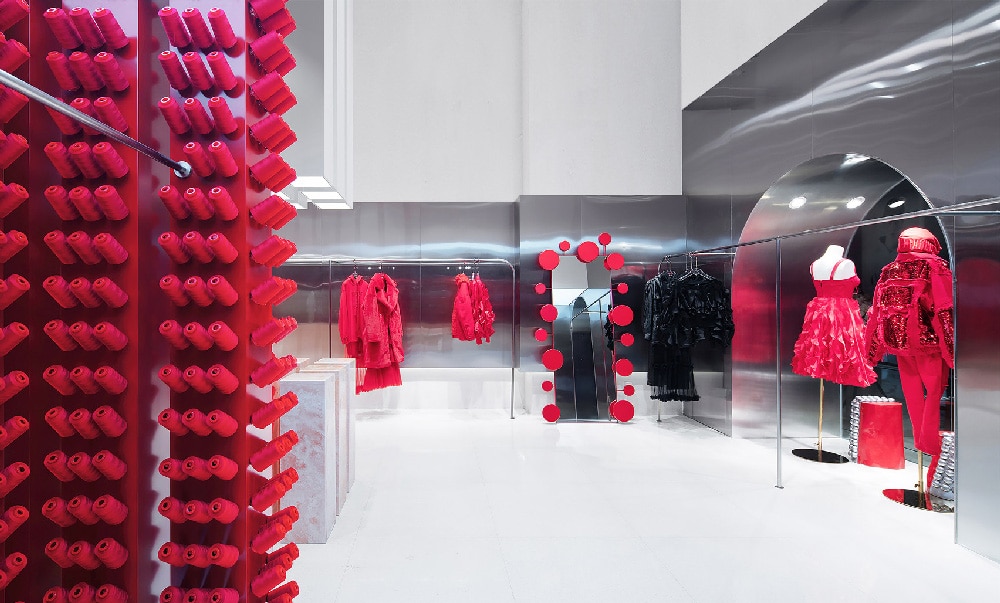 While nowadays design is a real marketing tool allowing brands to stand out from the crowd and reveal their own identity, Annakiki's contemporary world will undoubtedly not go unnoticed.