The new shop from the cosmetics brand Harmay exudes a distinctive atmosphere, halfway between an apothecary, an industrial warehouse and a modern, design-forward store. Located at the heart of Hong Kong, the shop designed by the architecture studio Aim reflects the brand's wish to offer its customers a real in-store experience that sets it apart from online sales.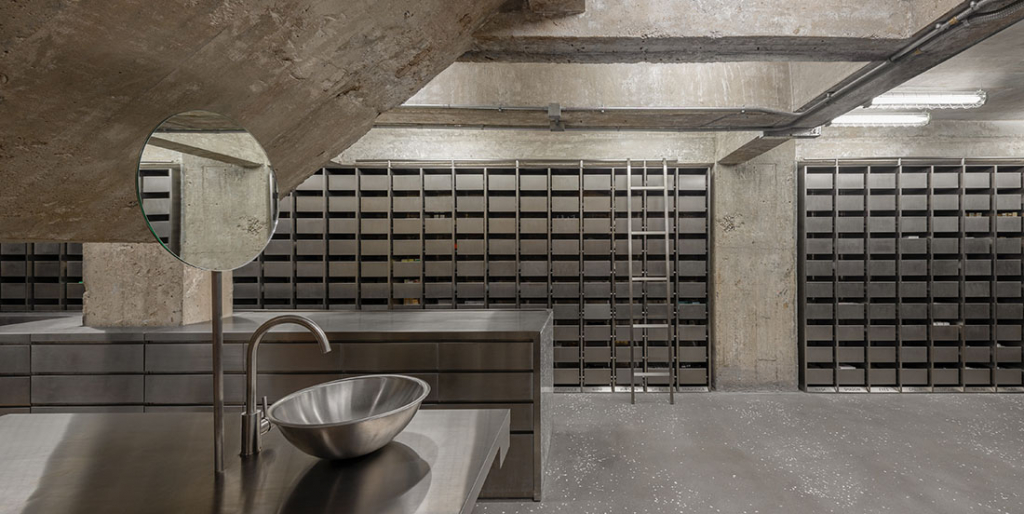 Like an apothecary's shop
Taking its inspiration from apothecary's shops of time gone by, the cosmetics brand Harmay has created a space that adopts their architectural codes. The walls are thus peppered with stainless steel drawers that invite customers to open them to discover the wealth of the product offering, the specific packaging elements, etc.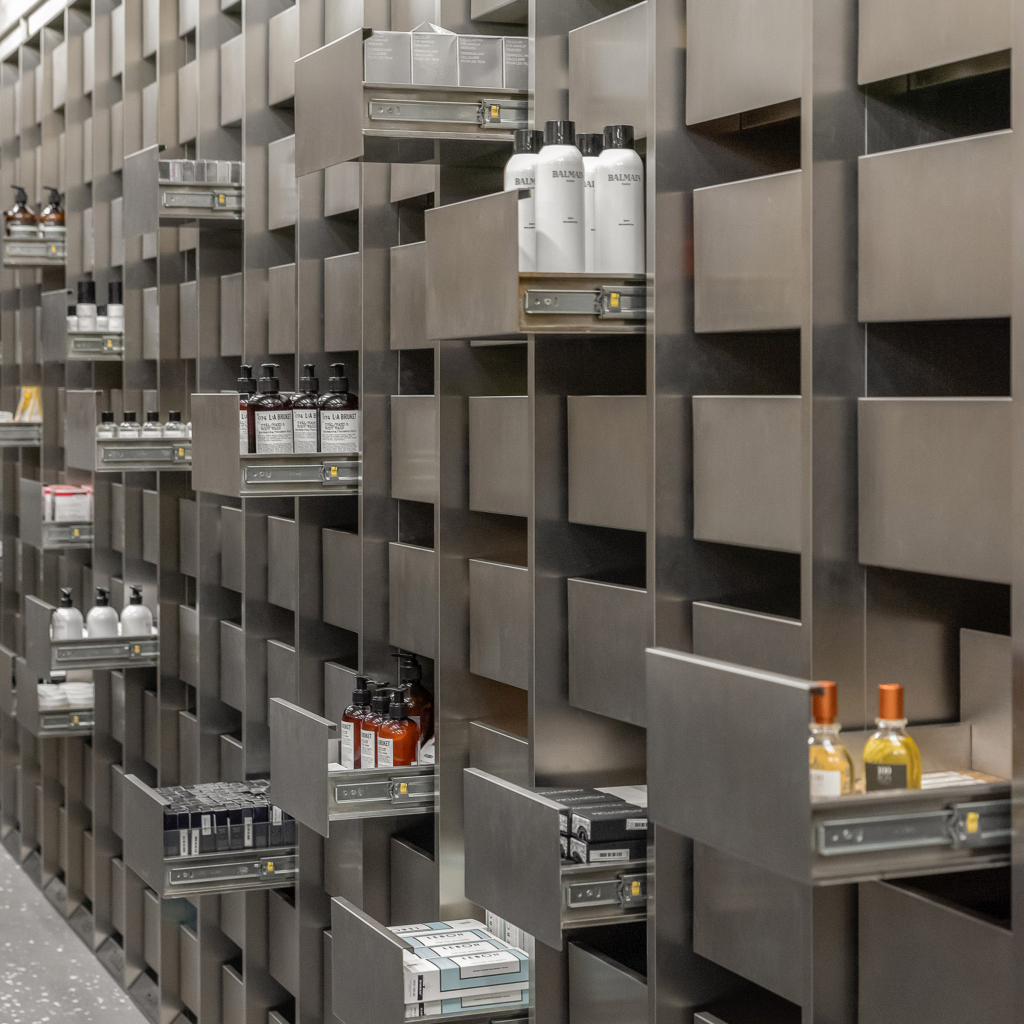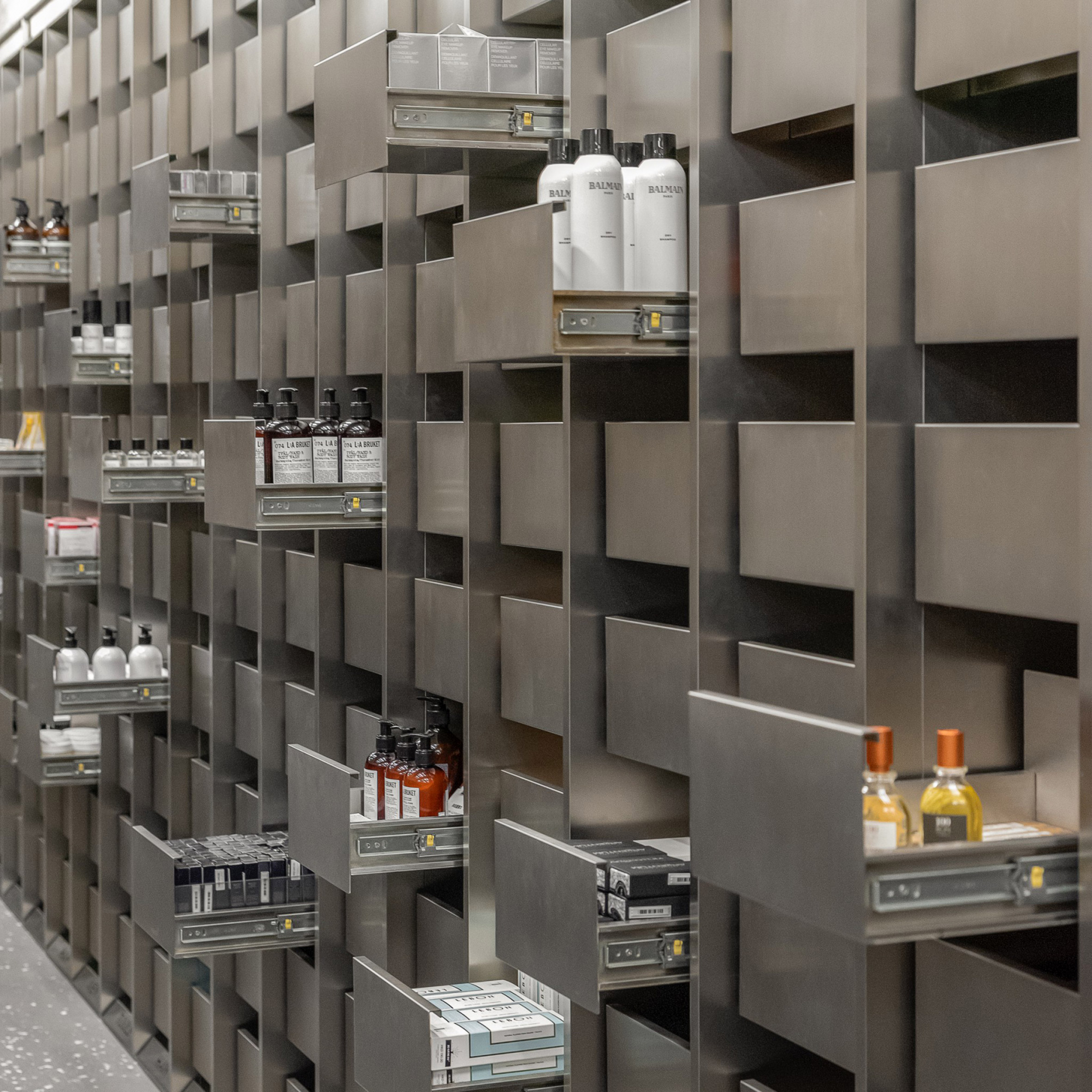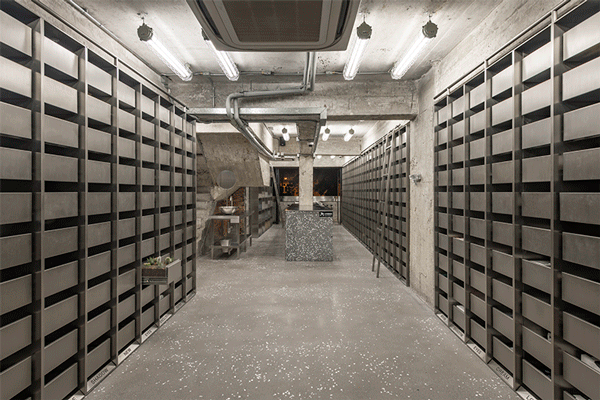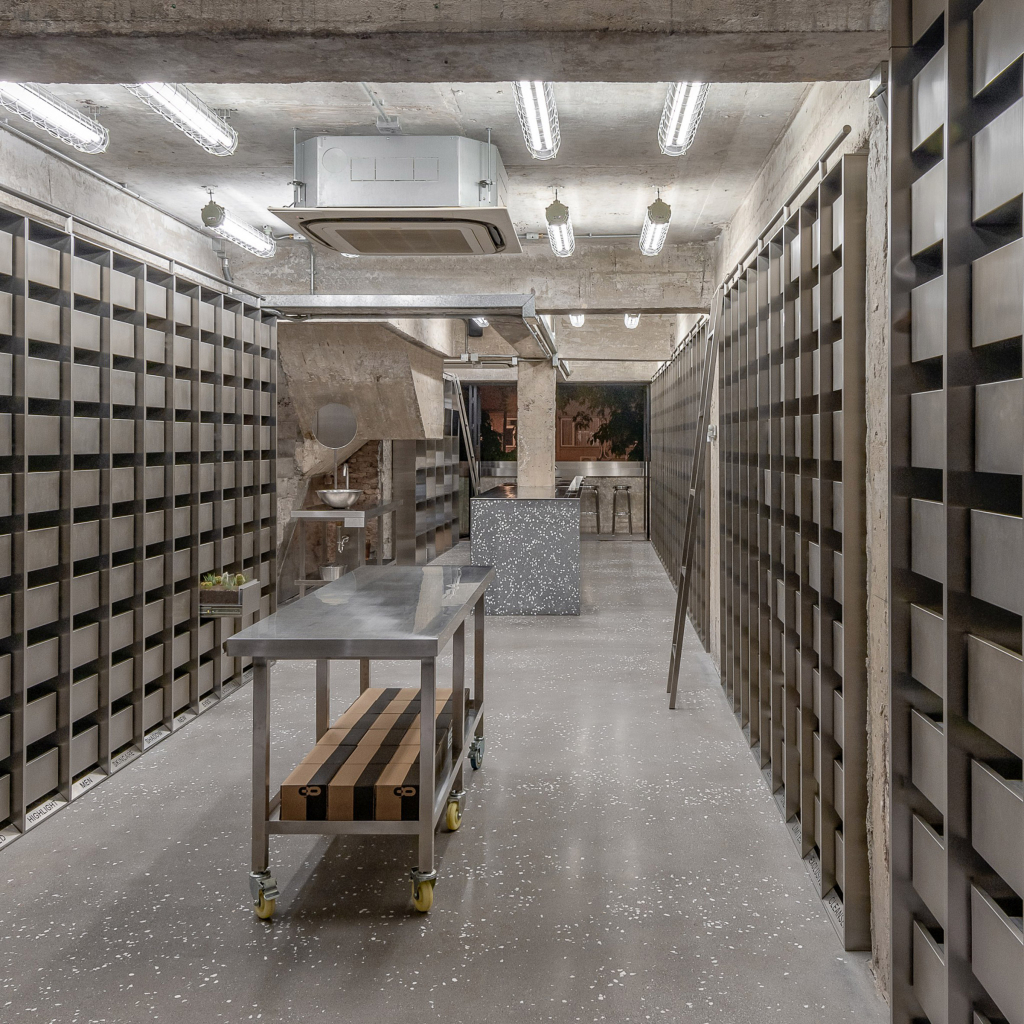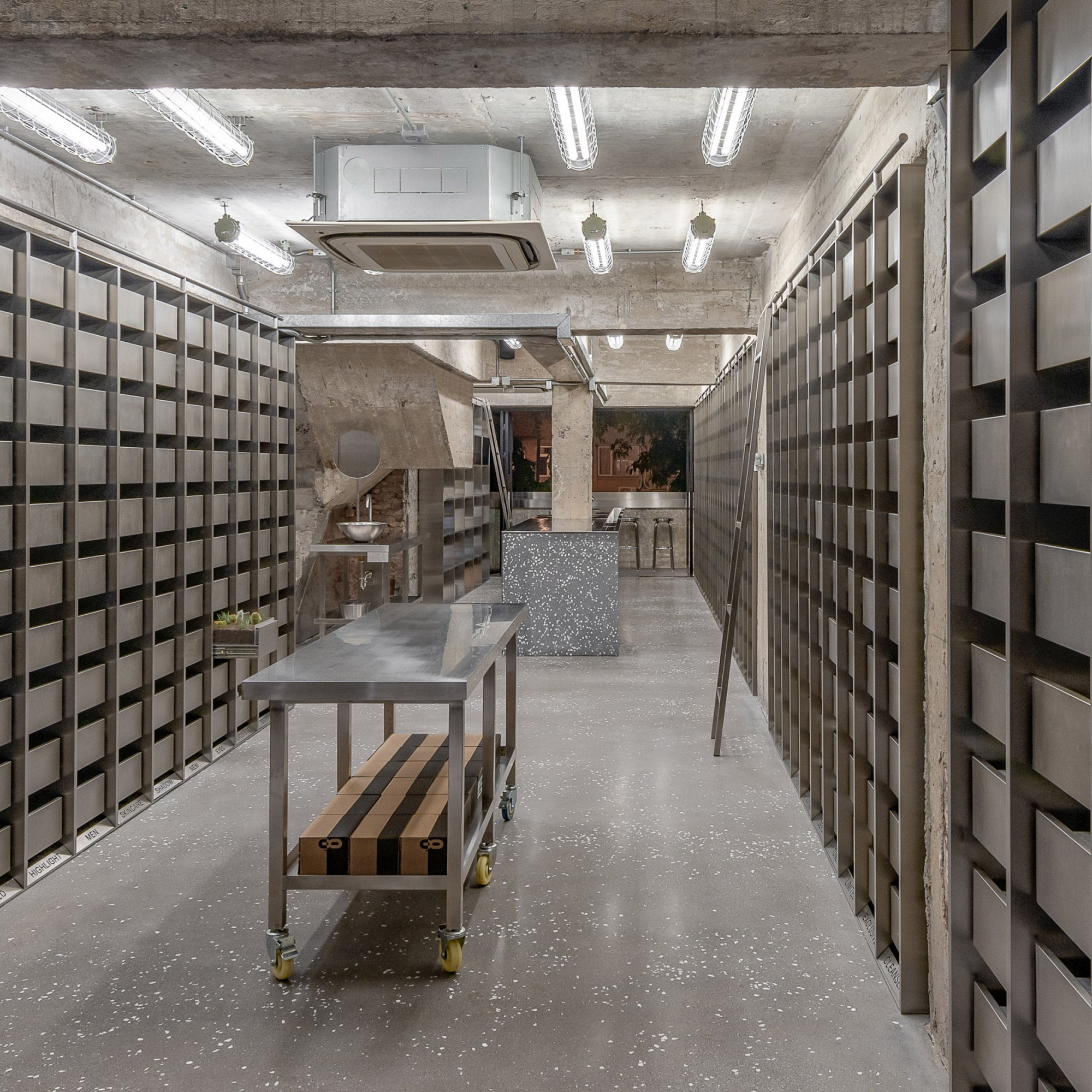 The architects also wanted to make the shop look like an industrial warehouse in the raw, with large brick walls, LED lighting and gigantic mirrors creating unexpected reflections, in a relatively streamlined and minimalist style. The colour palette has also been reduced to a minimum, concentrating on shades of grey and touches of light thanks to the neon lighting.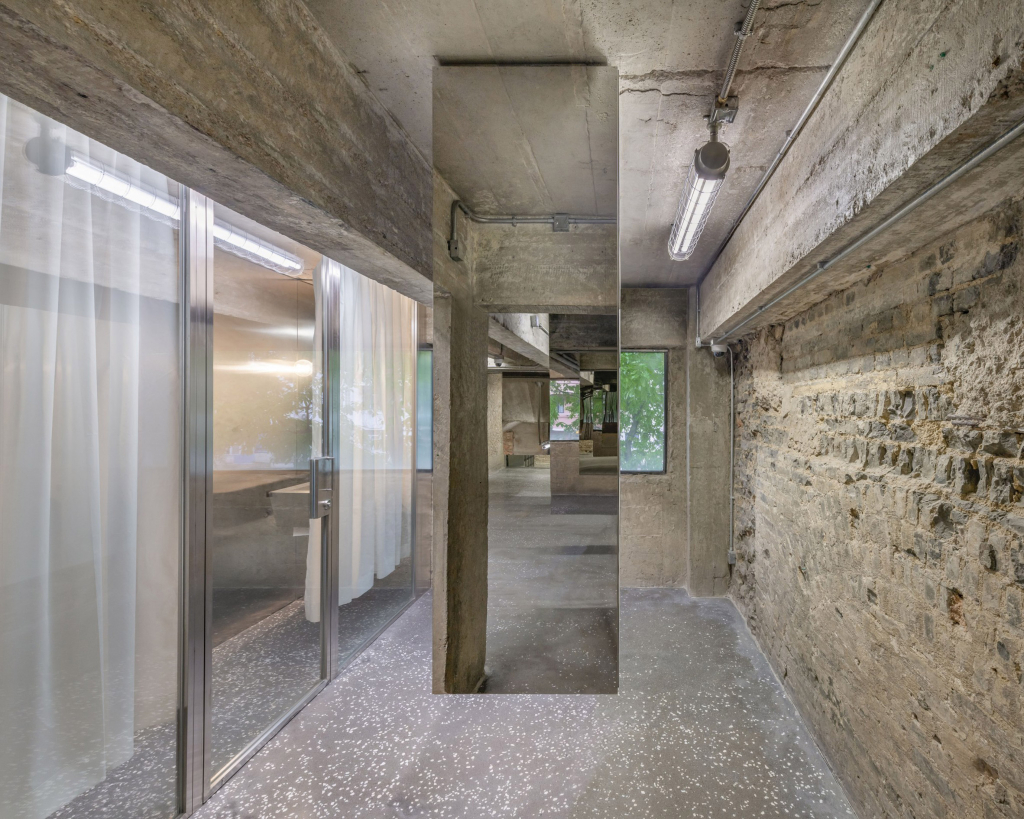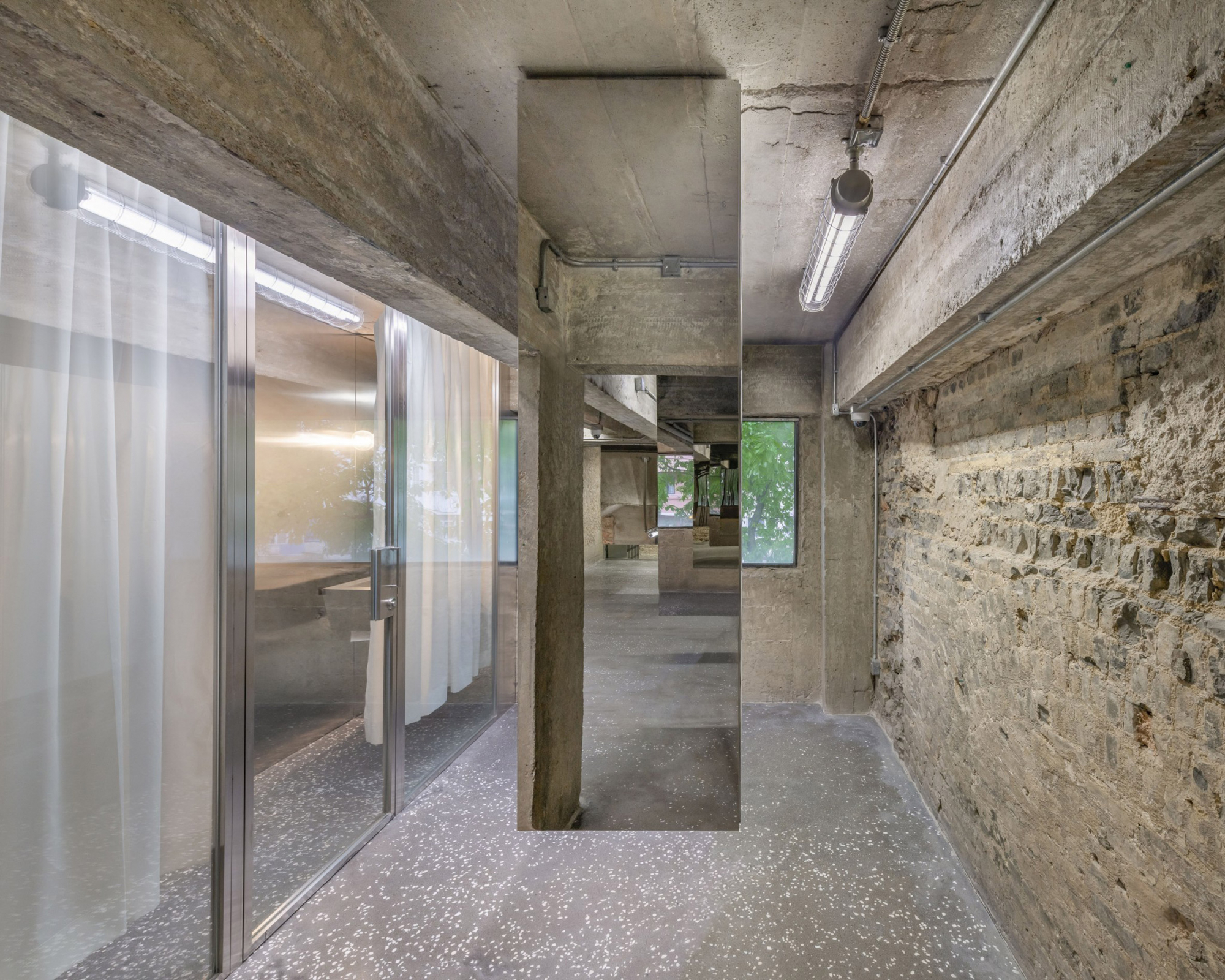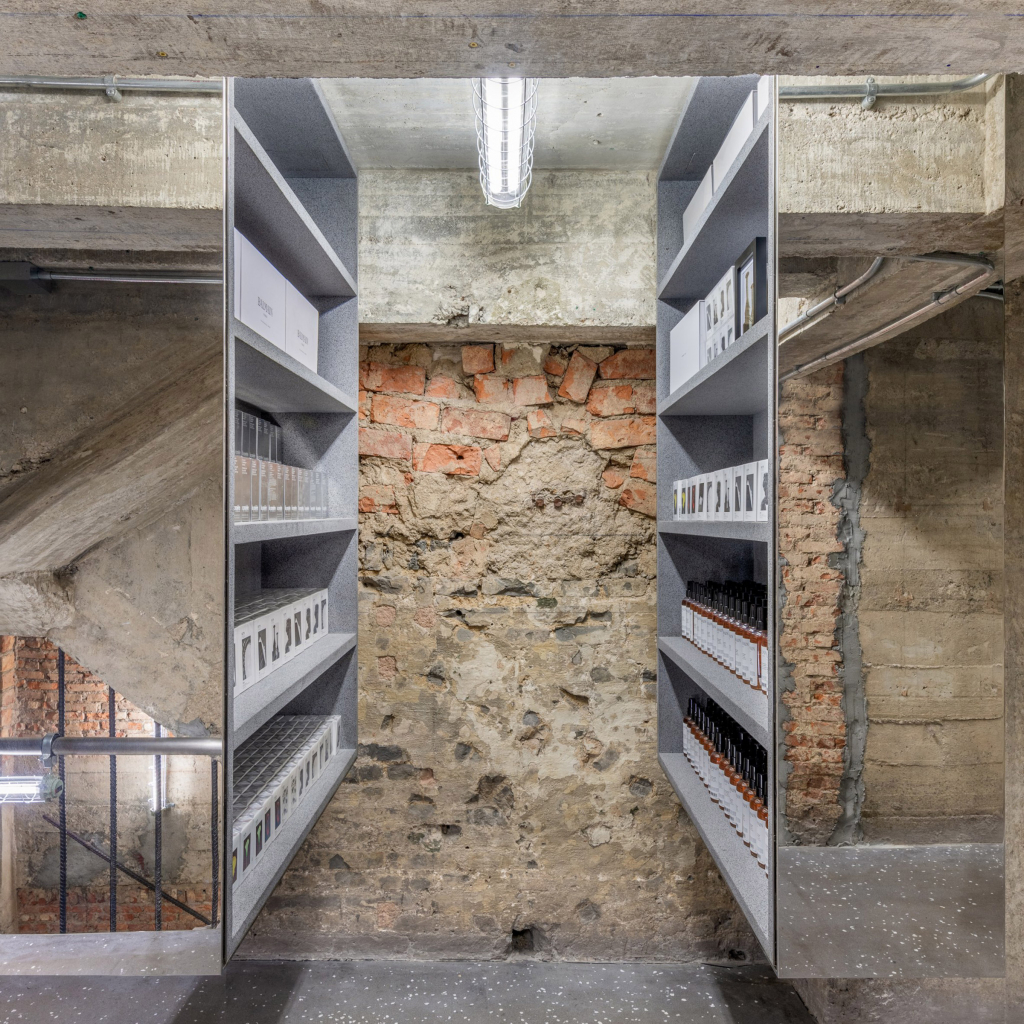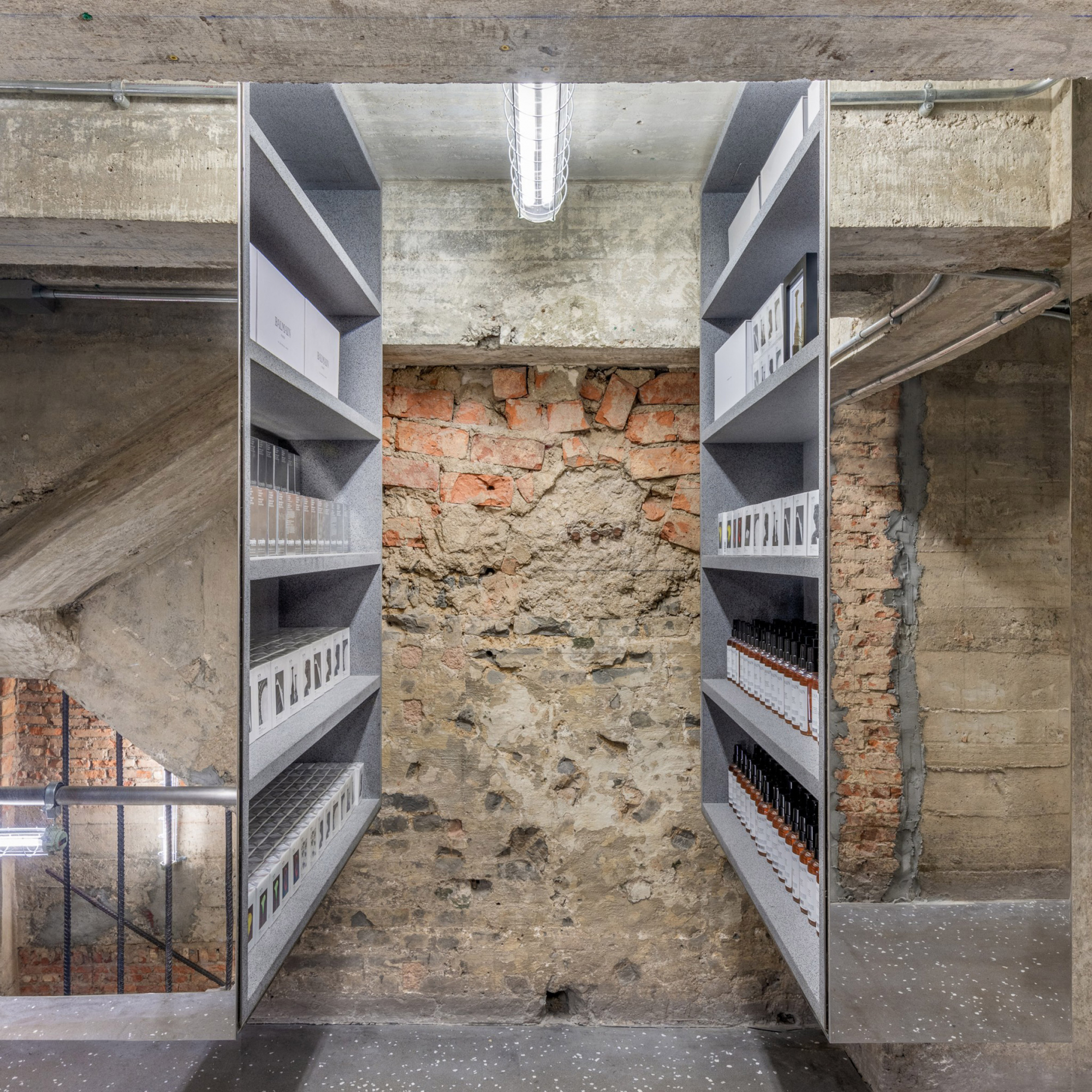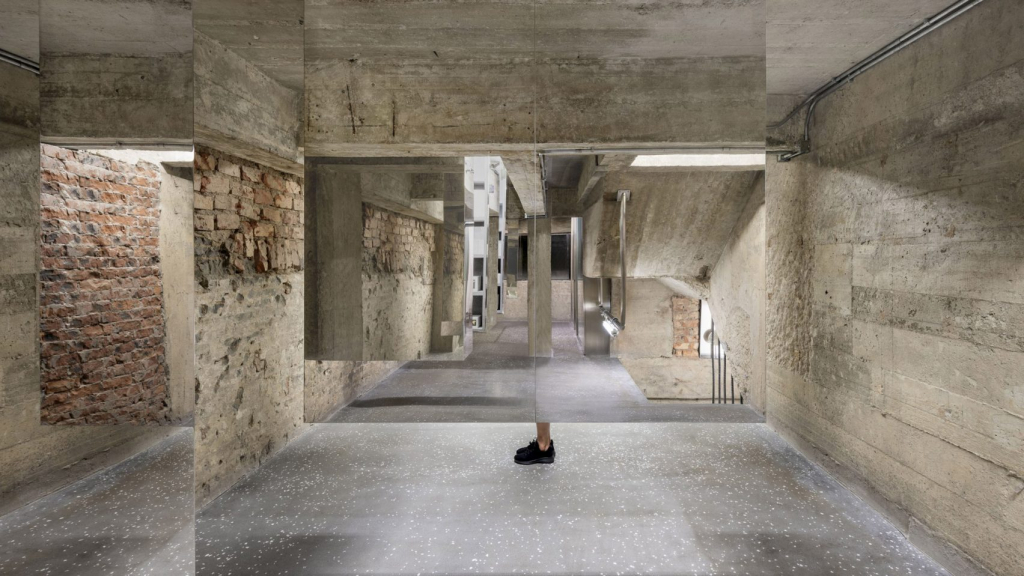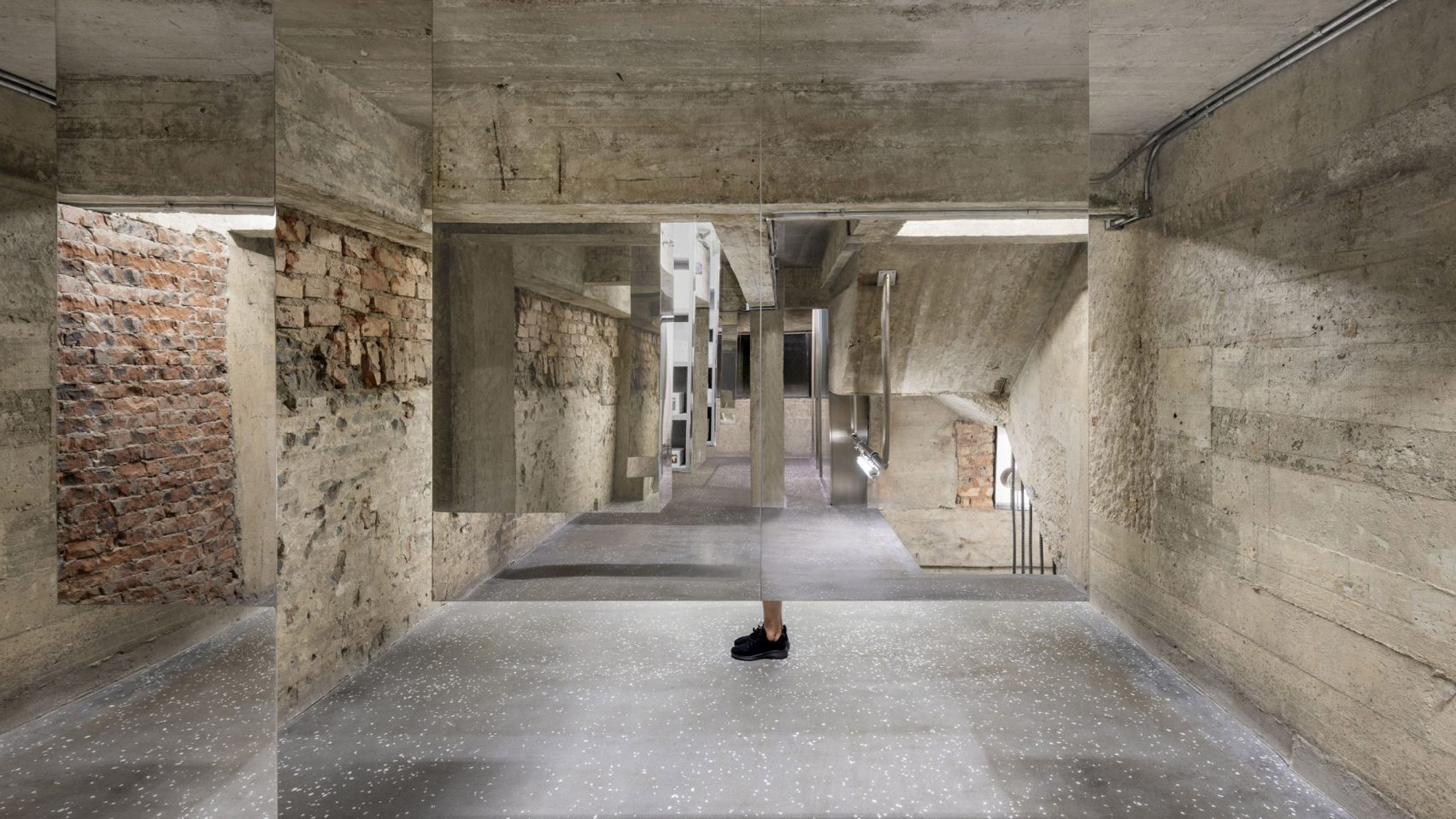 Offering an in-store experience
This pared-back space promotes Harmay's desire to offer its customers a real experience in the store, which becomes a place of sensory discovery. In a hyper-connected era that has allowed giants such as Amazon or its Chinese counterpart Taobao to emerge, consumers are looking for experience and meaning when it comes to their purchases.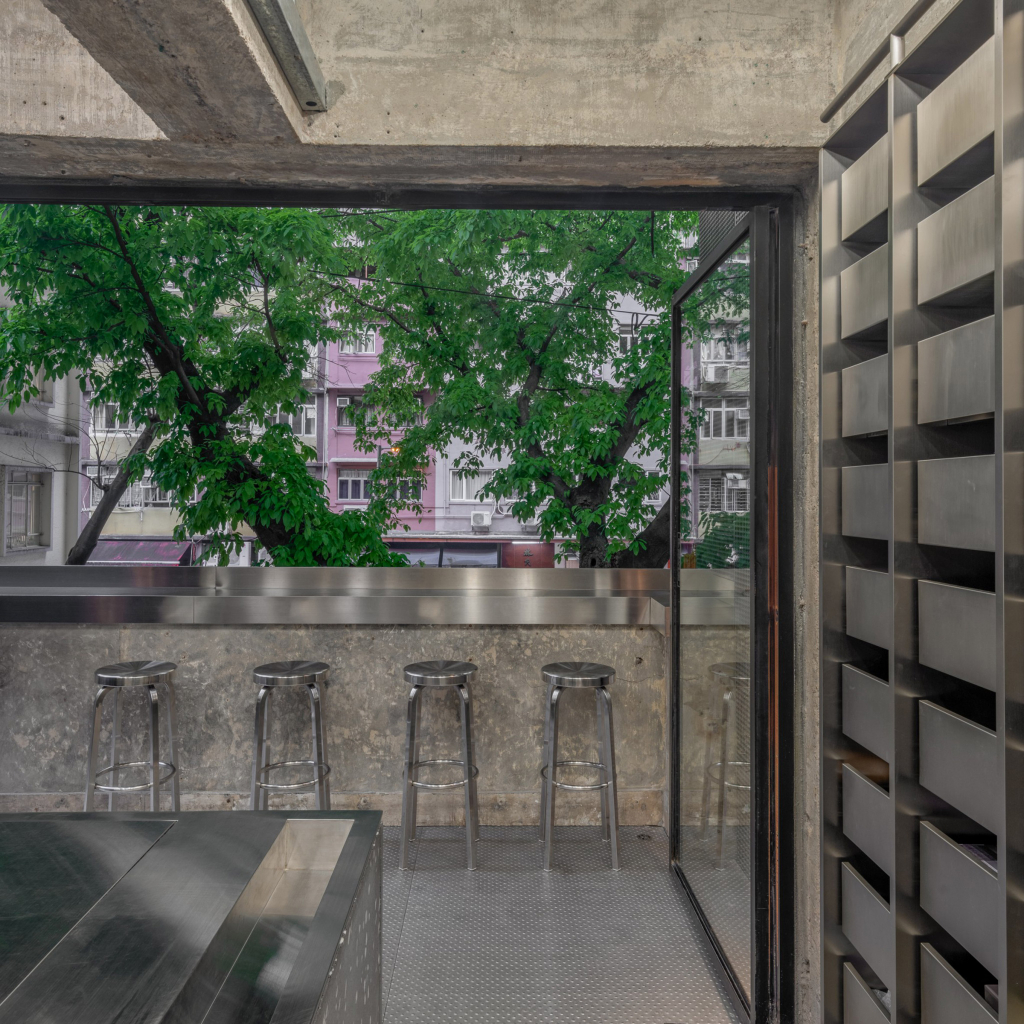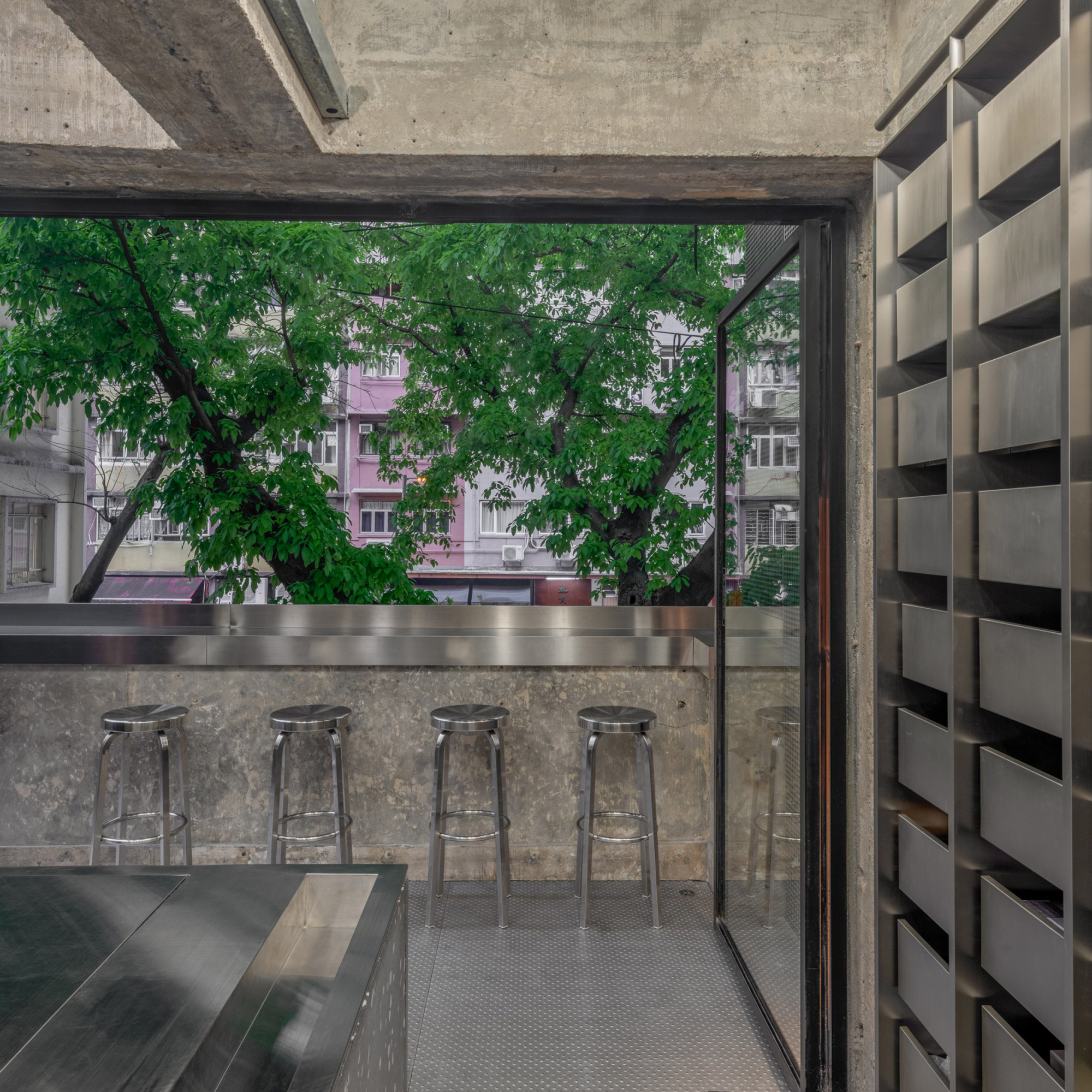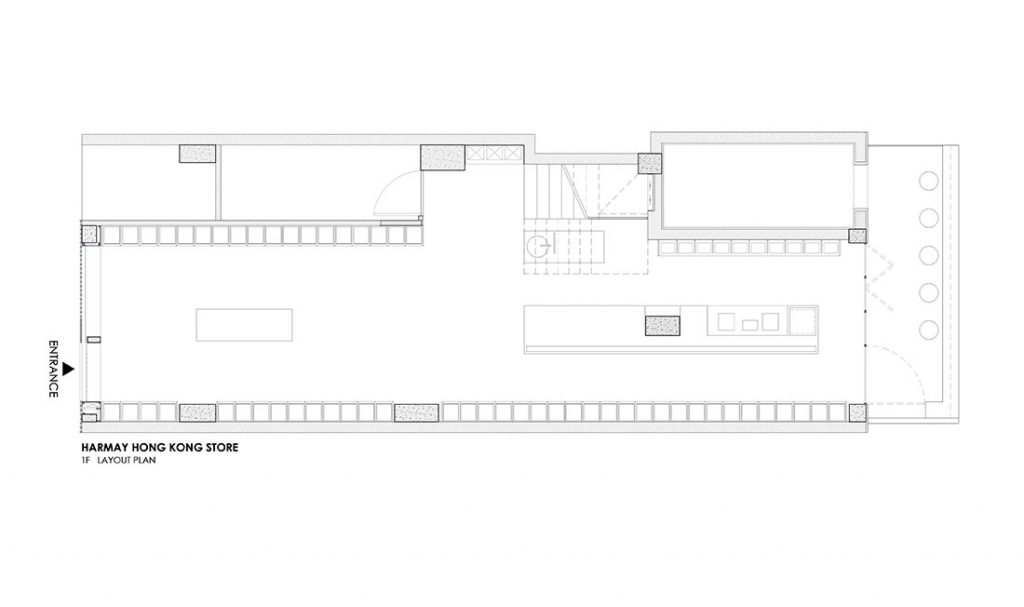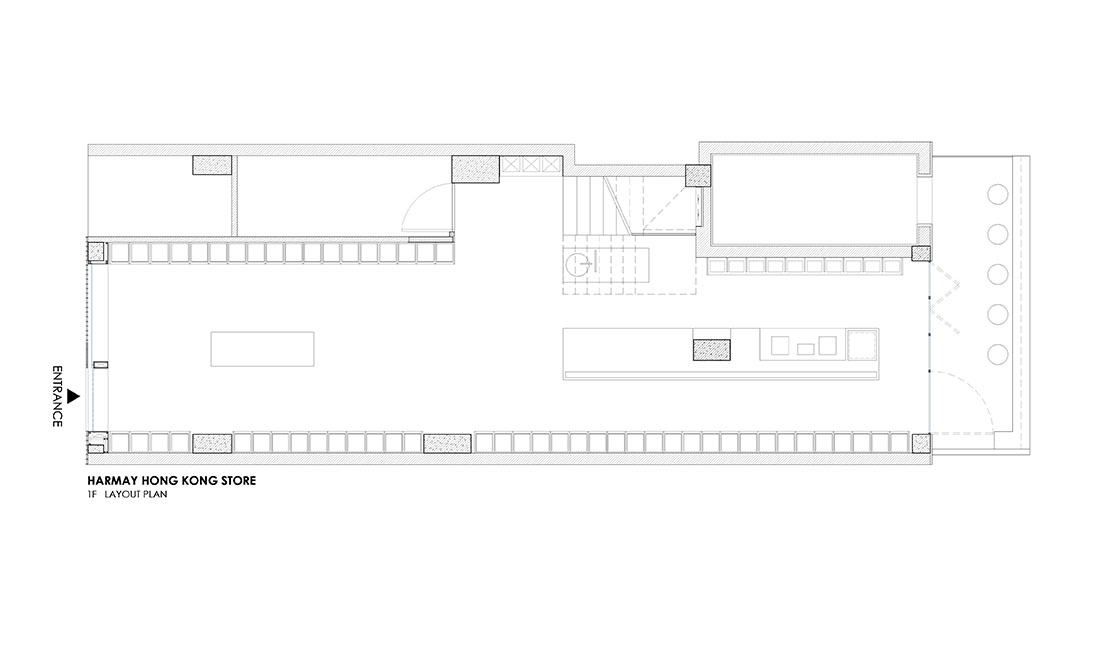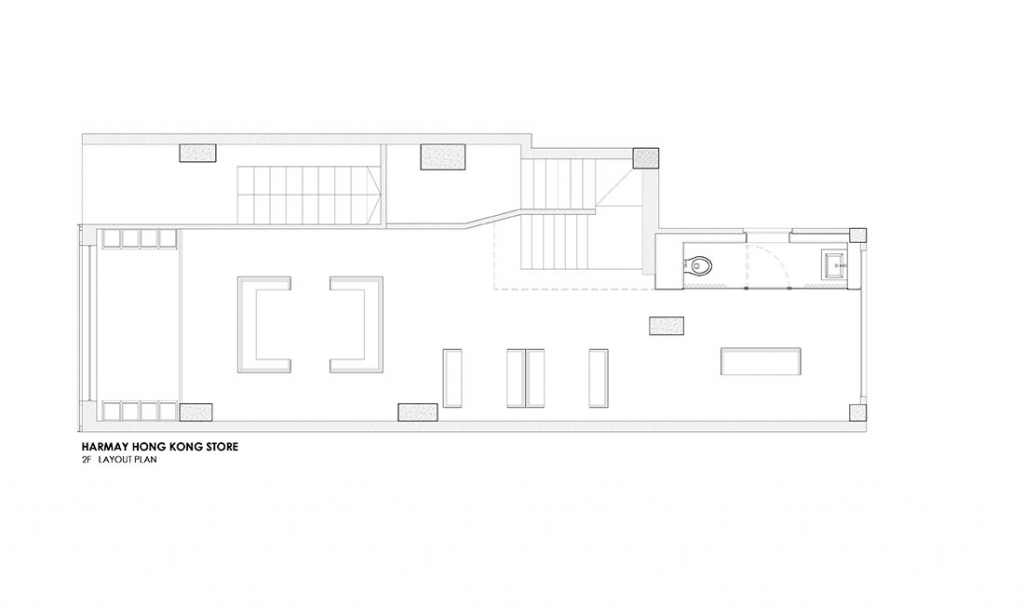 Modern shops must therefore allow their customer to enjoy a unique experience that they would be unable to find shopping online. This experience is expressed through a carefully considered design or a singular way of discovering, smelling or touching the products, as is the case here for Harmay cosmetics.