After opening her first cafe, Feya, Zahra Khan followed up by opening her new space this summer: Dyce. The chef's ice creams and other desserts can be enjoyed in a fun space in pop colours… The perfect recipe to give the eyes and taste buds a unique experience!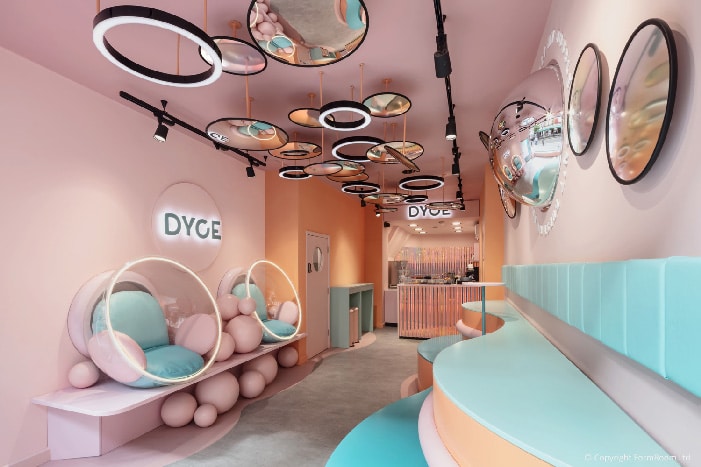 INSIGHT AND STRATEGY
"No dream is too big, no destination out of reach" is Zahra Khan's mantra. The chef is a graduate of the UK's longest established cookery school, the Tante Marie culinary academy, and opened her first cafe Feya in 2018.
This summer, Zahra Khan opened her new London address, Dyce. She worked with the FormRoom agency to develop a dynamic and fantastical interior brand identity.Whilst the brief called for an 'Instagramable' interior, FormRoom pushed to develop the concept even further, incorporating elements that invite playful interaction in movement to also appeal to video sharing platforms like Tik Tok or Snapchat.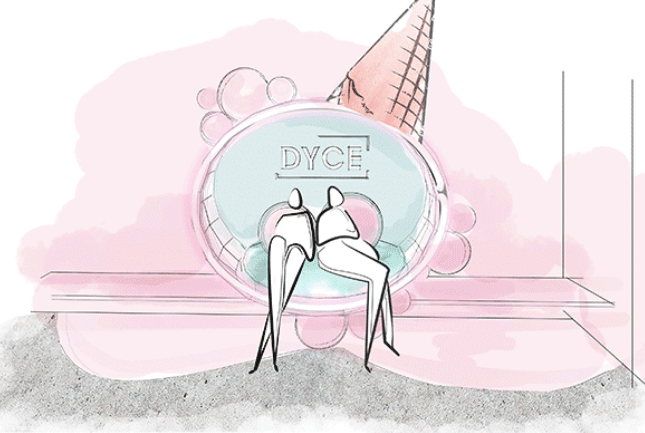 Researching the market trends and consumer insights, alongside the competitor landscape enabled FormRoom to design a memorable and experiential interior.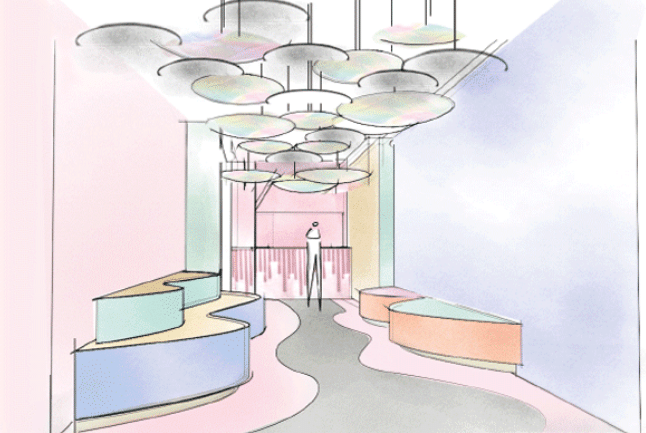 It was important too to consider how the store could feel approachable to all ages while catering to the different needs of social sharing demographics. While the bubble feature chairs appeal to the Instagram driven millennials, Gen Z look for complete store experiences where they can capture and share the whole journey through video ; a more authentic representation of their experience.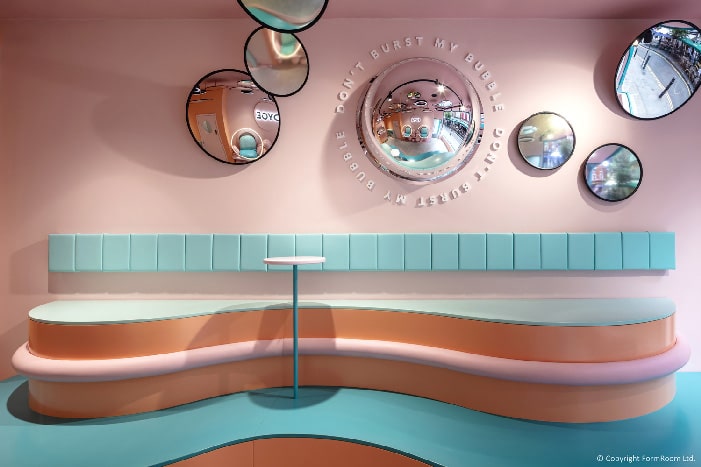 Moreover, the amphitheatre-style seating allowed the space to feel welcoming to families while limiting excessive dwell time in favour of a faster customer journey and experience.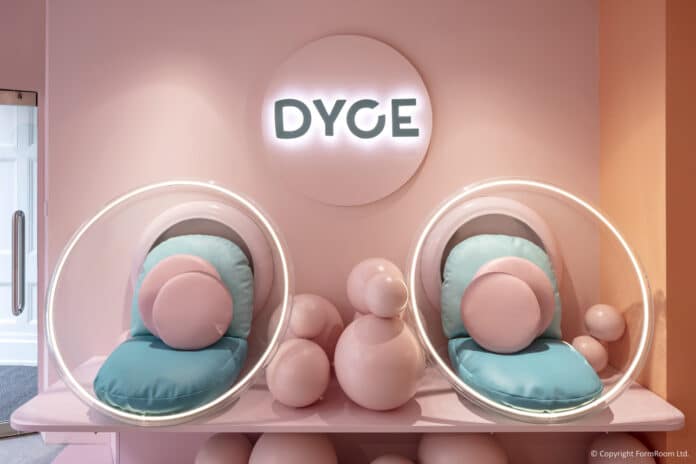 DESIGN AND MANUFACTURE: LITERALLY BEING IN YOUR BUBBLE
The FormRoom agency took inspiration from Zahra Khan's desserts to create a bubbly space, following the lines of melting ice cream. With cosy, soft-edged seating, ripples painted on the floor, ice-cream cone-shaped headrests, round mirrors popping off the ceiling like bubbles floating in the air… the interior must ignite customer curiosity while catering to the demand for shareable moments.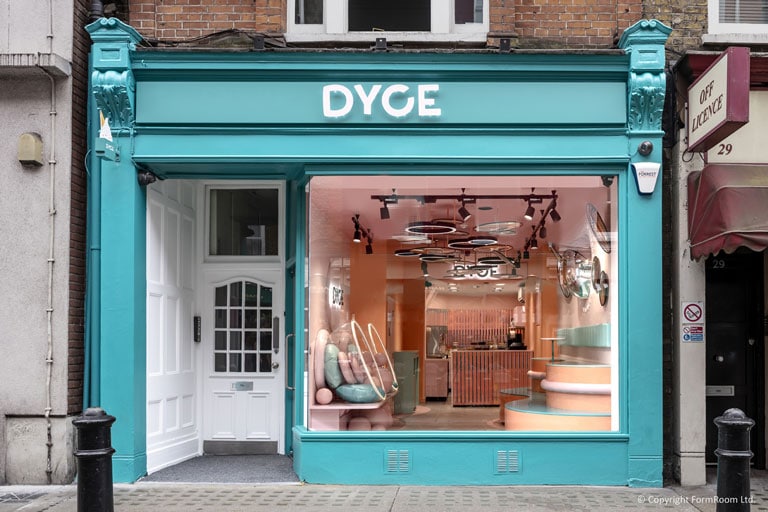 Reminiscent of Salvador Dali's work "The Persistence of Memory", the space invites us to get in touch with our inner child again in a surrealist setting where time doesn't seem to exist.
The designers have used finesse and fantasy in choosing a soft colour range featuring pale bubble gum pink, comforting pastel blue, touches of metallic grey, etc. A bold look lit with LEDS in funky shades. Playing on the effects of relief, the colours melt into one another just like the British chef's desserts.