The e-shop PrettyLittleThing is revealing its first ethical collection this year! The British brand has designed urban basics manufactured using recycled fabrics and plastic bottles.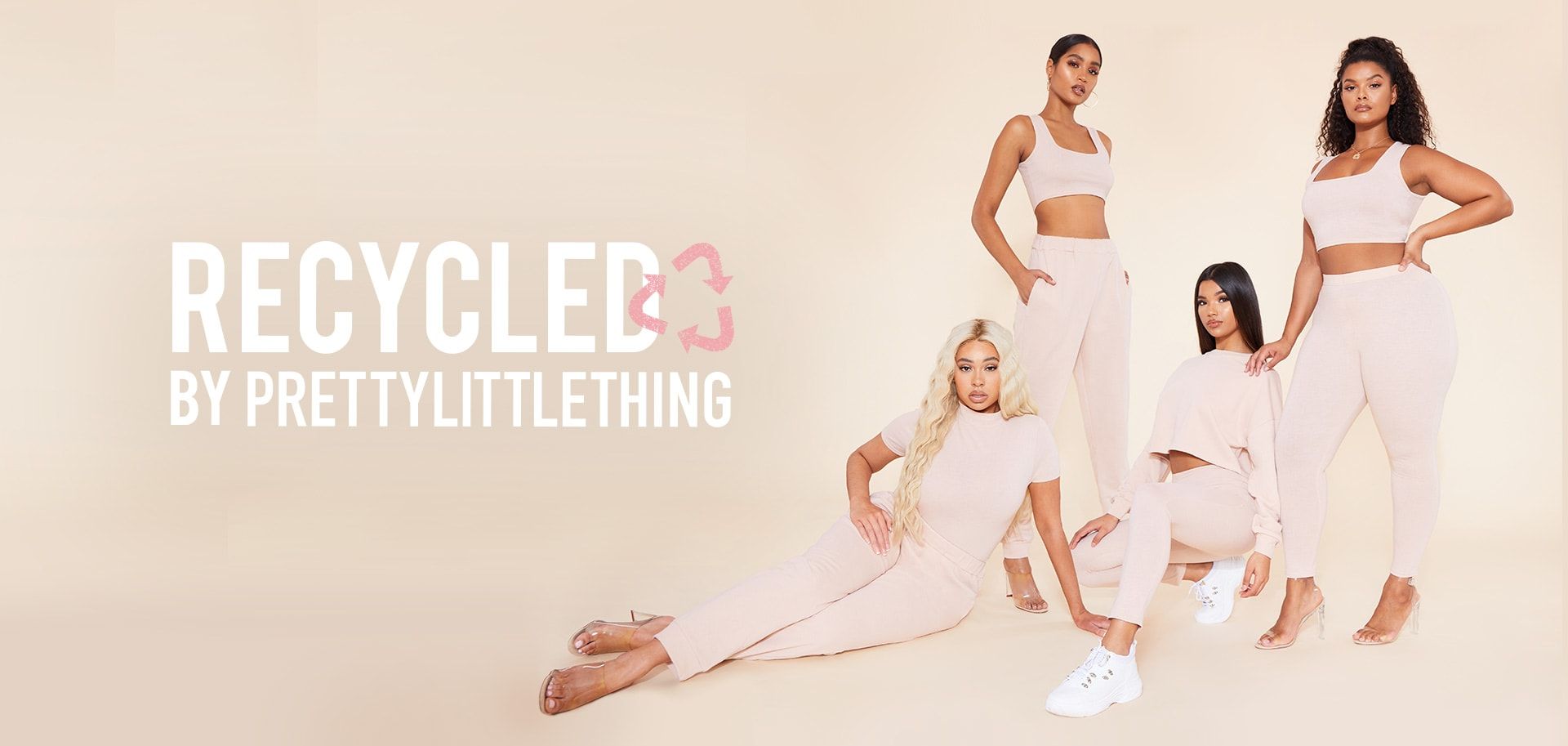 When British fashion goes beyond borders
Founded in 2012 by brothers Umar and Adam Kamani, the e-commerce site PrettyLittleThing is constantly diversifying.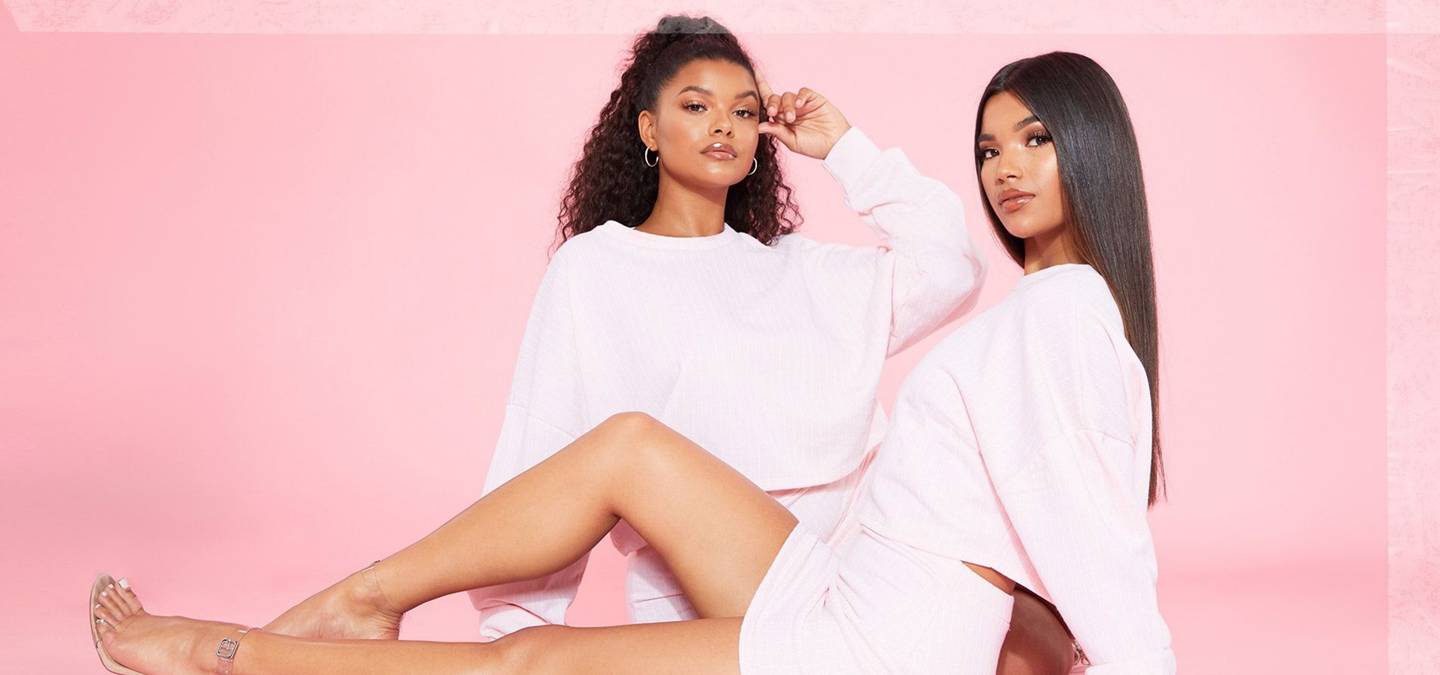 While at its launch the British e-shop only offered accessories, it has today enriched its selection, expanding to include ready-to-wear and cosmetics.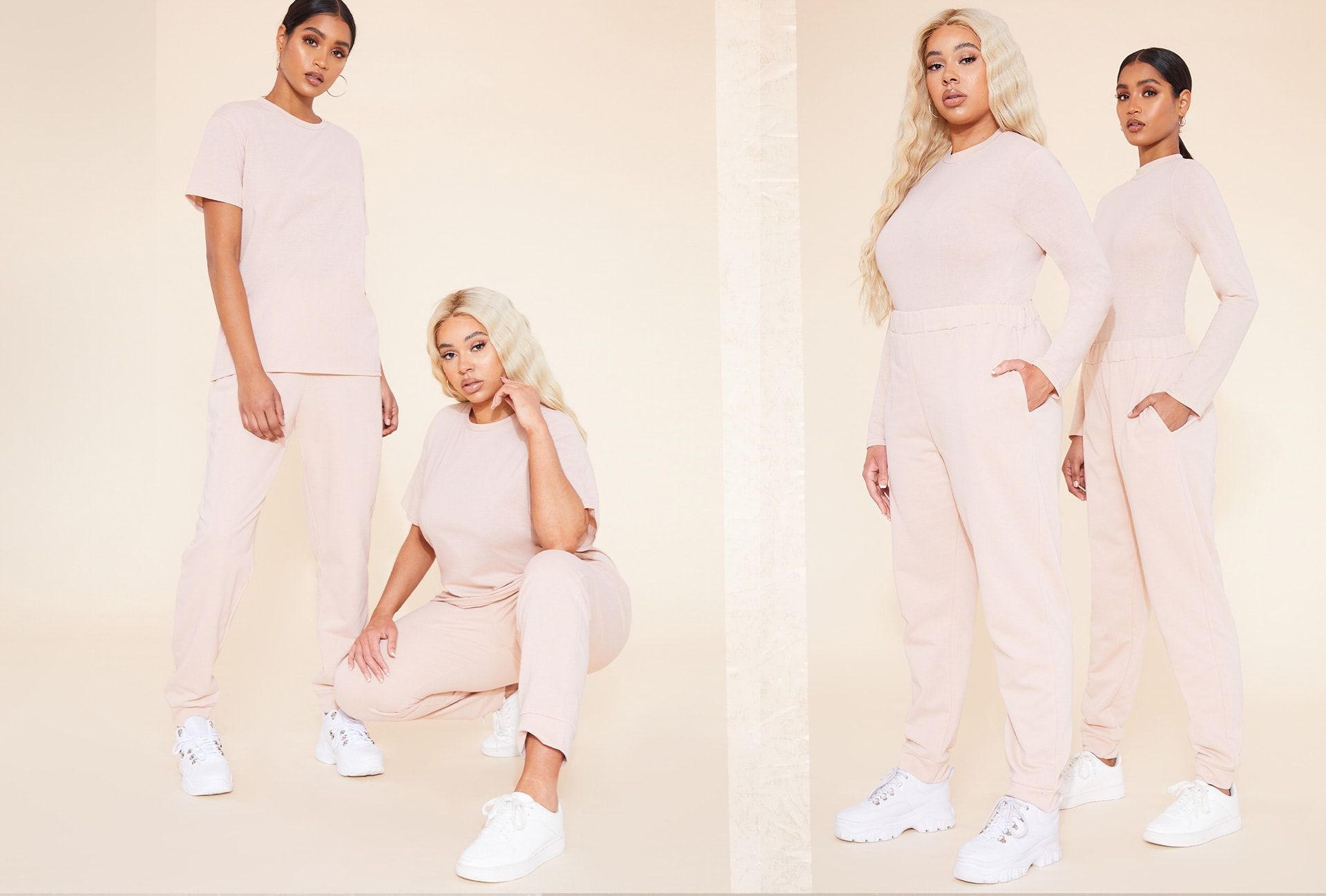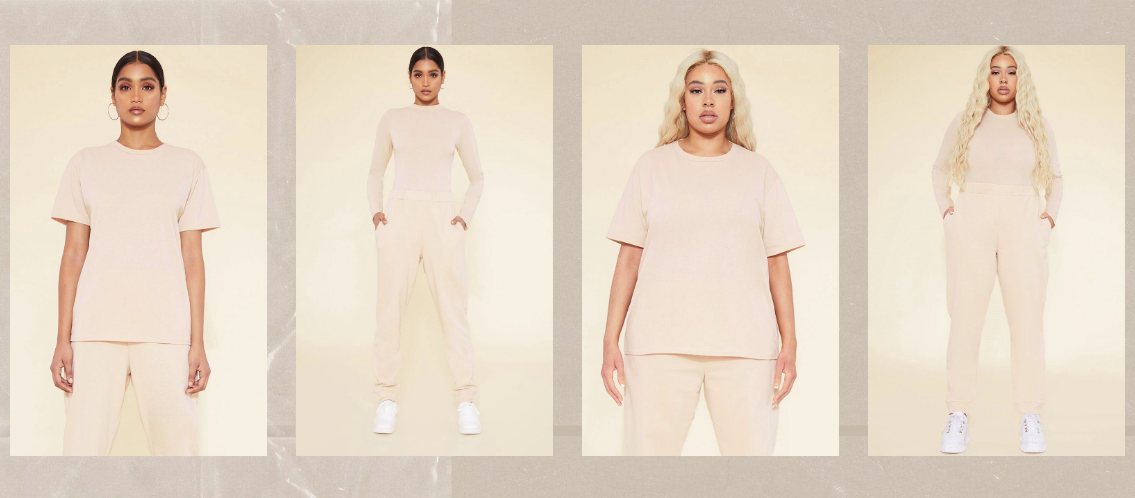 Acquired by the Boohoo group in 2016, PrettyLittleThing has met with dazzling success. Thanks to successful collaborations with influencers such as Kylie Jenner and Sofia Richie, the site has been able to boost its popularity in the United States and has secured a choice position for itself in the e-commerce arena.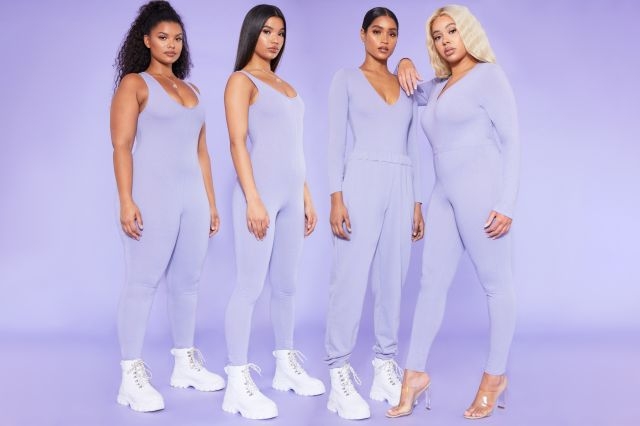 After the launch of a new "PLT Girl" line in 2017 aimed at young girls between 5 and 12 years old, the brand has now designed its first ethical collection modestly named "Recycled"!
Eco-friendly essentials
Like major ready-to-wear brands such as Zara, Mango and H&M, it is PrettyLittleThing's turn to reveal an eco-friendly wardrobe. Manufactured using fabric scraps, recycled textiles and processed plastic bottles, the "Recycled" collection offers timeless clothing with sportswear accents.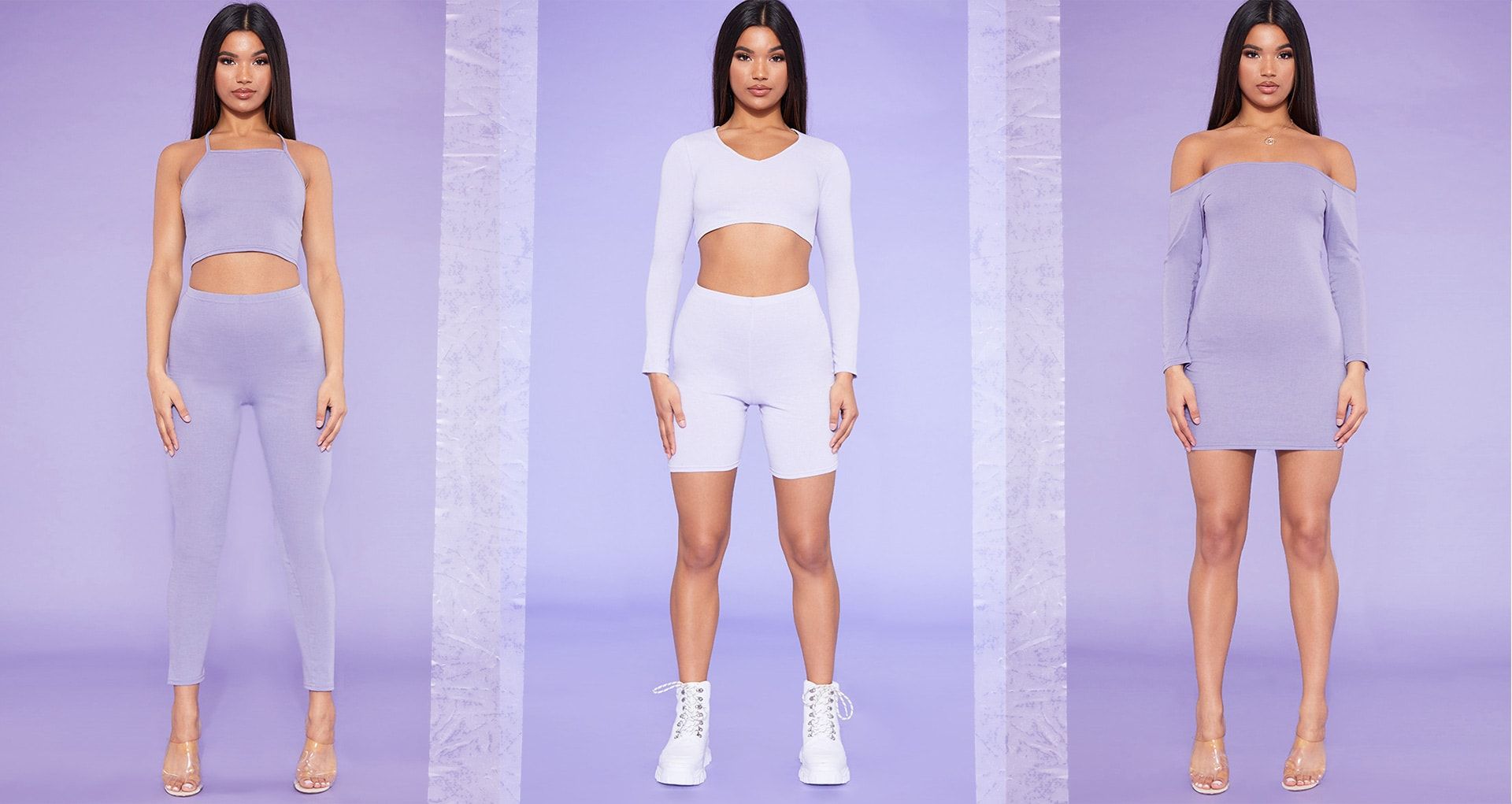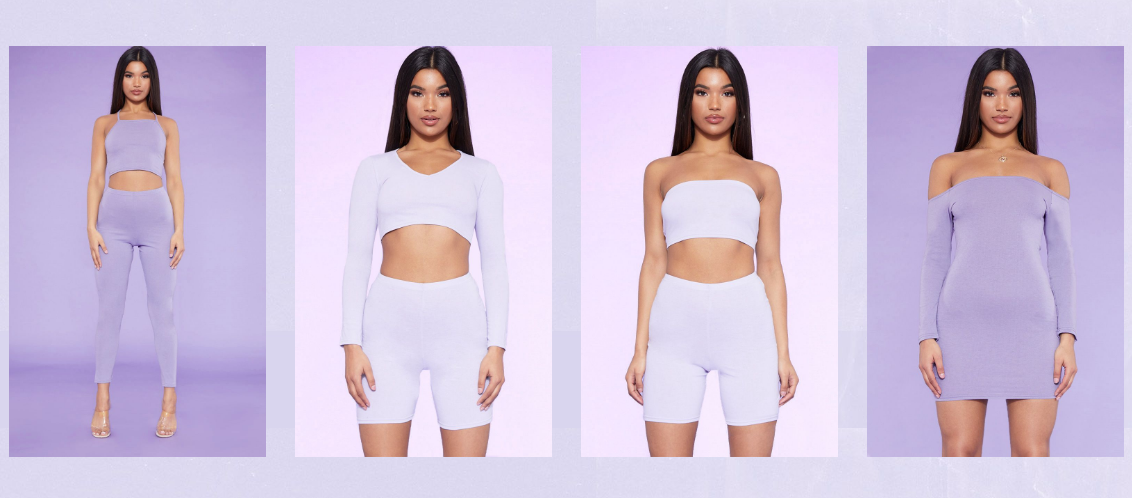 Dresses, cycling shorts, jumpsuits, hoodies, crop tops, tracksuits, bodies, skirts, T-shirts, etc.: the English site has designed minimalist basics inspired by current trends. Crafted in black and pastel tones, the clothes are sometimes set off with fine stripes for a modern, casual style.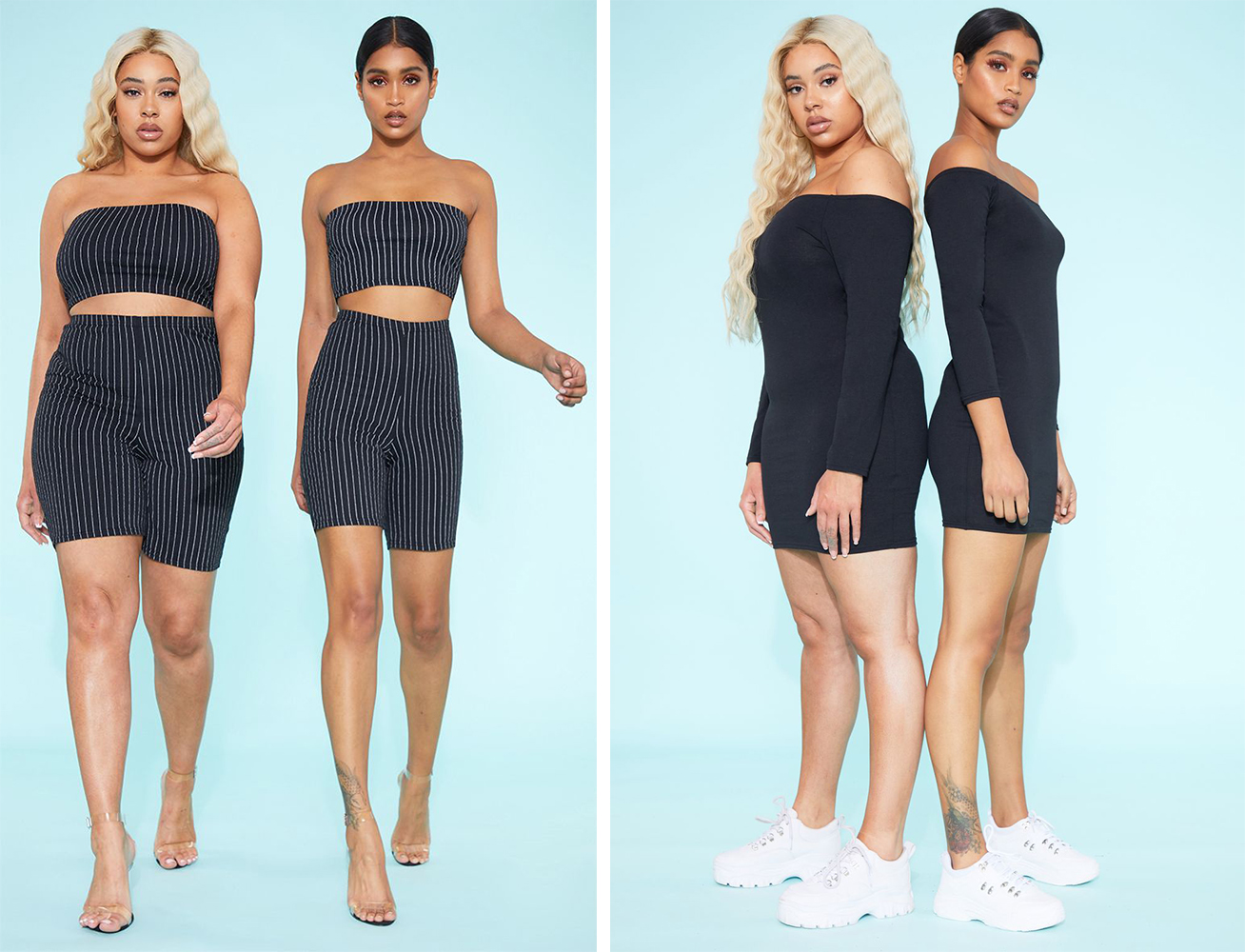 Also available in plus sizes, the collection remains extremely affordable with prices verging on €30. PrettyLittleThing thus proves that it really is possible to follow the trends while being mindful of both your bank account and the planet!