Fans of Japanese cosmetics love En products and the label has just opened its first address in Paris. And it was none other than the French architecture studio Archiee that was chosen to design the interior of this highly sought-after store.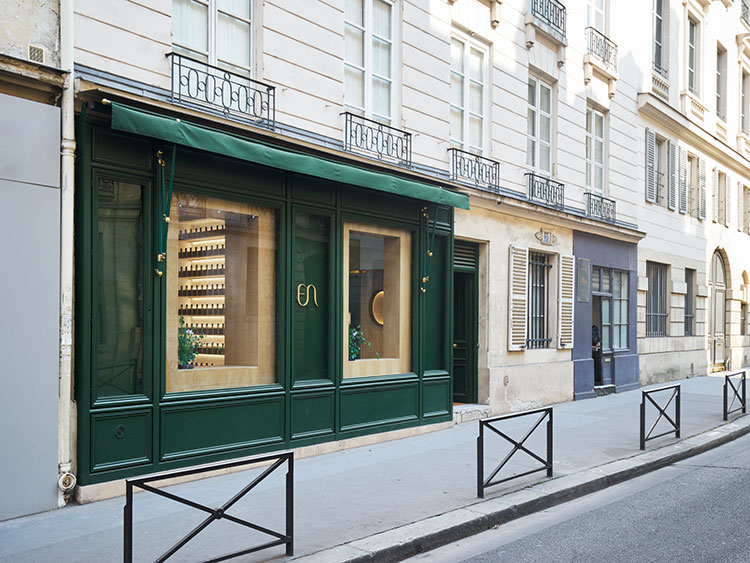 A timeless boutique
Located on the ground floor of a Haussmannian building at the heart of Paris, the 150-m2 space is in keeping with the DNA of the Japanese brand, whose name – EN – can simultaneously be translated as beauty, circle and connection. All these evocative words were the inspiration for Archiee's designers.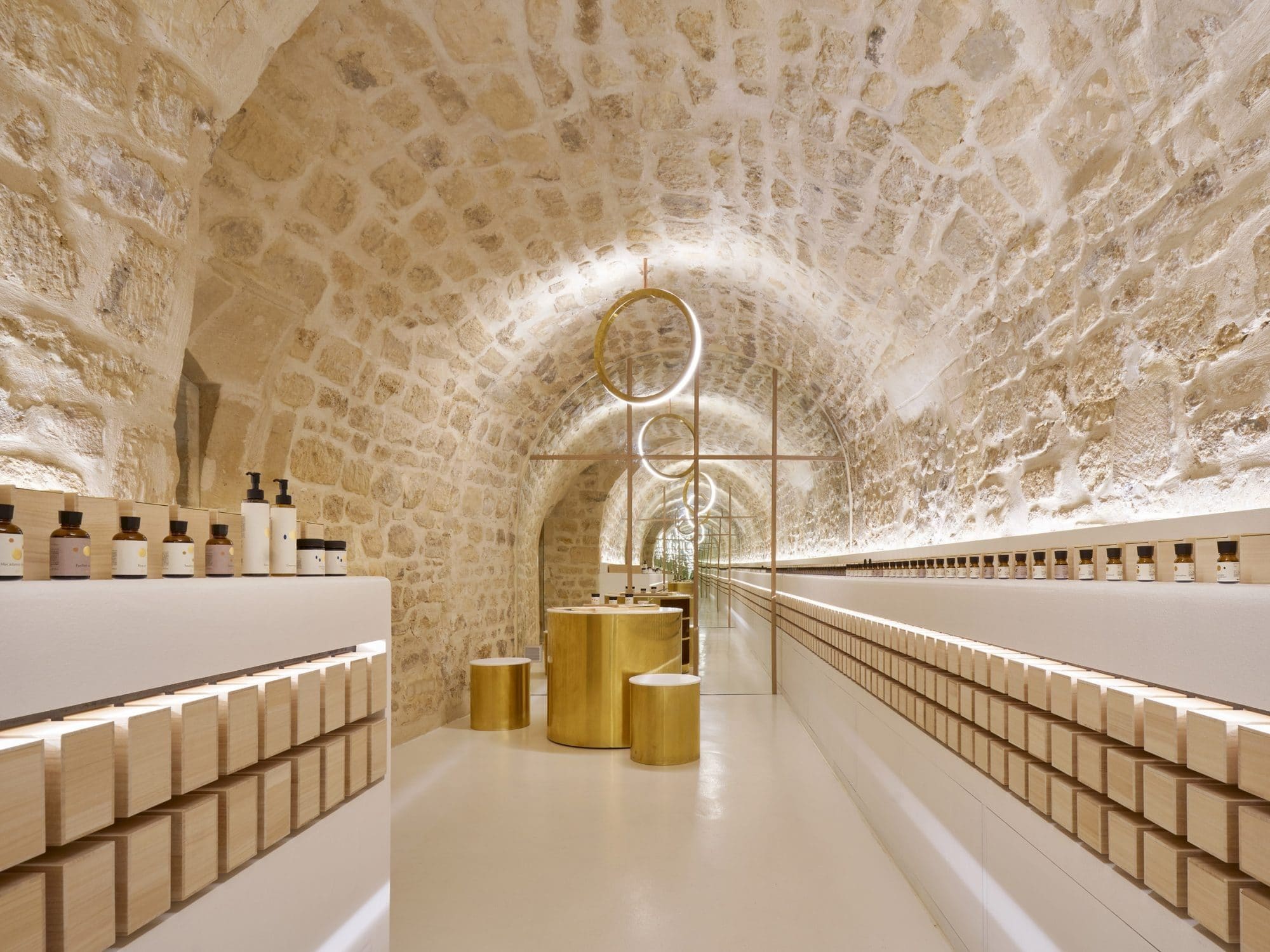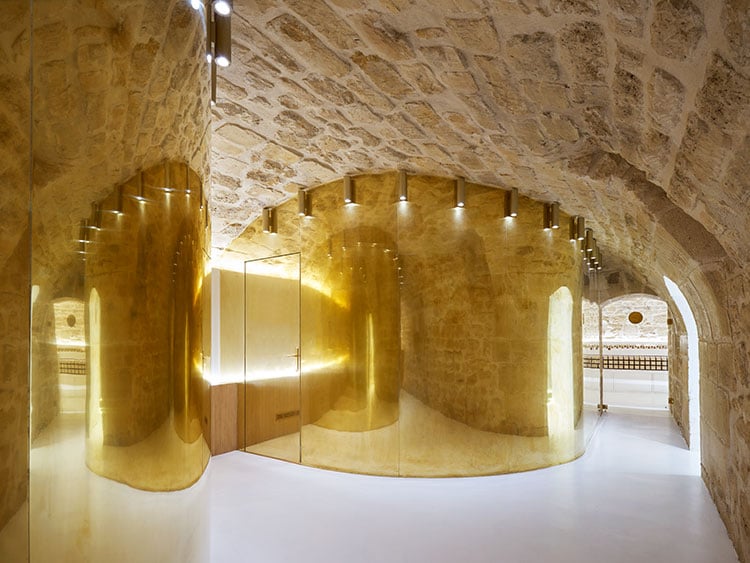 A dialogue between past and present, the flagship presents historic architectural elements, linked to the original building, and other decidedly contemporary pieces, reminiscent of the "Glamorous Wellness" concept of the SOUL theme presented in the SS20 Influences & Design Trend Book.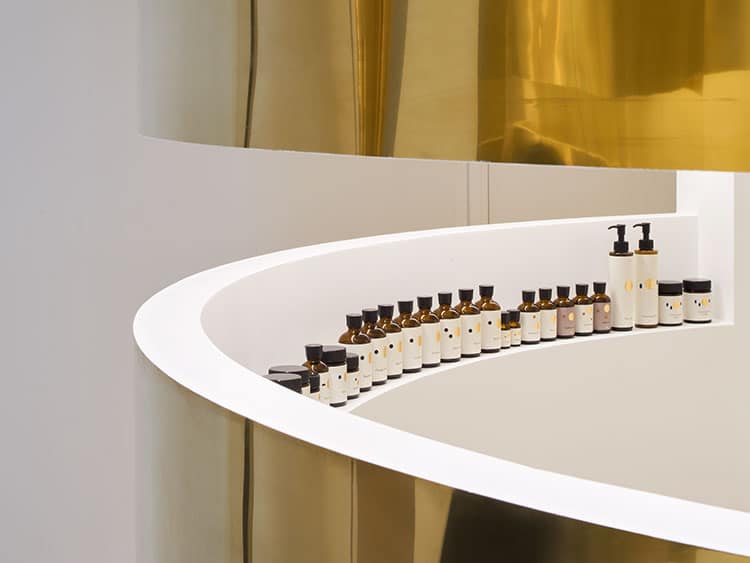 More specifically, immaculate circular-shaped display units immediately attract attention. Designed to highlight the products, they can also be used to create private micro-spaces for organising advice sessions or individual demonstrations. It offers an aesthetic and pertinent way of connecting all the store's uses, the customer being invited to follow a predefined route, taking them to the different services offered one after the other.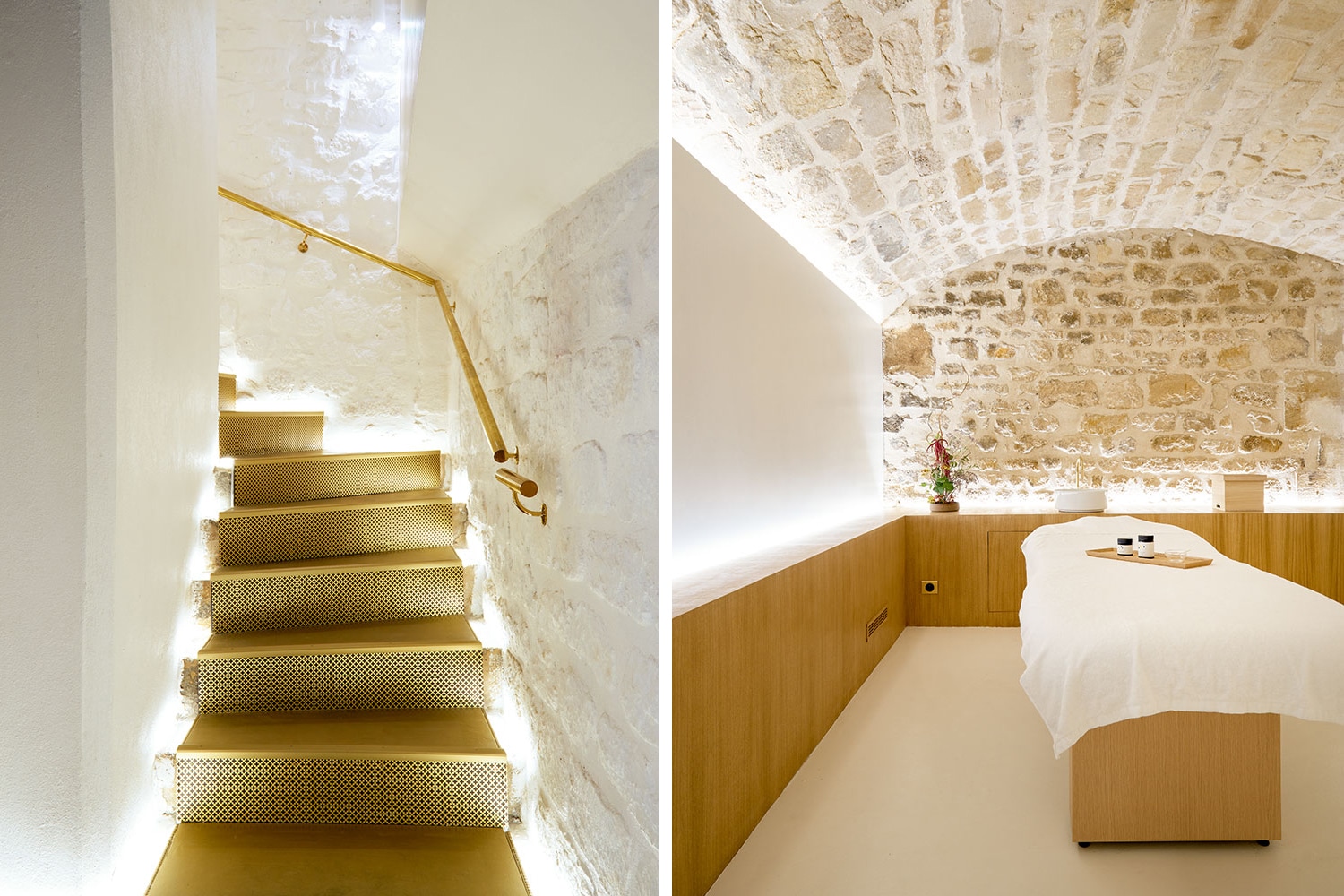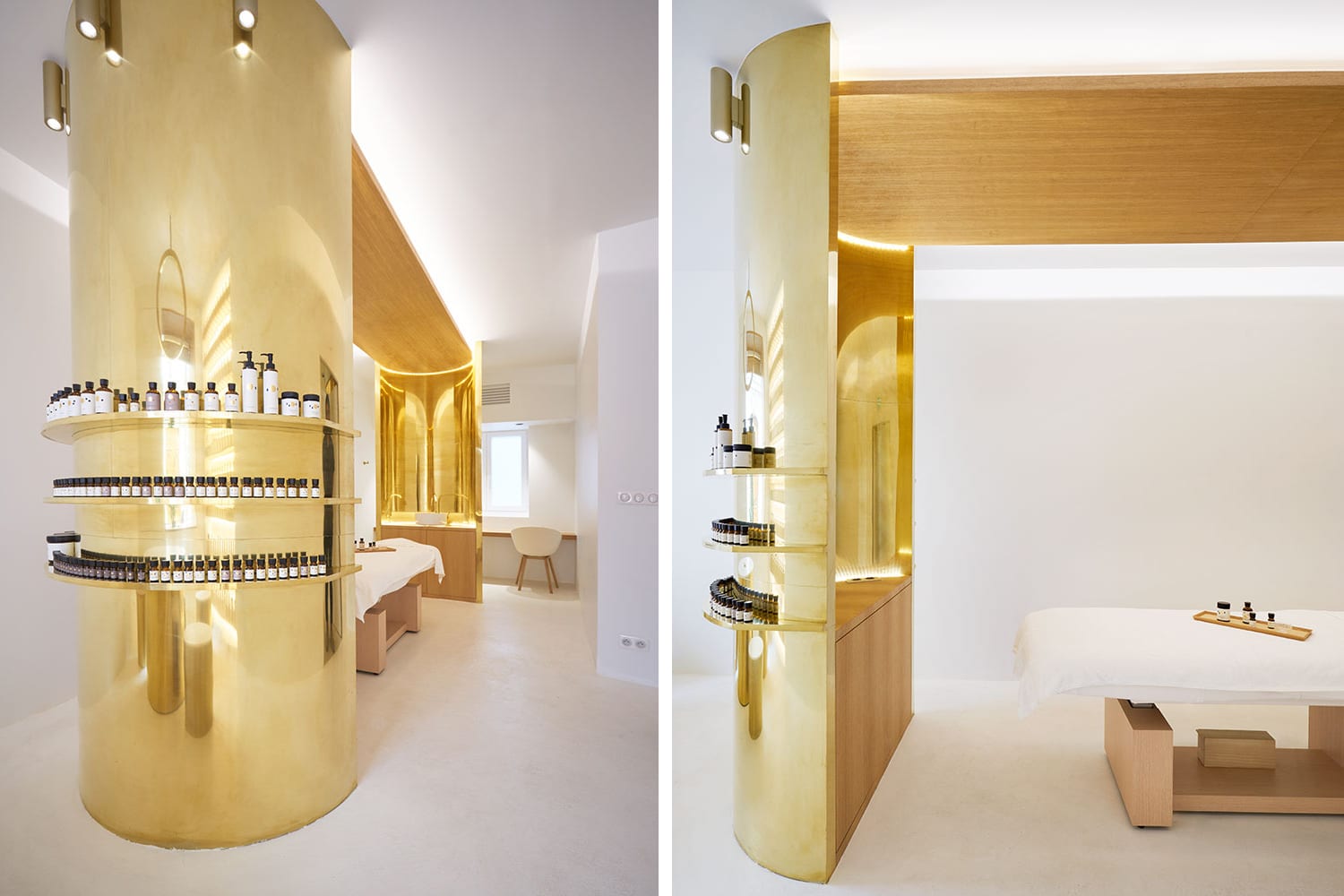 In addition to a didactic customer experience, this style direction follows the traditional rules of Japanese hospitality, all in a minimalist colour palette synonymous with purity and elegance.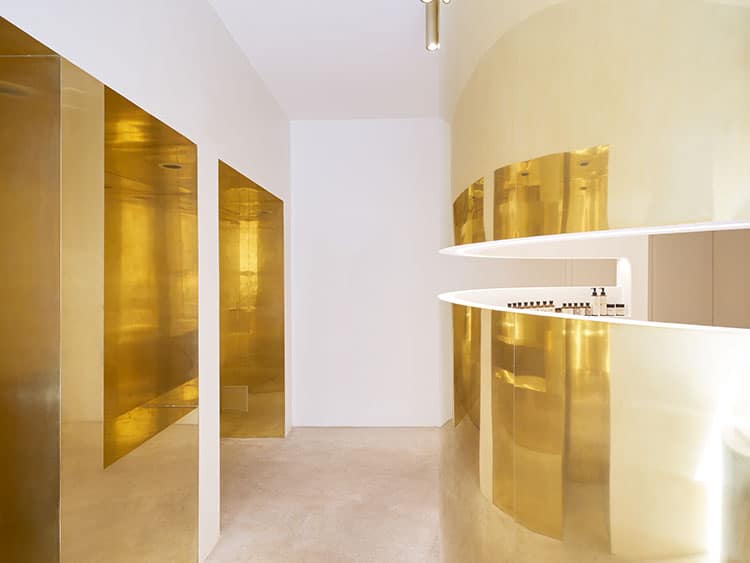 A multidimensional experience
Divided into four main rooms, the boutique begins on the ground floor and goes down to the basement. The first space at the entrance lets the customer discover the products in the range and then receive advice in the second. The third alcove contains two massage areas, while the fourth hosts the counter allowing you to create your own En cosmetics.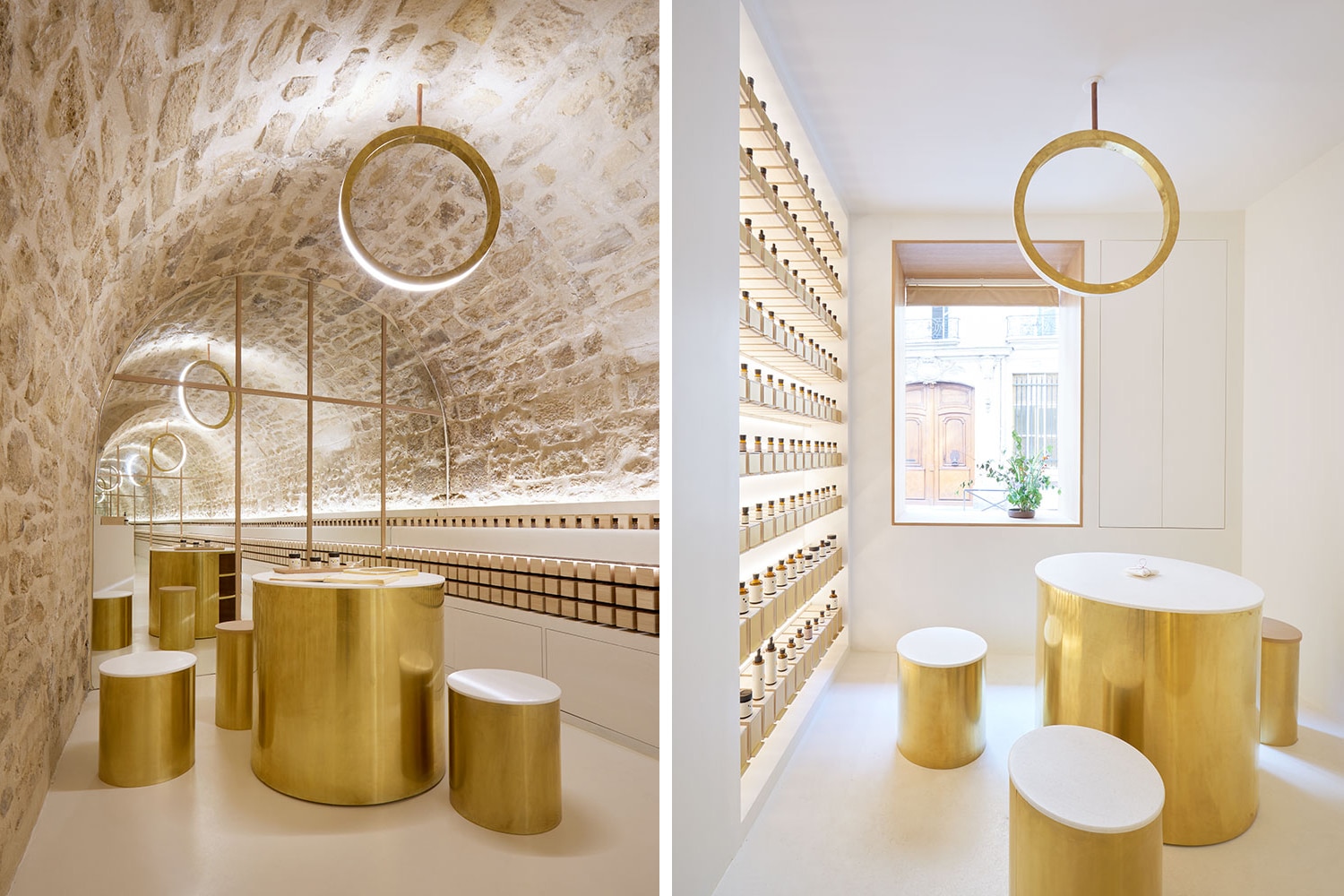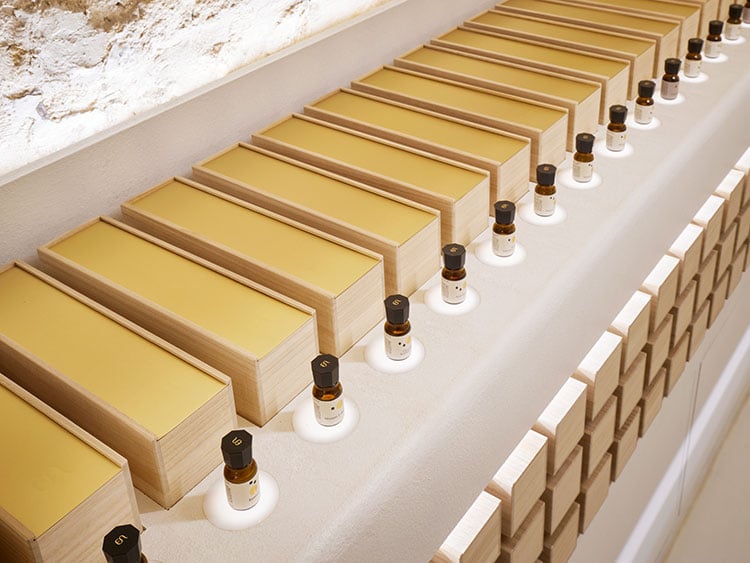 The highlight of the store: absolutely all the brand's products are displayed in the style of French wine cellars. Each bottle is presented separately with specific lighting, with the aim of creating this distinctive atmosphere. Japanese culture imbued with a French touch.