The Parisian fashion temple has taken advantage of the lockdown to give itself a makeover… The Promostyl team set off to discover this new space called the "Atelier Maquillage" on the first floor of Le Bon Marché.
New beauty space at Le Bon Marché
As soon as we arrive, we are plunged into a soft and soothing atmosphere. The space is adorned in shades in tones of pink and nude, echoing the sensual and second-skin world of cosmetics.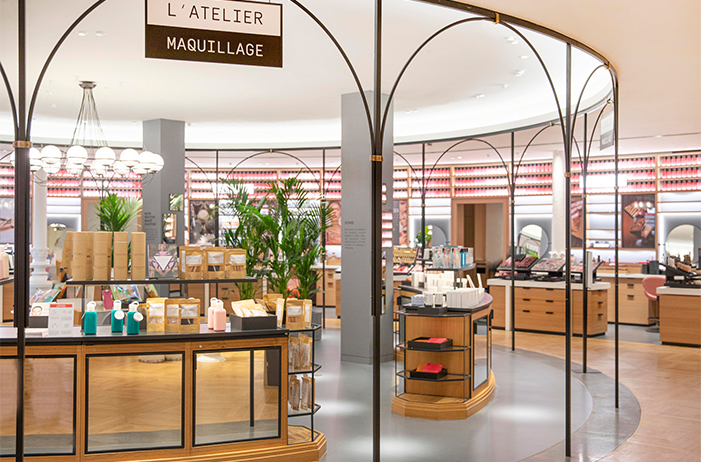 Despite its name "Atelier Maquillage", the space covers beauty in its entirety, slow beauty. This new space dedicated to Wellness highlights the importance of taking care of yourself both inside and out.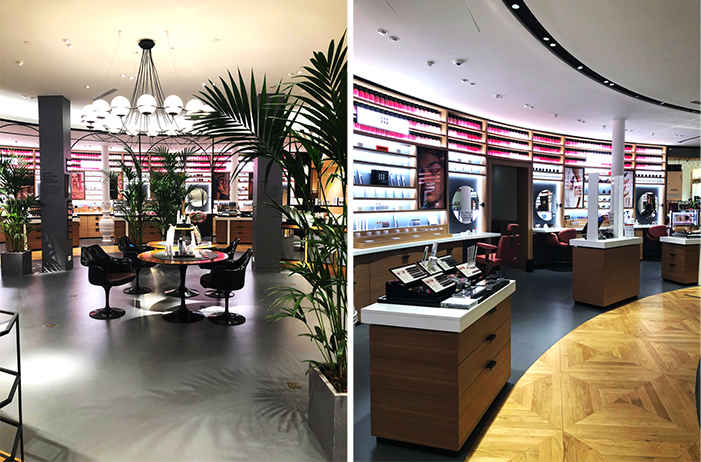 A tailor-made product offering
Beauty and skincare start from within, hence the strong presence of dietary supplements with brands initiated by the guru of this movement, Gwyneth Paltrow… Her books, which have become bibles, are also available for sale in the retail area.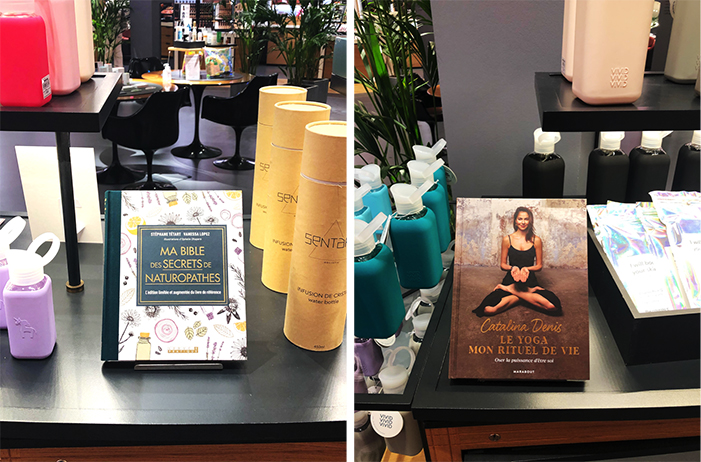 We find the American brands Sun Potion and Odacité, magical potions, superfoods and adaptogens straight from the Californian lifestyle on which eager new European consumers are basing their new way of life.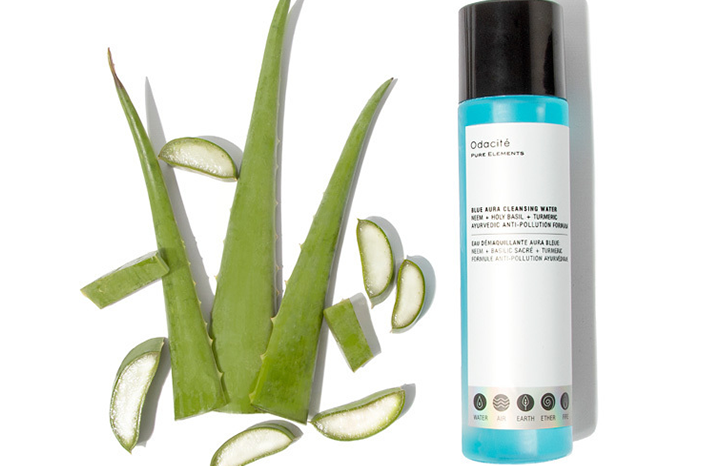 At Odacité, along with serums to meet women's every need to be adapted in a made-to-measure formula, the "Green Ceremony" cleanser has caught our eye. The ingredients and its formulation have been drawn up based on four principles: purity, respect, harmony and tranquillity. It is a blend of spirulina, matcha tea powder and aloe vera powder, a gentle surfactant derived from coconut and sodium bicarbonate.
It is easy to use: mix a scoop of powder with a few drops of water in the palm of your hand and massage all over the face. Then rinse off with clean water before moving on to the lotion.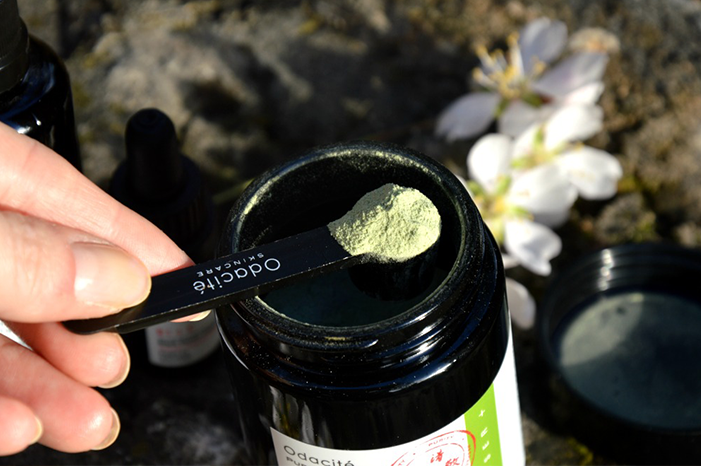 The space will also offer customers a host of workshops and conferences over the course of the seasons… So what are you waiting for to visit this new space?