FORTE_FORTE, A FIRST STORE IN PARIS
The Italian ready-to-wear brand Forte_Forte has just opened its new store on Paris' Left Bank at 11 rue de Grenelle during Fashion Week. To display its latest collection, the brand revealed a streamlined, sincere and delicate setting capable of arousing emotion.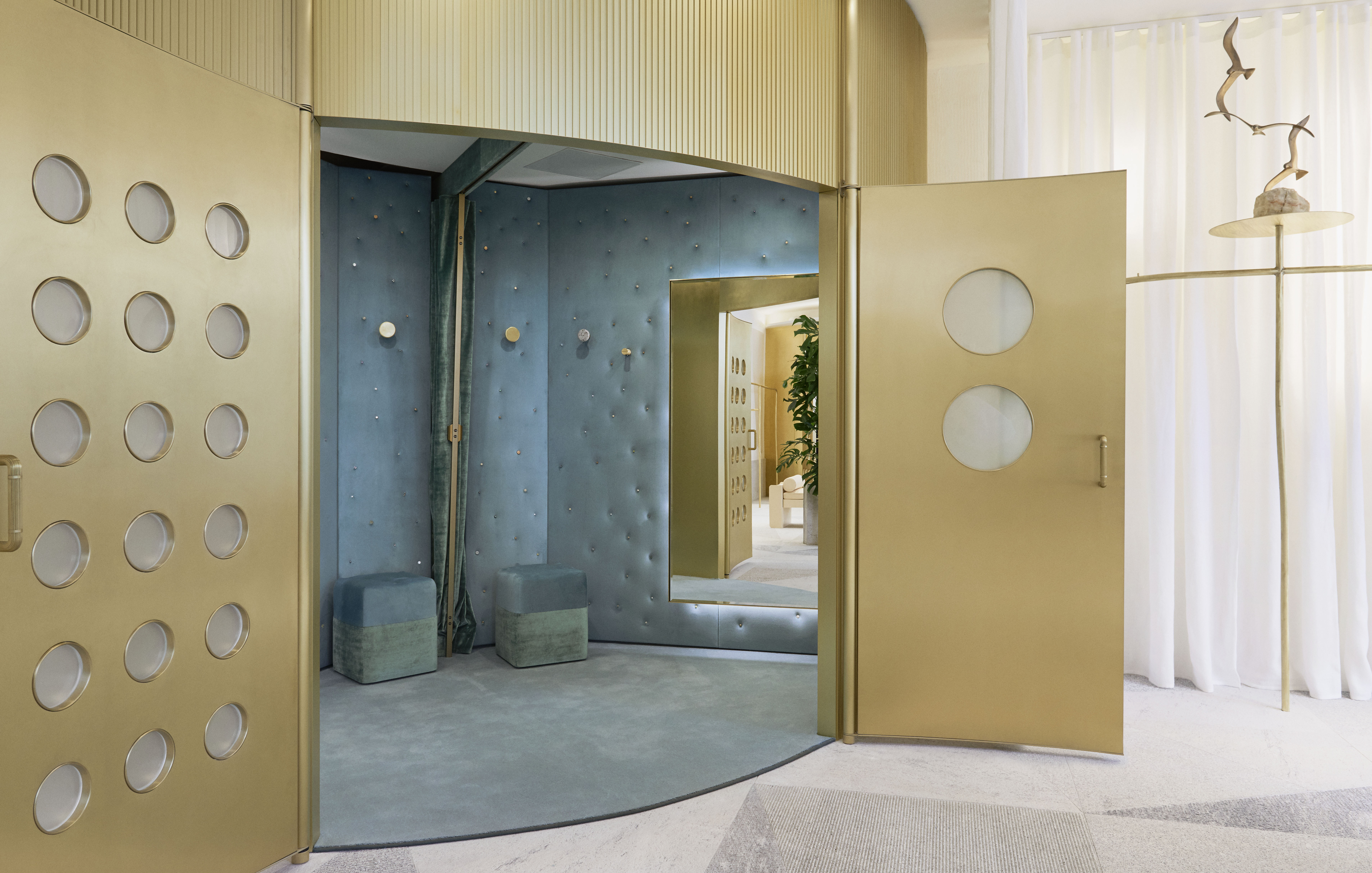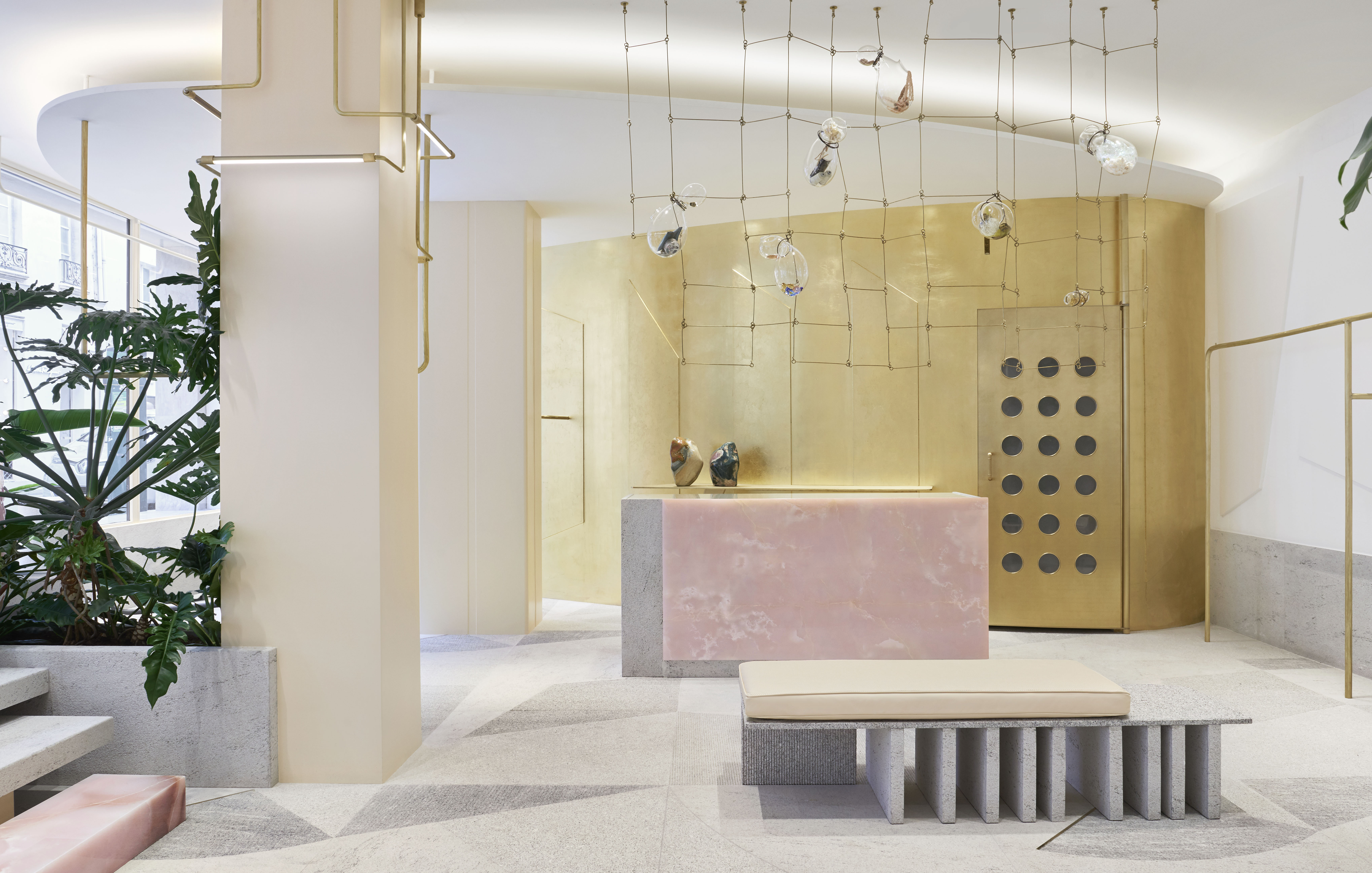 A pathway for every perspective
The new Parisian store presents itself as a place where time seems to stand still, designed like "a story composed of atmospheres, materials and sensations". Boasting a generous surface area, (it used to be Alexis Mabille's Left Bank store), the space embodies an extension of the Italian brand's history and values.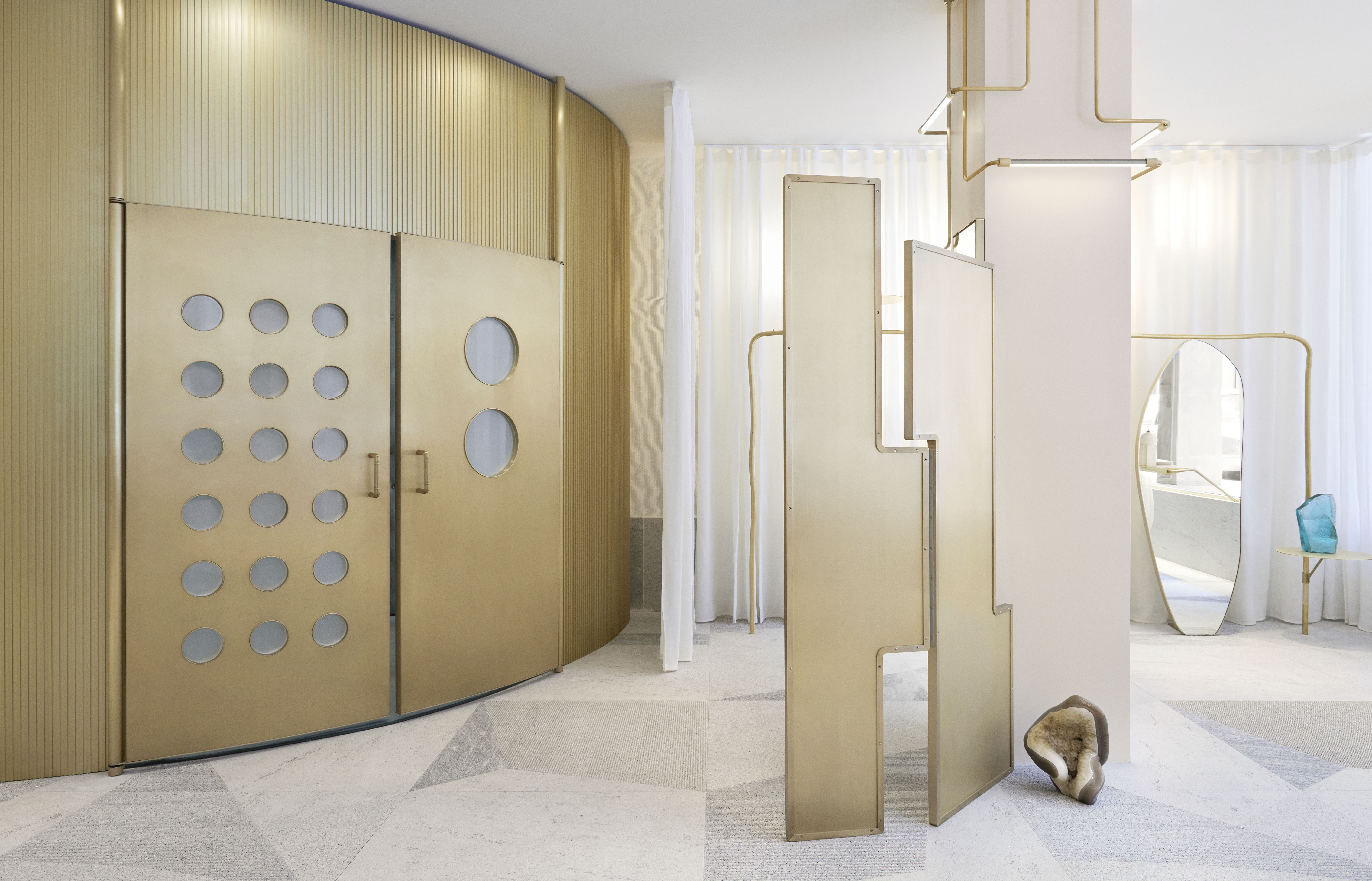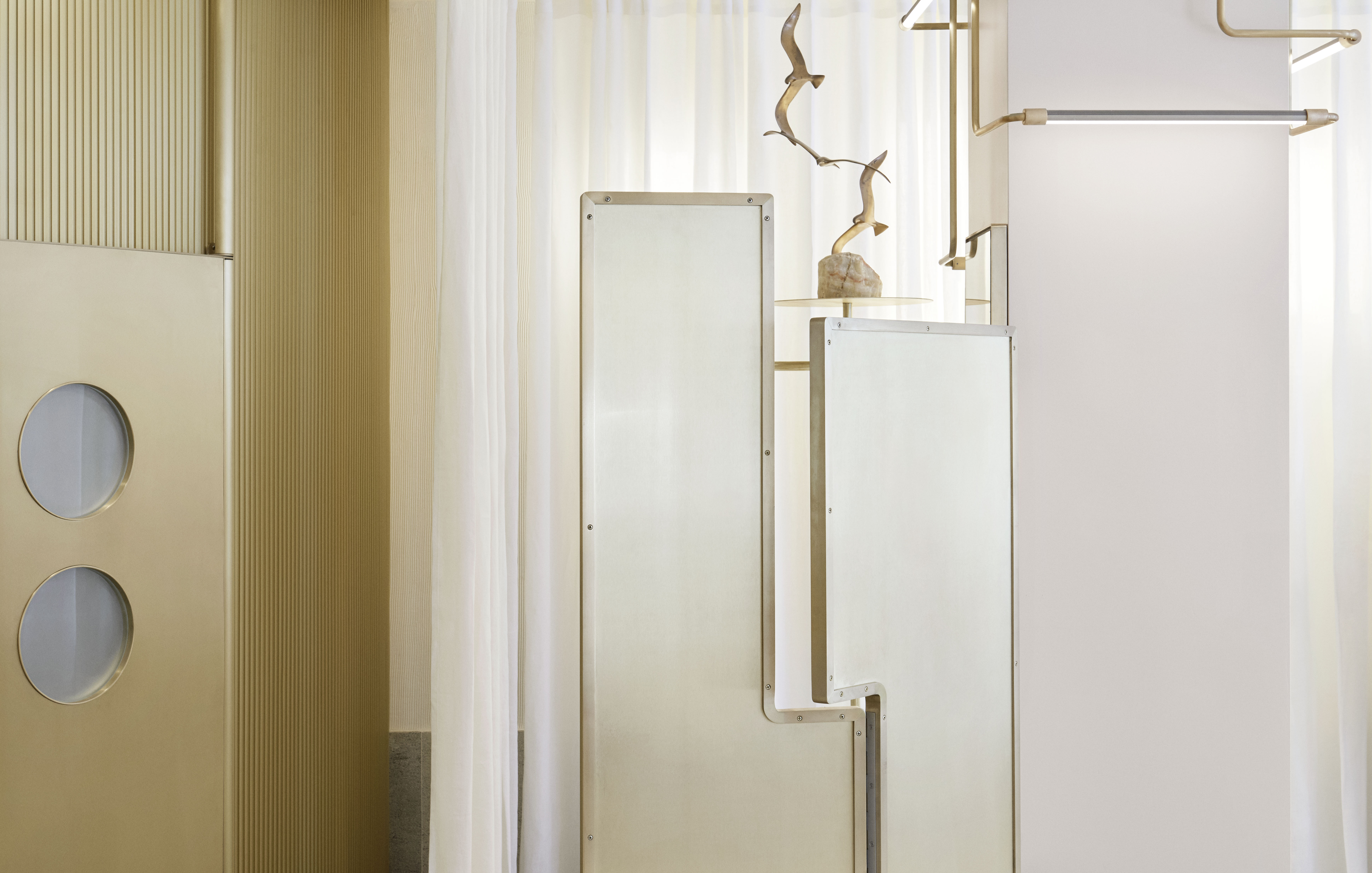 In gradations of soft tones, such as pale pink, ecru white and metallic grey, airy curves blend with net curtains and huge green plants, adding a serene dimension to the space.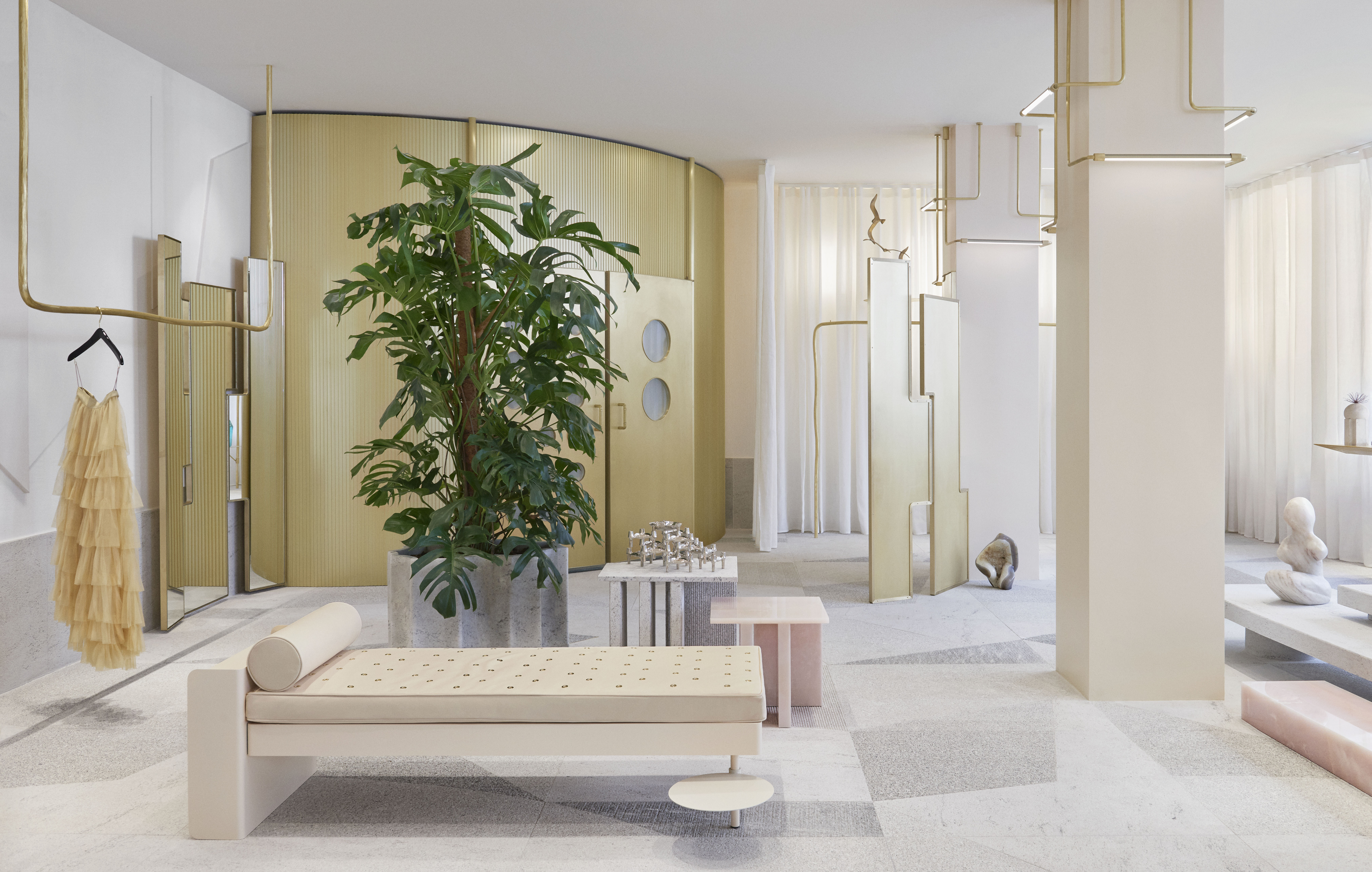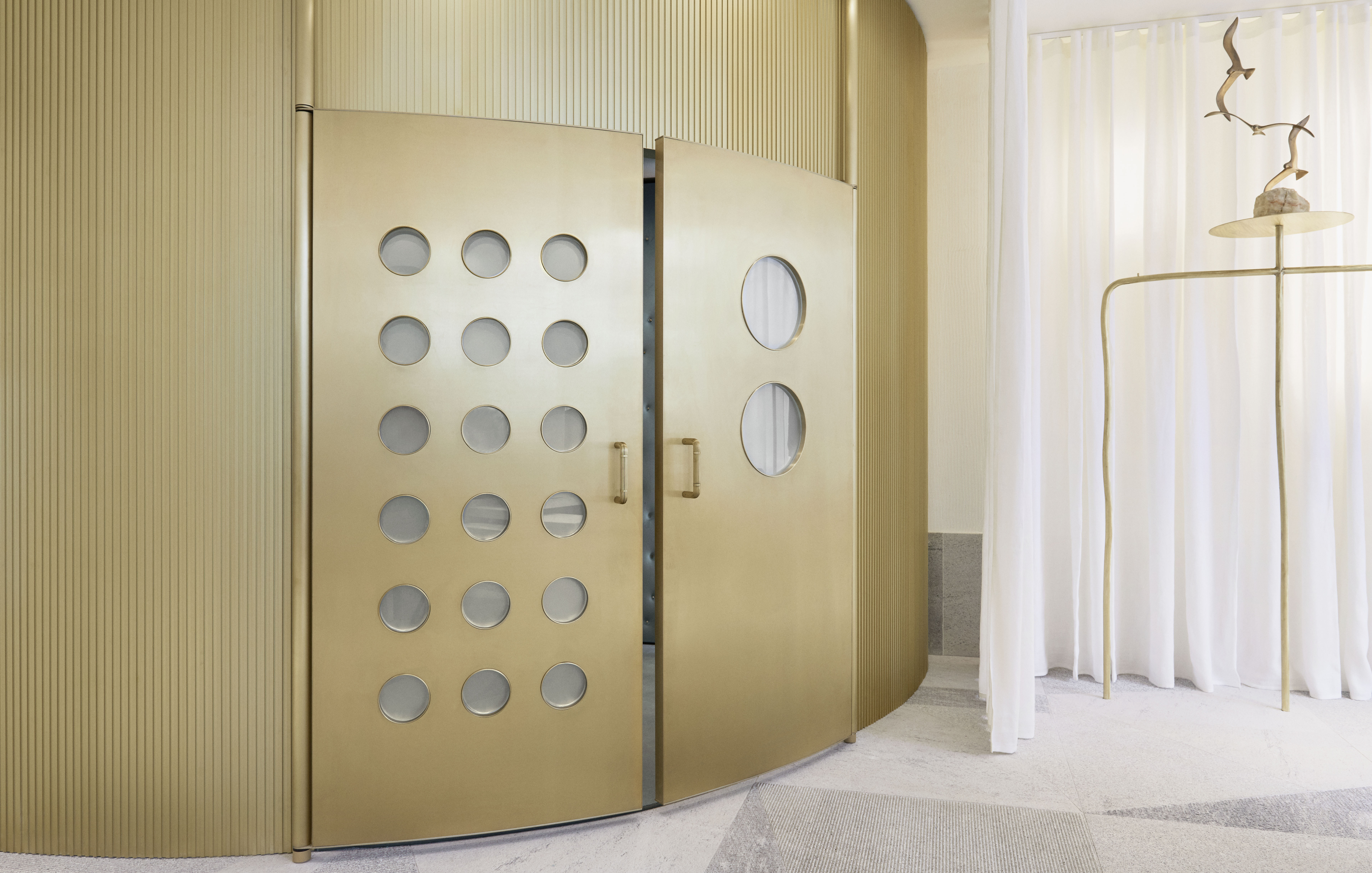 Arousing emotion
In this setting, we find the influences of several big names in French and Italian design such as Jean Prouvé and Carlo Scarpa. Pared-back grey walls in an industrial style contrast with the brass rods (on which the clothes hang) and the curves of the armchairs and presentation units, designed to make the space as welcoming as possible.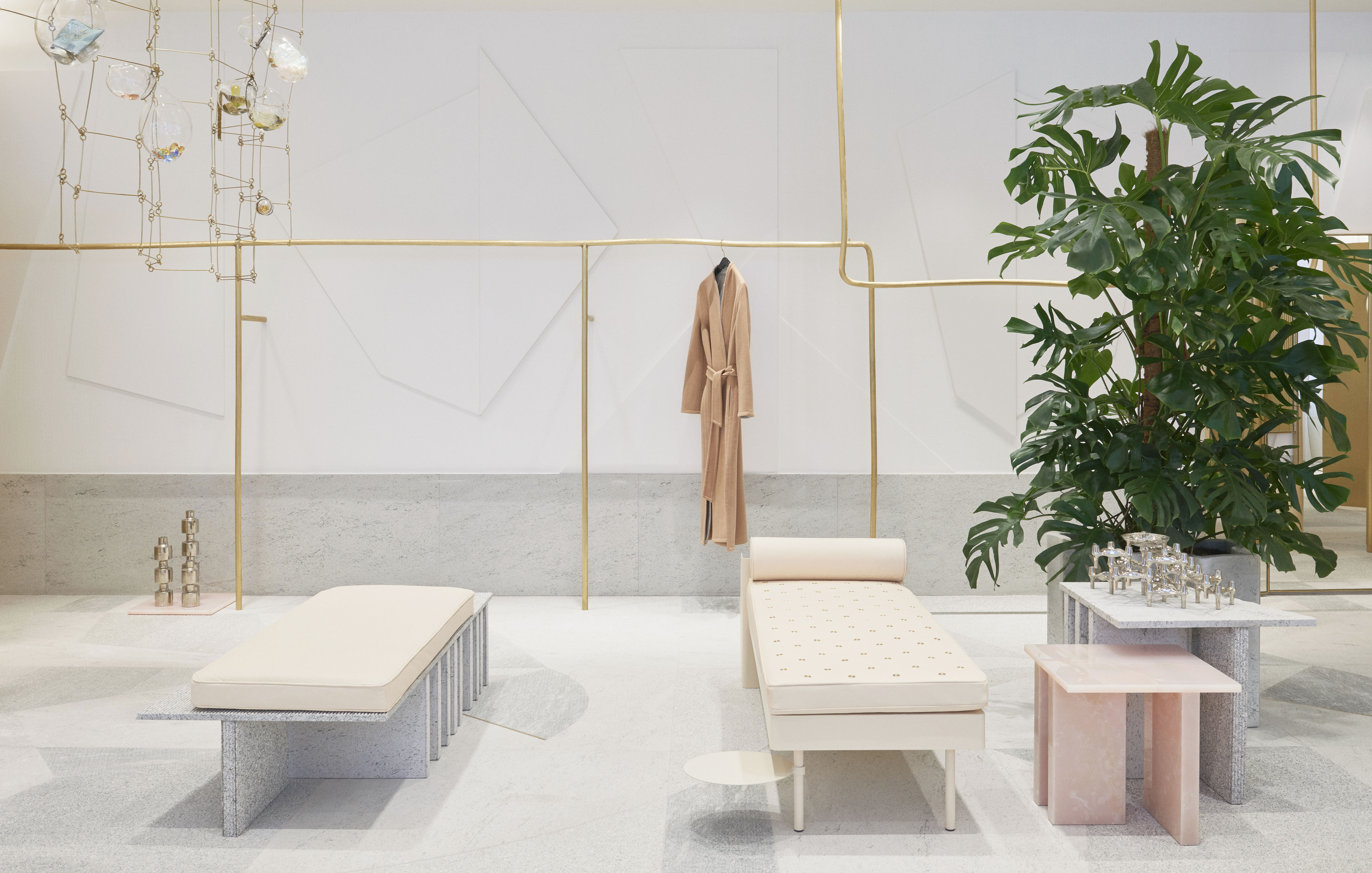 Beyond designing a display and sales area, Forte_Forte above all wanted to create a space that would arouse emotion. Each viewpoint thus turns into a vanishing point and becomes an excuse to daydream.