PRINTS LIBRARY
PROMOSTYL offers access to our library of exclusive prints.
(Autumn-Winter seasons + Spring-Summer seasons).


SELECT THE PRINTS
The library allows you to select a print category from 6 possible options.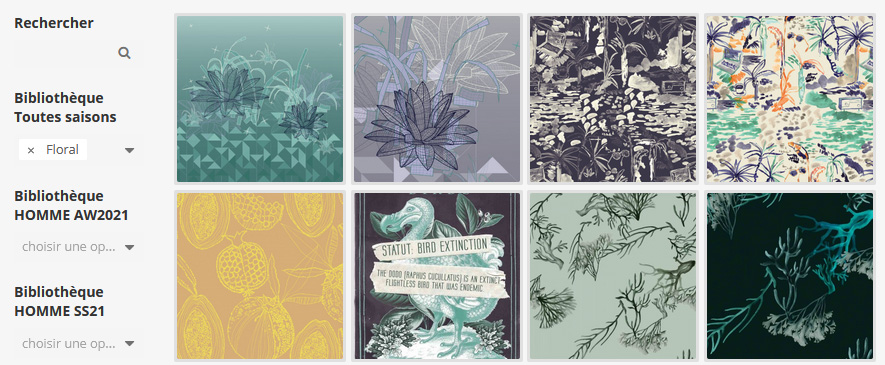 Click on the "cross" to deactivate your selection and start a new search.
DOWNLOAD THE PRINTS
For each print, PROMOSTYL offers you our market positioning as well as the option to download the Illustrator or Photoshop CS6 file.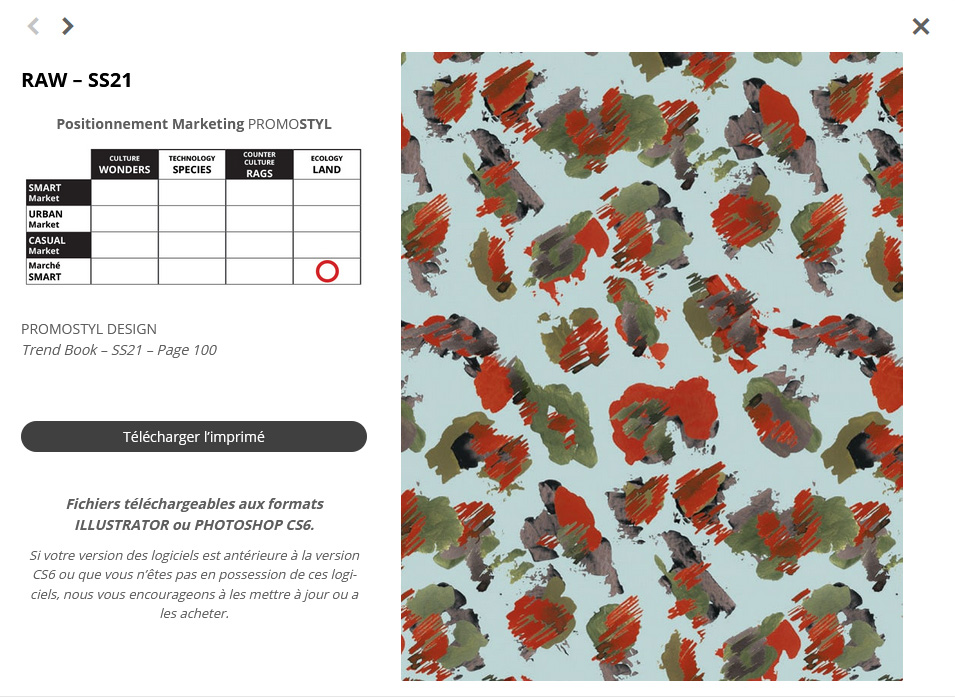 ---
To gain access, contact the agent in your country or visit our online shop